A kitten was found alone and barely breathing on the side of a road Until..
On her way to work one day on her bike, a young woman found a kitten lying by the side of the road. Kitten was alone and barely breathing. She was cold and coated in fly eggs, so I assumed she was dead. But then she breathed!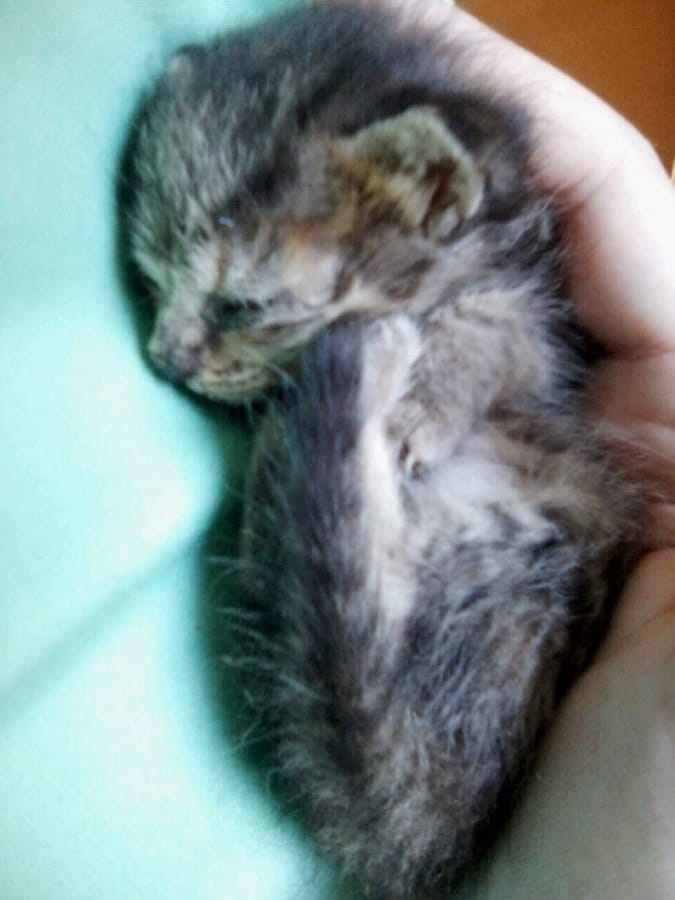 Out of the corner of my eye, I just happened to notice her. I pulled over and grabbed her up, thinking she was already gone. When I lightly poked her paw to see if I could provoke a response, she began meowing, reddit member Old Donkey Teeth told Amy of Love Meow.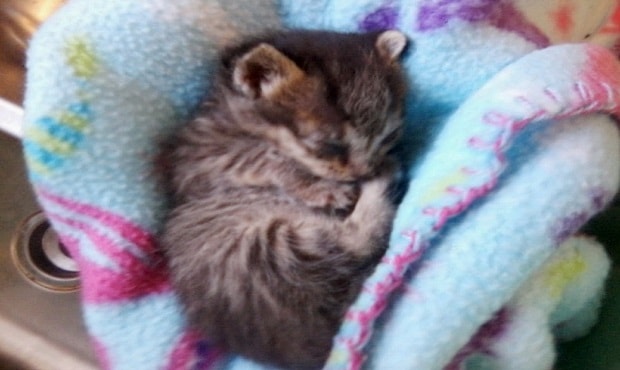 She knew there was yet hope for this little one at that very time. She brought the cat home, cleaned her up, fed her, and of course gave her some of what the cat most desperately needed, some tender loving care!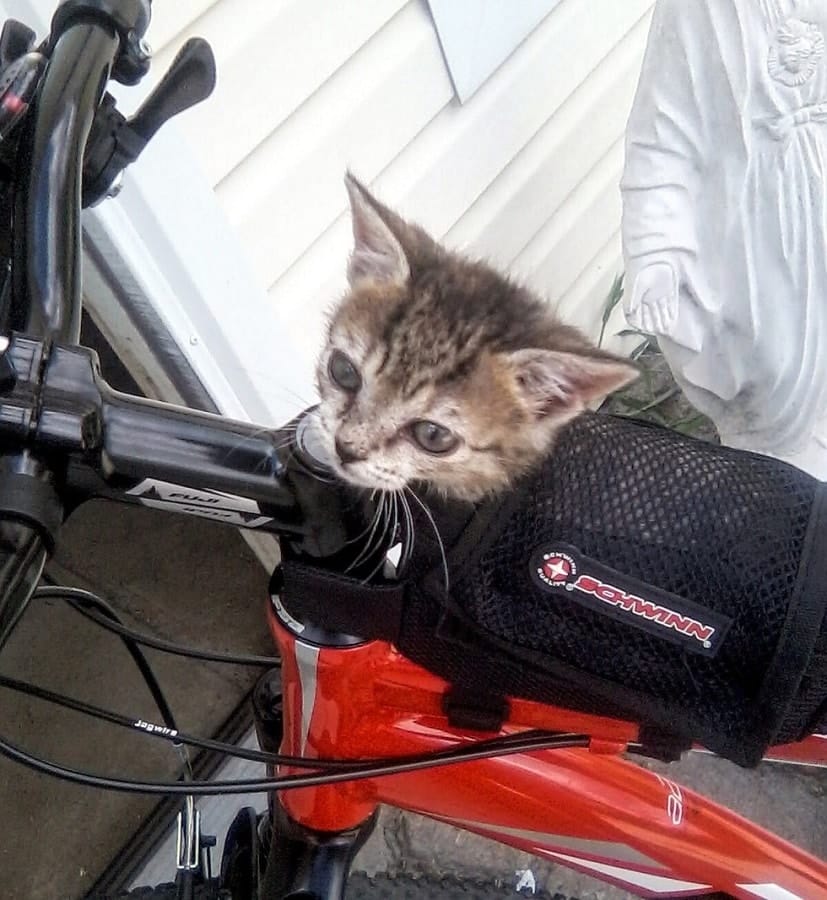 She was 1/3 the weight of a kitten her (approximate) age, according to the veterinarian. She was severely underweight, had intestinal worms, fleas, and maggots that had burrowed into her skin. The task at hand for this cat was difficult.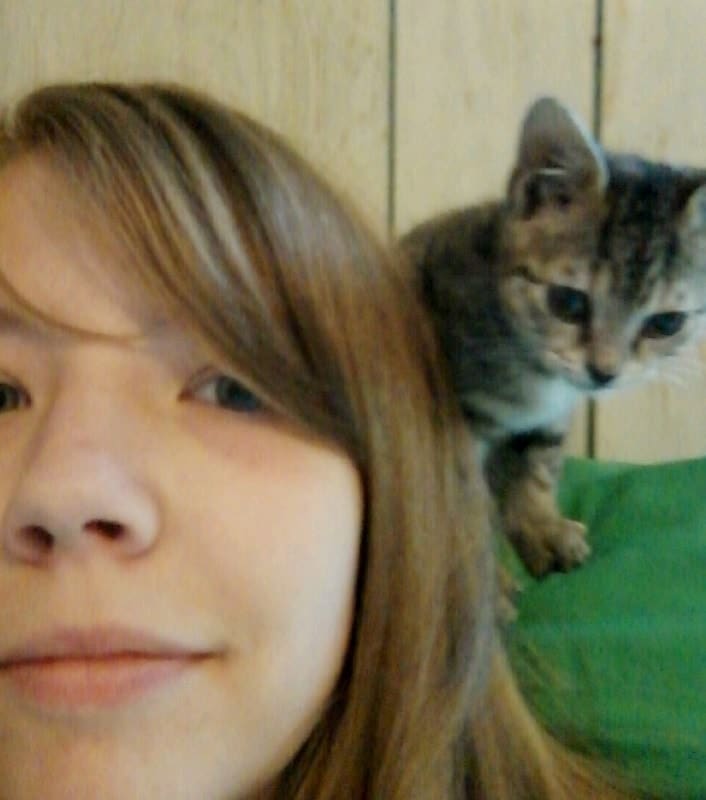 The person who saved this kitten went above and beyond the call of duty by making a special carrier so that she could take her to and from work. Being so young, the kitten obviously needed 24 hour care. She loved the little ride to her "work," where she ate, napped, and maintained a nice appearance all day. The kitty was named trinket.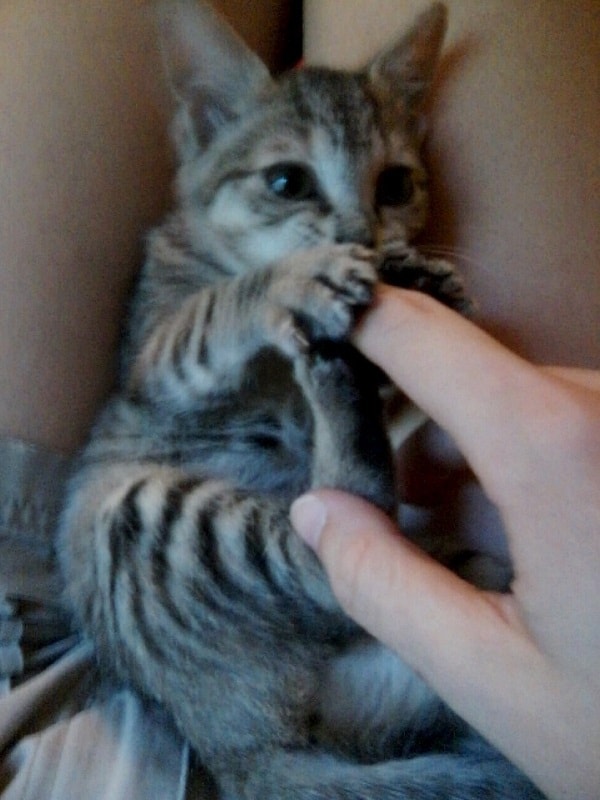 Trinket may have been fighting for her life on the day she was saved, but once she started eating, she swallowed everything in her path .. and taking naps whenever she had the chance!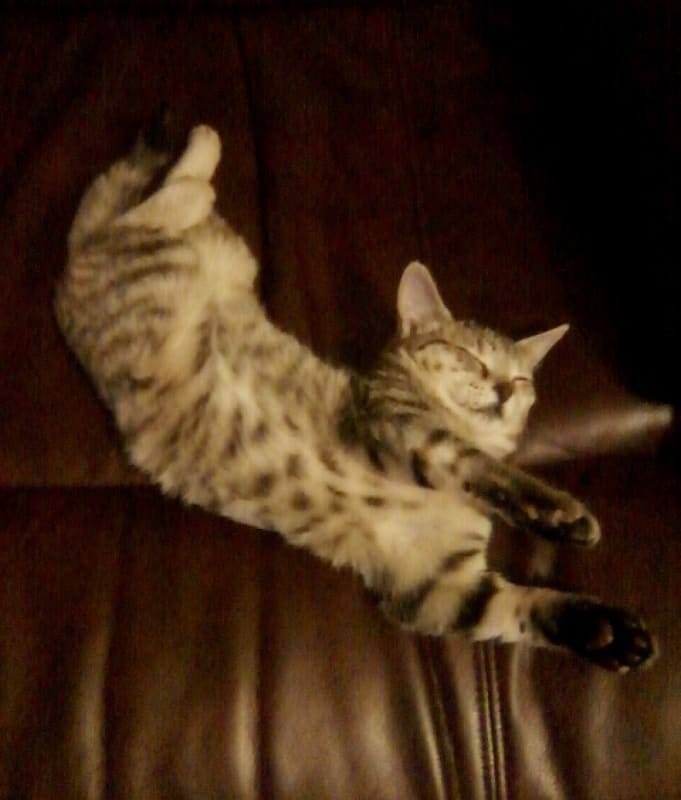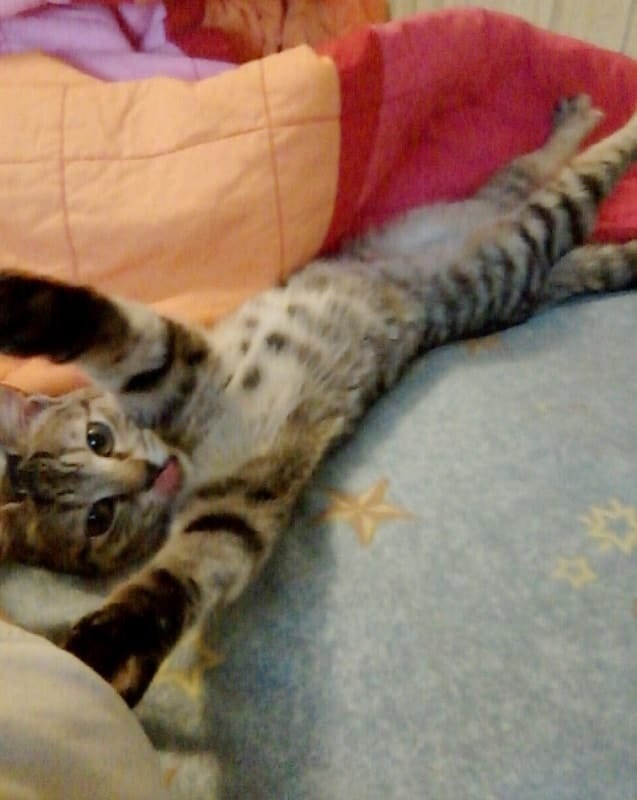 She currently suffers with depth perception and shows a few "weirdness," to put it lightly, but overall she is in excellent condition. She is a small girl, weighing 4.9 pounds when fully grown, according to Trinket's rescuer, who spoke to Love Meow.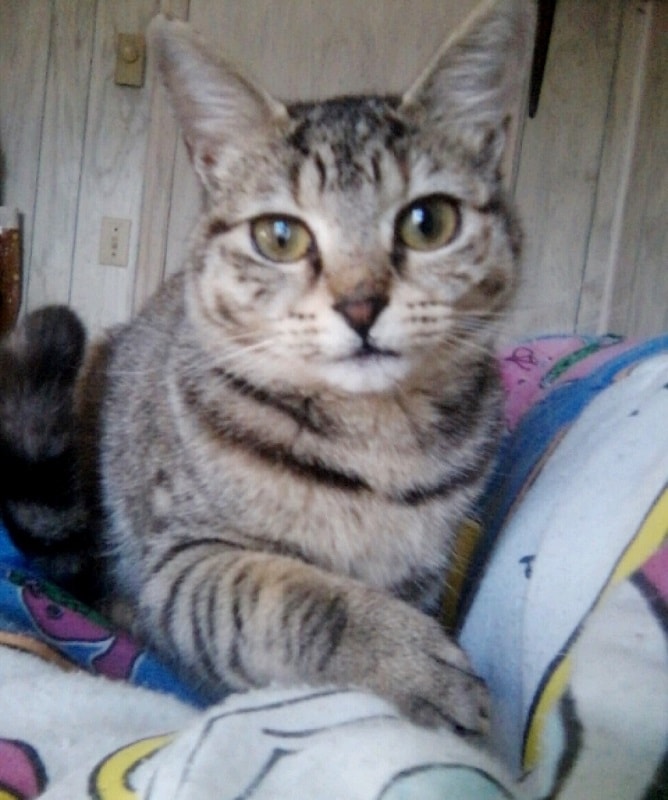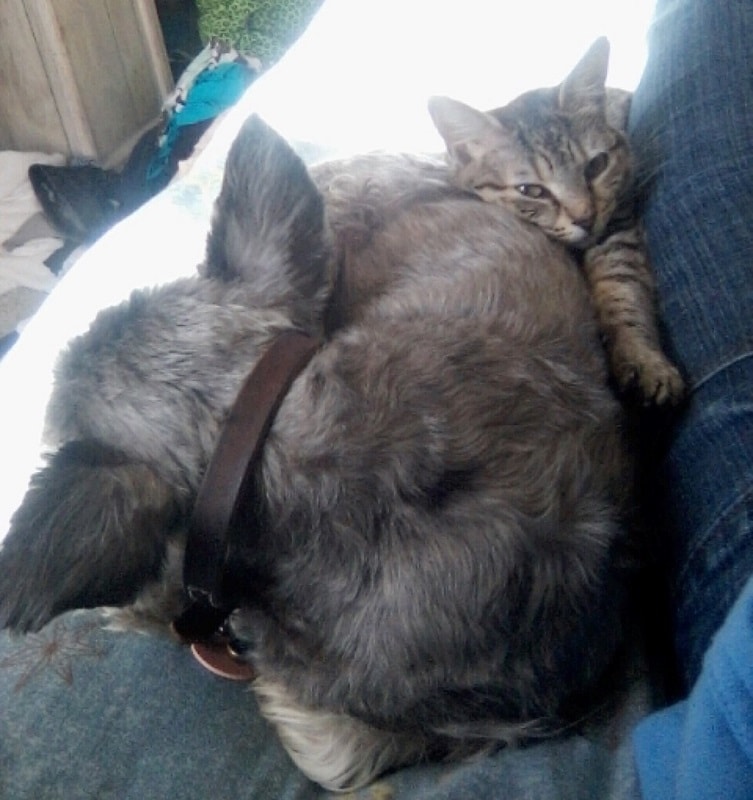 Credit: Old_Donkey_Teeth (Reddit)