A violinist finds a perfect way to practice and hold her kitten at the same time
Professional violinist Esther Abrami lives in France with her lovely foster kitty, Rémila. They are the best of friends, and nothing can break their eternal love.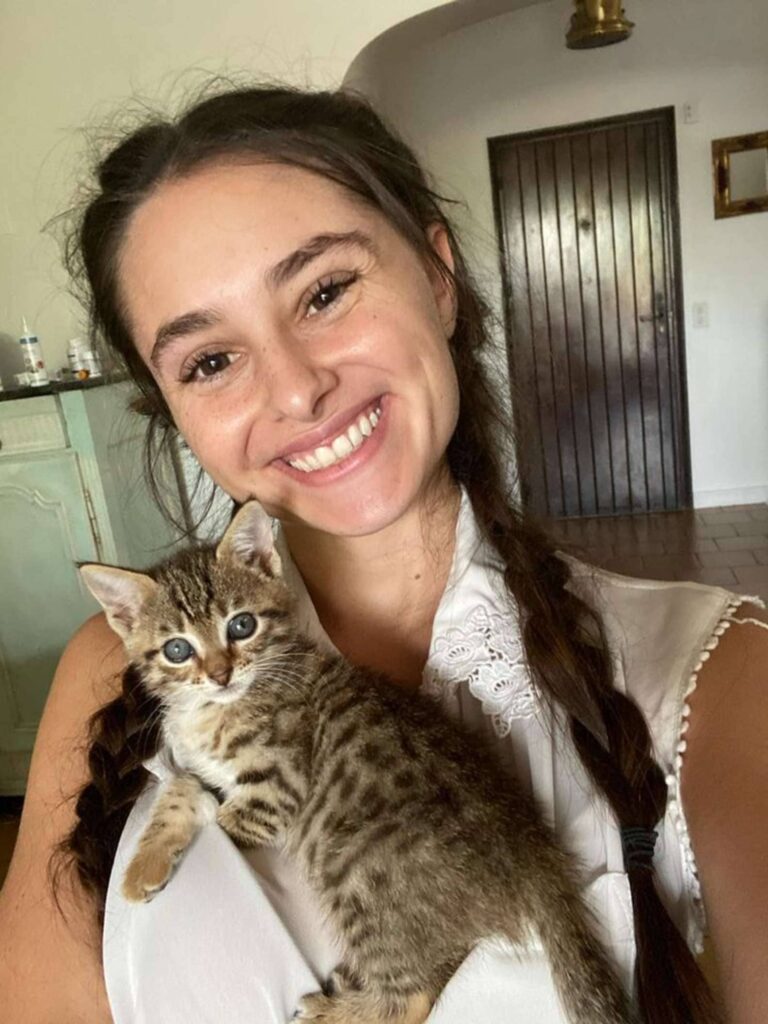 Abrami always does her best to learn and practice for a few hours each day as a professional violinist. Sadly, her love of music is frequently interrupted by her kitten's favorite activity.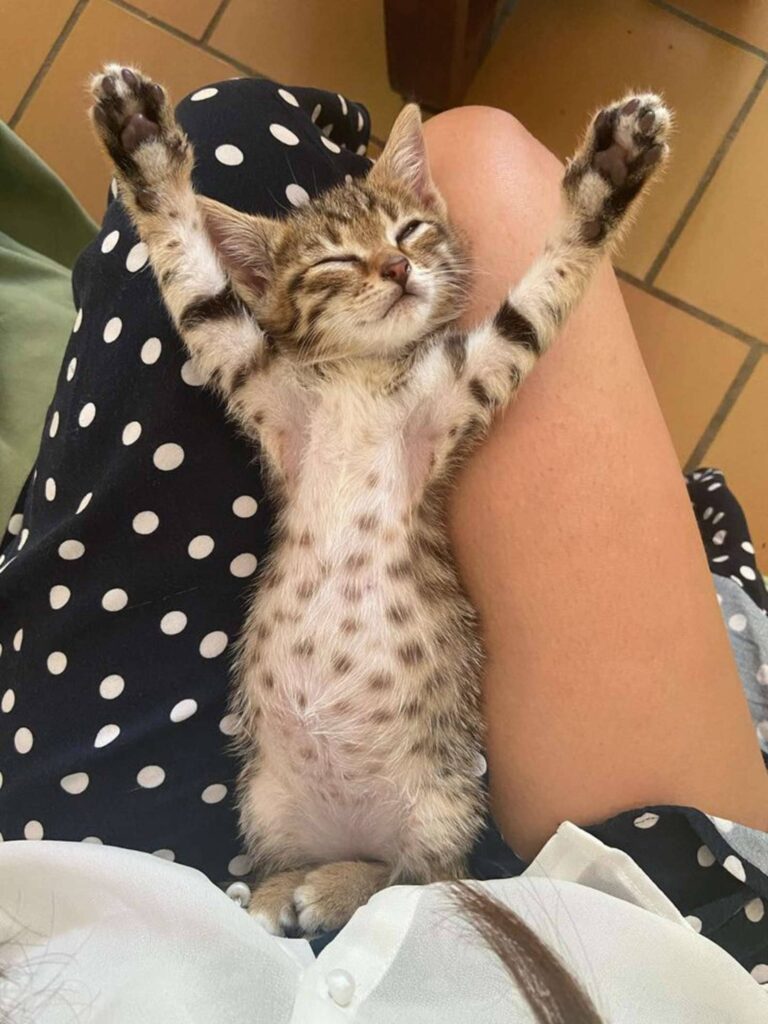 Nothing makes the spoiled kitty Rémila happier than receiving Abrami's love and attention. Even while her foster mother is practicing the violin, she loves to curl up on her lap.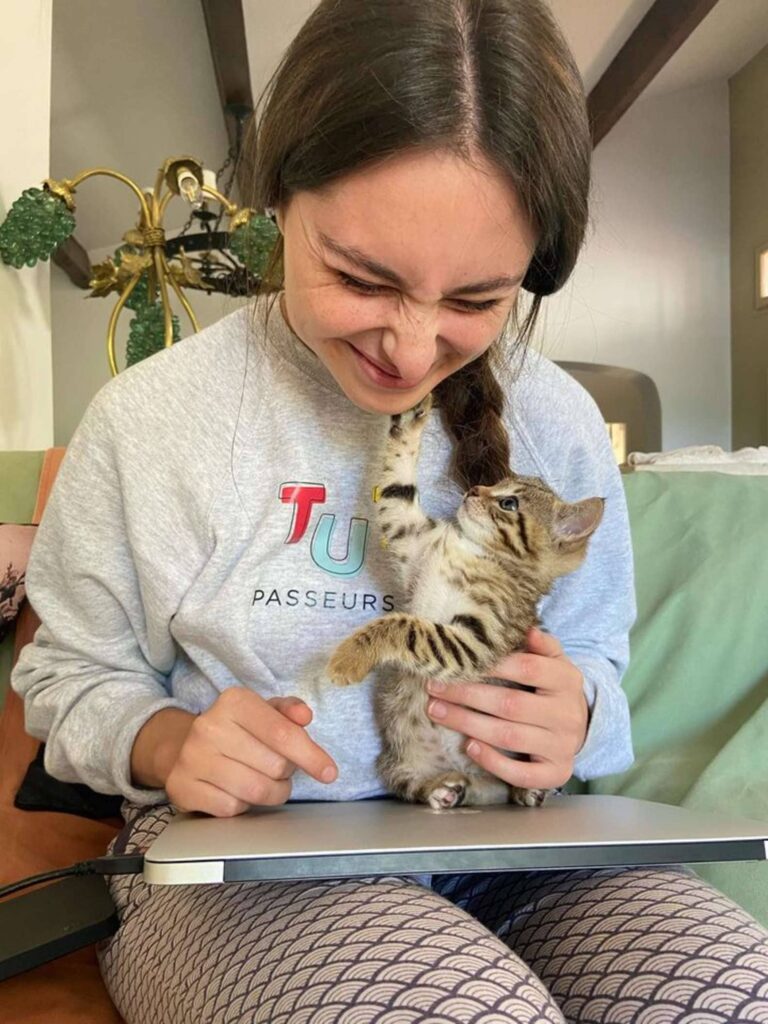 But Abrami tends to play the violin while standing. Rémila will cry like a baby at her feet when she stands to exercise because of this. She would lie down on my lap as I tried to practice sitting down, Abrami told The Dodo. But I can't practice sitting down all the time. Abrami finally had a brilliant idea to keep her and her kitten happy.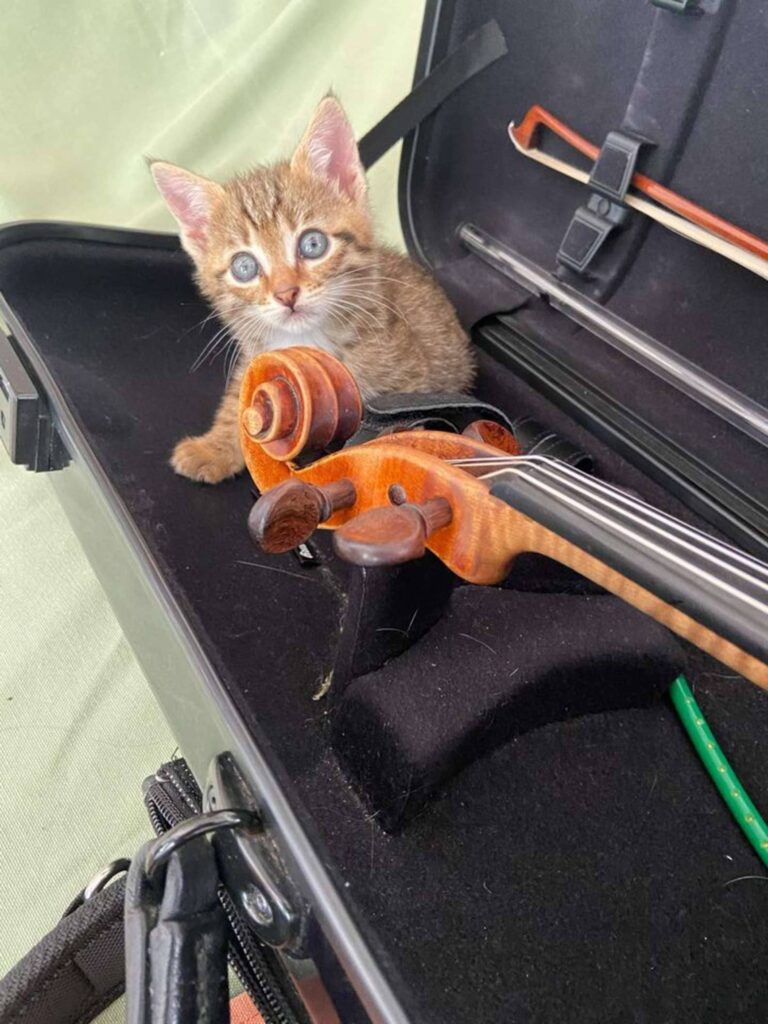 I thought of having a small bag that I could carry around my waist with her in it, said Abrami. "I never imagined she would love hanging in there so much!" Rémila jumped into the bag with joy as soon as Abrami placed her inside. Rémila now enjoys the loveliest seat in the house when Abrami is playing the violin.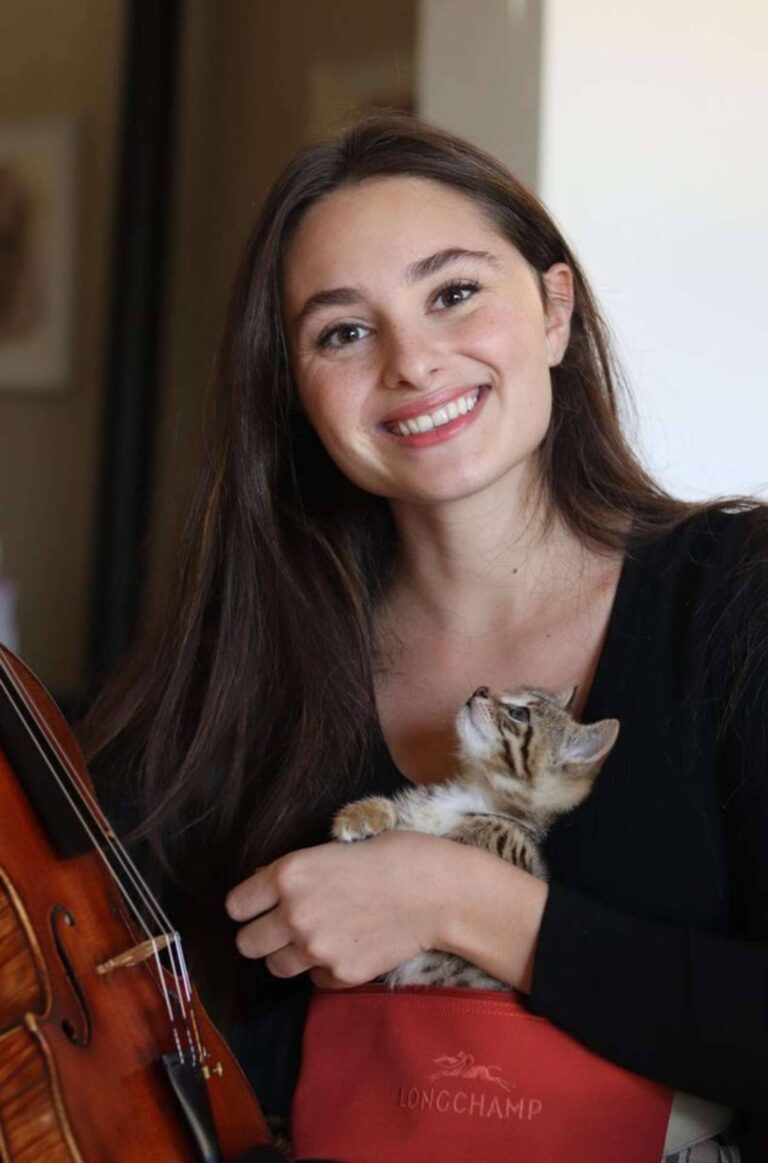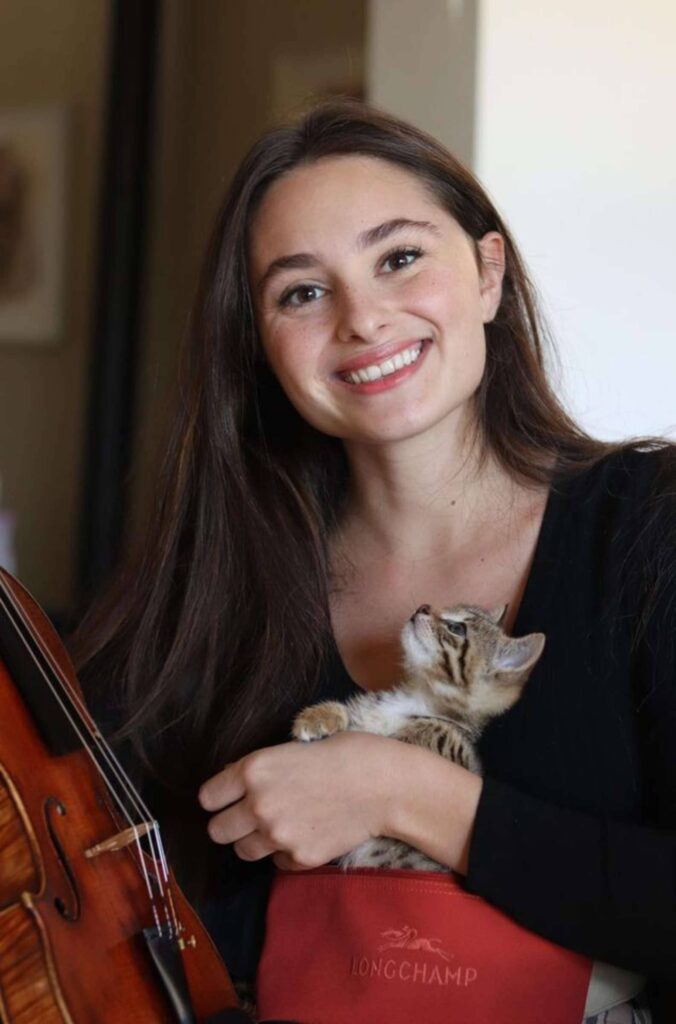 "I learned how much she loves music! She doesn't have to get up from the bag for me to practise for an hour, literally," she said. "To know she enjoys my music has truly strengthened our relationship," she said.
Everyone is happier thanks to Abrami's idea, but there was a cute unwanted side effect.
Although I often find it difficult to concentrate when I see how adorable she is sleeping in the bag, it definitely makes my practise session more fun, Abrami said.
See more cat stories