A caring pit bull invites a pregnant stray cat into his doghouse to give birth
Pit bulls have a poor reputation due to their aggressive and brutal nature. Because they attack and bite humans, many communities are going to consider breed-specific bans. However, despite popular belief, these dogs are not naturally aggressive. Anyone who has owned a pit bull knows how wonderful and loyal they are as family pets.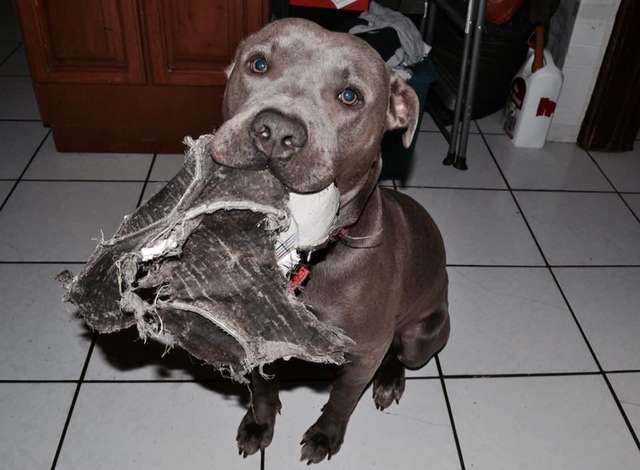 Meet Hades, a sweet pit bull who lives with his owner, Juan José P. Flores, in Mexico. Those who don't know much about him believe he is aggressive and terrifying. But, no matter what others think of him, he always proves to be sweet and gentle.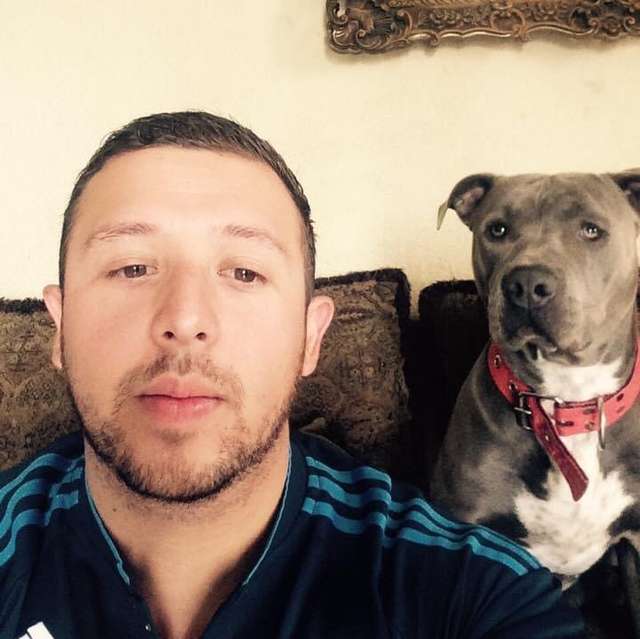 Flores had recently noticed a stray cat in his neighbourhood. Though he couldn't get close to her, he left food out for her on a daily basis to keep her full and warm. Hades decided to help the stray after seeing the the act of kindness.
Flores was at home one day when he heard a knock at the back door leading to Hades' hangout. When he opened the door, he saw his puppy. "He was anxious and making a lot of noise," Flores explained. Hades appeared to be excited to show him something important.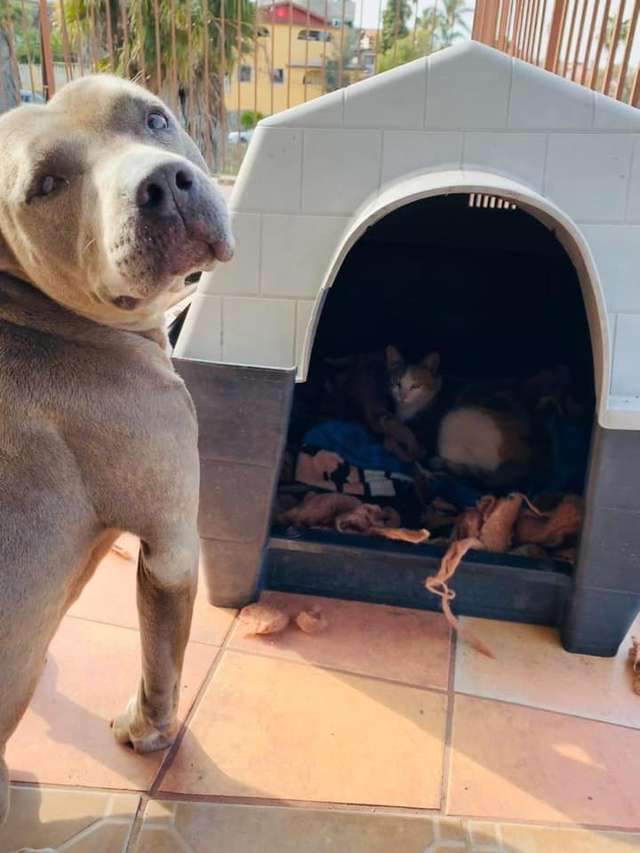 Flores went out to explore and came across a lovely sight. Hades cheerfully proved that he had invited the stray cat to stay in his doghouse. "I was taken aback," Flores said. The cat, it turned out, was pregnant and in need of a safe place to give birth.
Hades even stayed close to the cat while she was in labour. "He pulled a blanket over to his house and settled outside the door," Flores explained. "She felt safe with him." The cat successfully gave birth to two beautiful kittens thanks to Hades' aid. The mother cat is overjoyed to see her newborn kittens. And, of course, Hades was happy to see them. "I think he felt like a father," Flores stated.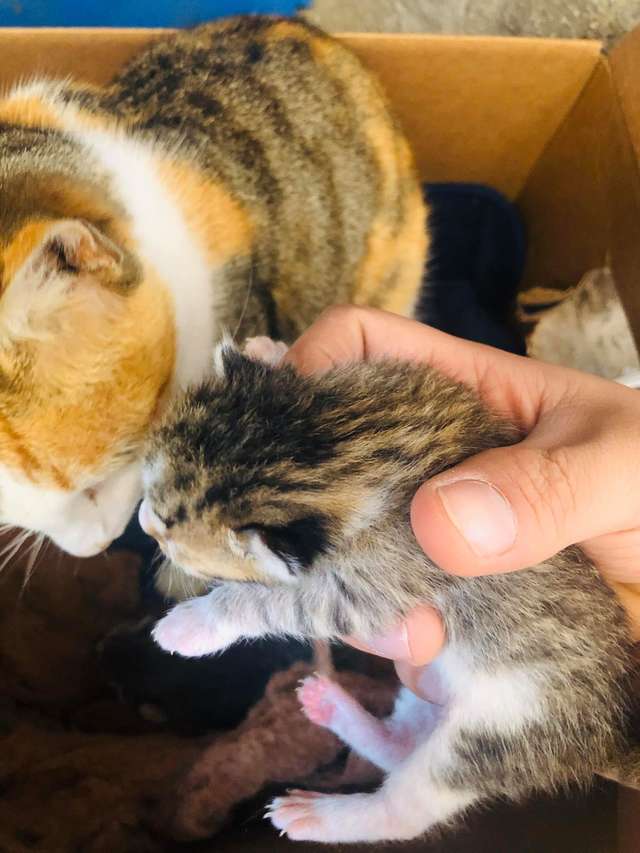 Flores has moved the new family into the main house so that he and Hades can keep a closer eye on them. Hades and the mother cat, now known as Nicol, have formed a wonderful friendship. They spend a lot of time together when Nicol isn't busy caring for her kittens.
Juan stated that he will find new homes for the kittens when the time comes. He also hopes that Hades' sweet actions will change public views of his breed and inspire others to be kind to them.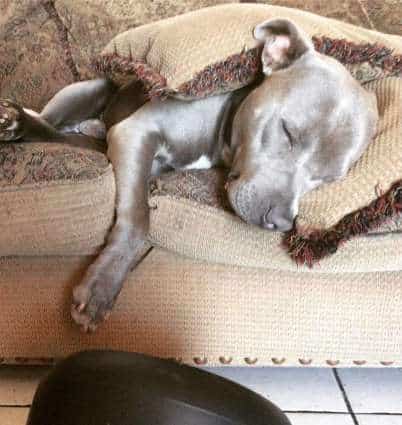 "Pit bulls are wonderful dogs," Flores says. "Hades set aside everything to help someone else. We should do the same thing and not expect anything in return." If you enjoyed this sweet story, please tell your friends about it!
Check more stories below