After Years of Being on His Own, a Semi-Feral Cat Finds a Home with Other Kittens Just Like Him
Nobody is really sure of his exact age or his birthplace. However, a kindhearted man gave this adorable semi-feral cat a second chance at life after rescuing him from the tough life on the streets!
Here is Tuffy the cat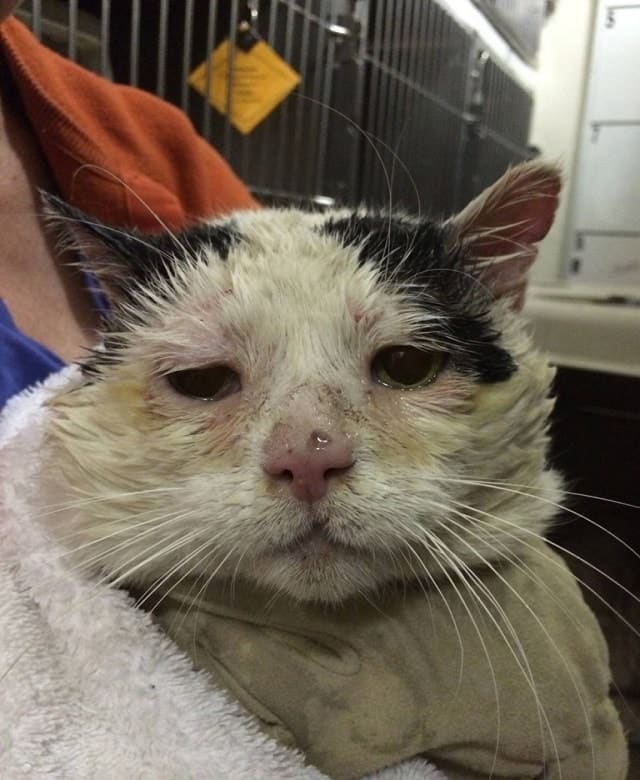 For a few months, the man had been feeding Tuffy in his backyard. When he was hungry, Tuffy would come from the backyard bushes, but with time, he appeared to become weaker and weaker. The man was aware that he needed to help the cat in some way!
According to VOKRA (Vancouver Orphan Kitten Rescue Association), "Tuffy was always running and was very hard to catch him, but the man was able to lure him into a carrier and contact us."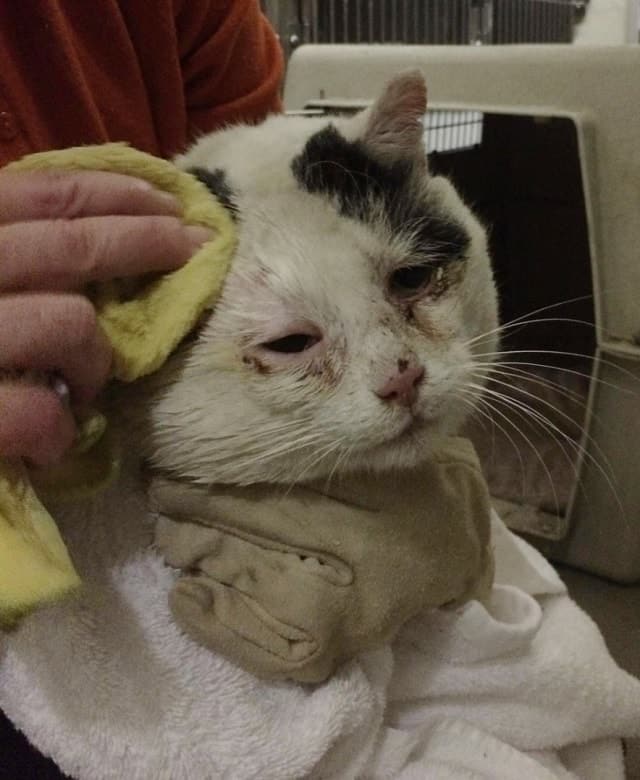 His eyes were seriously infected, and his sinuses were entirely blocked. Tuffy learned that the people at the shelter were really attempting to help, even though that he was still a little scared. He allowed us to wash his ears and eyes, provide the required medication, and apply an antibiotic eye cream. Tuffy was finally receiving the treatment he required after spending who knows how long fending for himself on the streets.
Tuffy looked and surely felt much better just a week after the rescue. Every single day, they washed his face with a warm, moist compress, which we're confident helped to his improvement. Tuffy let his human buddies pet his back while he had his face bathed.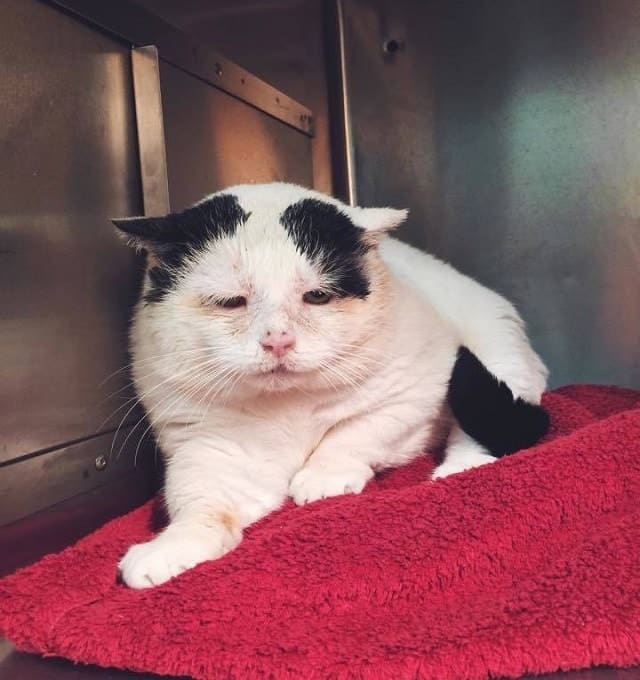 He got round-the-clock help from volunteers, who also added eye cream and gave him an oral antibiotic to help his cold heal. The cat was finally prepared for his neutering treatment and the dental care he so urgently required after much patience and good – old fashioned love.
He came to us covered in fleas and with his fur completely mashed. We removed the mats from his back, which VOKRA said made him feel much better. Several feral colony members recognized Tuffy from his VOKRA photo.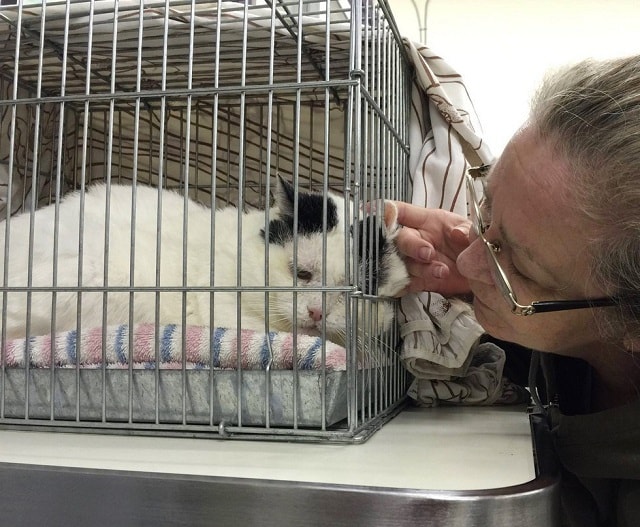 For nearly 9 years, Tuffy had been visiting their colony for food. He always waited by the bushes until the stray cats had finished eating before coming and finishing the meal. But Tuffy hadn't been seen by these carers in over a year. Their colony is about two blocks away and across a canyon from where he was saved! It was there that he first met the good man who has been feeding him and asking us for help.
Tuffy is currently thought to be around 12 years old. However, it wasn't simple to locate him a permanent home. Tuffy eventually tested positive for FIV, but he was still too wild to live in a normal, loving home. But right then, they thought of a way to help Tuffy. He was placed in the outdoor/indoor cage of Katie's Place Rescue Shelter with other FIV+ cats.
Tuffy's recovery improved, and it became apparent that, for the most part, he likes to stay away from people and other cats.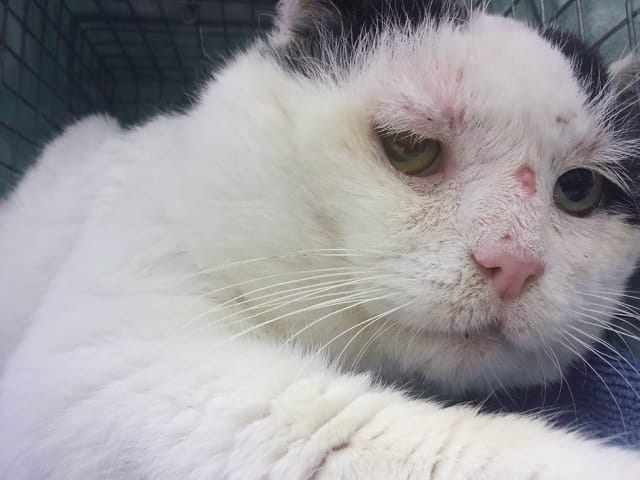 Katie Place Rescue Shelter said, "We do not want to be scared all the time and have decided to move him to our monitored Safe Feral Area where he will have a warm cabin and a wide, pleasant forested area contained by a fence."
Tuffy now lives with other cats and won't again have to worry about food or care again. Share Tuffy's story with your friends if it has inspired you.
Credit: VOKRA
Related Stories