Couple cancel their dream wedding to take care of a stray kitten
After falling in love with a street cat in Abu Dhabi, a couple who had planned their ideal wedding on a tropical beach CANCELLED the event. On a trip to Abu Dhabi, the cat lovers met and fell in love with the feline.
They then decided to use their wedding budget to bring Sheikh, as they decided to call him, back to Bradford, West Yorkshire. They have cancelled their wedding plans because of the resulting costs, but they believe they will go through with it again.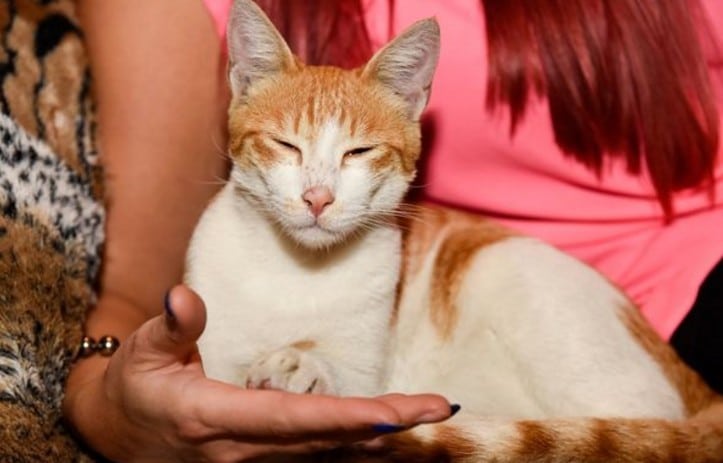 When Nicolla, a 35-year-old educational officer who loves animals, and her fiance Karl, a teacher, first came across the ill and dehydrated kitten wandering alone on a beach in the United Arab Emirates, they couldn't bear to leave it. After calling many animal charities in Abu Dhabi to see if they could help, the couple decided to adopt the kitten and bring it home with them.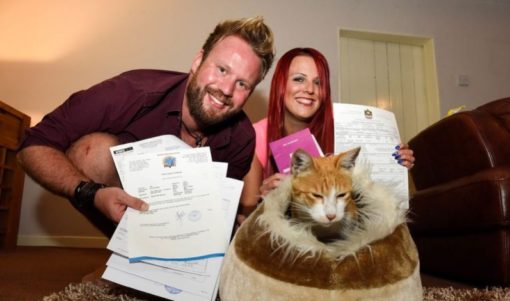 "We had been preparing for our wedding since December of last year, but we had to postpone it due to the high cost of bringing Sheikh to the UK. We scheduled the ceremony on a stunning Jamaican beach, and I got my dream wedding dress, but we had to cancel everything. The wedding band and my bouquet were first cancelled, but as time went on, the bills just kept stacking up, and we soon realised we would have to cancel the entire event."
"We had planned to get married secretly before throwing a large reception for friends and family in the UK, but we have also cancelled that. Sheikh's adoption cost us a huge proportion of our wedding cash, but he is worth."
"We fell in love the moment we saw Sheikh. While on vacation in Abu Dhabi, I saw this creature as I was walking down the beach. I first didn't realise it was a cat because he was quite lanky. He was severely dehydrated when we stopped to give him food. He was unable to see the meal we placed in front of him because of his extremely dry eyes. We thought he was blind."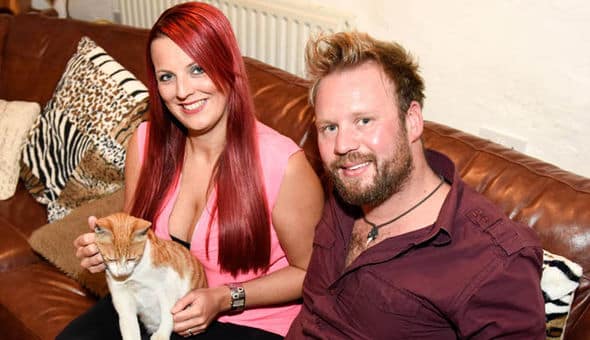 Sheikh was underweight and laying in the heat, while the other stray cats were all pretty fat and in the shade. He required care because it appeared as though he didn't know what to do with himself.
We struggled badly to avoid being attached, but after we left him behind to go sunbathing, I found it impossible to stop thinking about him.
"We saw him again the next day and found his flea bites were infected. We continued to feed him until we made the decision to ask some nearby charity if they would take him in, but none of them could."
The couple paid for Sheikh's veterinarian care and decided to adopt the stray who had been infested by fleas. Sheikh required flea treatment, deworming, rabies immunization, among other medications, according to Nicolla. When he finally made it to the UK, we were overjoyed to see him being recovered to health.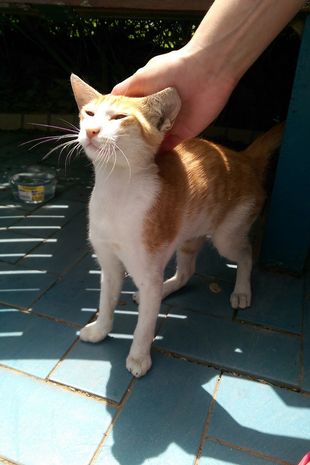 "Sheikh took some time to get used to the other four rescue cats we had. He is the family's newborn. People think we're crazy for delaying our ideal wedding so we could adopt a stray cat from abroad, but we can marry whenever we choose. You don't run into a cat like Sheikh every day."
Source: mirror.co.uk