Kittens in a box with their "mom" were dumped outside a shelter
Last Thursday when Margie Morris visited Mobile, Alabama's Project Purr Animal Rescue, she found two cardboard boxes put on top of one another outside the entrance. The boxes were covered loosely with duct tape and had holes punched in them.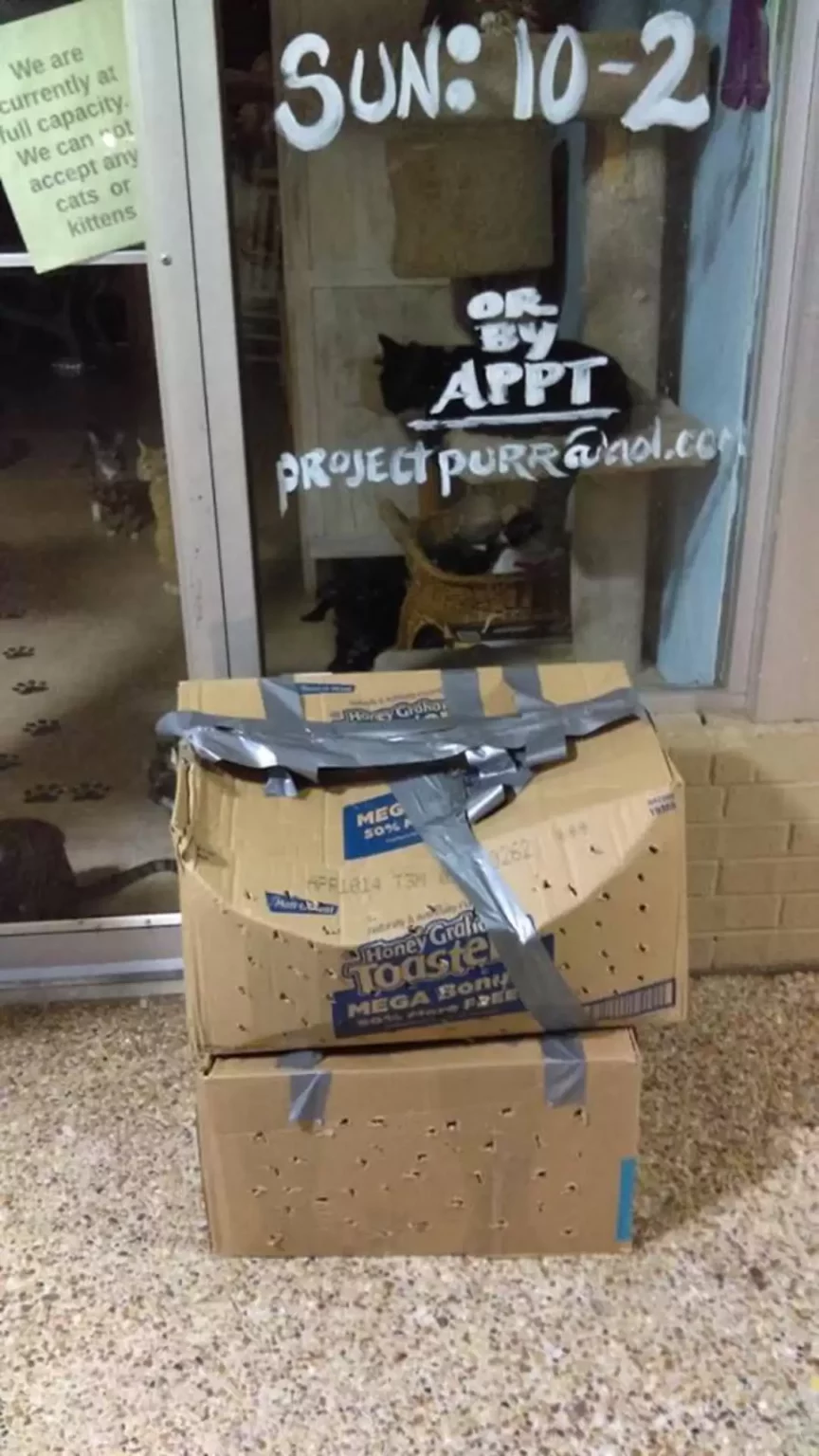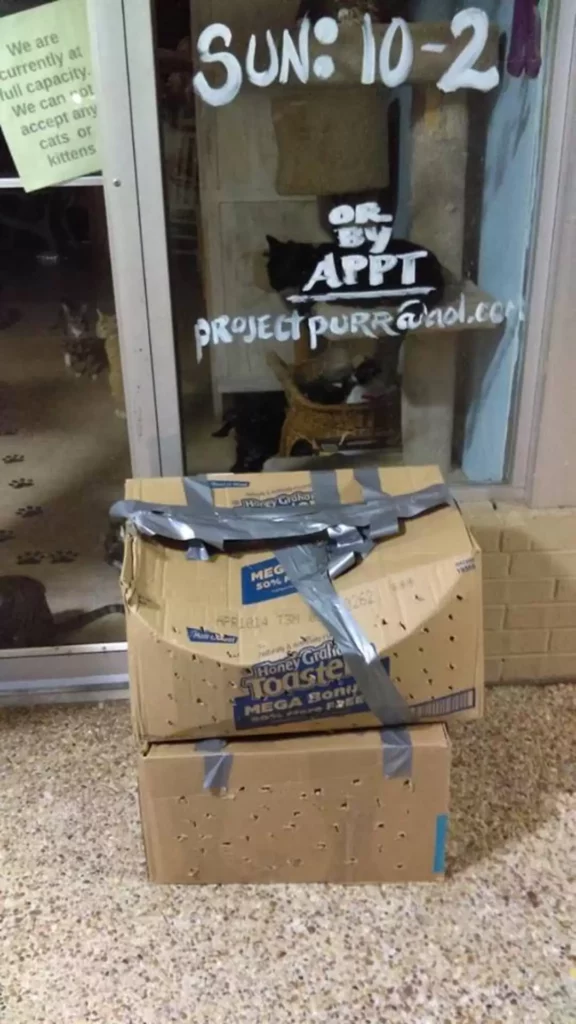 Morris had a sneaky feeling that there were cats inside, and she was mostly right. When Morris and the staff of the shelter opened the top box, they found a mother cat and two orange kittens who were five weeks old.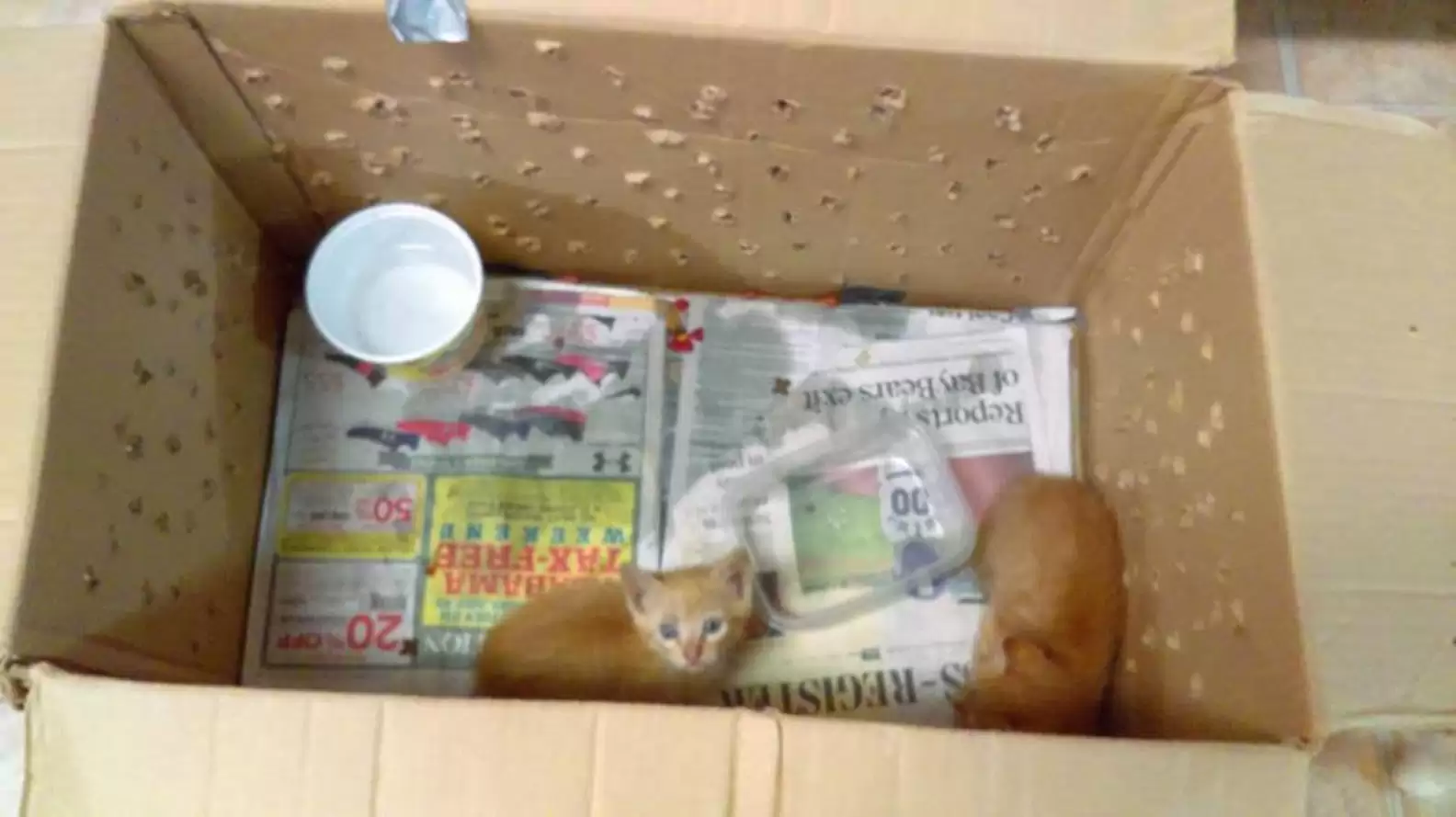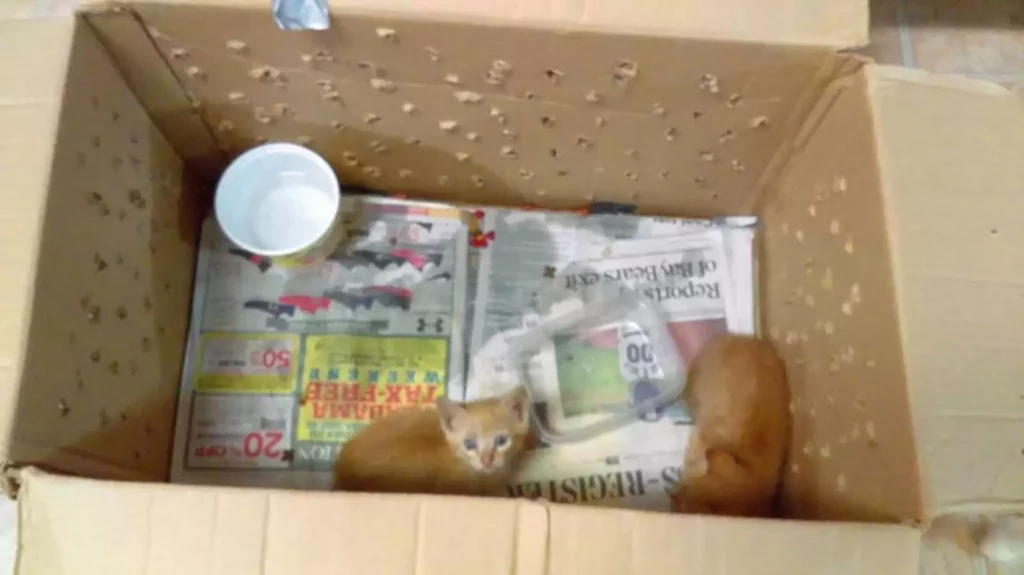 On the other hand, the other box was empty. Morris thinks that a second cat was in the box but was able to get out. Morris, the director of Project Purr Animal Rescue, told The Dodo, "As it turned out, another cat was seen running about the parking lot of our tiny strip mall on Saturday morning, and myself and three team members tried to catch her."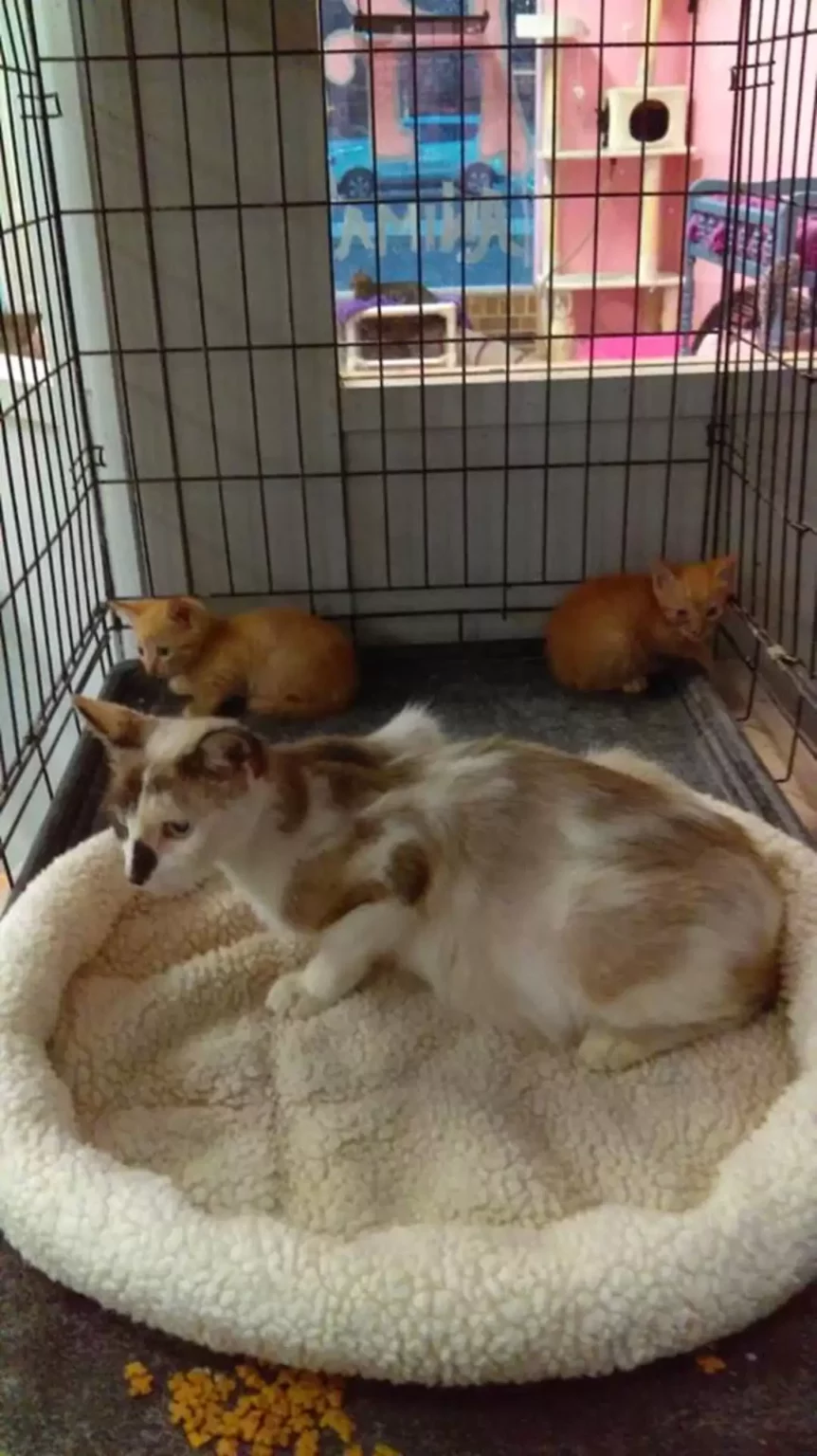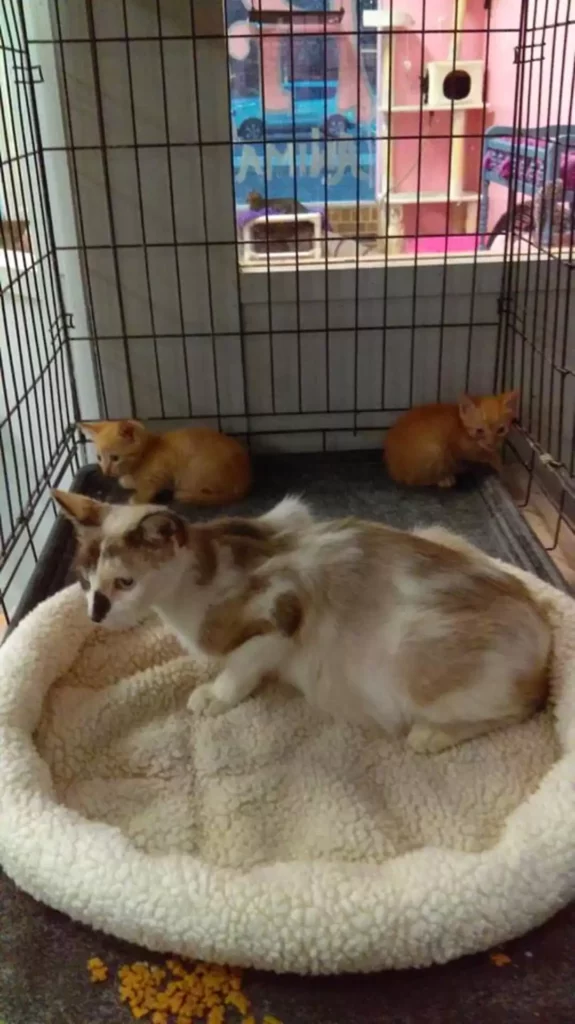 She was rising as the car motors were running. and we failed to capture her. Outside it was raining heavily. We tried to lure her with food, but it didn't work. We've placed food out for her, but we haven't seen her, so we're hopeful she's still somewhere in the area.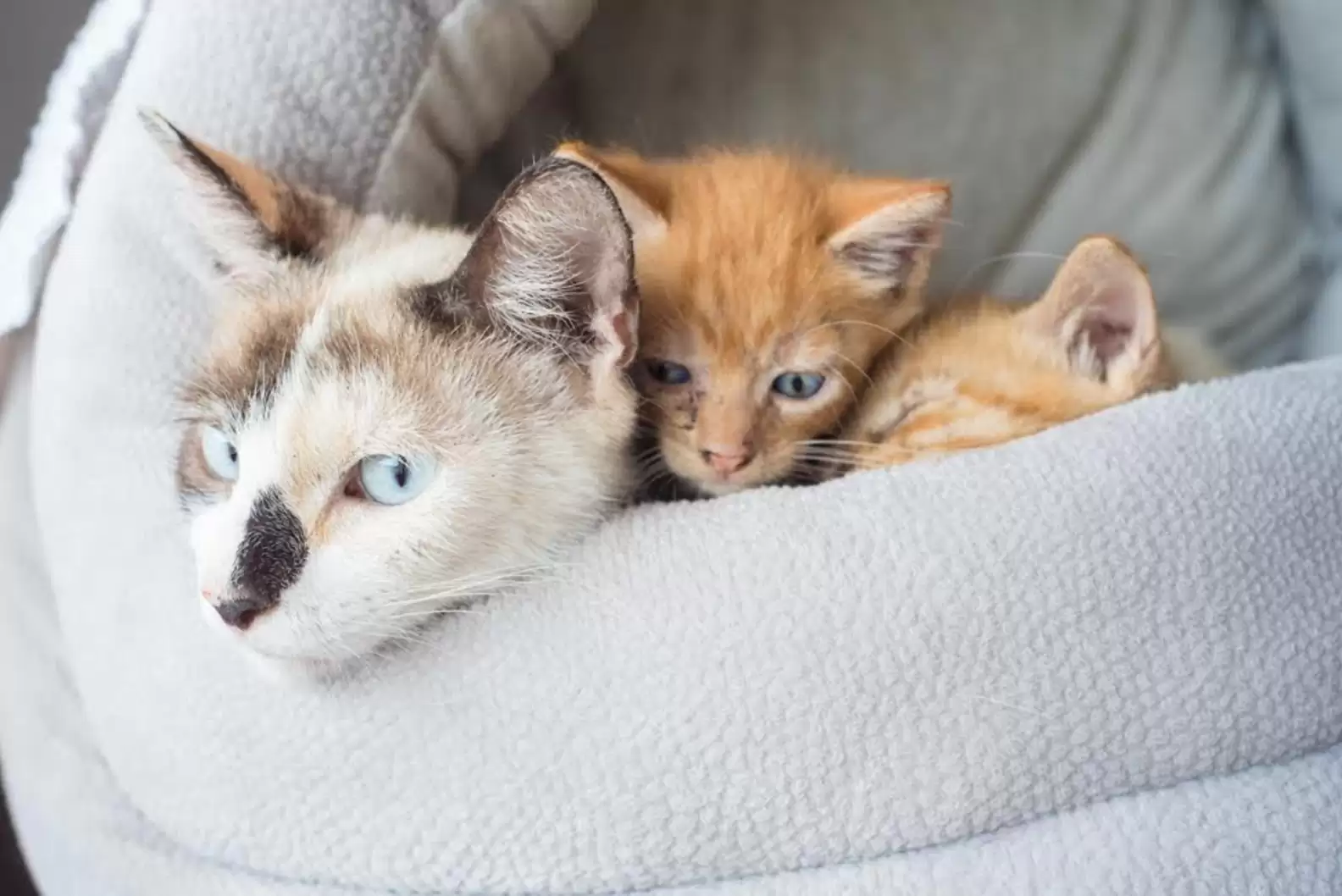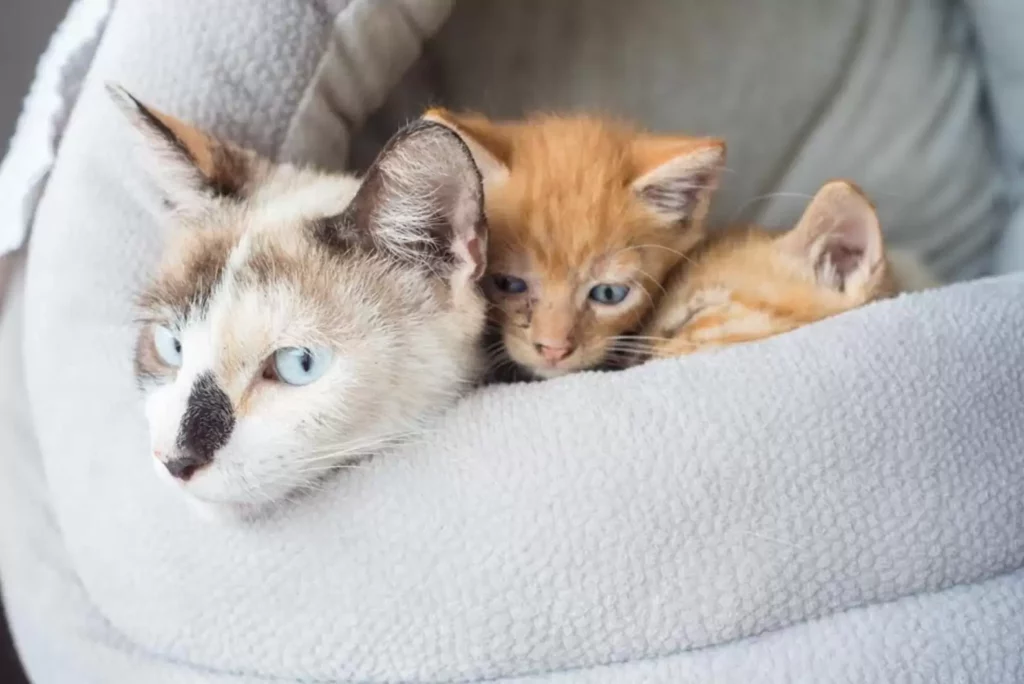 Morris has named the mother cat Caroline and the Project Purr team is doing everything they can to help her with feeding and caring for the kittens, Shilo and Neil, while they continue to look for the missing cat.
Morris explained, "We set up a little bed and cage for her to protect them. She is taking vitamin-enriched cat food from us."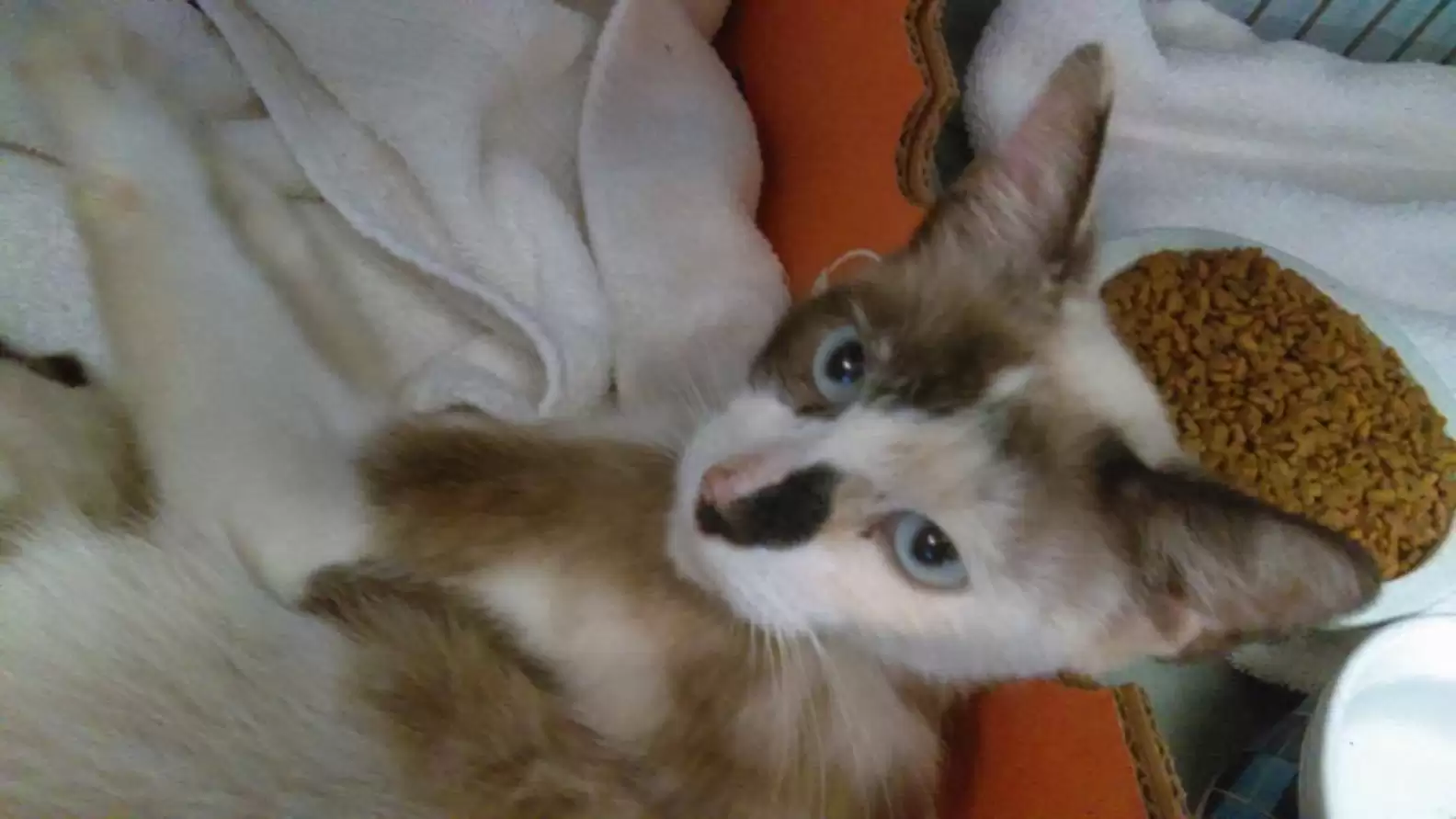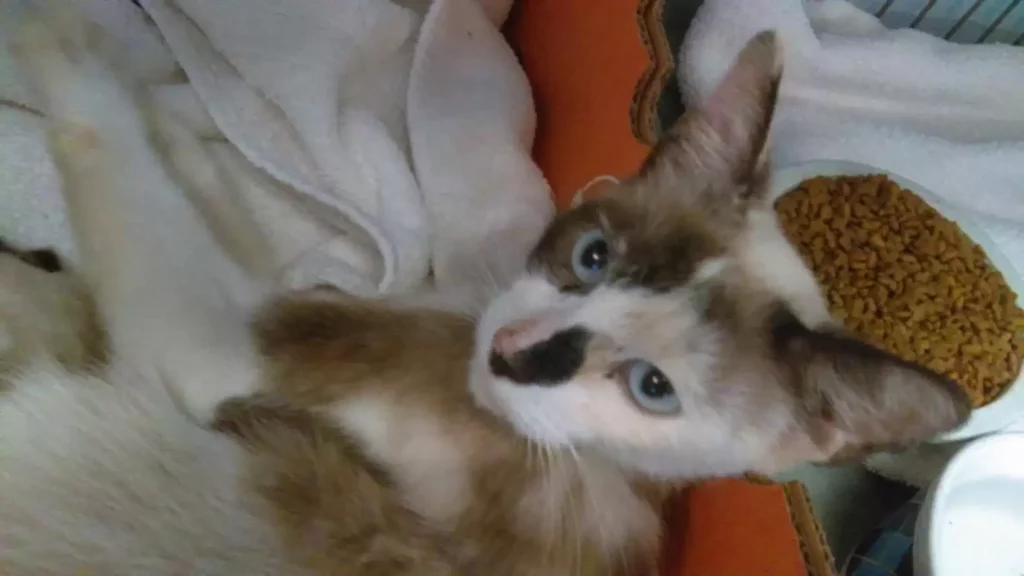 The family is doing well since Morris gave the mother care of the orange kittens. Morris said, "The kittens will play, as little as they are, battling each other and bouncing around, and cuddling up next to the mom." She loves them and provides for them wonderfully.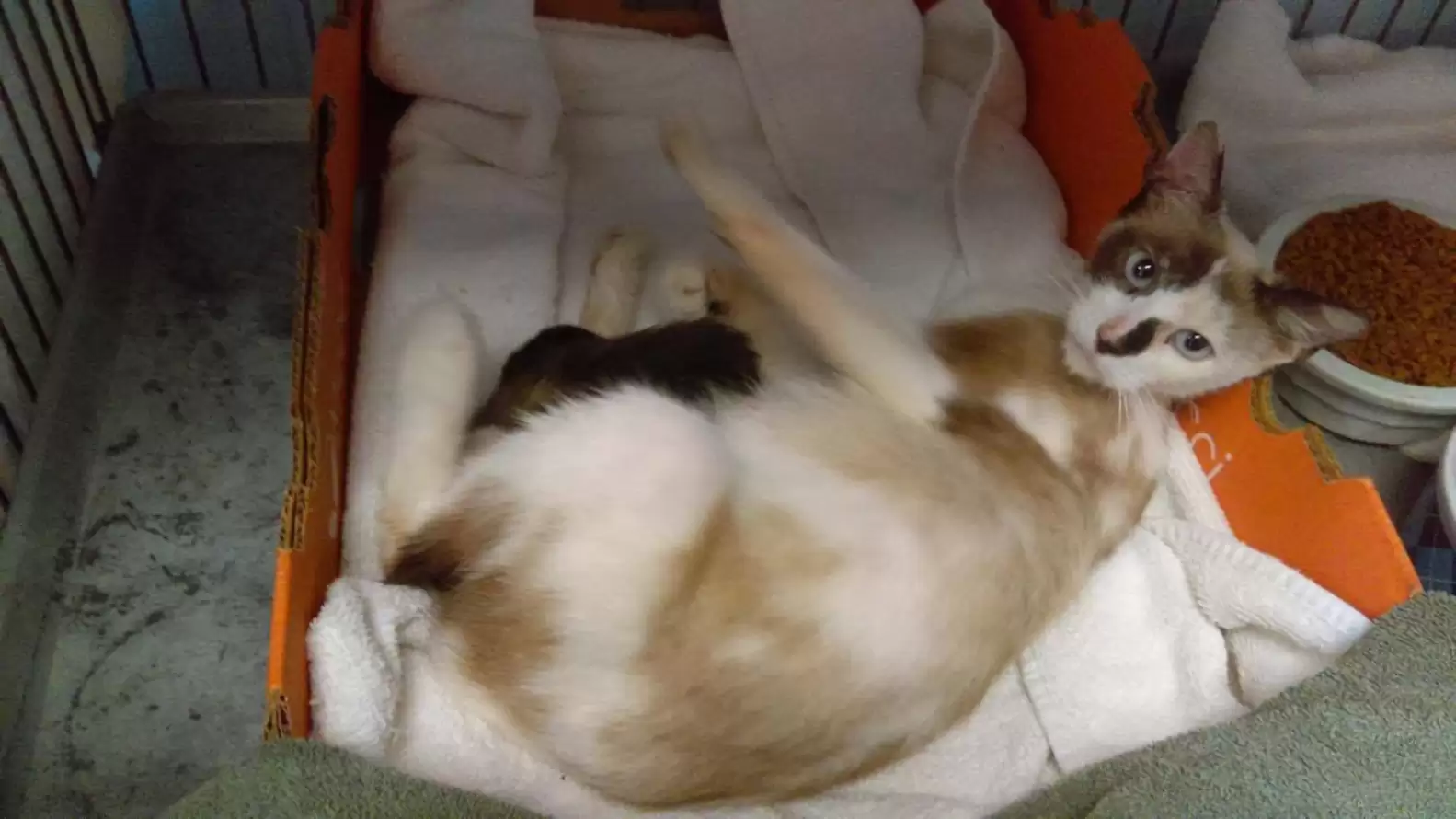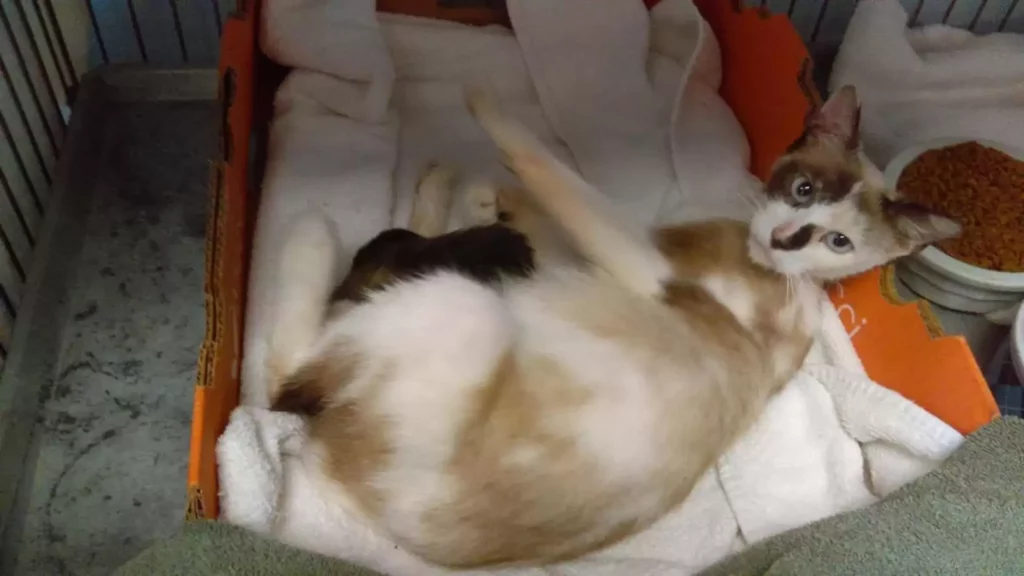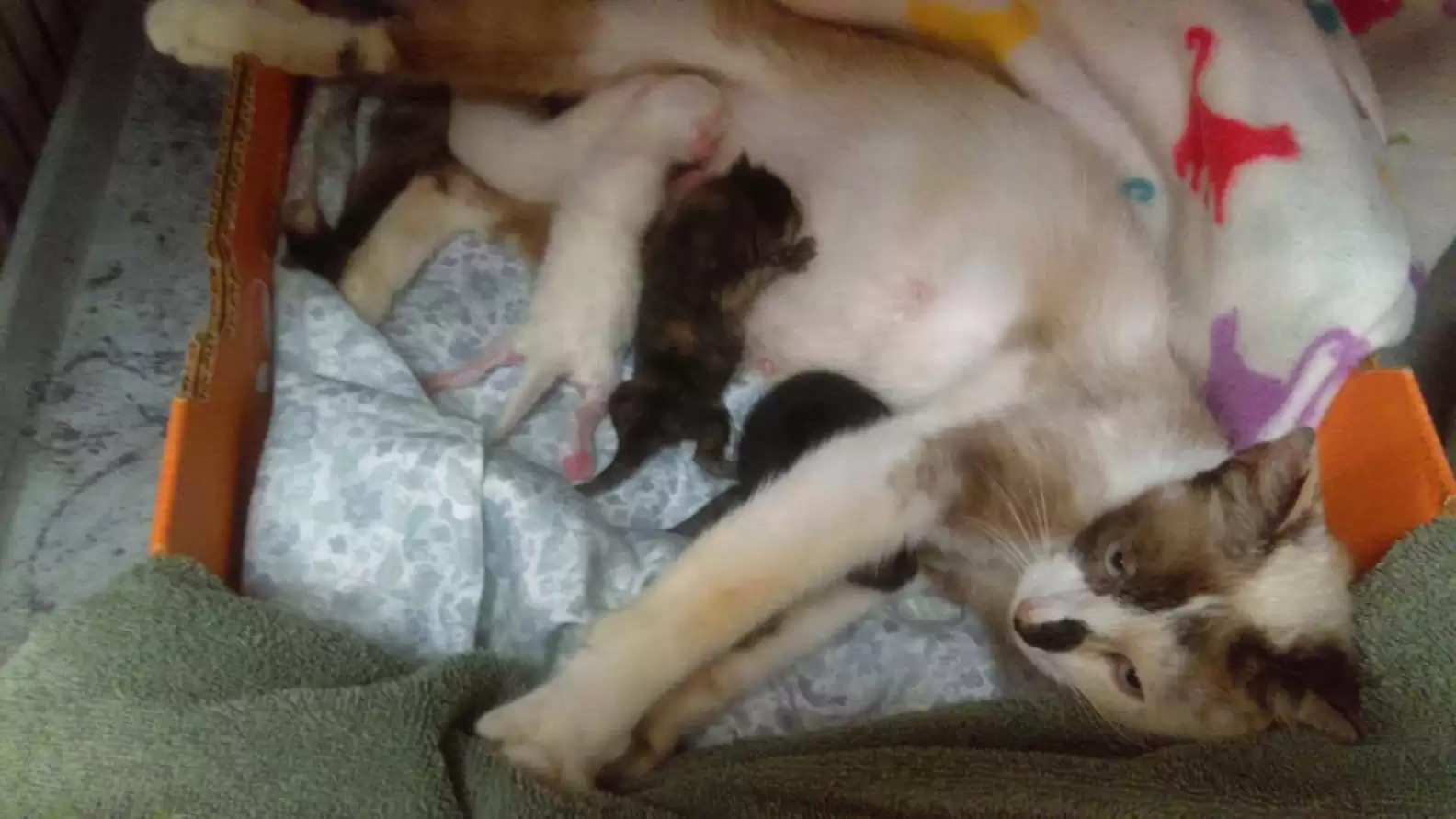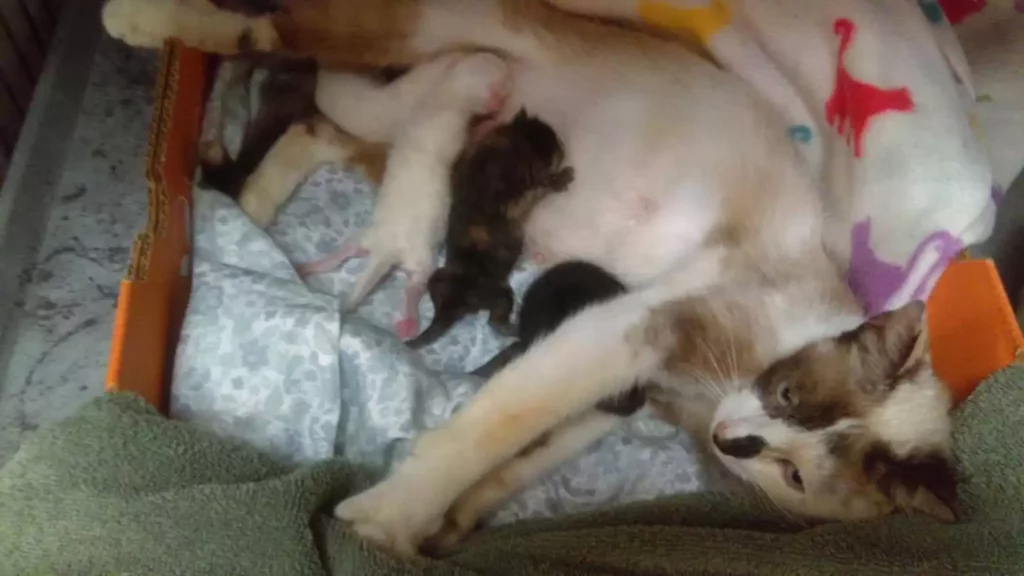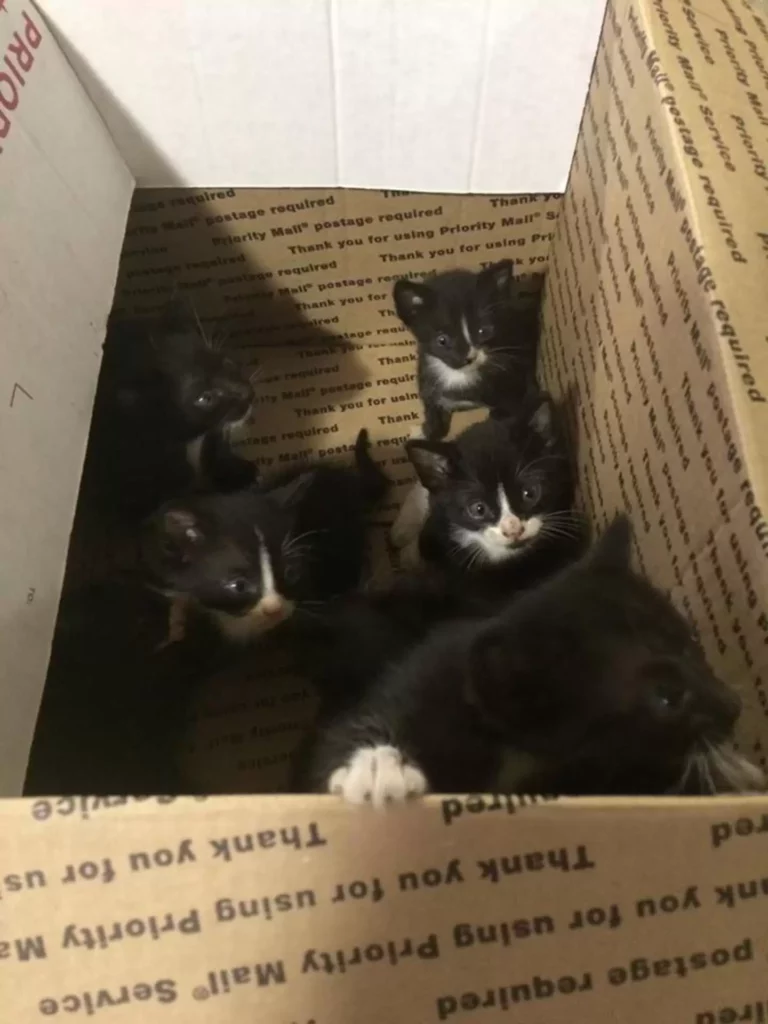 Morris saw something unusual about Caroline while she continued to nurse the orange kittens: she was pregnant. At first, Morris believed that she would become pregnant soon after giving birth to Shilo and Neil and that she would give birth to her next litter in a short period of time.
On the other hand, the staff at the shelter was in for a huge shock. At five o'clock last night, Caroline went into labour and gave birth to four healthy kittens. Morris performed the math and realised Caroline couldn't be the mother of the orange kittens as well, she had only served as their surrogate mother.
Morris also wondered if the cat that escaped from the second cardboard box was actually the mother. Morris said, "Caroline might have run from the cardboard box as well, but she hadn't, she'd stayed with Shilo and Neil."
Morris continued, "I'm just grateful she didn't go away and leave the babies." The fact that the cat didn't leave those babies is, in my view, her best quality. Caroline has a larger family now, and she is doing a wonderful job raising her four infants.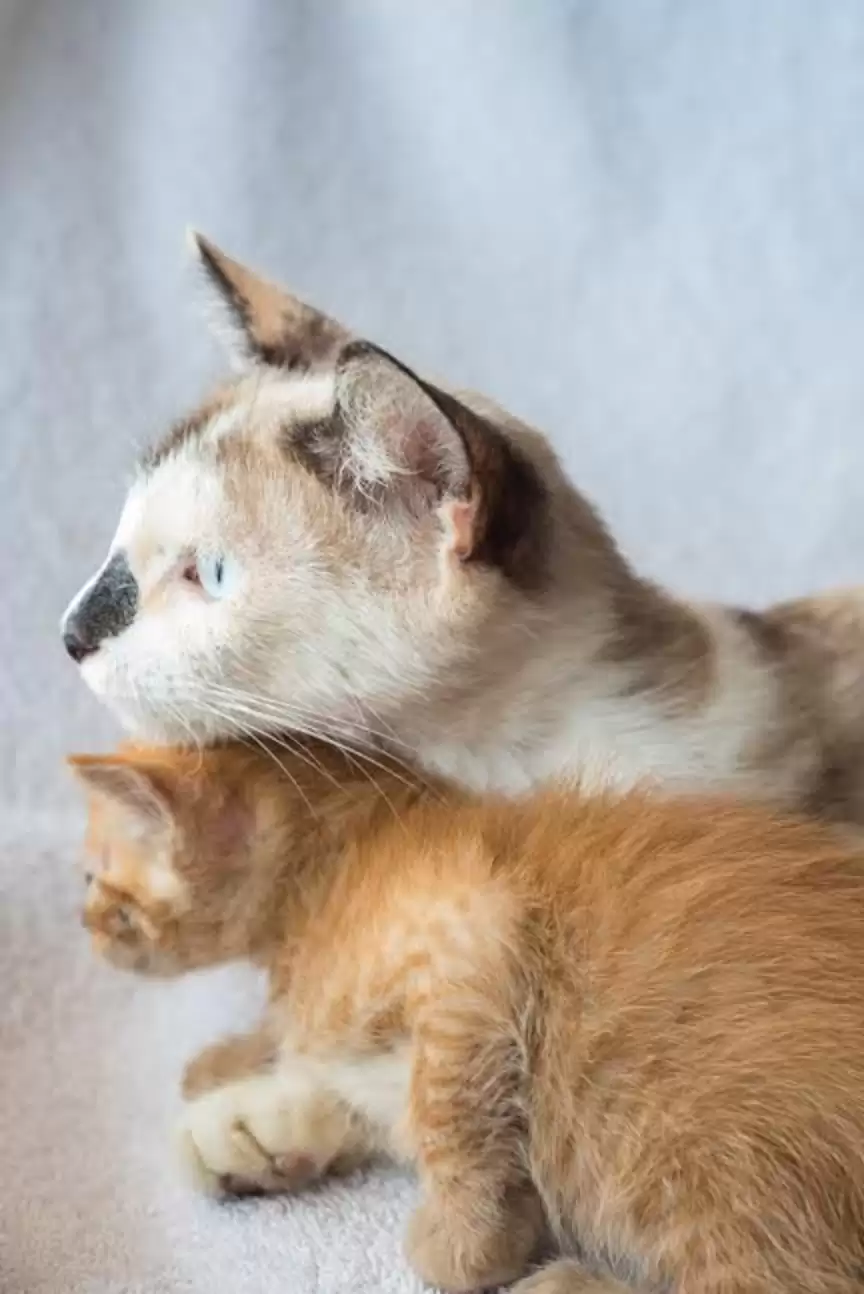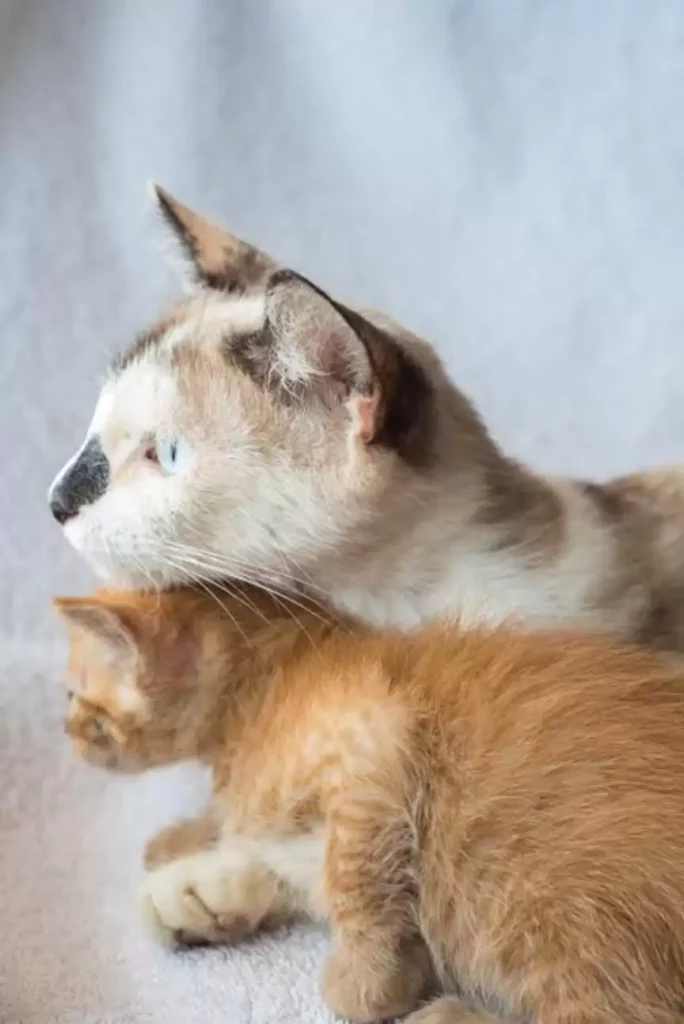 Morris said, "She's the best mother ever." Sadly, the tale of Caroline and the orange kittens is a well-known one. Morris believes that throughout the past five years, at least 15 cats have been abandoned outside the shelter. It happened once more just two nights ago.
Morris said, "There were eight tuxedo kittens left in a box, it appears to be two separate litters, with three in one litter and five in the other. "It's pretty risky for the cats because we're not there at night." The kittens would have died or been hit by a car if we hadn't been there. Fortunately, Caroline and her family got help in time, as well as the tuxedo kittens.
CREDIT: PROJECT PURR ANIMAL RESCUE
Related Posts