A loyal cat visits his owner's grave every day with gifts because he loves him so much
It has been widely publicized in Italy about a cat who makes a regular trip to the grave of his late owner.
Toldo, a cat that resides in Montagnana, northern Italy, was saved when he was just a kitten. Until Renzo's death a few years ago, the two had a very close friendship. Since that time, Toldo has been making daily trips to his owner's grave and bringing him modest gifts as a token of his love. The gifts usually consist of paper towels, plastic cups, sticks, twigs, or leaves.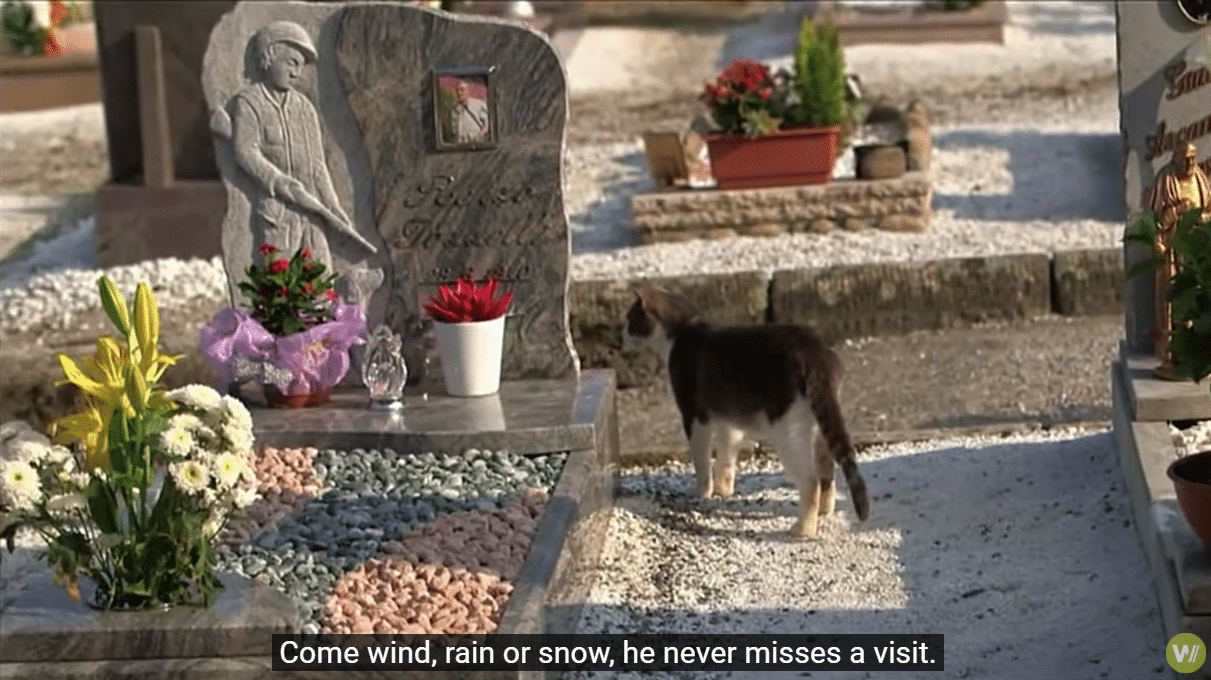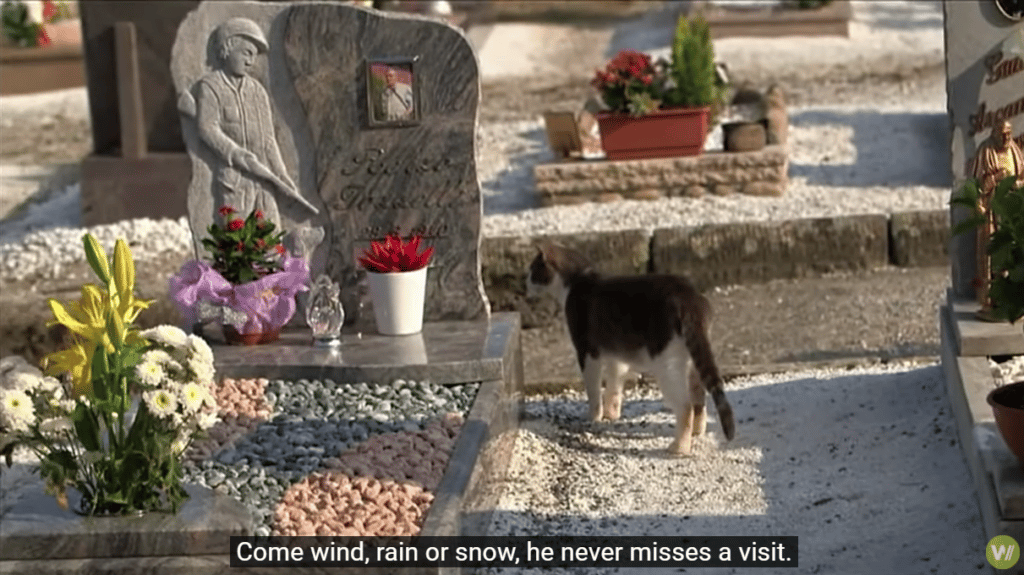 "Even today, Toldo and I visited the graveyard. Ada, Renzo's widow, stated," On the way back, someone I know told me the cat had already been there early this morning. Toldo has been spotted by neighbours wandering the cemetery during the day.
Check: Office Cat Steals Money From Strangers Because He Loves Money So Much
The cat followed Renzo's coffin to the cemetery on the day of his funeral, which is when everything began. Ada returned to the tomb the next morning. "My daughter and I visited the cemetery where we found an acacia twig on a grave. My daughter was certain that I was simply in a very emotional state at the time, but I instantly knew it was the cat," she told the news agency. But when Renzo's son went back to the cemetery that evening, he saw Toldo keeping watch at the grave.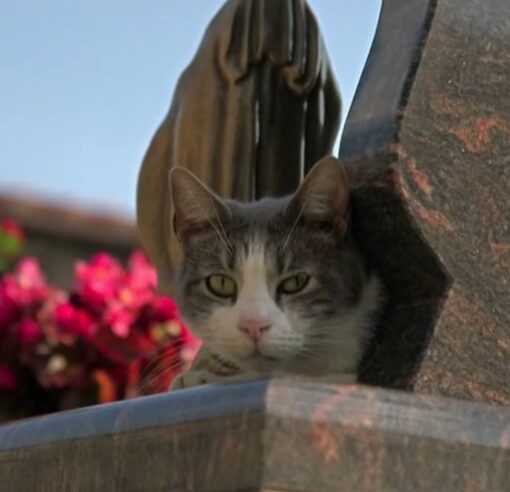 Ada says that Toldo and her late husband had an especially close relationship. When Toldo was a three-month-old kitten, Renzo saved him from a colony of feral cats, and the two became good friends. Sadly, not everyone respects the uniqueness of Toldo's connection with his owner, and some people frequently try to scare the cat away. "Some rude people use stones or other objects to shoo him away. She stated that some elderly people feel an animal's presence in a cemetery is disrespectful to the fallen."
Toldo continues to visit the tomb every day despite his persistence. No matter the weather, he always pays a visit. That is how dedicated Toldo is to Renzo.
Also see: The missing cat's ghost has suddenly appeared in the fur of the new cat, according to the cat owner!
"My husband showed him a lot of love. Renzo loved pets. It almost seems as if Toldo would be grateful. He is a special cat, and one can't help but like him," Ada said.
See the video below.
Must see: A stray cat crashes a fashion show and attacks models