A stray kitten walked into the family garden and decided to leave the streets
This story begins when a woman in Montréal, Canada, noticed a tiny tabby kitten wandering around her garden by herself. Meet Alixe !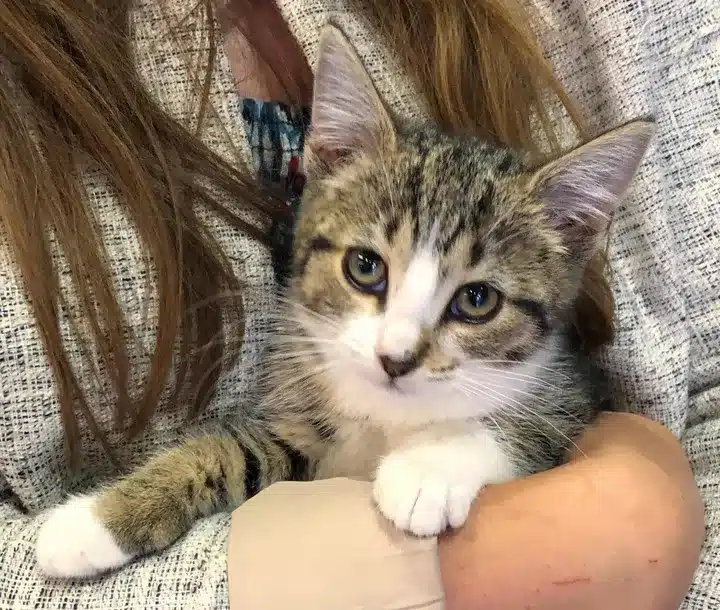 The woman looked around but saw no other kittens or a mother cat, but when her family cat came out to look, the curious kitten walked straight up and sniffed the cat. The little tabby was clearly cautious of strangers because she ran off as soon as the woman approached slowly.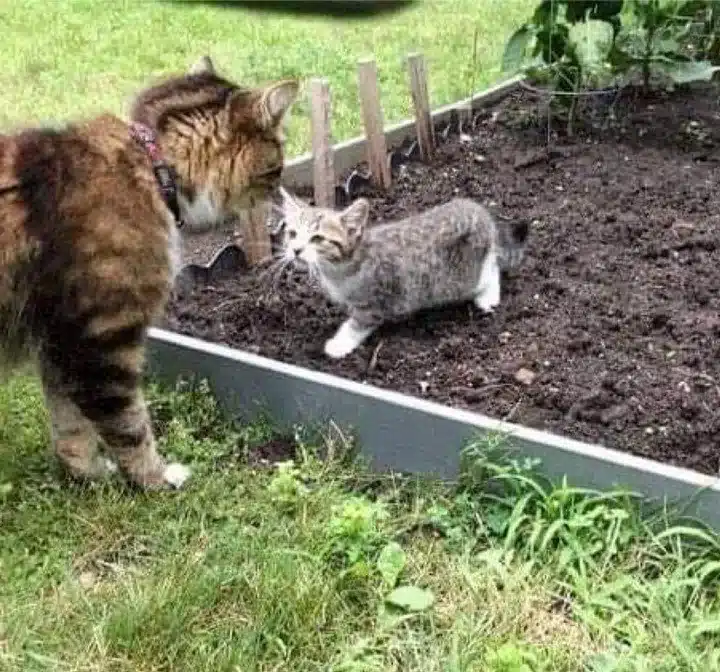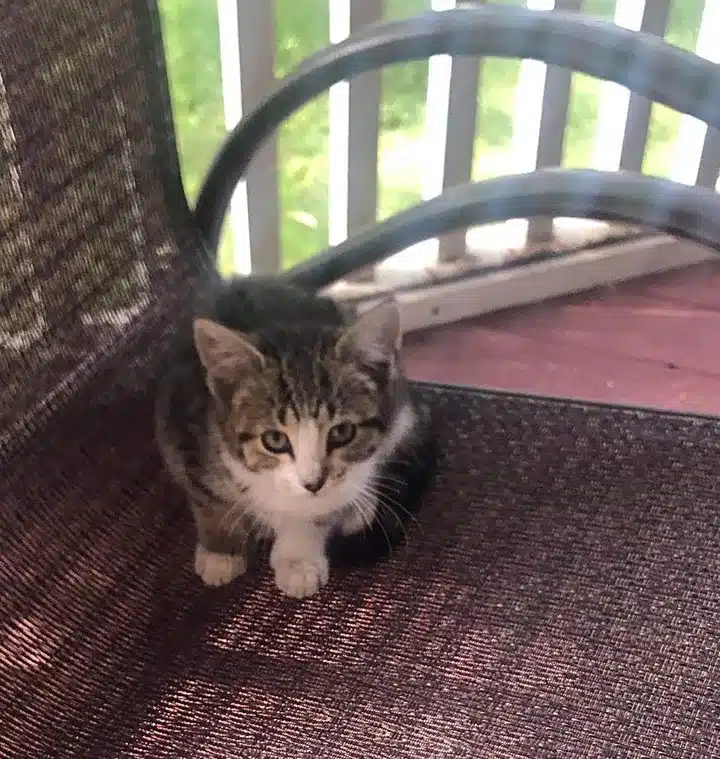 The family wondered if the little kitten would ever return to the garden, and she did. They believe she was looking for their family cat, as well as the possibility of getting some food in her stomach.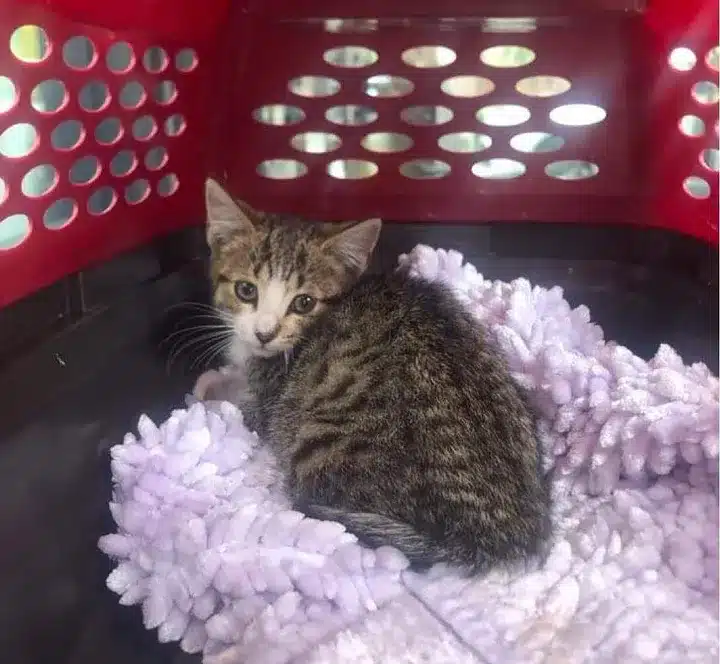 They knew they needed to get this little kitten to safety and tried several times to catch her, but then a neighbor stepped in and got her to a safe place.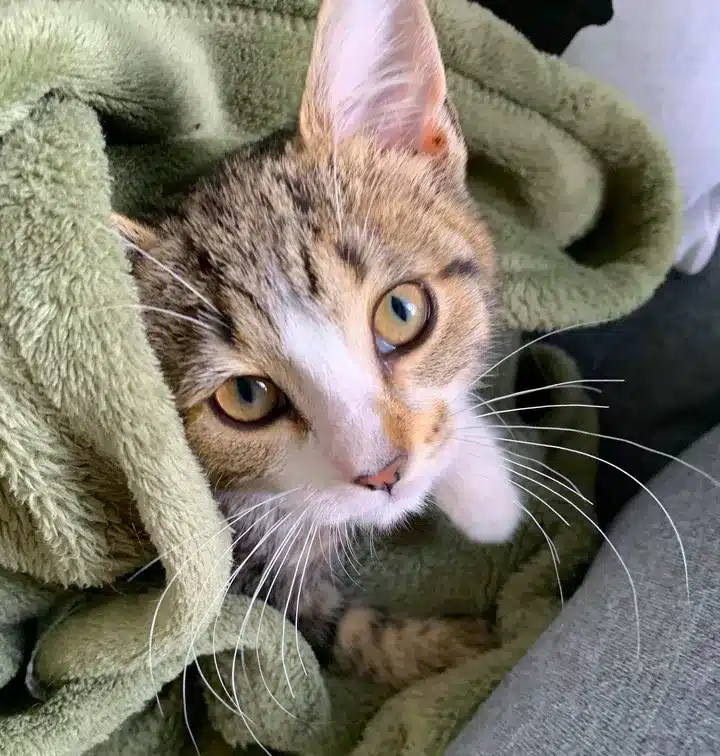 It was decided that contacting a local rescuer, Nadia, to come and pick up the kitten was the best thing to do. She arrived quickly and took the little tabby to her local rescue, Chatons Orphelins Montréal, to give her a better life.
They predicted the kitten was around two months old when they arrived and placed her in a loving foster home where she would be raised properly. Her heart was racing as she curled up at the back of the cat carrier when she arrived at her new location. But she soon realized she was safe and there was no need to hide.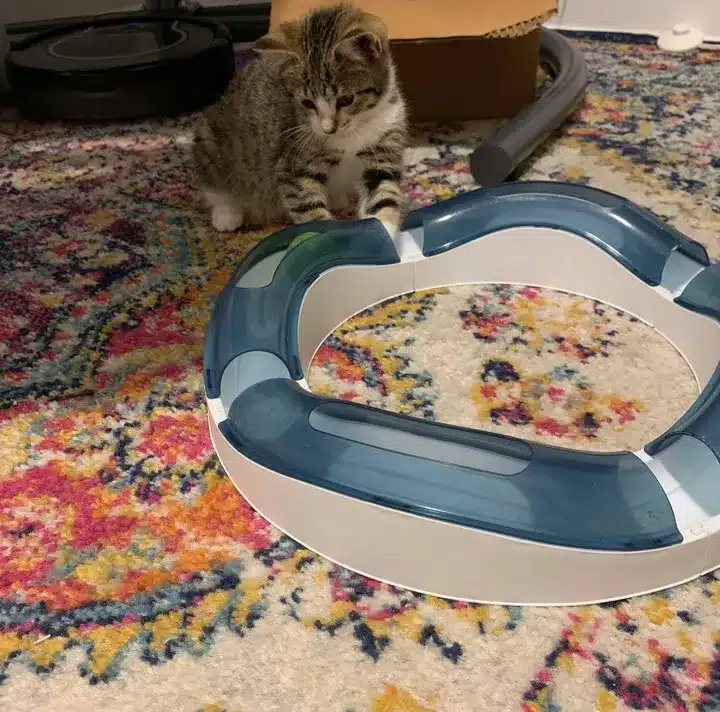 She began to enjoy the company of those around her, but her favorite pastime was hanging out and playing with the other cats in the house, learning what it was like to be a cat. We believe she had been on her own for quite some time.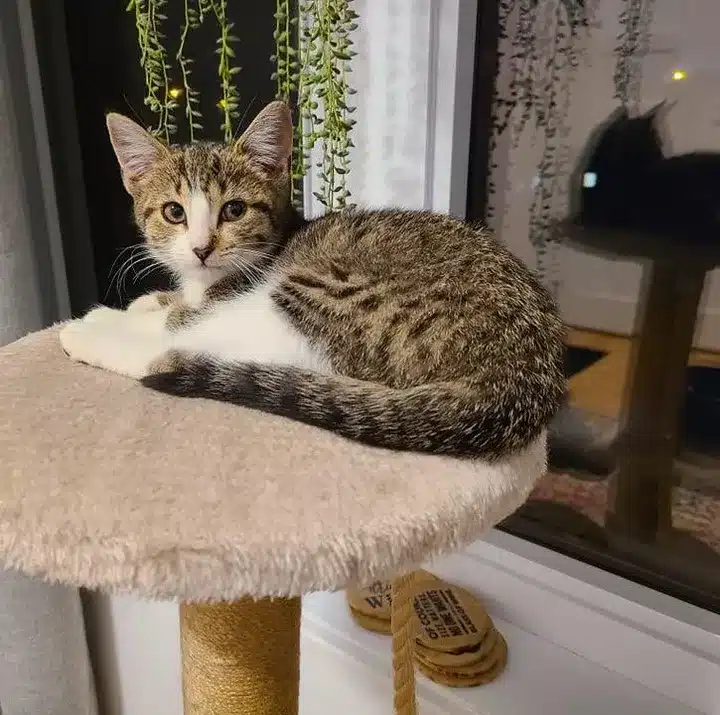 This shy tabby kitten had transformed into a lovable happy kitty who loved to be cuddled by the time she was three months old. This gentle and sweet kitty was now ready to join a loving forever home.
Credit: Rescuechatonsmontreal
Related Stories