Chinese grandmother saves a cat by hanging her grandchild from a rope
Our family includes our animals. We treat them as though they are our children the moment they enter our lives. However, our children would always succeed in saving either one or the other.
This Chinese grandmother didn't have that in mind. She adores her cats just as much as her grandchildren, and recently made a choice that could cause you to rethink your choices.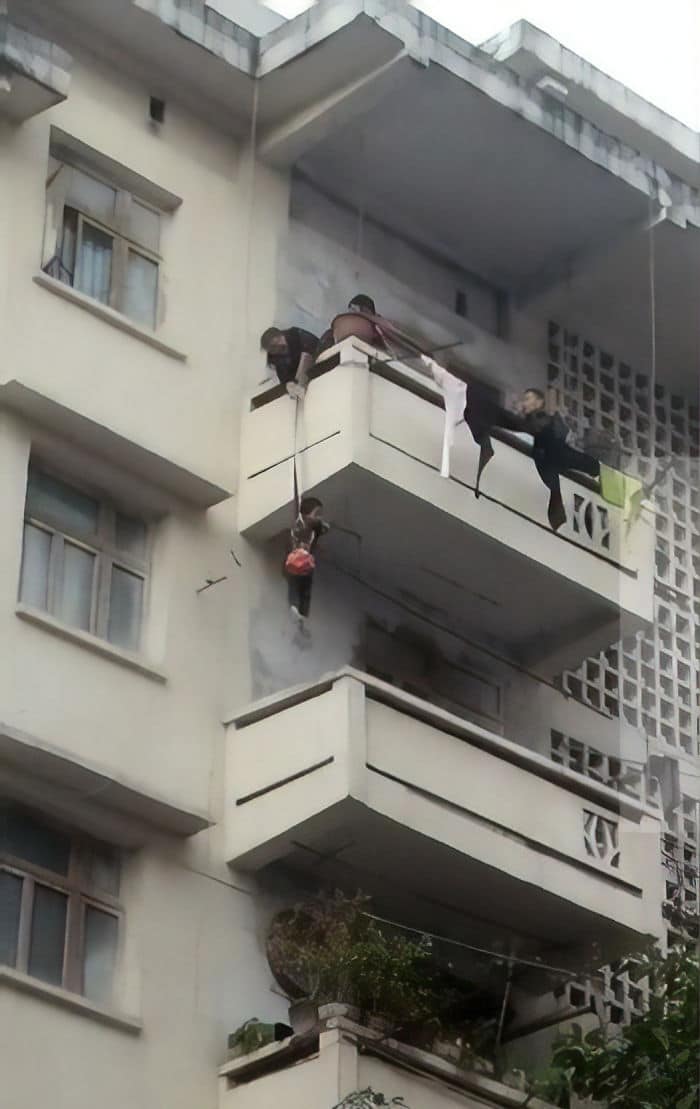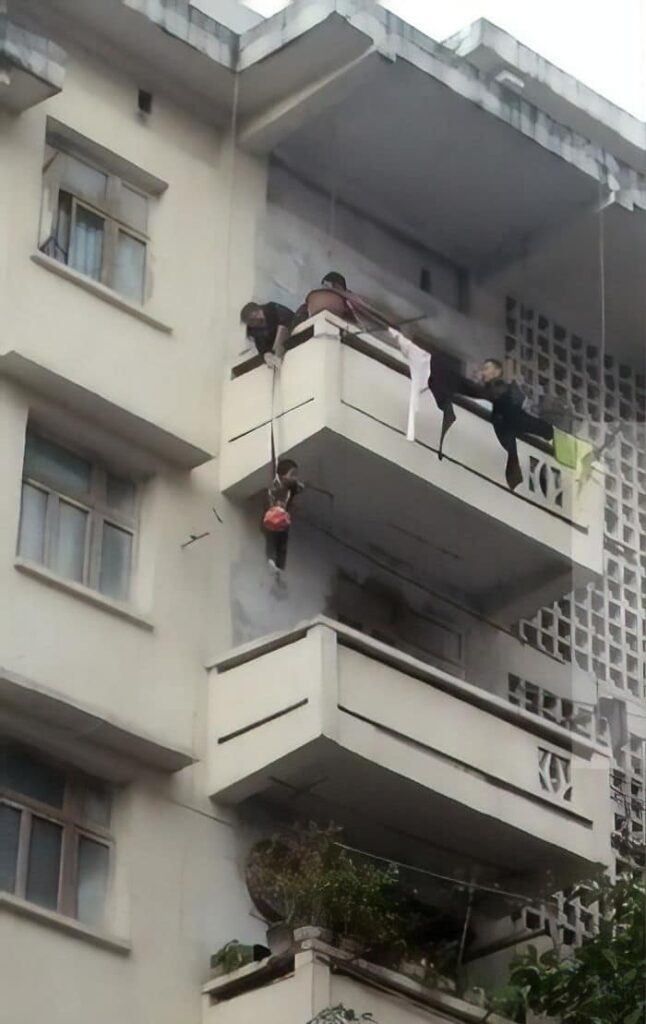 One day, the grandmother spotted her cat sitting on a ledge just below her balcony. She had no way of obtaining the cat, so she had the wonderful idea of holding her 7-year-old grandchild from a rope so he could grab it. Although it seems strange, but it is true!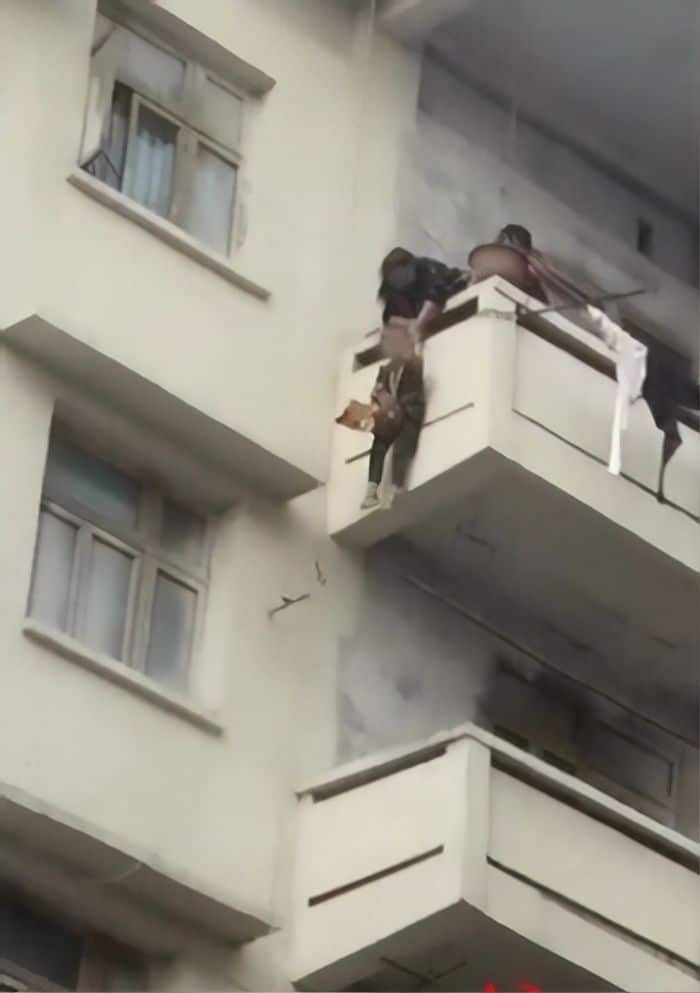 Check out the video below, which was recorded by neighbors who saw the child swinging on a rope and decided to record it. When her beloved cat became stuck on a ledge one floor down, the grandmother sent 7-year-old Hao Hao on an impossible mission to save it.
As you can see, the youngster manages to maintain balance on the ledge before grabbing the cat and being safely lifted back up by his grandmother.
The elderly woman got harsh criticism as expected as the video went viral all over the world. Who would put their grandchildren's lives in danger to save a cat? Well, this Chinese grandmother succeeded. The kid and cat suffered no harm at all in the end, so everything worked out perfectly.
Ms. Tang stated that she didn't feel bad and that everything was under control. Although many people won't agree on that, we can all agree that she is a very strong woman for her age.
Now See more Below