This cat won't be leaving the heater's side anytime soon, even though it's currently quite cold!
Over the past few weeks, winter has caused chaos on the Northern hemisphere, driving everyone indoors to avoid the chilly weather. It's the same in Japan, where Tokyo is paralysed by snow and cold. Cats aren't the only ones attempting to warm up in any way they can.
Busao the cat is a Japanese cat who loves his owner Ryuji Tan's heater. He spends the entire day in front of it, and who can blame him—freezing it's outside right now, adds Tan. Busao certainly enjoys the warmth, in our view, he does so a little bit more than is necessary. Busao appears to be worshipping the lamp in some of the photos that have been uploaded online, and everyone is adoring it!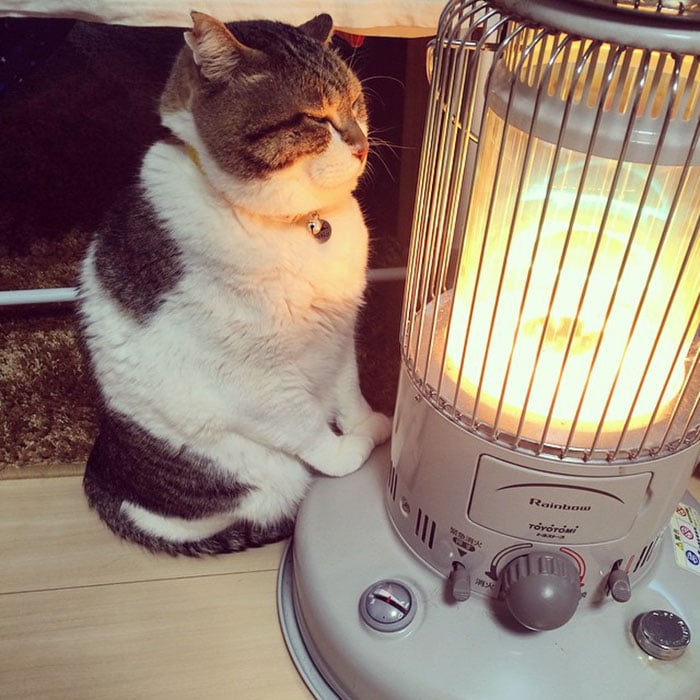 As of now She Is worshipping the lamp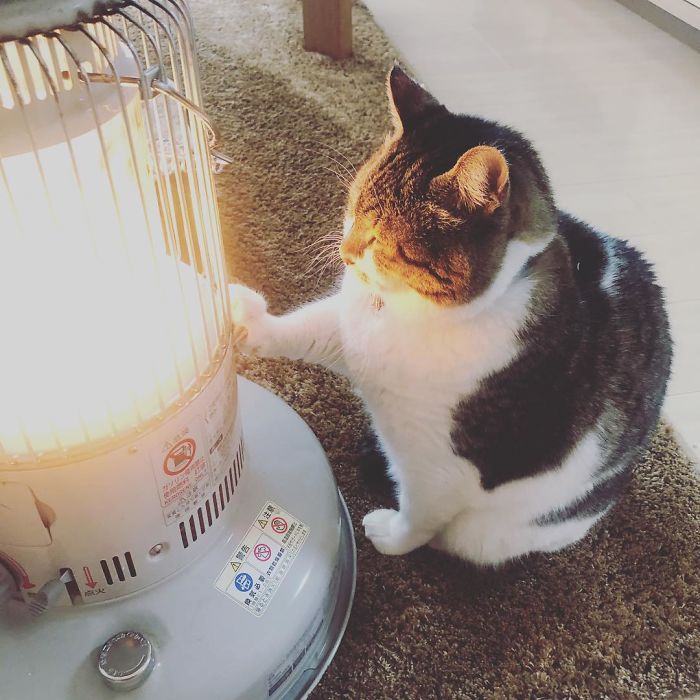 Tan took the cat home with him from the streets of the little Japanese town of Ibaraki. Busao was a stray cat and is now about nine years old, the man explains. Tan has hundreds of followers on Instagram and frequently shares photographs of his adorable kittens, which are quite well-liked. And it's hard to blame them—photographs Busao's are quite interesting, and it appears he won't be leaving the area in front of the heater anytime soon!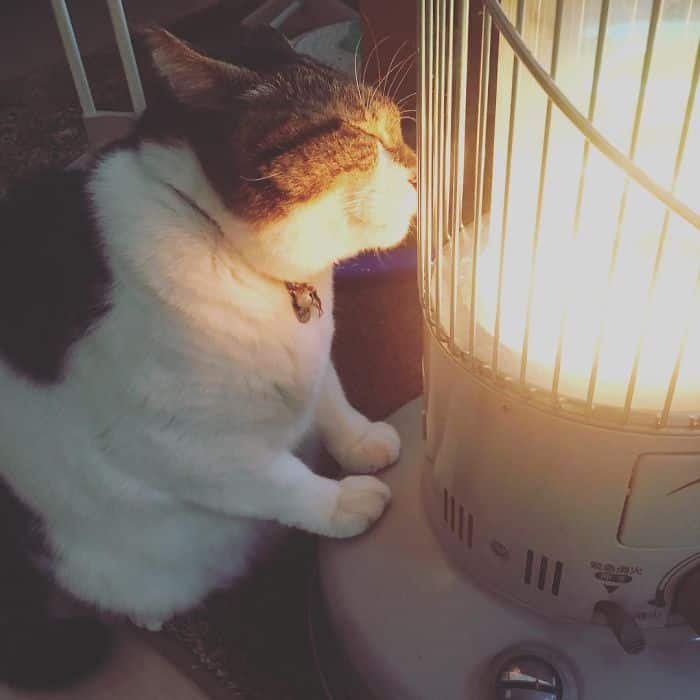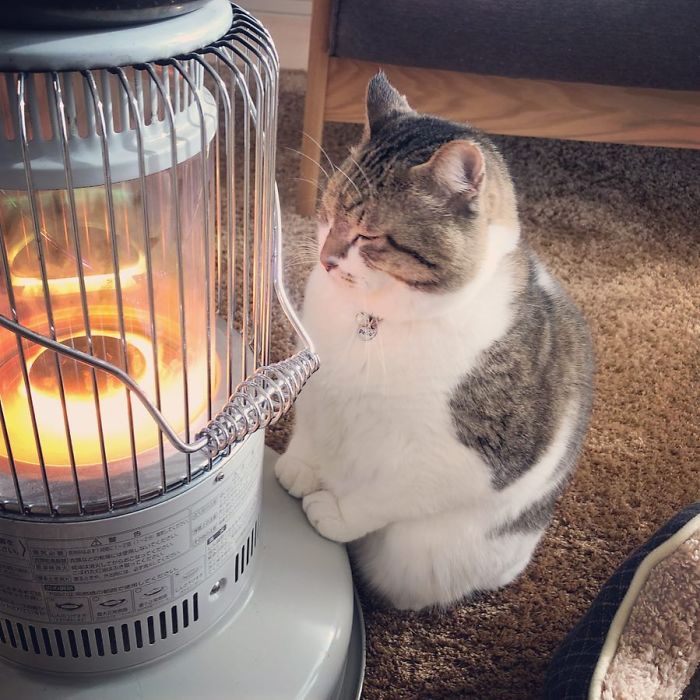 Looking like Cute tabby cat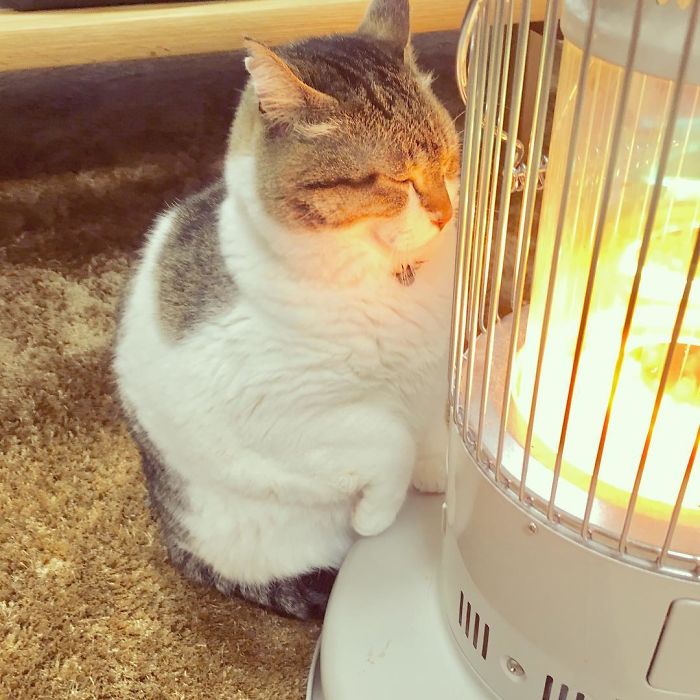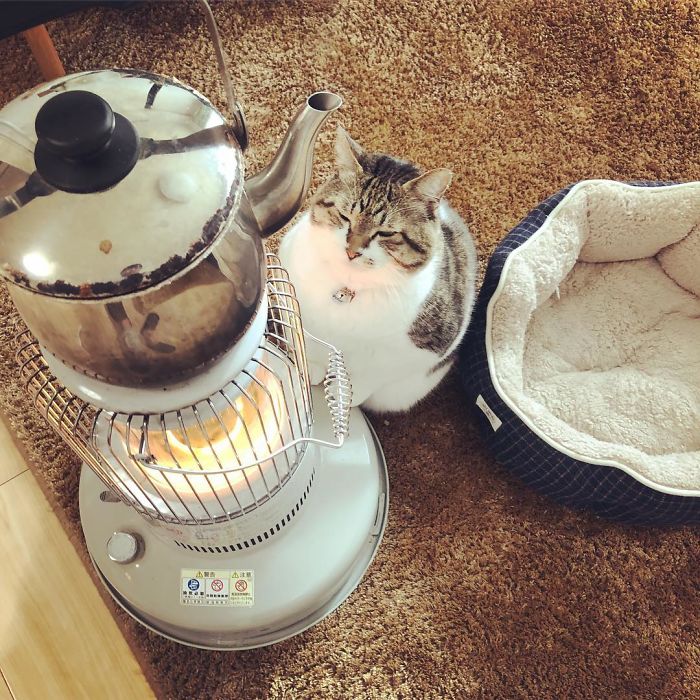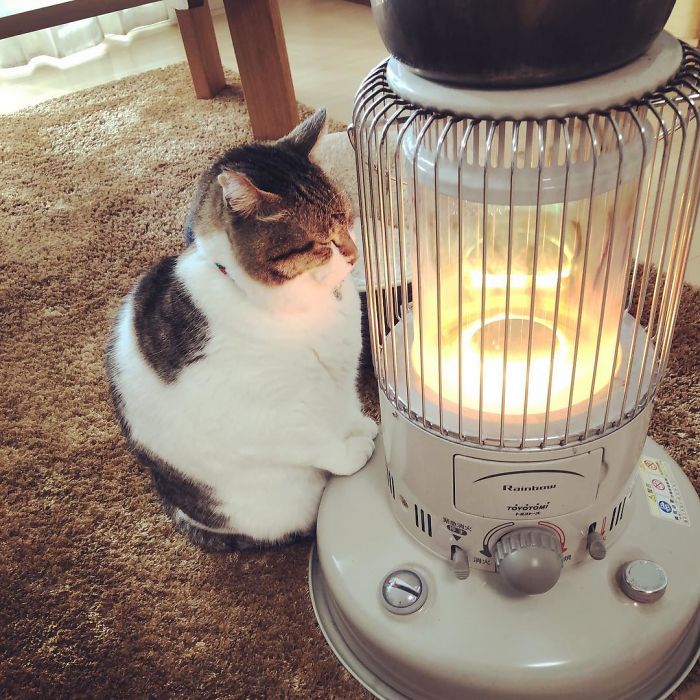 Full day She not even move from the lamp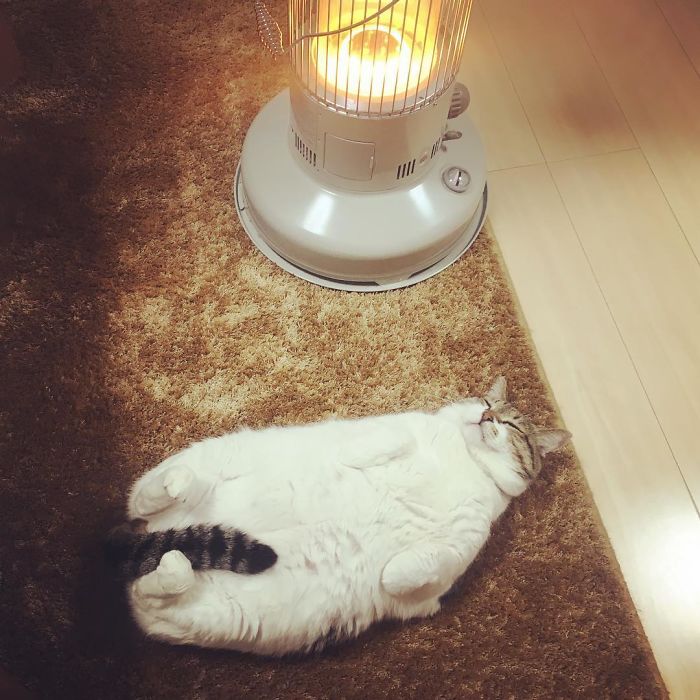 Recommended Post For You