When a kitten gets stuck in a drain a disabled man risks his life by getting out of his wheelchair to rescue it
Last Saturday morning, a disabled man from Malaysia was praised for his act of kindness when he got out of his wheelchair to save a small kitten that was stuck in a storm drain and had no chance of escape. Abu Fathiyyaturahma Menk Abdun Mujtahid is a paralympic competitor who is thirty years old.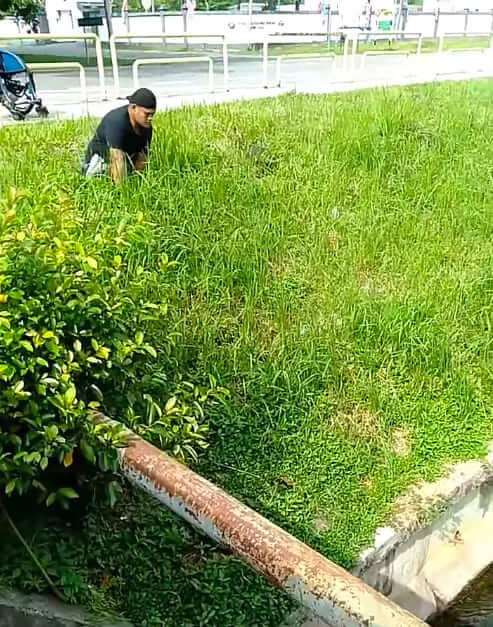 While walking to the nearby Kota Kinabalu Sports Complex with his disabled partner, he noticed a cat stuck in a sewer and hanging to concrete barriers. The poor animal was already dripping wet, Abu added in Malay.
Also see: Little Girl Sings to Her Cat as He Passes away, but Their Special Bond Continues to live
Abu didn't hesitate to get out of the wheelchair to help the trapped cat, despite the fact that he is unable to use his legs and the chances are piled against both of them.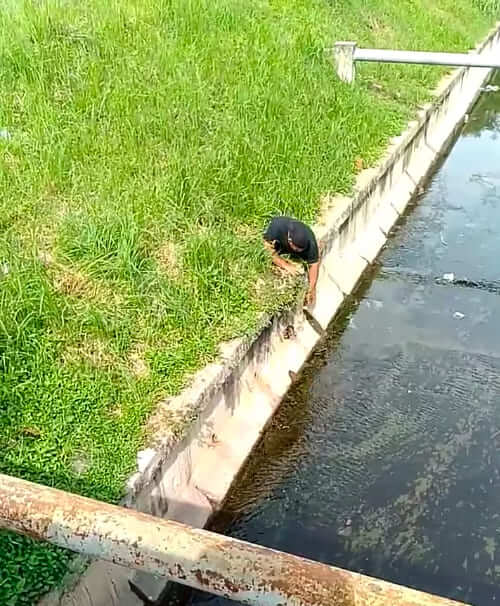 Must see: Family find a taped-up box containing an abandoned cat
Abu slowly lowered his arm, picked up the kitten, moved it to a safer location, and then set it down. As soon as Abu placed the kitten on the grass, she was happy to leave him and continue with her job.
His partner, who was unable to drop due to a prosthetic leg, was able to record the cat's rescue on camera. See the heartwarming video when Abu puts his own life in danger to save the kitten.
Must check: This Cute White Cat In The Clouds Has People In Shock