Kitten takes his stuffed dragon friend to the doctor to ensure his safety
After hearing a small kitten moan in their Florida neighbourhood for days, Samantha Smart and her family felt it was necessary to save him. According to Smart, who spoke to The Dodo, it wasn't just a meow. Everyone in the area was helping to find him and catch him. Since we already have a cat, we weren't really looking to have another, but it looks like Ponyo was meant for us!
After learning that Ponyo would not be leaving them, the family formally adopted him. Smart's daughter thought he needed his own special stuffed animal to make him feel at home and secure as they rushed quickly to help him settle into his new place.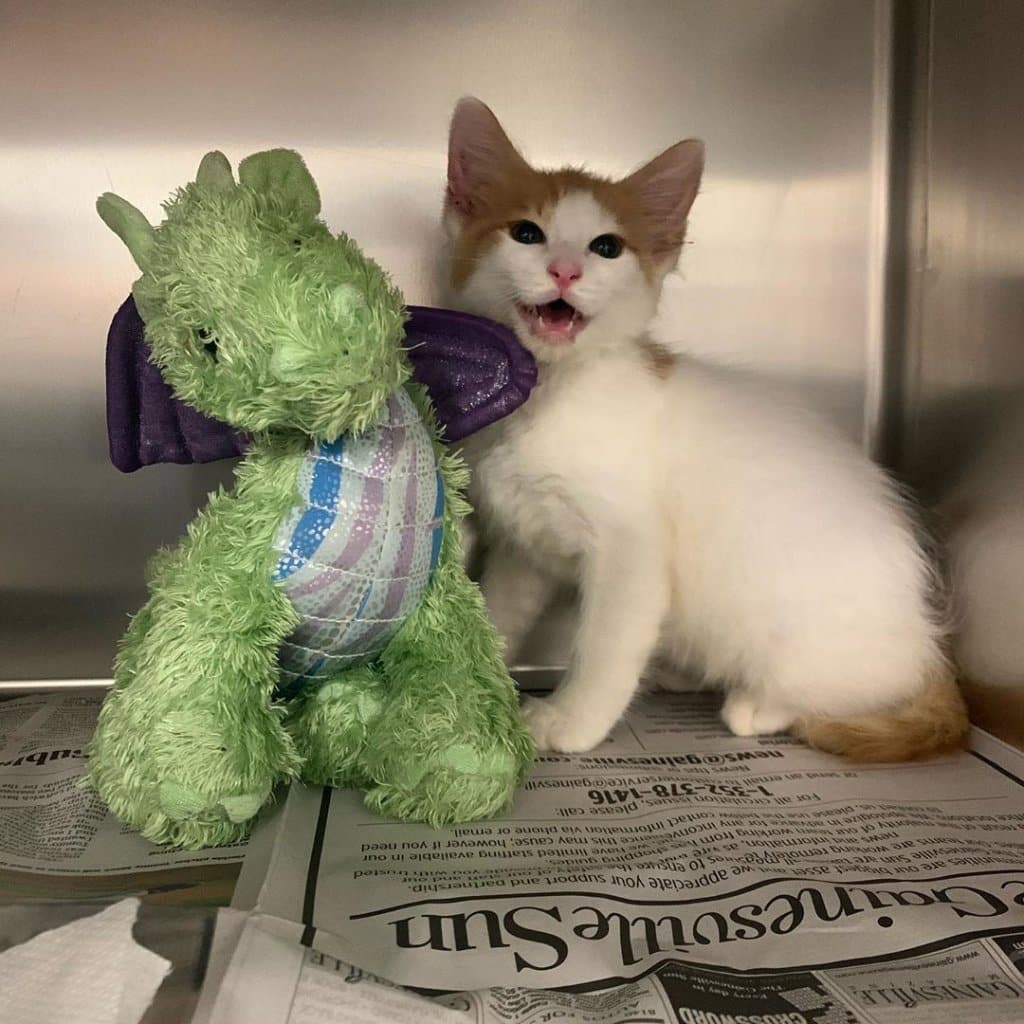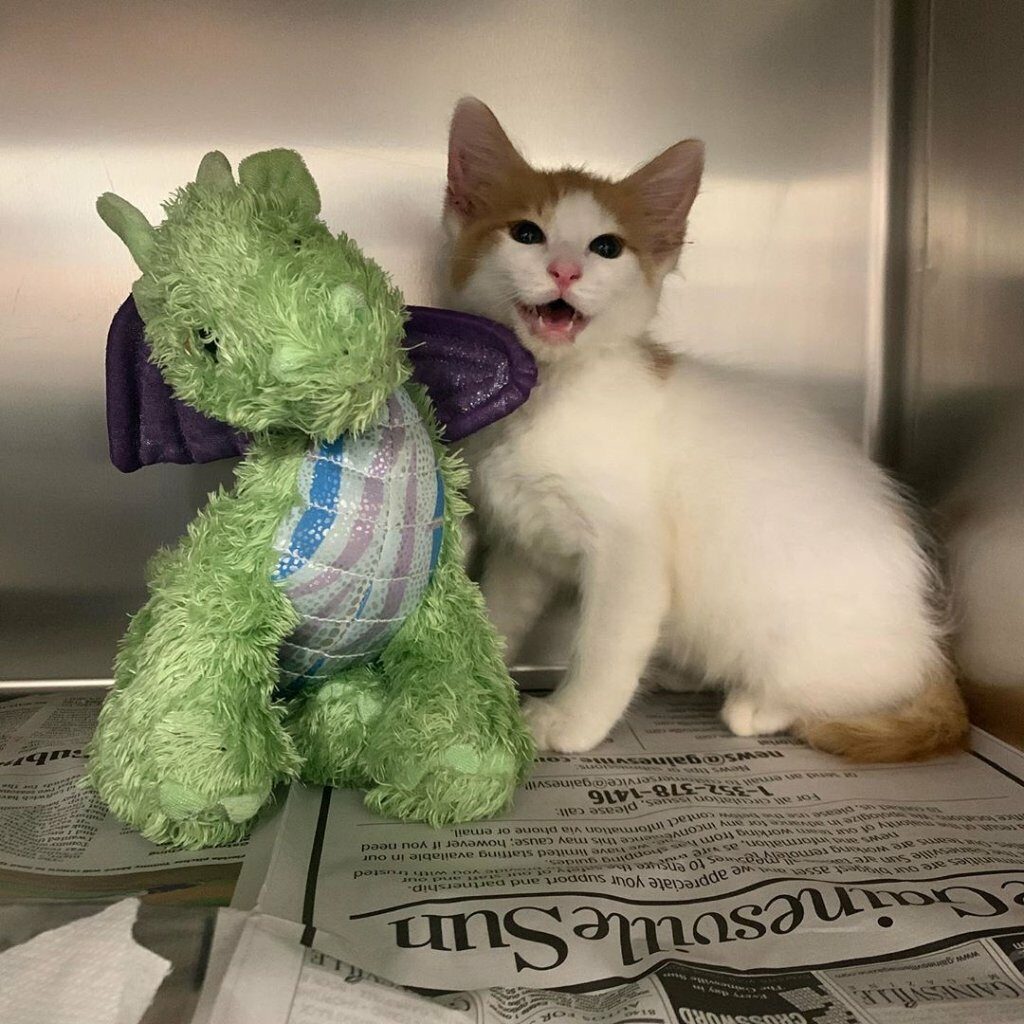 Smart added, "My daughter Violet spent some time choosing the ideal friend for him to sleep with and she settled on Dragon. He drags Dragon around the home all the time and sleeps with him every night."
Ponyo's owners chose to bring his dragon along with him when it was time for him to get neutered since they expected that he would be a little nervous about seeing the vet.
Must see: A woman sneaks a cat into her classes since it didn't want to be alone
Ponyo went to Operation Catnip, a spay-neuter organisation that focuses largely on stray and feral cats in the neighbourhood, to get neutered. As soon as the little kitten appeared, hiding behind his favourite toy dragon, everyone in the room fell in love with him. Ponyo was really worried when he arrived at the clinic, says Melissa Jenkins of Operation Catnip.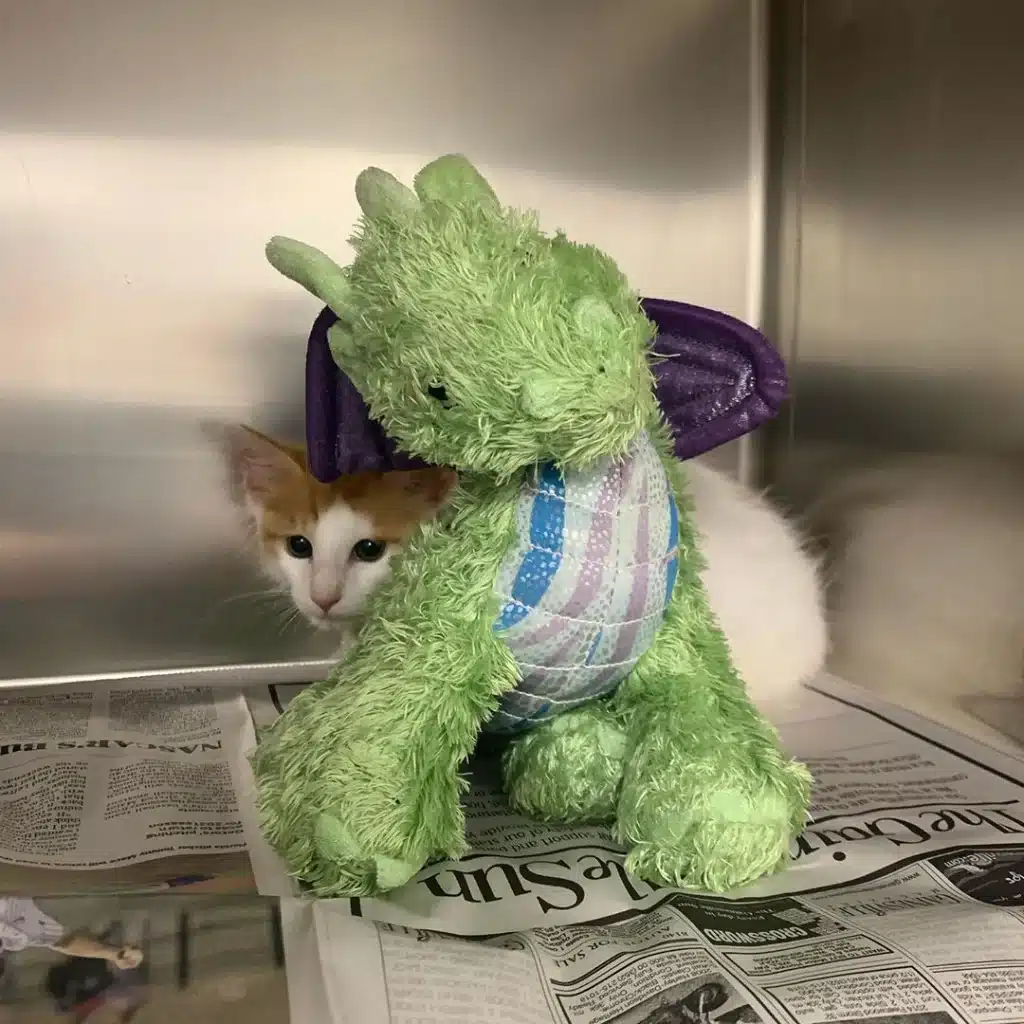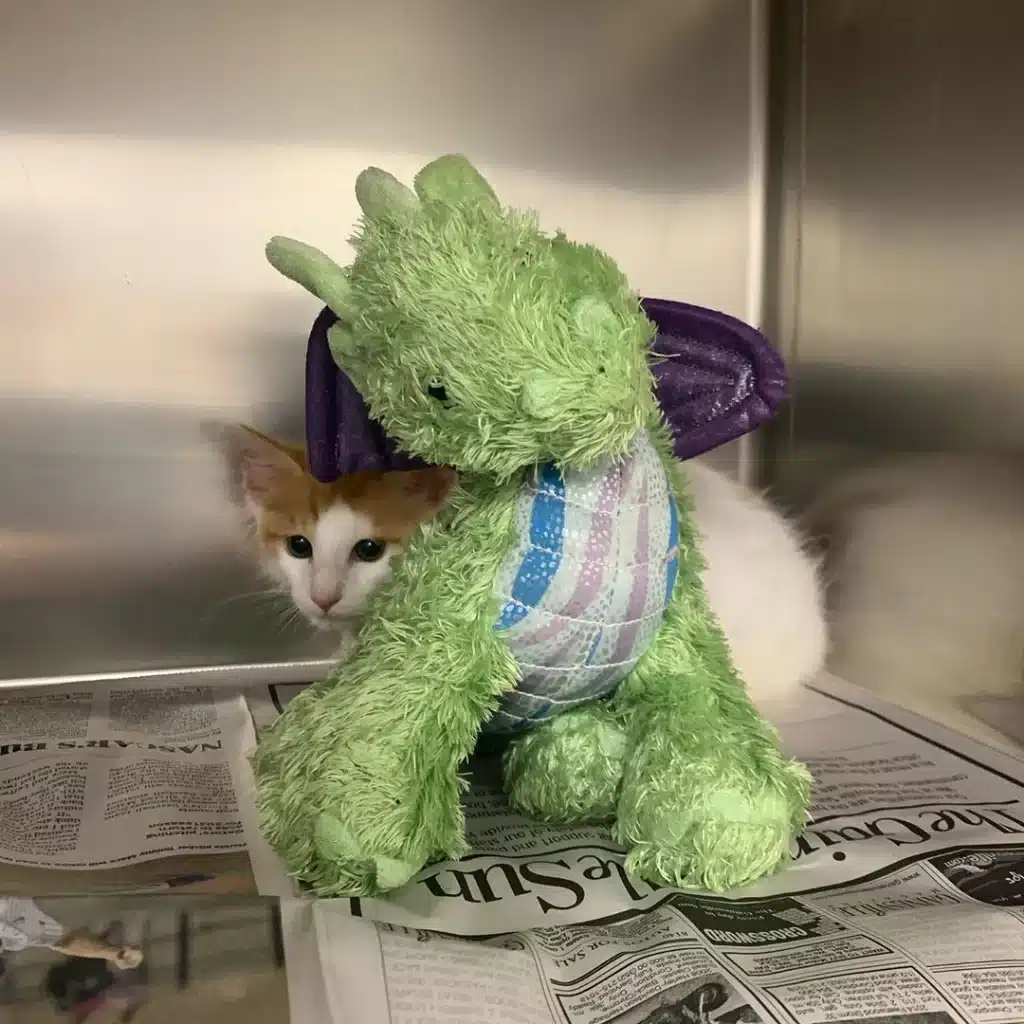 The adorable dragon that he was carrying was placed in the kennel with him when we all noticed it. Ponyo initially hid behind the dragon and seemed quite ease there.
See: Woman is shocked to find a red fox sleeping on her cat's bed, the fox won't leave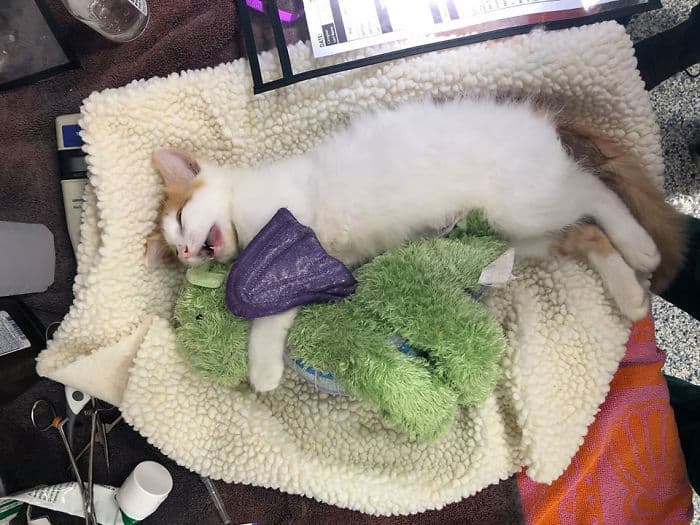 Ponyo's toy dragon was at his side the entire time since everyone could see that it helped him feel a little safer while he was in a strange area. Jenkins added, "We had fun providing the dragon with the same services as Ponyo because we felt it would be incredibly cool to send the dragon on the same journey through the clinic as Ponyo."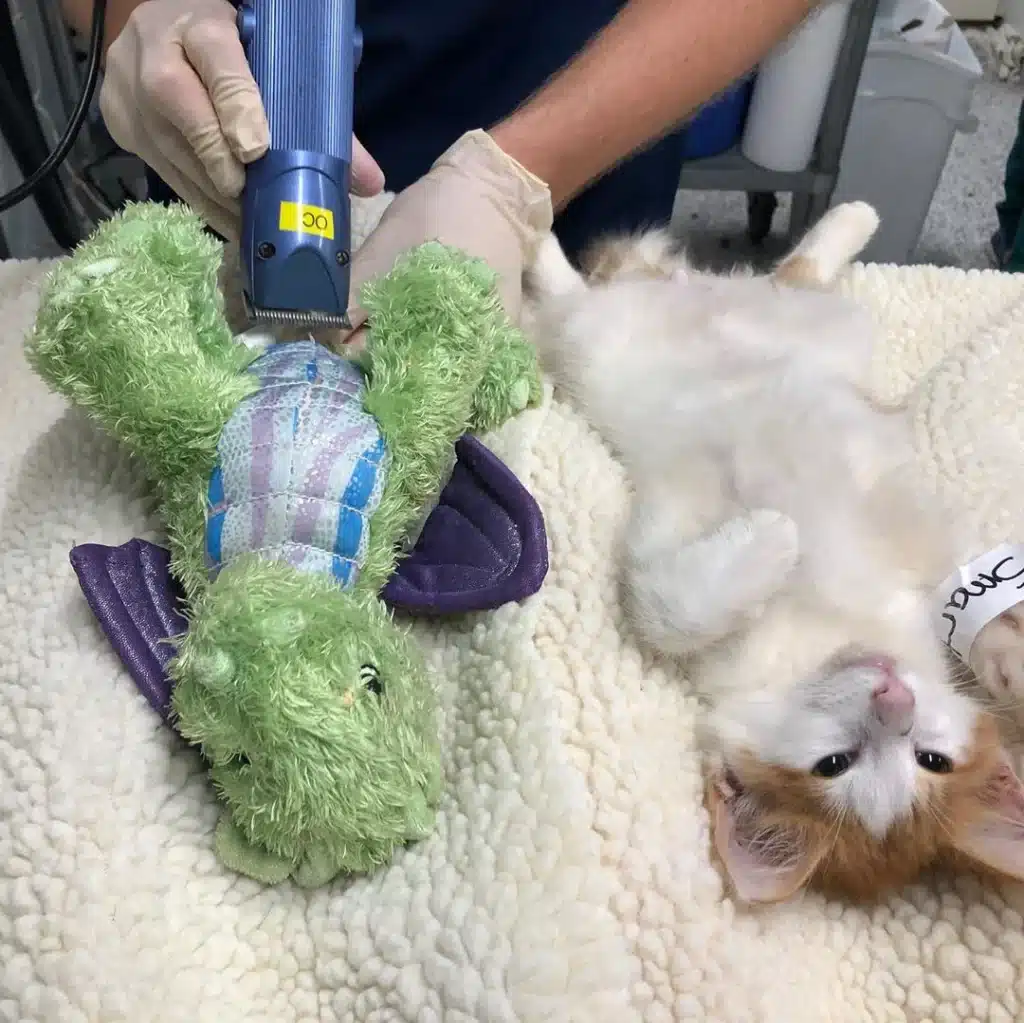 Ponyo's loved dragon stood at his side throughout the entire process, and when he first awakened from surgery, it was the dragon that had made him feel better.
Must check: An exhausted nurse on his break is comforted by a stray cat
"We made sure his dragon was around to offer him some comfort as Ponyo was waking up from anaesthesia, he meowed and was naturally confused," Jenkins added.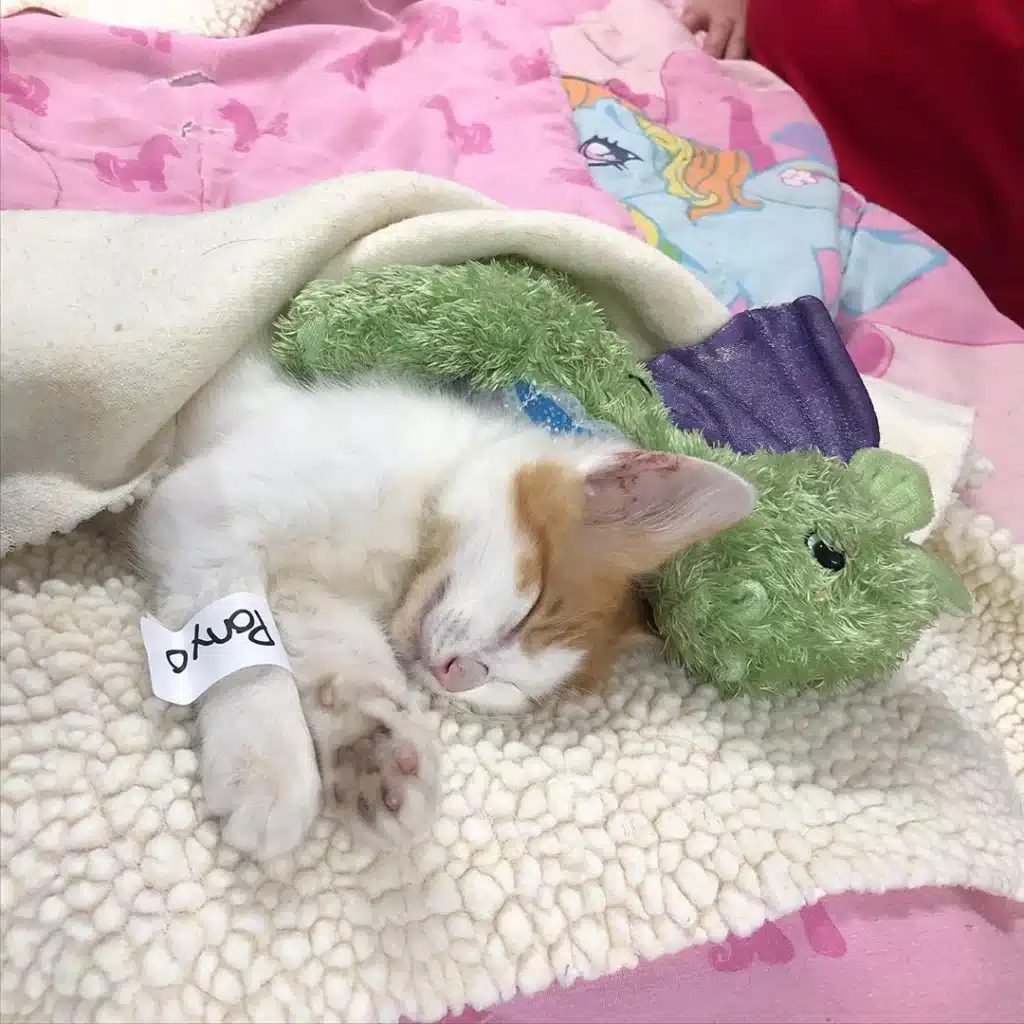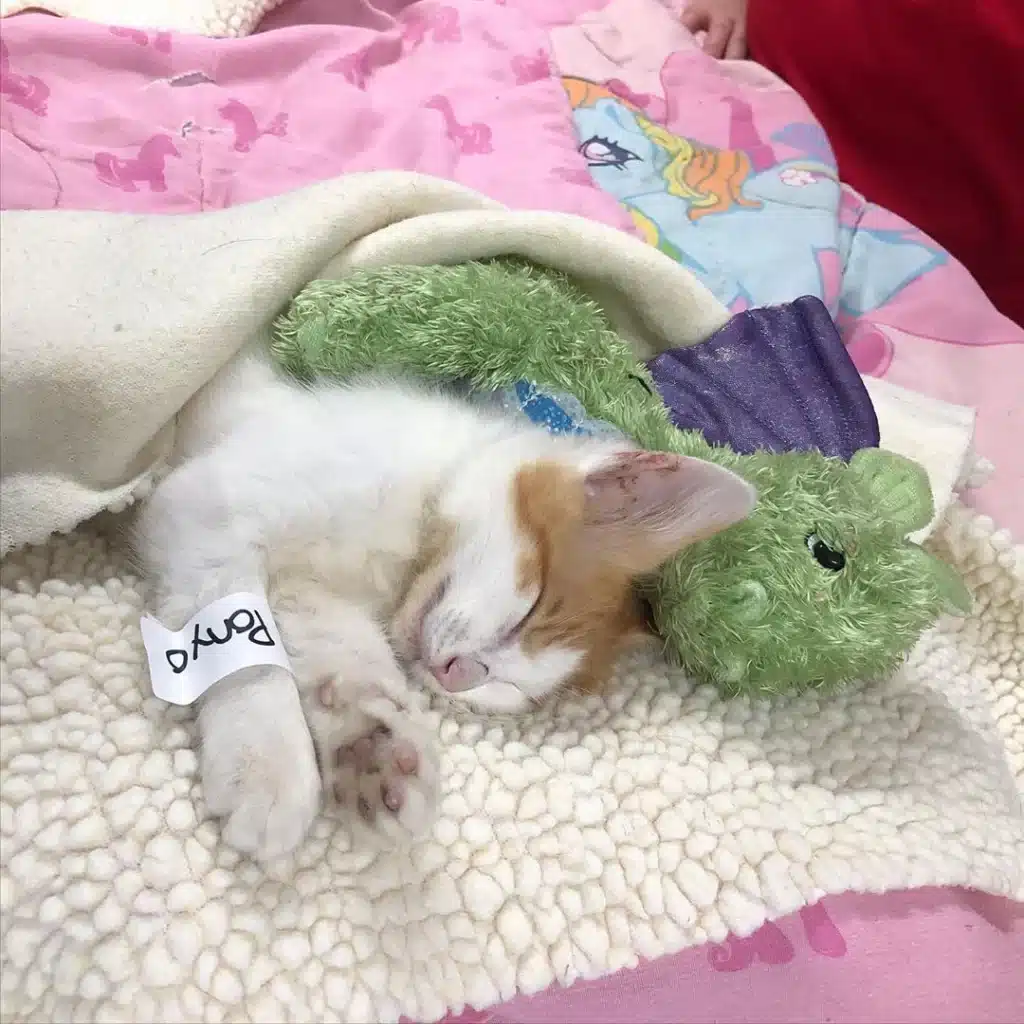 Ponyo was reasonably concerned when he first arrived at the vet as he had experienced so many new things in such a short amount of time. Ponyo was able to remain brave and calm with the aid of his dragon, and there is no question that the two will continue to be the closest of friends for a very long time.
Also see: A stray cat enters a patrol car and begs for cuddles from the officer