A woman sneaks a cat into her classes since it didn't want to be alone
Last Two years has been a complete mess for all of us. Thank you to the little bundles of joy who brighten our days. We're not talking about babies here, but rather about our loving pets. You don't want to leave them alone at home. Unfortunately, you cannot accompany them everywhere they travel.
They lighten our lives and never let a dull moment affect us when they're by our side. If you're sad because you can't take your pet with you when you go somewhere, the story we're sharing with you today might give you some hope.
Ba Dun is a sweet one-year-old Munchkin cat from China.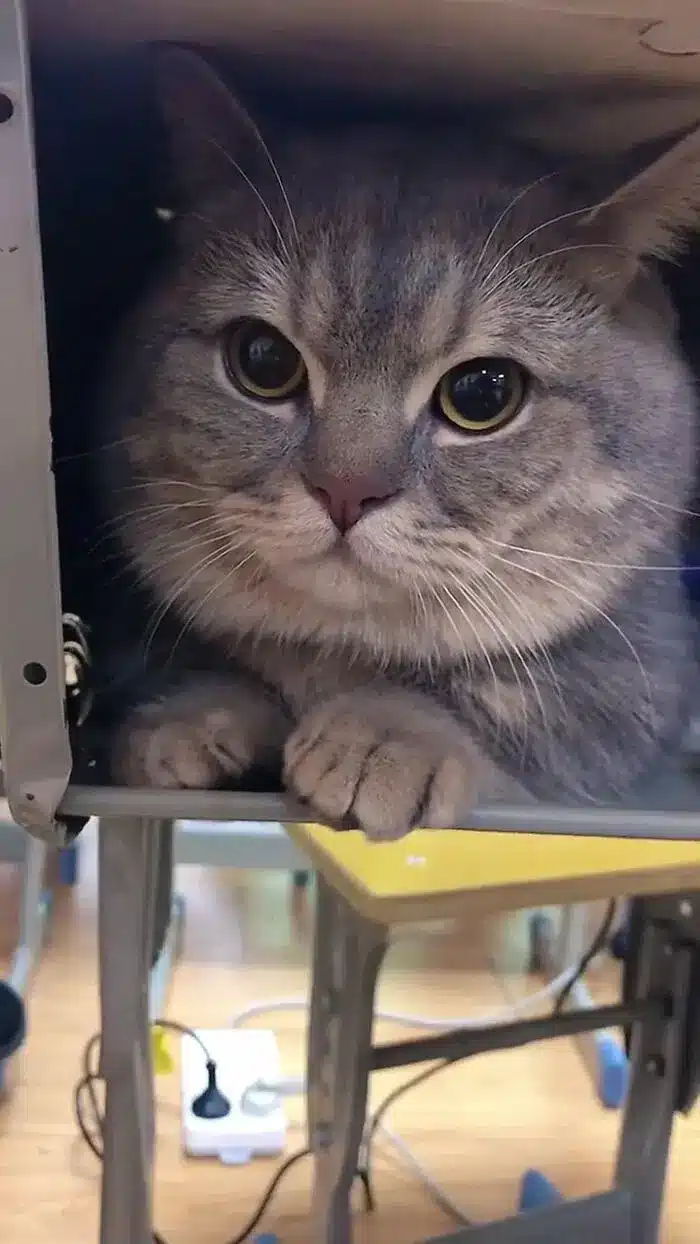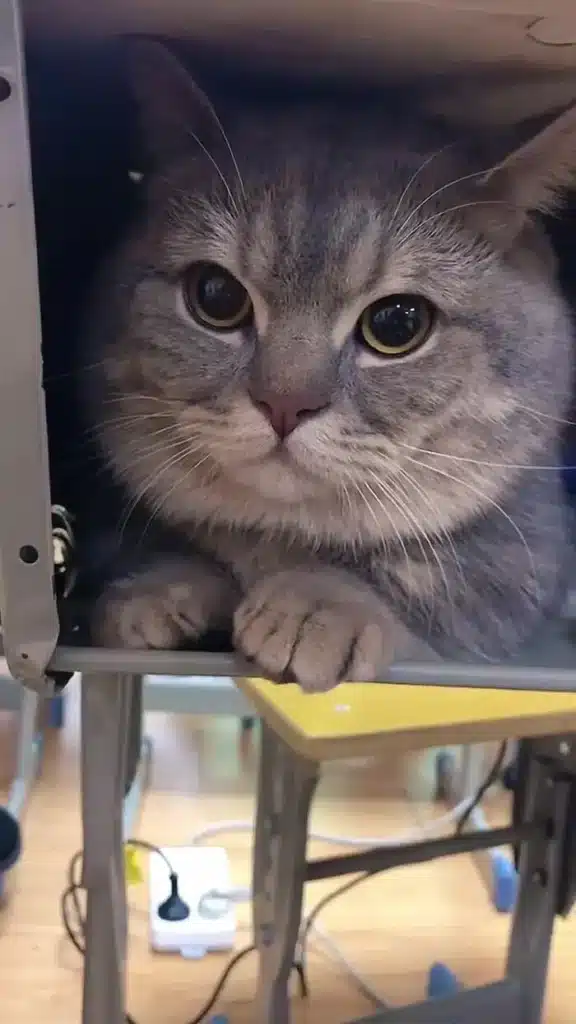 A video of this camly seated fur ball lying on a school desk recently became viral on Douyin. Ms. Wen, the owner of the cat had to take this one-year-old cat to his classroom as he didn't allow him to leave house without him.
Must see: Family find a taped-up box containing an abandoned cat
His owner recently secretly carried him to a university class after refusing to allow her leave the house without him.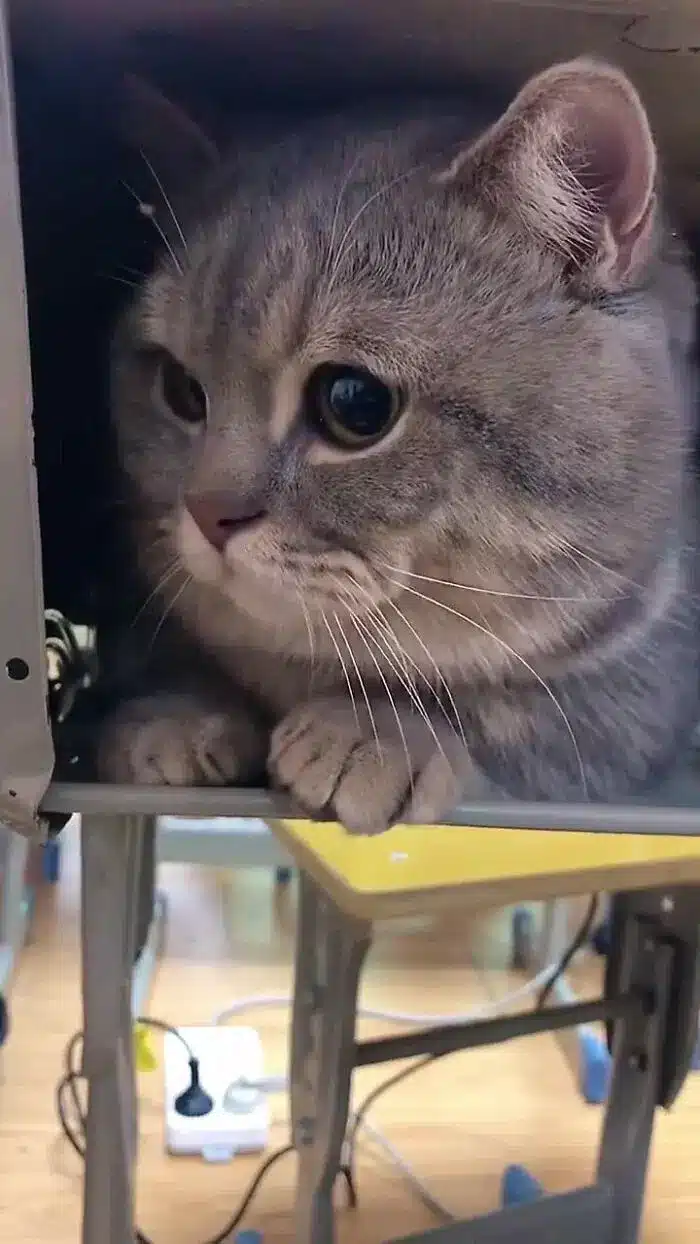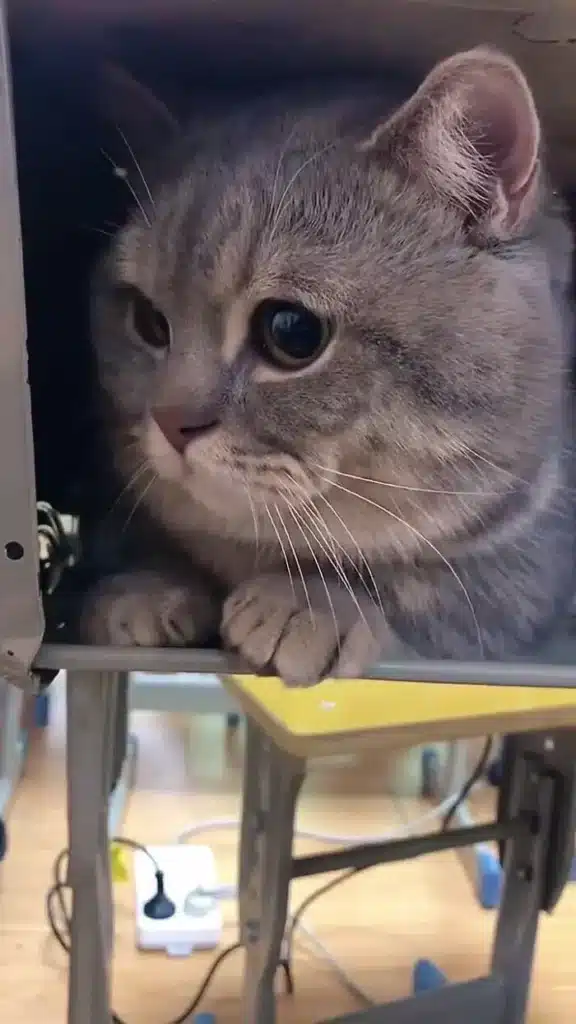 "Ba Dun kept cuddling up to my leg and seemed so unhappy because he wanted me to stay with him," according to Ba Dun's owner. "However, I was late for my class. I couldn't stand letting him down, so I brought him to class with me."
Check now: When a cat with lost kittens meets an abandoned kitten she cries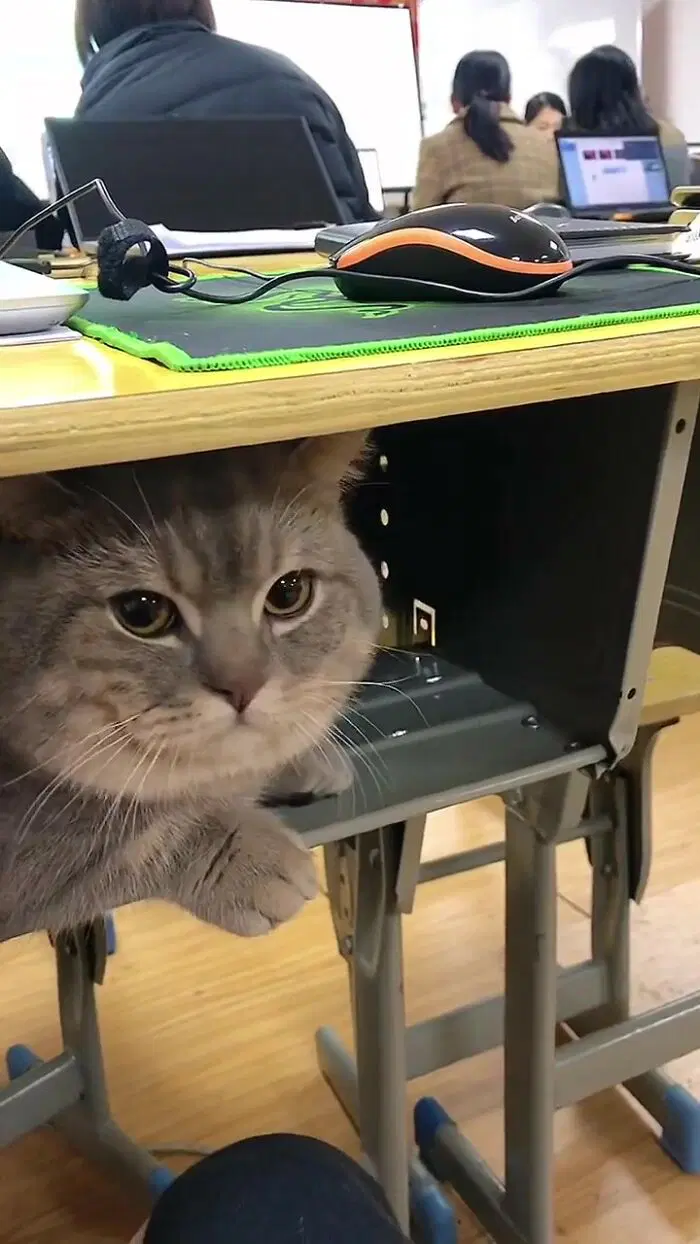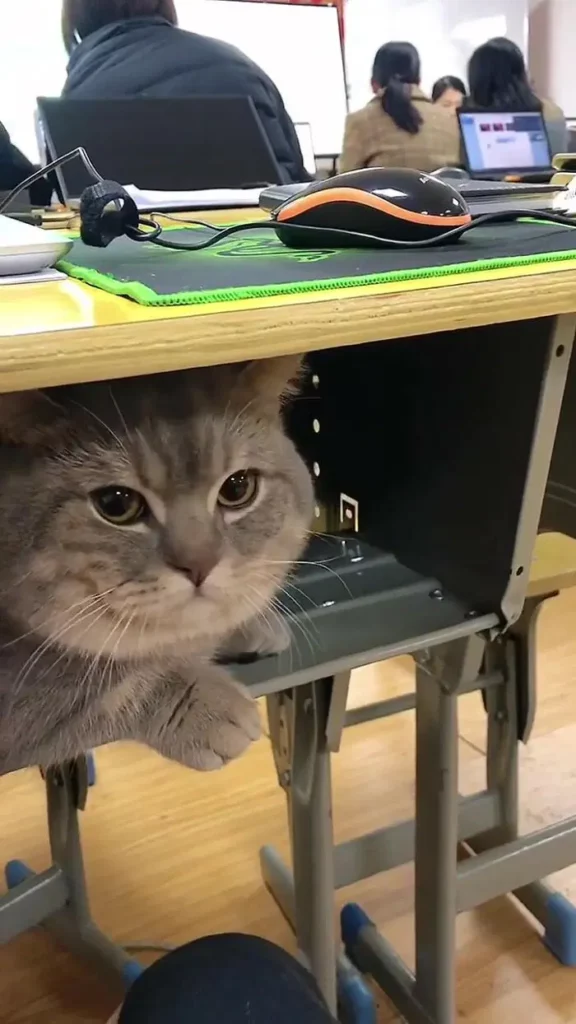 You're wondering if the cat's name is Ba Dun, which roughly translates to "eight dinners." "He could easily eat eight meals a day if I allowed him," the owner told Hiptoro as he explained the history of the dish.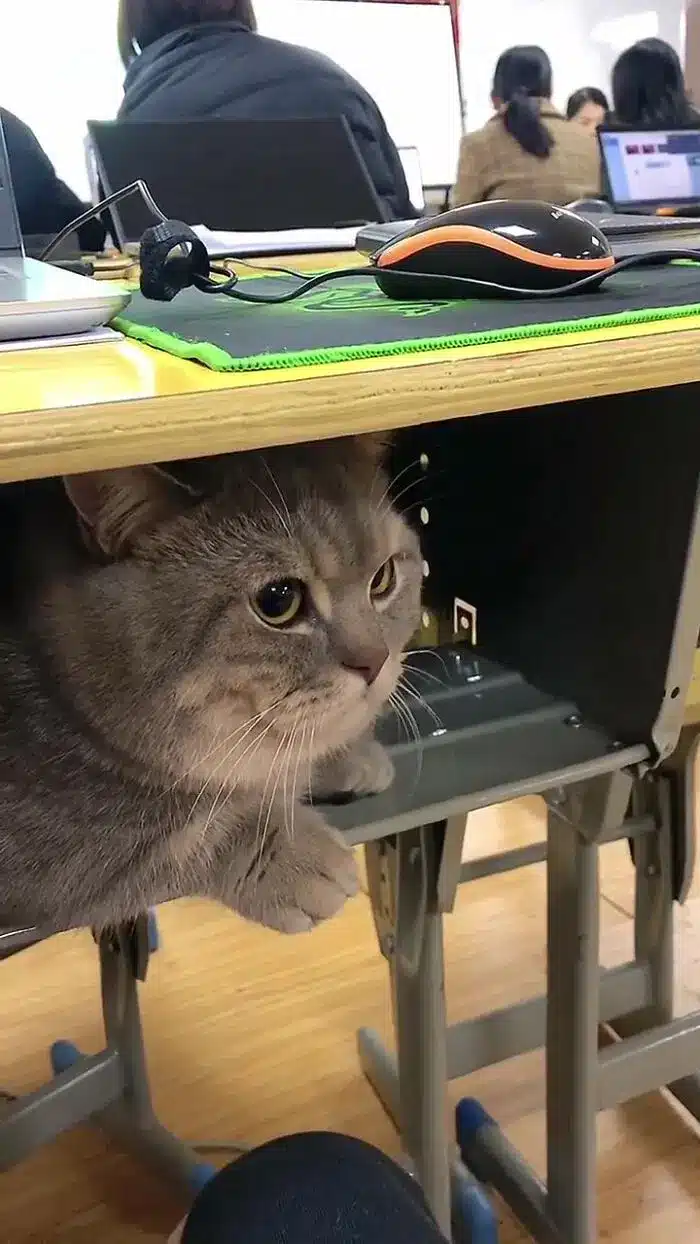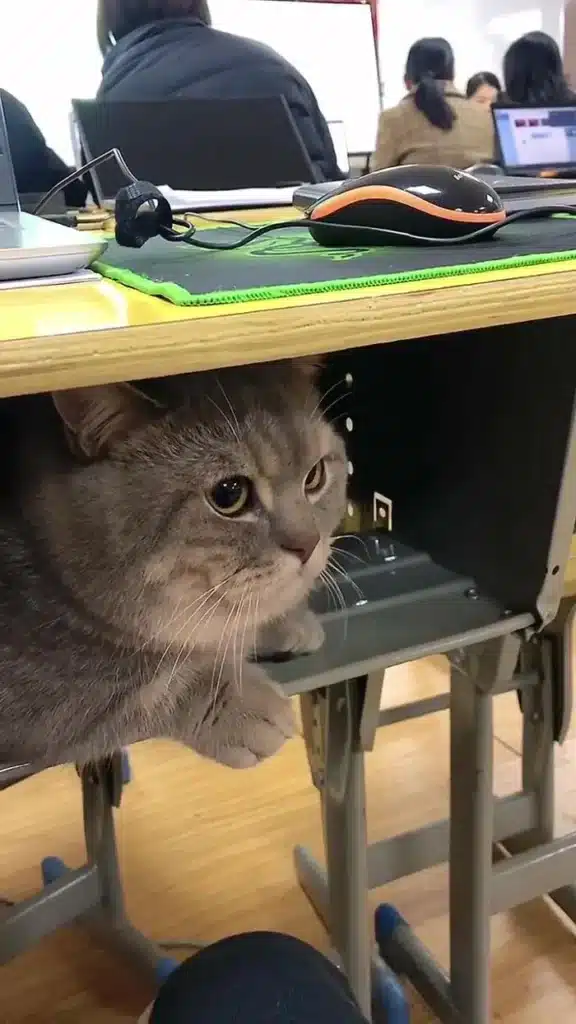 Also see: A woman married her cat to avoid her landlord from getting rid of it