A stray cat enters the zoo and befriends a lynx
A stray calico broke into the neighborhood zoo in St. Petersburg in 2007. Calico noticed a lynx pacing in a cage and wasn't sure where to go first. Without hesitation, the stray cat approached the enclosure, possibly trying to get some scraps. Given that the lynx is a wild cat, it is understandable for some people to assume that this tale had a negative conclusion. But as soon as the cat walked in, the lynx greeted it and began licking it!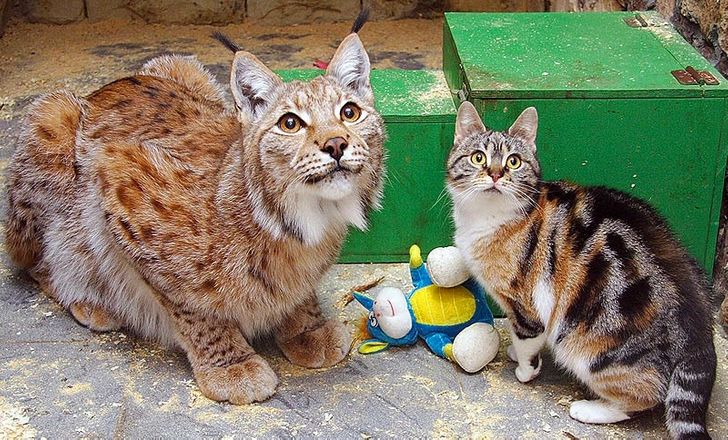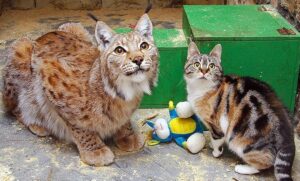 The sight of the lynx hanging out with a stray surprised the officials. The cat raced back into the enclosure as they were removing the calico. It's clear that the two creatures connected right away and developed an uncommon bond.
See now: After being adopted, a shelter cat transforms from the "saddest" to the "happiest" cat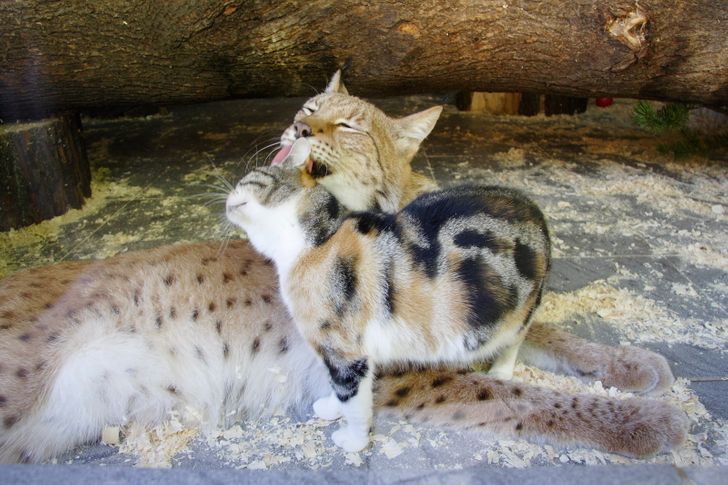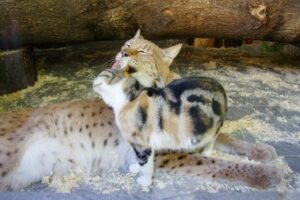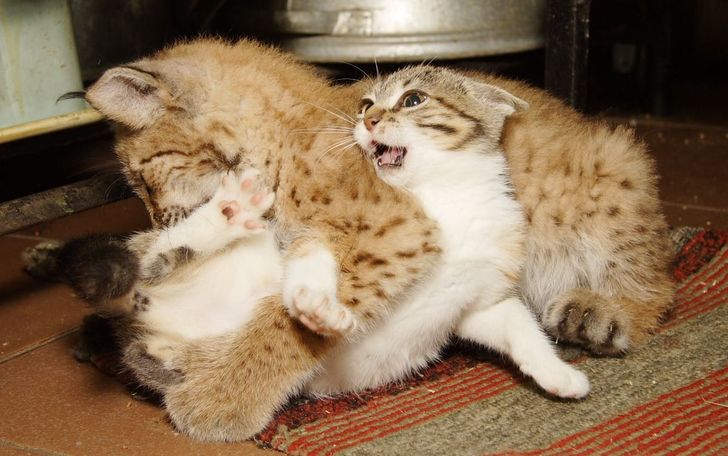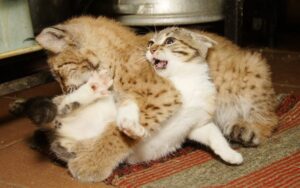 The zoo staff then made the decision to allow the cat to remain. They gave her the name Dusya, and during the ensuing years, the two of them grew close. The zoo frequently released films showing the cats interacting, which attracted thousands of visitors.
Must see: Rescue Cat Becomes A "Vampire" as It Ages
The zoo released this incredible video of Linda and Dusya grooming one another in 2014. It's actually one of the prettiest things we've ever seen. Naturally, the video quickly became popular online; it was clear that many were moved by this odd bond.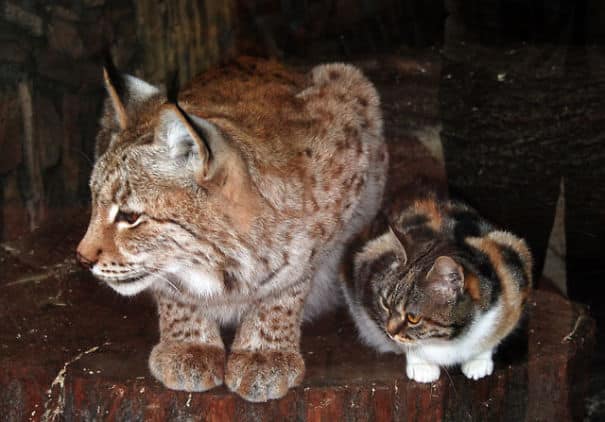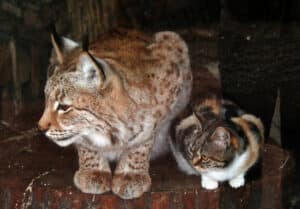 Also see: Introducing Thor, the most stunning Bengal cat to ever live