After being adopted, a shelter cat transforms from the "saddest" to the "happiest" cat
Meet Mister Bruce Willis, the saddest homeless cat who, after being adopted, has fully changed into a happy cat. The orange tabby Shelter cat spent six years roaming the streets alone and unloved until finding his forever home with his devoted owner, Sandra.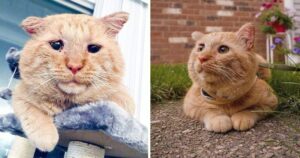 He was saved by the Animal Humane Society in Minnesota, United States, when he was 6 years old. He was taken care of by the animal shelter, which also assisted in his adoption. In an effort to find Bruce a forever home, they posted Bruce's tale on social media.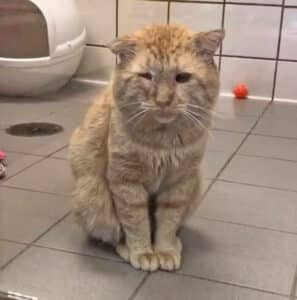 Happily, after a month, Sandra, a cat lover, acquired Bruce after falling in love with him after reading his heartfelt essay. She realized then that she couldn't help but be drawn to the dejected cat.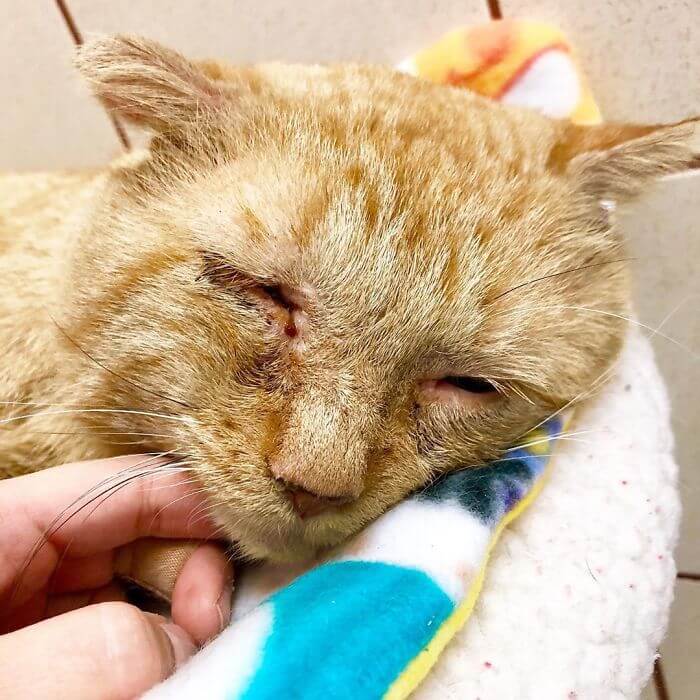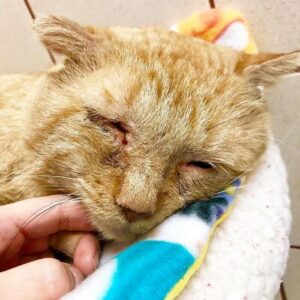 "I first came across Mr. Willis in an article that the Minnesota-based Animal Humane Society published in August of last year. His eyes had a certain quality that just spoke to me. He had such a dejected appearance. I was aware that there was nothing I could do about it because neither I nor my lease permitted pets, and I had no intention of getting a cat. I still had to go see him, though. In person, he appeared much more dejected, and I had to leave after only a few minutes because it was so upsetting. I kept going back to him for some reason. He has FIV, which isn't a major concern, but he was at an animal shelter with many other animals, so it is. His upper respiratory illness manifested. For a while, he was really ill. He was kept there, week after week, despite my hopes that someone would take him in," Sandra informed Bored Panda.
Also see: 10+ Kittens That Are Simply Purrfect And deserve the title "Kitten Of The Year"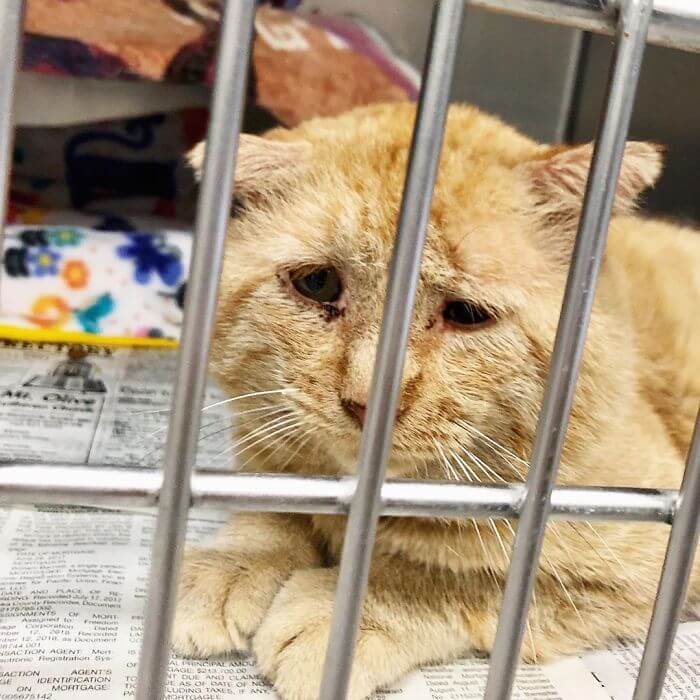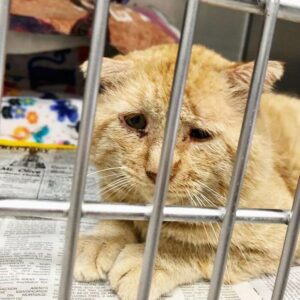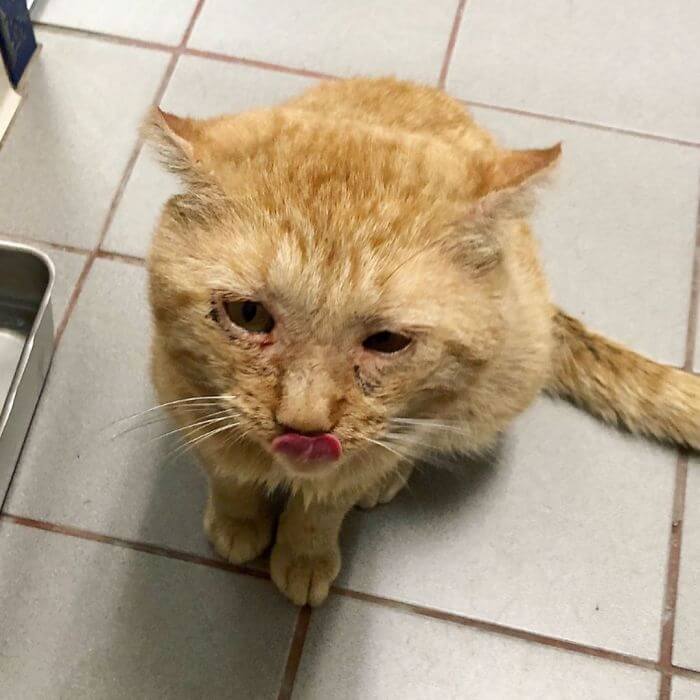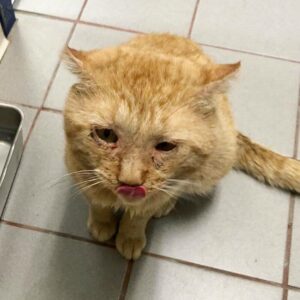 She persuaded her landlord to waive the no-pet rule for the apartment. Sandra was finally able to take the cat home after the landlord gave her the go-ahead. Bruce arrived at Sandra's house and began a new existence as a devoted pet. "At some point, I made the decision to approach my landlord for permission to have him, and I was genuinely shocked when I was given a break. He arrived at my house the next day. In just a few hours, he transformed from being the saddest cat I've ever seen to the happiest. He kept me company all night long while purring.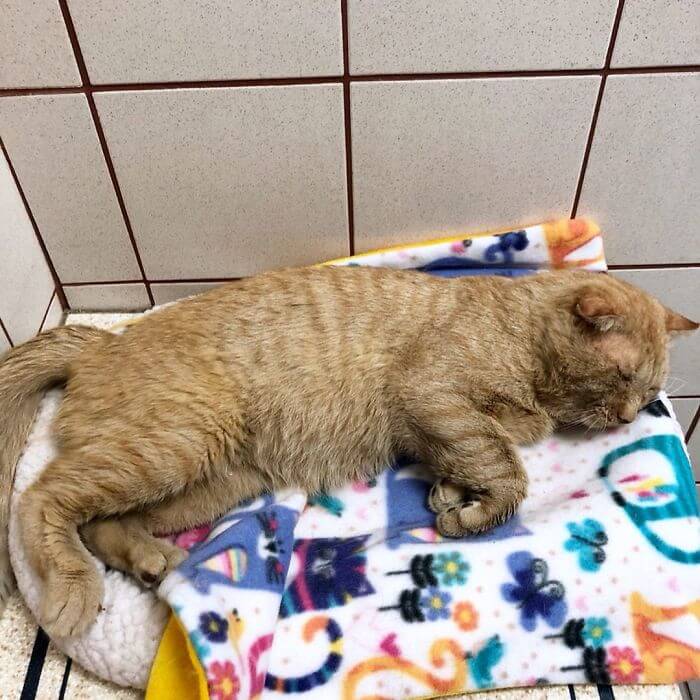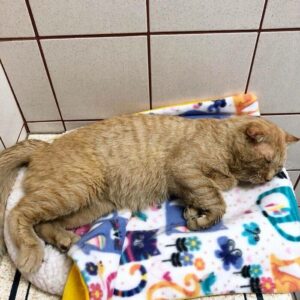 Bruce had serious health problems as a result of spending years living on the streets, including feline immunodeficiency virus (FIV) positivity, immune system disorders, scars from fights with other cats, a healed eye injury, broken teeth, and scars from battles with other cats.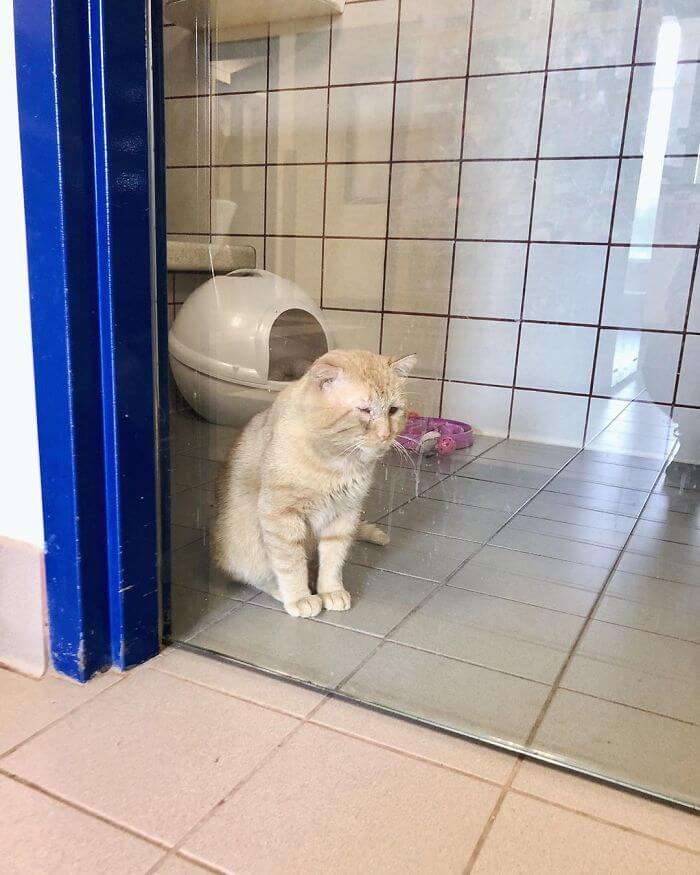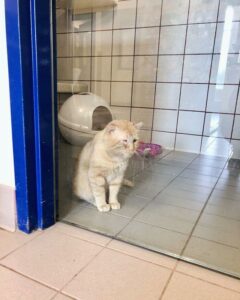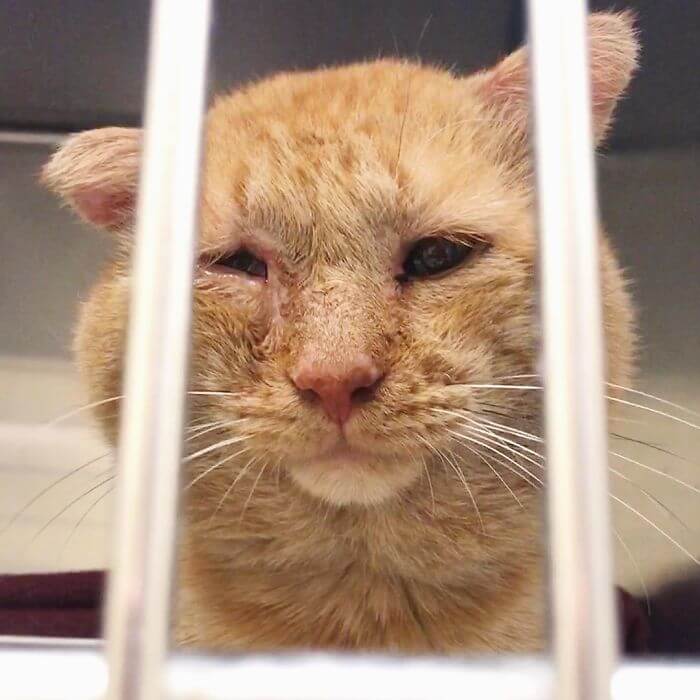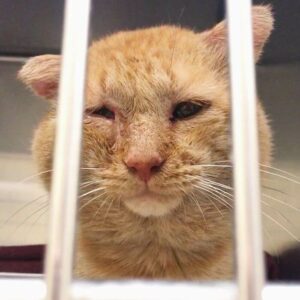 "Mr. Willis has the FIV virus. It isn't as frightening as it sounds; it stands for feline immunodeficiency virus. He basically has a lower immune system than "regular" cats, according to this. He had a cold, an ear infection, and an eye infection when I initially acquired him from the shelter. Because he had FIV, it was a little more difficult for him to fight it off, but he eventually succeeded, and right now I can't even tell he has a sickness. Just making sure I'm doing everything in my power to keep him content and healthy.
Must see: An emergency worker saved an abandoned cat from a busy street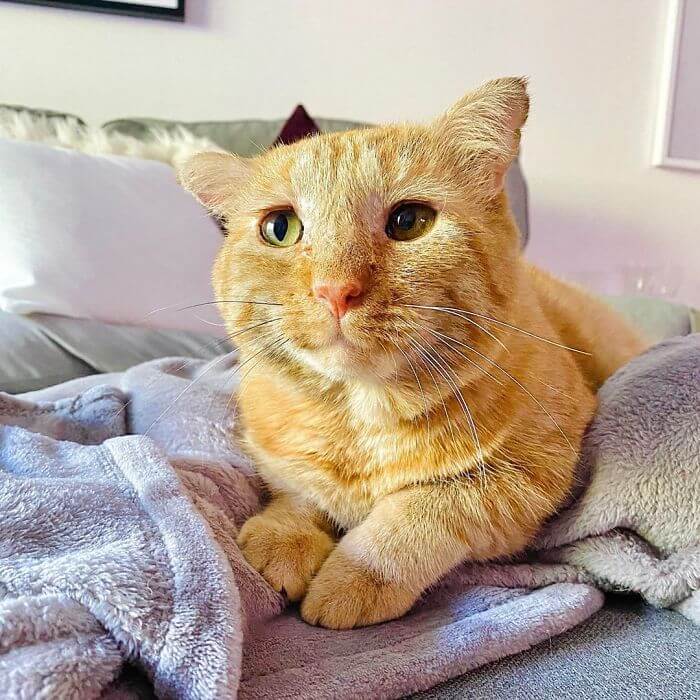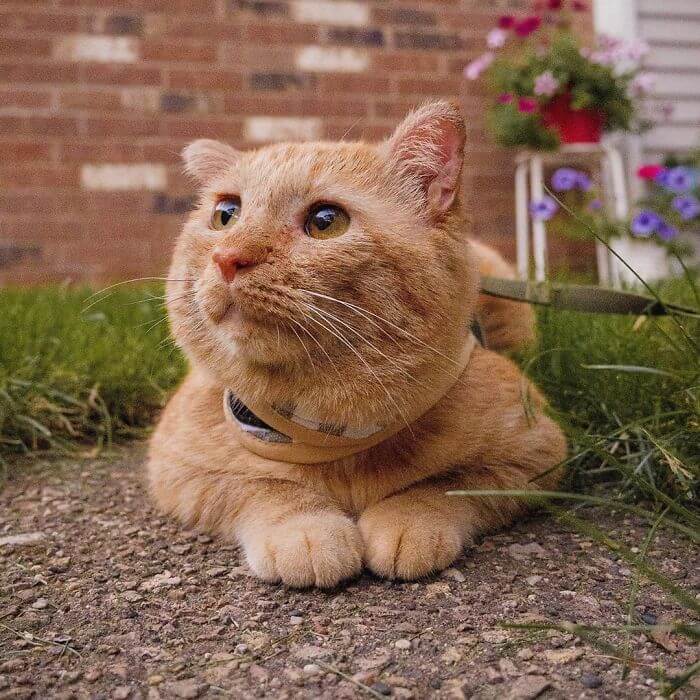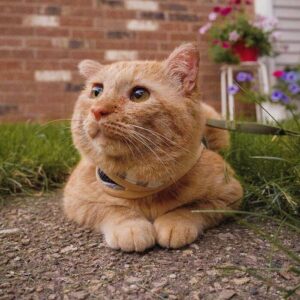 Despite his sad looks and unfortunate fate, he was "the sweetest and the most affectionate boy. As Bruce slowly adapts to the new place, he becomes more active. It's been a year since Mister Willis found love from his new owner, and he's transformed unrecognizably. Sandra shared Bruce's photos on social media, where they have touched millions of hearts. And of course, everyone is glad to see his transformation.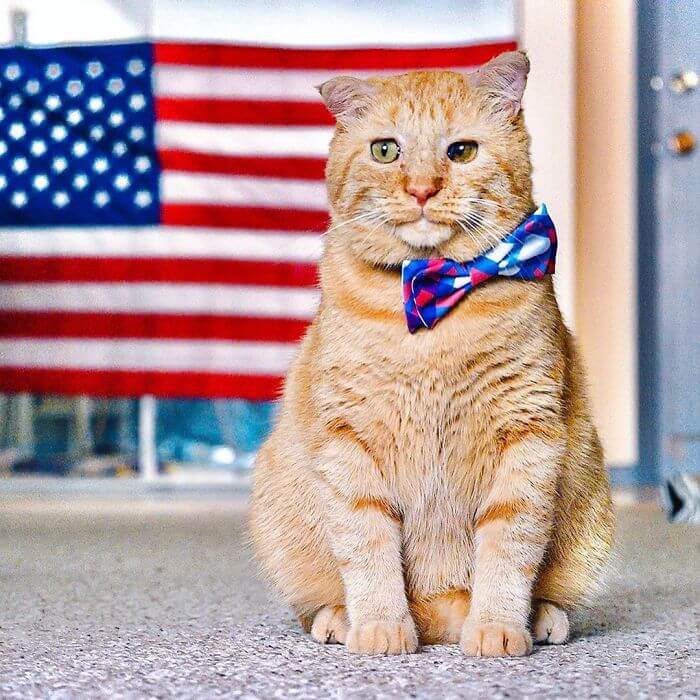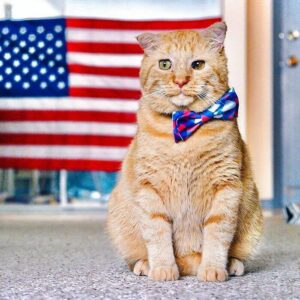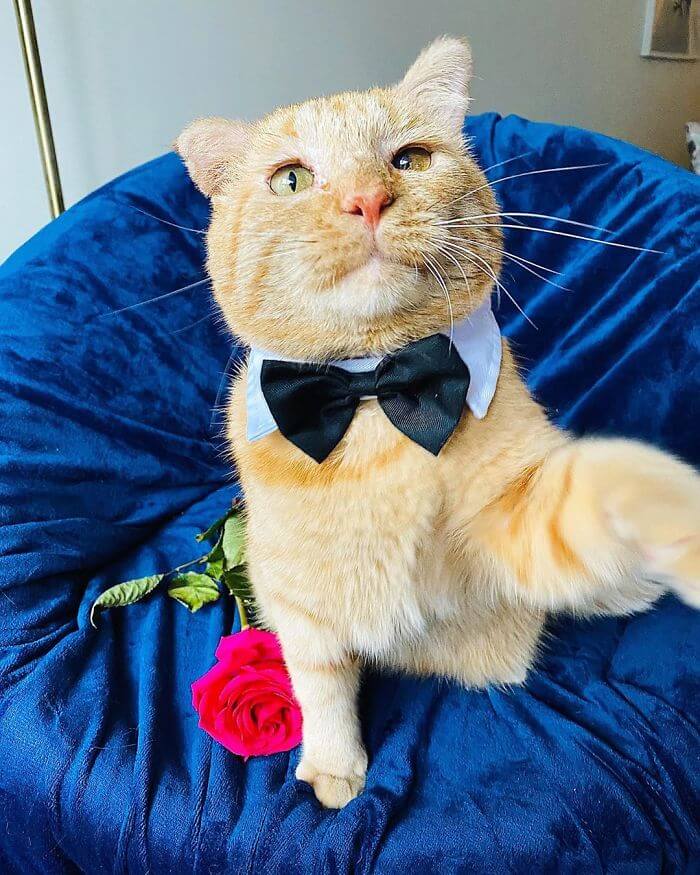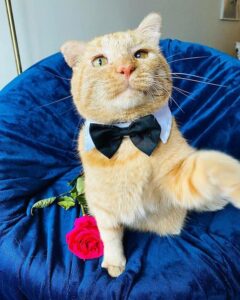 "It's been a year since I adopted him and he is now the happiest cat I know," she wrote in the post.
We've had our ups and downs since I've had him for a year. He was very ill for a while, and we frequently had to take him to the veterinarian. Fortunately, he was able to overcome all of the infections, and he is now a content and healthy cat.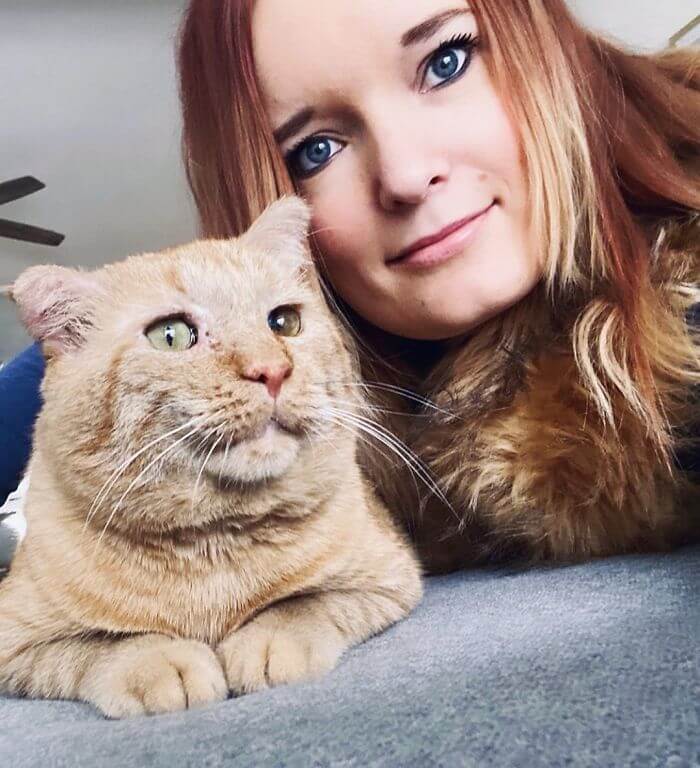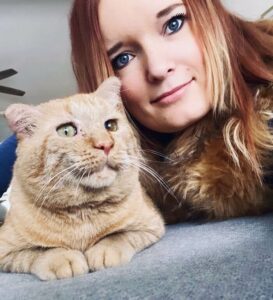 Credit: mrwillisthecat
See now: A tourist finds a kitten in the hotel trash and realizes that she needs help