After Leaving Their Cat Behind Due To A Wildfire, They Found A MIRACLE!
The horrible disasters that happen in life frequently are out of our control. The best we can hope for is to learn how to deal with them. Natural disasters are among the most significant risks that have an impact on entire communities. Currently, California is experiencing wildfires that are quickly destroying countless homes.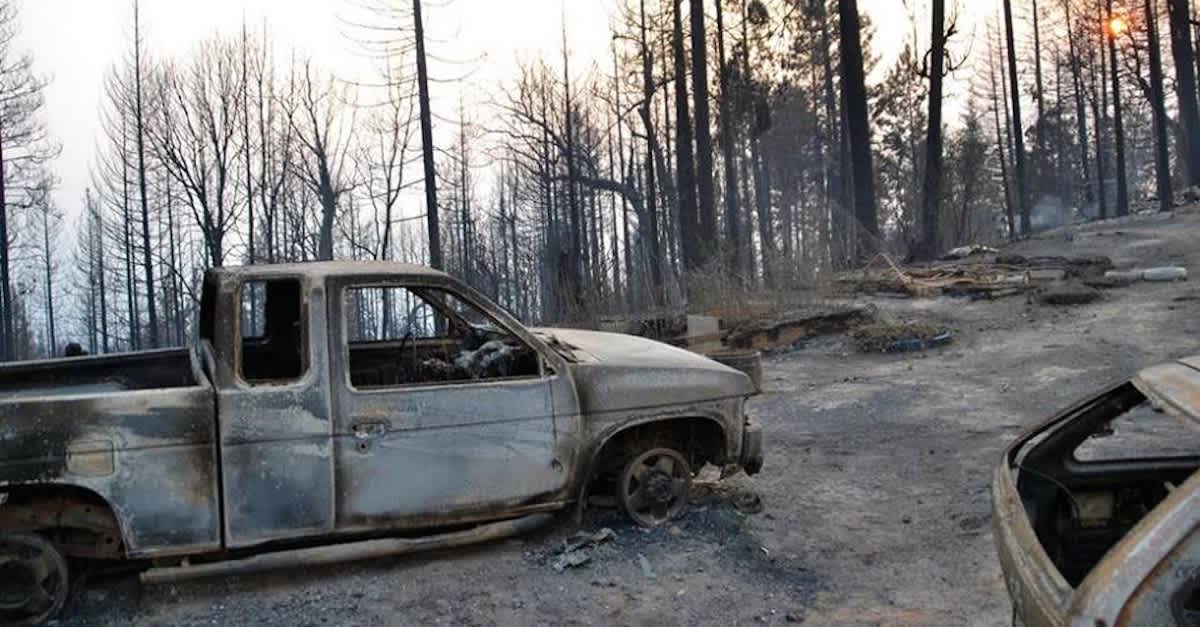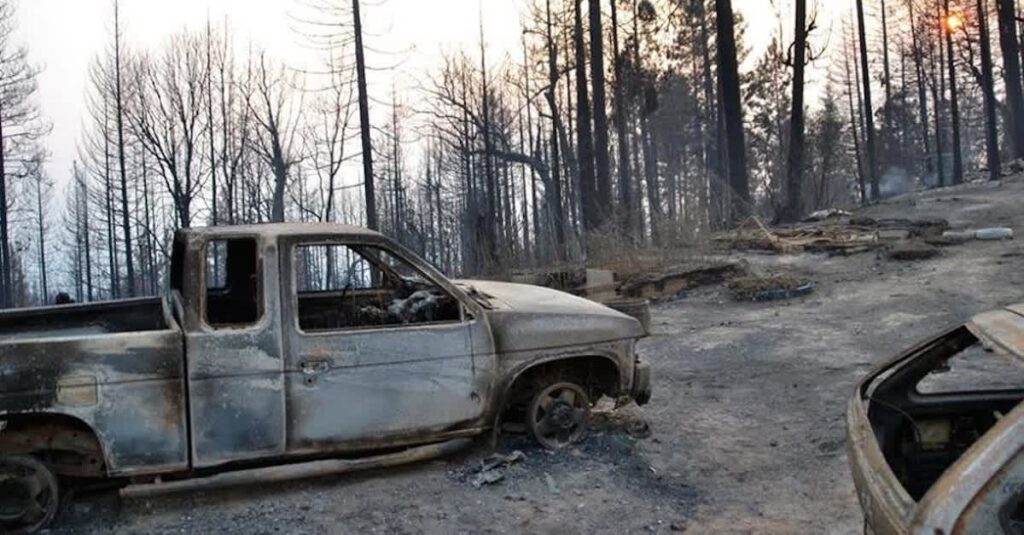 A fascinating story was recently shared on the Shasta-Trinity National Forest staff's Facebook page. A violent wildfire managed to tear through the property late one night, forcing a couple to flee their rural residence in the Northern California town of Hayfork. They were forced to leave their pet behind as they hurriedly packed the car and left the building. After the fire was put out, they went back to the area and saw that their house had been destroyed.
What they didn't expect, however, was to find something that would bring them joy…
This summer, flames have been particularly prone to burning throughout Northern California. These flames have took the lives of Jeff and Debi Brusatori, who live in Trinity County's remote community of Hayfork. They appeared to have lost everything in the fire, including—most horrifyingly—their beloved pet. Their house was completely destroyed in the recent Fork Complex fire, along with all of their belongings. Their 3-year-old calico tabby, Ruthie Rosemary, had become frightened and leapt out of the car during the evacuation. The couple spent time looking for their loved pet but ultimately had to leave.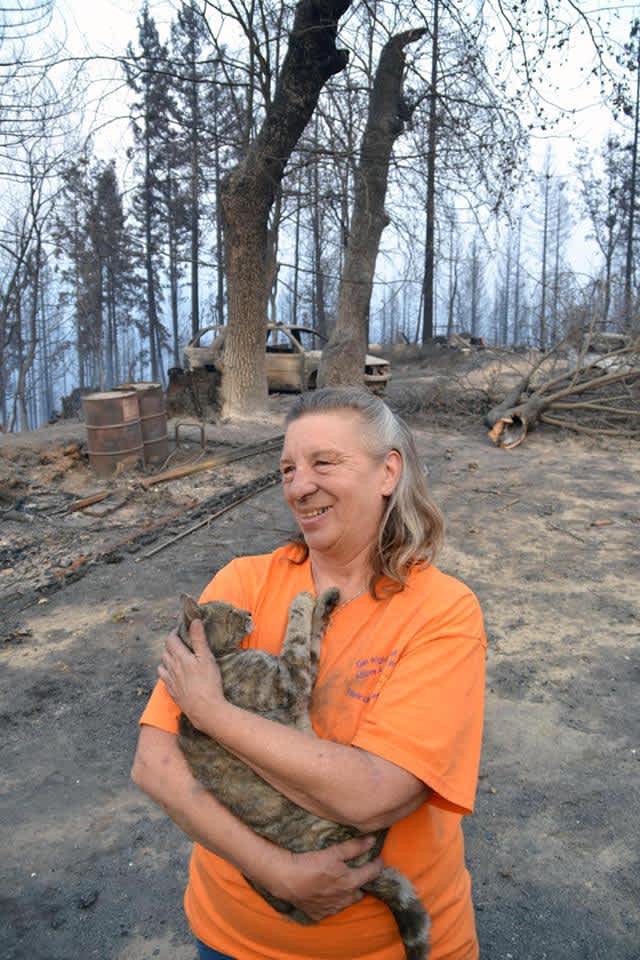 However, five days later, when the couple went back to the location of their house, they found something completely unbelievable. From underneath a truck that was horribly burned, they heard a recognized mew. To their amazement and joy, Ruthie Rosemary was discovered when they peered underneath. Where the cat hid during the fire is a mystery to everyone. Officials from the Shasta-Trinity National Forest stated that the flames were so strong that the metal on cars was totally burned off.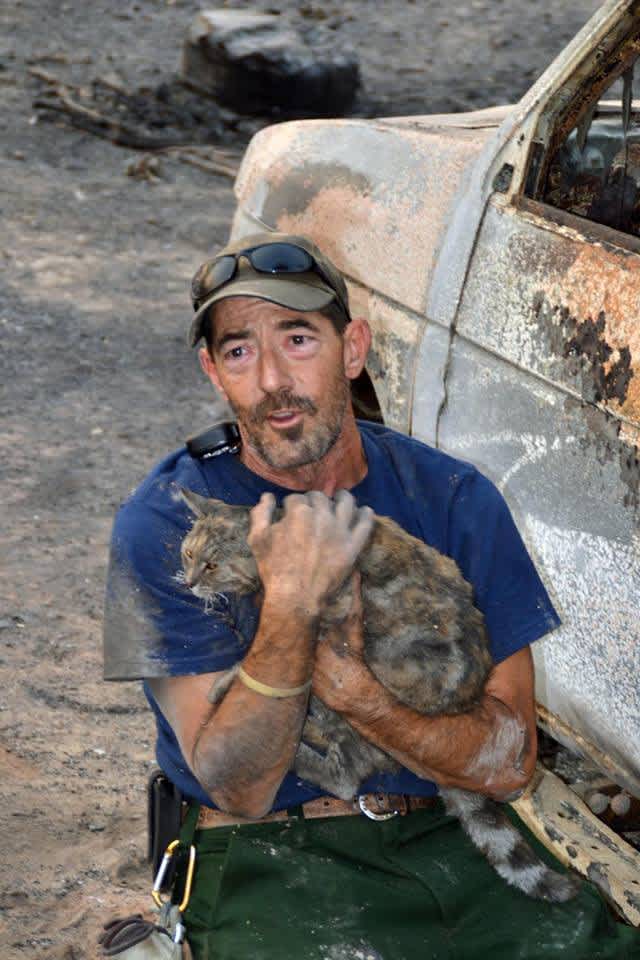 Ruthie Rosemary's body was uninjured, save for singed eyebrows and whiskers. Many people were forced to leave their houses by the 22,312-acre wildfire. Jeff, a volunteer firefighter, has been helping others in saving their homes even though that his own home was destroyed by the fierce flames. Lightning set off the fire that destroyed the Brusatori family's home, which began at at 10:30 p.m. According to reports, more than 900 lightning strikes happened in northern California on that day. The Fork Complex fire is made up of more than 40 different fires. Only 19% of the fires have been put out so far. The fact that Ruthie Rosemary survived the fire and was unharmed is truly a miracle.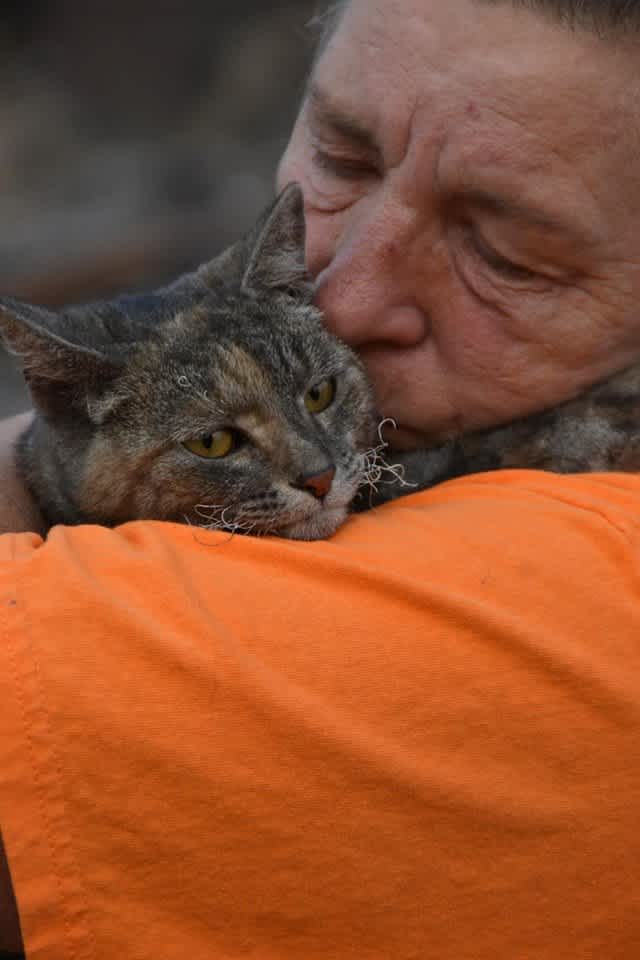 More stories are waiting for you below.