Cat Is Rescued by Couple from the Woods and Finds Her Forever Home
One day, a couple was taking a walk through the woods when they came upon a small stray kitten. Since the little furry creature was all by herself, they decided to take her home after she started to follow them. Meet kitten named Chloe!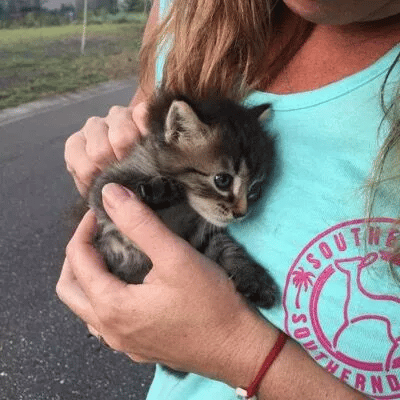 She was only five weeks old when they got her, and it will never be known what she was doing there by herself without her mother.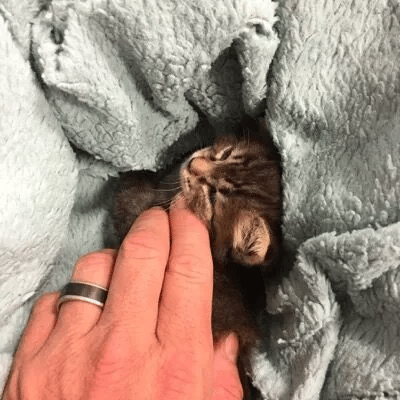 It was therefore the finest thing that could have happened to her to run across two kind people. When they brought her inside, they wrapped her in a soft blanket. The warmth and comfort she received caused her to purr with joy, and she soon fell asleep.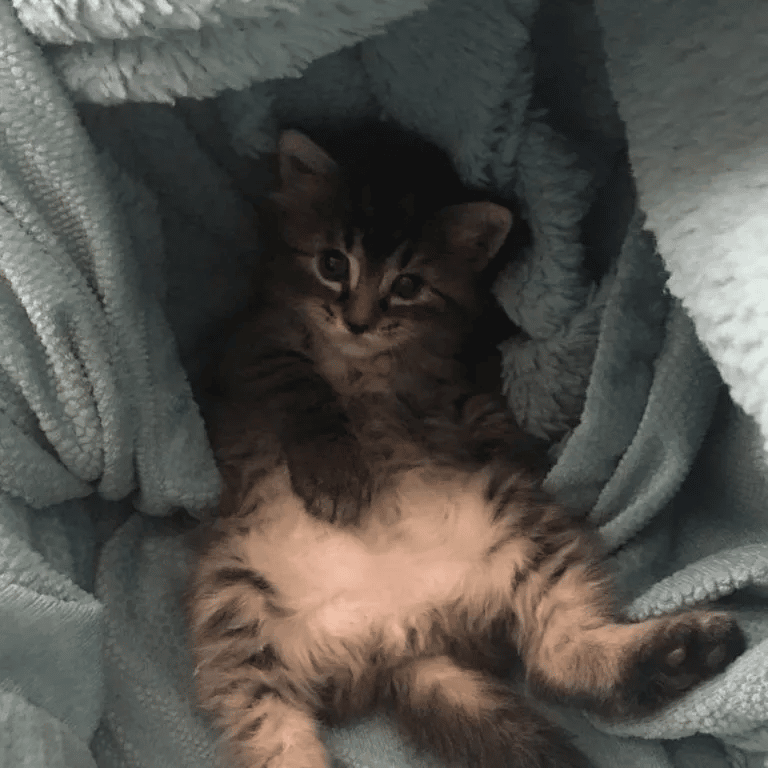 Little Chloe's face had changed, her ears were perky, and her eyes were bright after a long sleep. Chloe was a curious kitty who loved their company and especially enjoyed cuddles, they quickly learned. The couple was pleased to welcome this new member into their family, and it didn't take her long to settle in and make it her own.
She is pictured here resting on one of her humans' shoulders, which is where she like to sleep.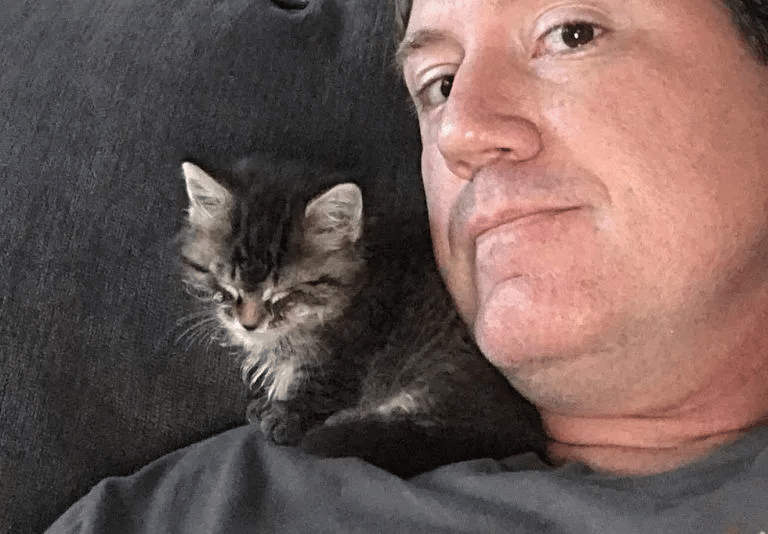 She is currently taking her first selfie.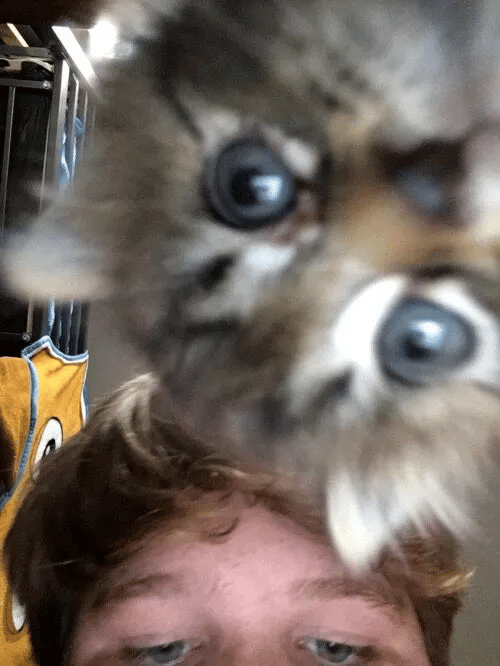 She has learned the pleasures of hanging out in a purse two weeks later, and her joy of life knows no bounds!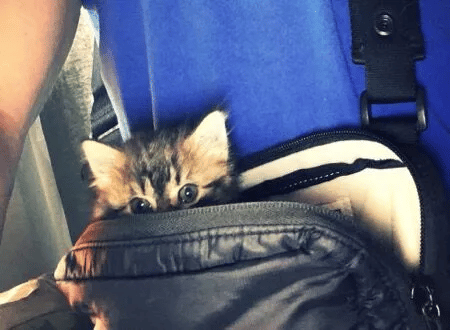 After a long day of exploration, she slept.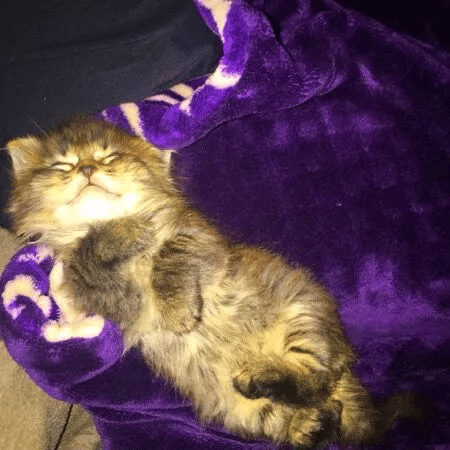 Two months later, Chloe is still here, and she's quite the adventure cat!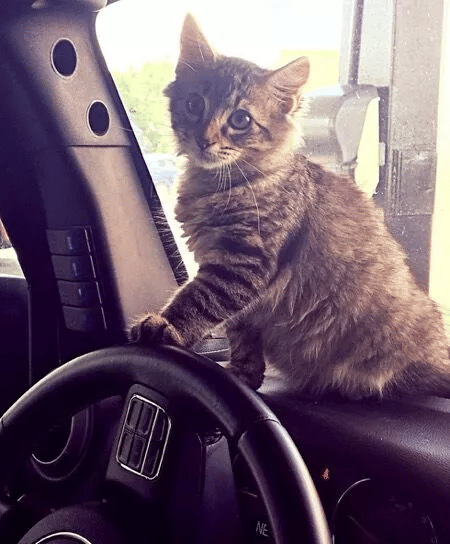 Chloe is growing into a beautiful, fluffy kitten thanks to the kind couple who rescued her and took great care of her.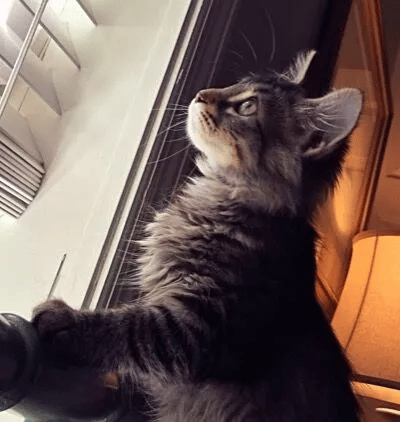 Credit: spookydoc
More to see below