Two kittens abandoned on a bridge and left to drown are saved by a man!
Two kittens who were reportedly dumped on Maybank Bridge, thrown from a car, and left to drown are now doing better. On Friday afternoon, Pet Helper sent the following press release:
This past week, two kittens were found on Maybank Bridge with wounds that were consistent with impacts from being thrown from a car. The Maybank Highway crosses the Stono River on this bridge and viaduct, which is formally known as the Paul J. Gelegotis Bridge and has a height of 65 feet above sea level. Given that both kittens were found on the 65-foot drop's highest point, this terrible crime was done on purpose. The goal was to drown, not just to dump.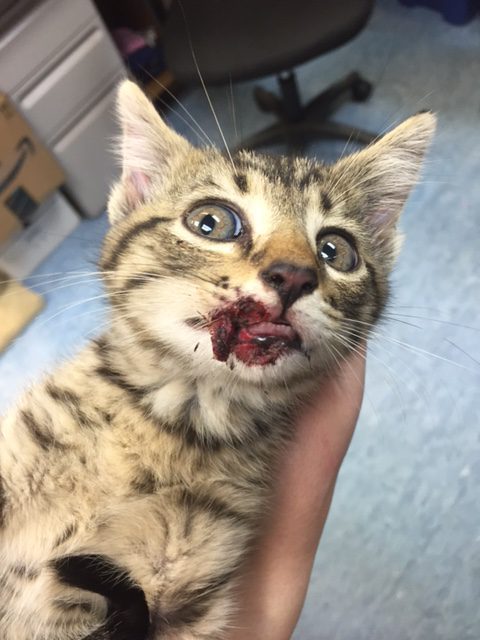 William McKenzie found a terrified, helpless kitten on Maybank Bridge on Tuesday, May 31. The male tabby, who was reportedly thrown out of a car and was thought to be between 5 and 6 weeks old, was covered in sand and other dirt and had a wound beneath its nose. Wayne Clark was simply walking the bridge for exercise on Thursday, June 2, barely two days later. As he neared the highest point to take in the scenery, he observed something curled up in a ball. When he got close, he saw a dirty, bloodied kitten that he assumed had died. Clark took a second look and noticed some little movement. The kitten was in horrible shape, but he was still able to take her to Pet Helpers in safety for immediate care.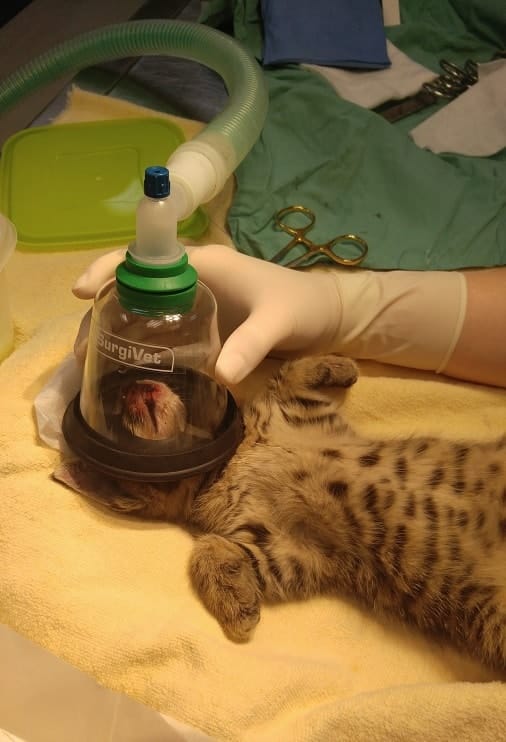 The right canine of the brown female tabby punctured her top lip as a result of a forceful impact, causing a section of her lip to separate. The female tabby's facial injuries were severe, so Dr. Meredith Slocum was called in for a quick diagnosis. After sedating the female kitten, Dr. Slocum began the checkup. Slocum repaired the lip's split and cleaned the tissue. Slocum carried her home himself so he could watch her every breath. "I took her home," says Slocum. "I had drugged her late in the day, and she was afraid and in anguish. After such a difficult afternoon, I wanted to make sure she was making improvement and wasn't left alone."
This second wounded kitten, found on Maybank Bridge just days apart, is not a coincidence. It is obvious that a little kitten could not have accidently "walked" to this spot. Animal abuse must stop at this time. Pet Helpers reported animal cruelty to the Charleston County Sheriff's Department. In addition, Pet Helpers is providing a minimum $1,000 cash prize for any information regarding the dumped cats that results in the capture and punishment of the person(s) accountable for this cruel and terrible act.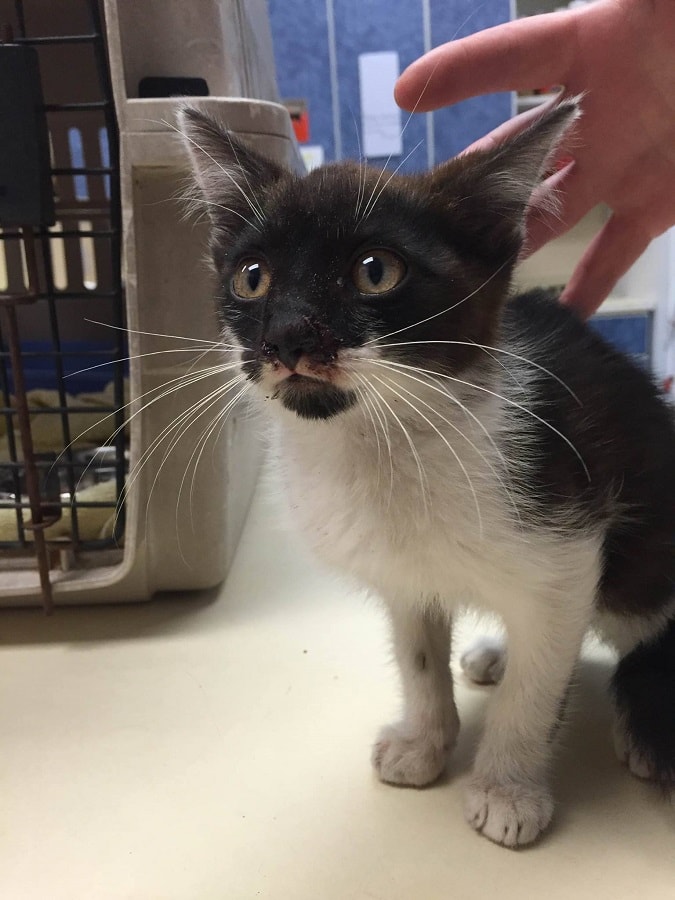 Unfortunately, situations like "Javelin" and "Maybank," the names of the kittens, occur far too frequently without a good resolution. "We take this problem very seriously, and we will press charges and fight to achieve the highest penalty for animal cruelty," said Carol Linville, the founder and president of Pet Helpers. I've been battling against this for more than 40 years, and we won't give up until we succeed. It warms my heart to know that William McKenzie and Wayne Clark trusted Pet Helpers and brought these helpless, innocent kittens to us, Linville continues. We will save their life, and they are in the greatest hands possible. Pet Helpers fixes the broken, heals the wounded, and loves everyone.