Beautiful Images Of "Zorro," The Father Cat Who Has A Kitten That Looks Alike
It's not difficult to recognize this remarkable cat, despite comic book reasoning claiming that it's impossible to tell who it is hidden behind a mask.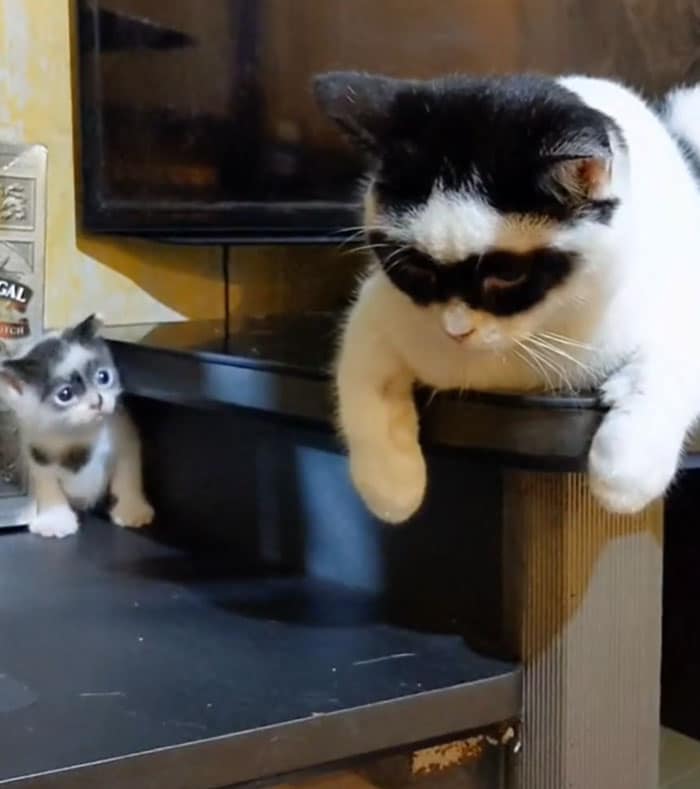 This cat, who goes by Boy but is better known as Zorro for obvious reasons, is now a father. One kitten in particular stood out from the litter Zorro fathered because he inherited his handsome father's appearance.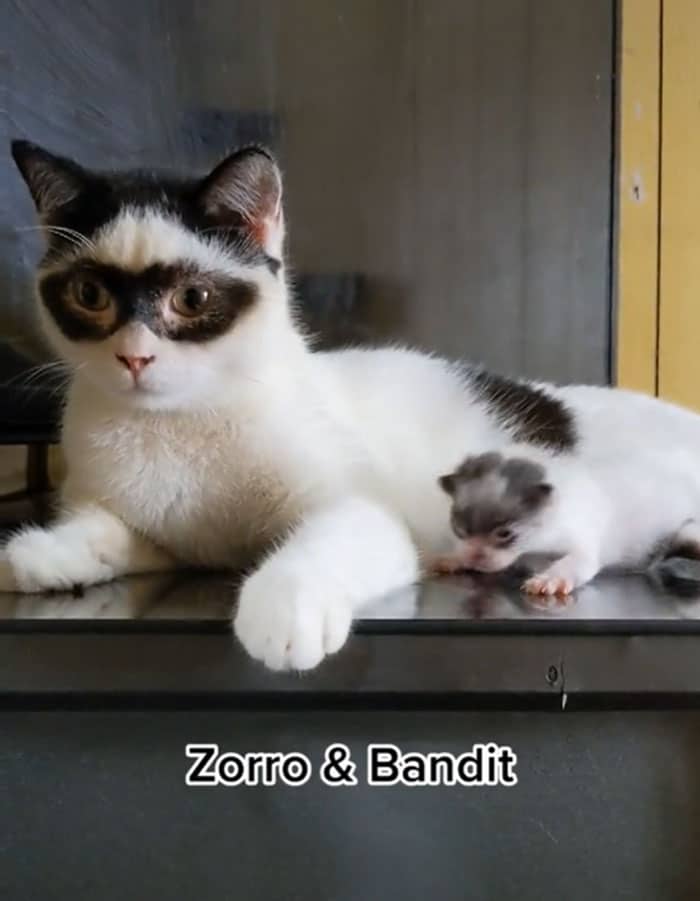 Like his father, he too wore a mask and a cap, thus it is entirely appropriate that he was given the moniker Bandit.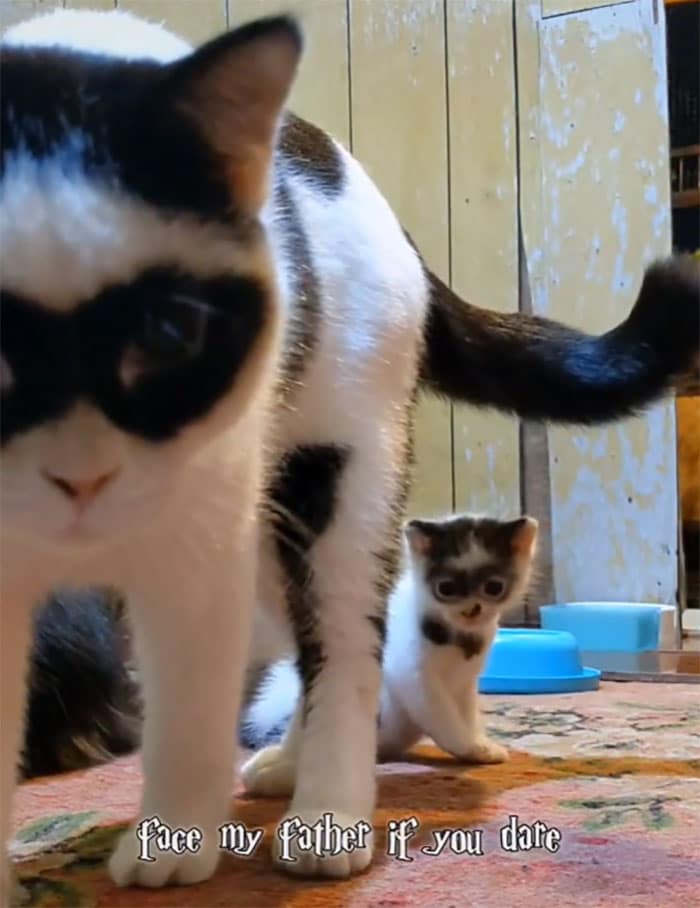 Naturally, a cat with such a unique appearance quickly gained attention online. The Tik Tok video featuring the father and son duo in masks has garnered millions of views and everyone's attention.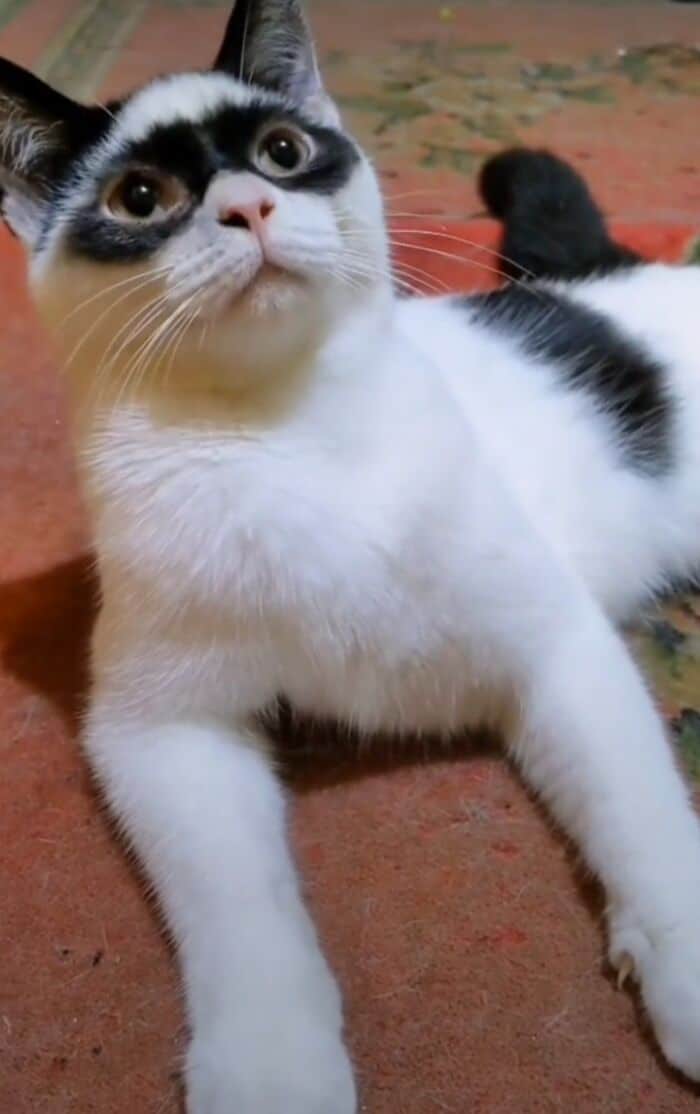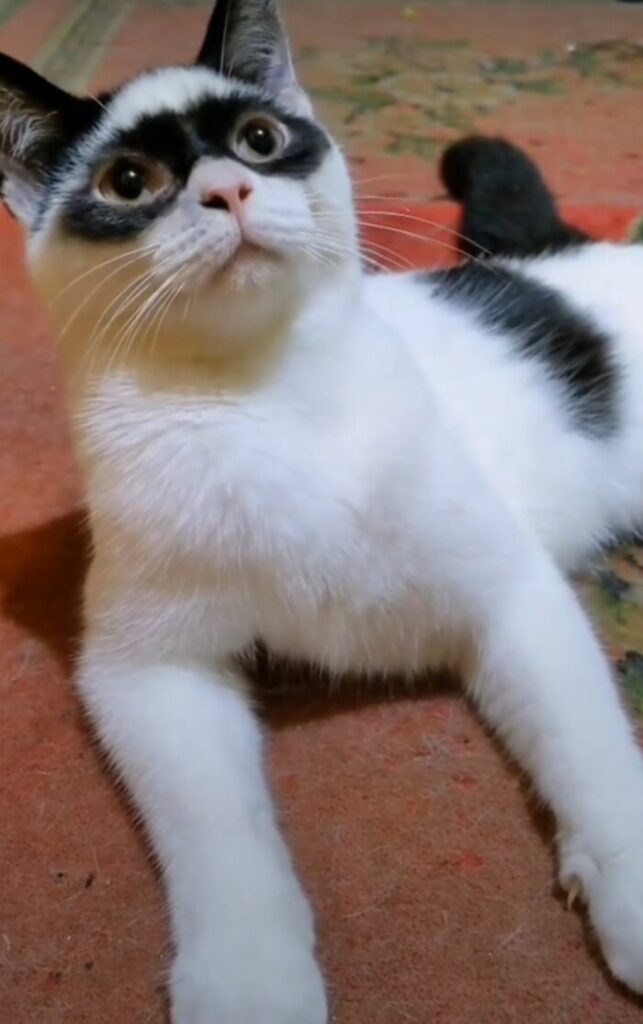 These two cats, who are wearing masks, are set to go viral online. See the video of zorro and bandit down below. Share the post or article if you like in other social media.
For more stories like this you can check out more post right down below.
Must check: Scared stray cat changes as she encounters a newborn child
Must check: Kitten's smile won't quit after she was saved!
Must check: Mother Cat Shows Rescuer Where to Find Her Hurt Baby
Must check: Split-faced color cat produces kittens with each of his colors