Cat enters third-grade class by accident and decides he will stay there forever
The cute orange cat, Tombi, has no idea where he came from, but everyone agrees that he has found his place in the world. Last month, on the grounds of an elementary school in the Turkish city of Izmir, Tombi first appeared. In contrast to the majority of stray cats, which may be quite frightened, Tombi was friendly and active. She went up to the kids outdoors looking for love and affection. But Tombi didn't end there.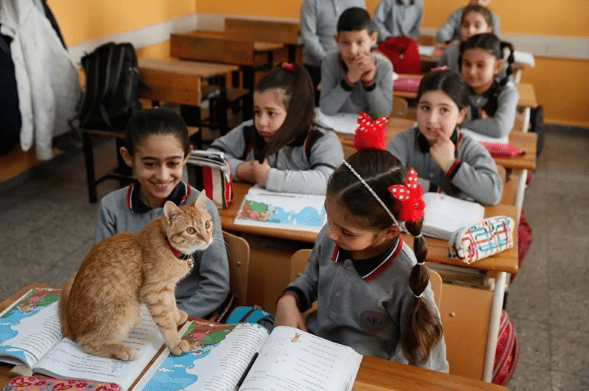 After spending a few weeks only in the school garden, Tombi apparently made the decision to give formal schooling a shot. The third grade seemed like a good place to start for a street-smart cat. The Dodo was informed by teacher Ozlem Pnar Ivaşcu that "He entered our classroom. He was well-liked by the kids."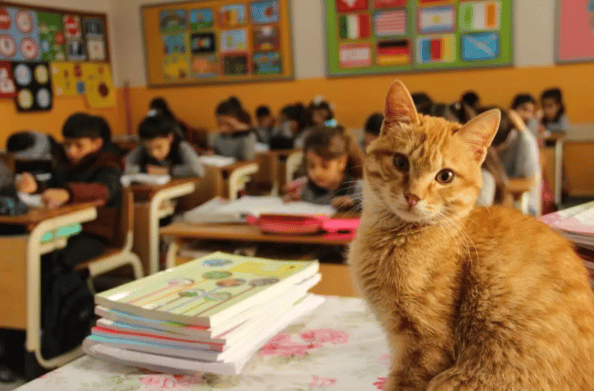 And with that, Tombi started attending Mrs. Ivaşcu's lesson. It might appear that a cat roaming around the classroom would be a complete distraction for young pupils, possibly impeding their ability to study, but Ivaşcu discovered that Tombi was having the opposite impact. Her students had gotten more eager to be in class as a result of witnessing the cat's playful interest.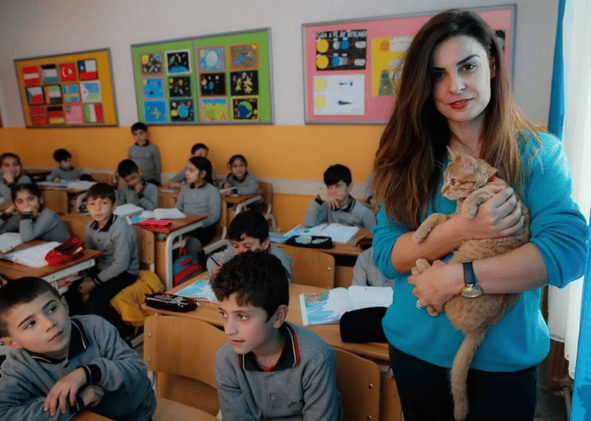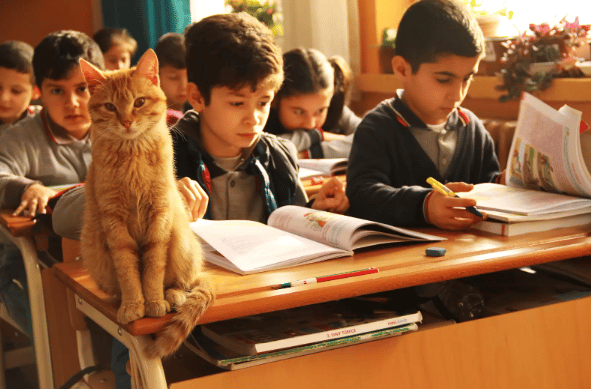 Ivaşcu's students would run and horse around the room in between lessons. Now that there is a cat around to entertain them, they can concentrate better. Even the morning bell sounds better because of Tombi. Children are taking care of Tombi and arriving on time for school, according to Ivaşcu. "This is helpful to them."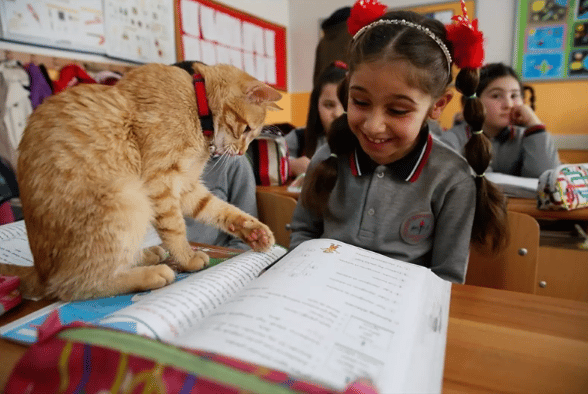 Moreover, it helps Tombi. The cat now has bowls of food and water to call his own, a safe place to sleep at night, and a large group of new pals who watch out for his interests. Tombi has been vaccinated and taken to the doctor by Ivaşcu to make sure he is healthy. It had never been better in Ivaşcu's class, but suddenly an issue came and threatened to put an end to it.
After learning that the stray cat had free reign of the classroom and would be harmful to the student's health, the parents of one student complained to the school about the animal. Administrators then advised Vaşcu that Tombi needed to be let go.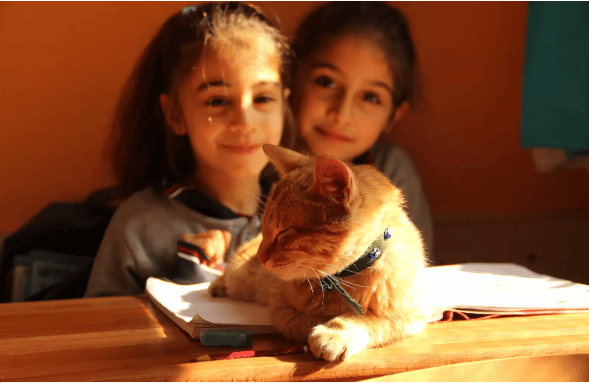 Together with the students, the cat also experienced heartbreak. Tombi spent three days at the house we chose for him, but he wasn't happy. Vaşcu remarked, "He set his fork down. So, she explained, "I took him in at my house, but he was also not very pleased here." Tombi's classmates wrote him supportive notes to lift his emotions.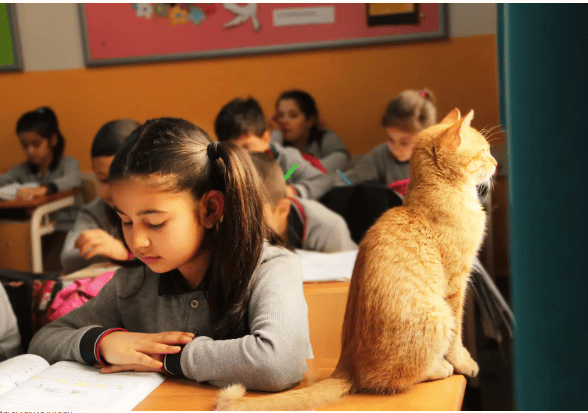 Vaşcu made the decision to post about the cat's terrible situation on social media after realising that the cat wasn't getting any better. From then, news about Tombi travelled quickly. According to Vaşcu, "The story received a lot of attention and support on all TV news." "Many people, including my manager and the director of education in Zmir, gave me a lot of assistance," the speaker said.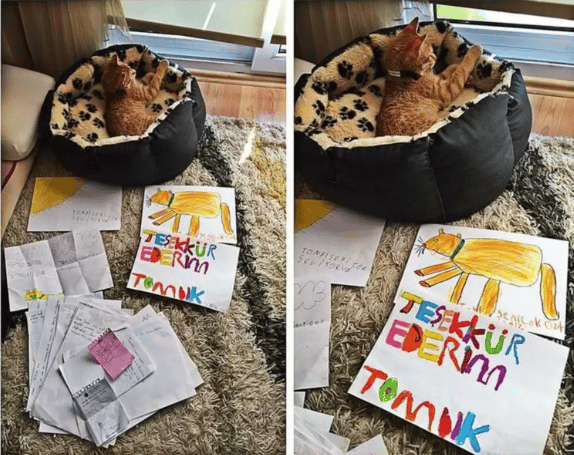 Even the complaining parent had a change of heart. They  also wanted the cat's return to class. And sure enough, Tombi was allowed to come back by school officials. Since the release of Tombi's story, a grass-roots push has picked up steam across the nation calling for every class to adopt a cat of their own.