Cat Rescued From Underbridge Trap After Being Missing for 15 Months
In UK, Norwich a  cyclist named Becky Steel noticed the cat at the base of a footbridge off Heigham Street, where a quickly flowing river was flooded by rain.
She called out to two other onlookers who were nearby getting ready to test out their new boat in the water, Stephen Hawkes and Danny Mealey. They successfully rescued the cat and brought it safely onshore by paddling out.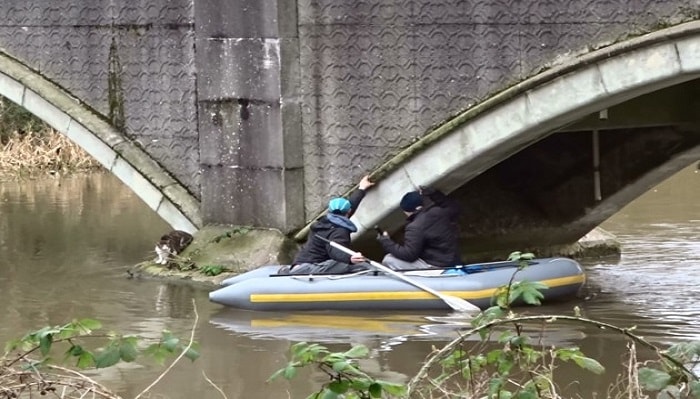 "I only bought the boat yesterday and we figured we would simply take it out for a drill," Mr. Hawkes stated in regard to the rescue. The cat did appear hesitant, but later agreed to board the boat. The RSPCA, who had been asked to come down to the river side, was then given control of it.
They took it to a local veterinarian. The cat was identified as Claudia, a three-year-old who had been missing from her home for 15 months, when a scan revealed that she was microchipped.
After Claudia went missing a year ago after being attacked by a fox, Adrienne Hamilton of Stafford Street said she had all but given up hope of ever finding her. "We moved about a month after Claudia went missing, but I used to go back to the area to hunt for her. About six months ago, I had to give up because I assumed she had either been attacked or had been taken in by someone else," she added.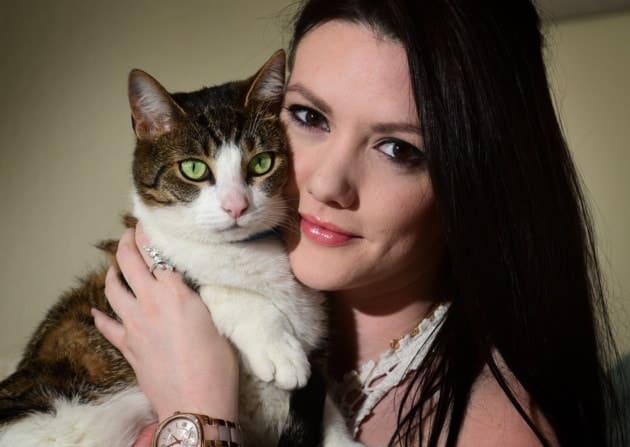 "As soon as I learned that she had been located, I was in shock. She quickly recognized me and made the chirping sound she used to make when she saw me. The daring rescue happened early on Tuesday. On her way to work, Becky Steel sounded the alarm, and she patiently waited for two and a half hours to make sure the cat was saved. I love cats, so I wasn't going to go," the woman said.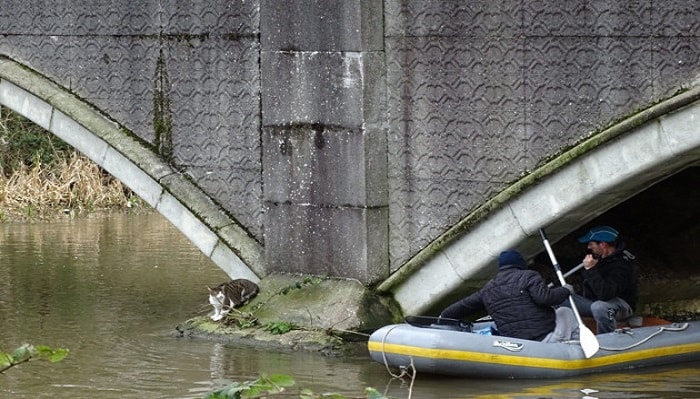 Claudia is trying to adjust well to life at home and getting to know her mother and sister again, according to Mrs. Hamilton: "She is a little bit skitty and her sister is cautious of her but she seems in really good shape and is settling back."
Credit: edp24.co.uk
Related Stories