Cat visits Starbucks for the first time and has a good time there
Meredith and her siblings were found outside in the rain when they were just three weeks old. They were freezing, wet, and unwell. They had upper respiratory issues, eye infections, and parasites when they first started caring for the furbabies.
Gianna Cirucci, co-founder of Foster the Furbabies, told reporters, "We weren't sure if Meredith or her siblings were going to make it." Luckily, they all survived while under our care, but Meredith had some challenges.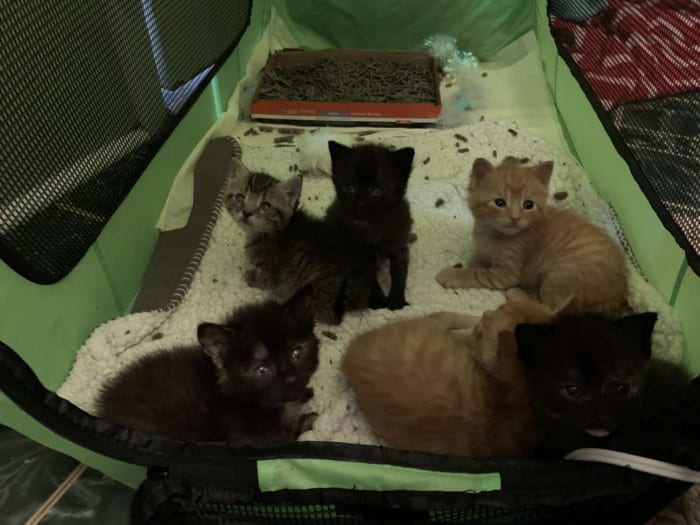 While Meredith's siblings quickly made a full recovery, she first experienced eyesight problems. She had a number of diseases, which required numerous trips to the vet. She did, however, recover her health and was given the go-ahead for adoption as a result of the love and care she got. Her foster parents were pleased with her progress but sad by the possibility of her being transferred to a new family shortly.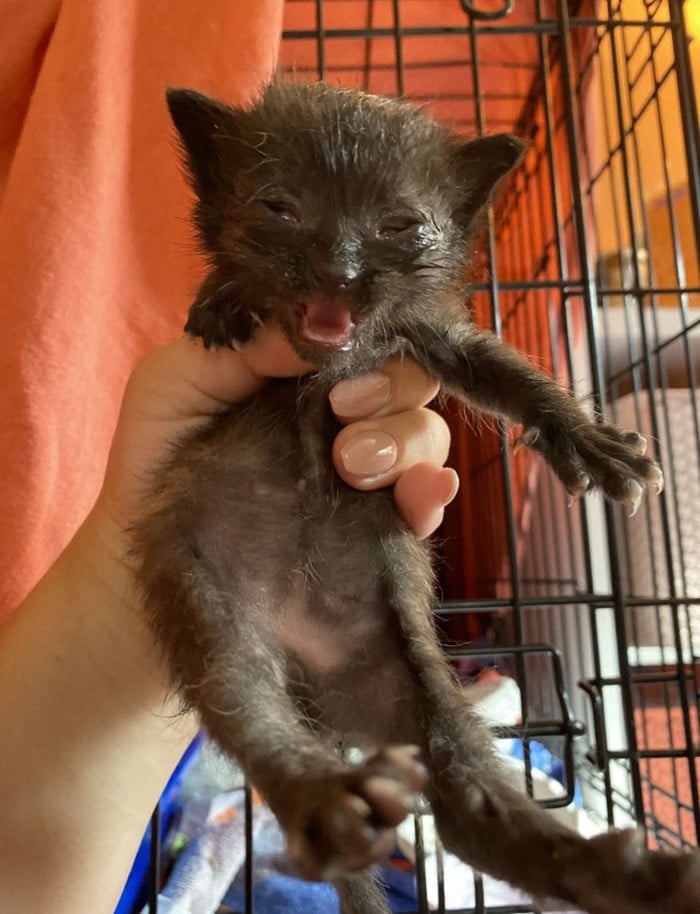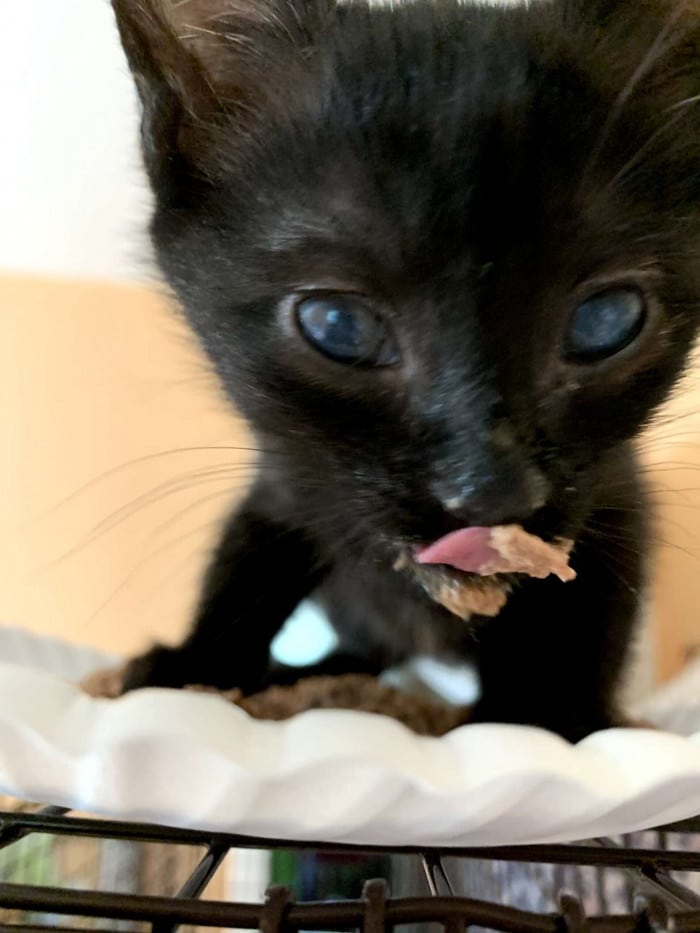 "She is one of our all-time favourites and was one of the first cats we ever saved after beginning our rescue, according to Cirucci."
After all she had been through, her foster parents wanted to do something special for her. They so headed to Starbucks to have a Puppuccino. They thought Meredith would enjoy the present because she is a foodie.
She is totally wild, says Cirucci, when it comes to eating. Whatever she could get her hands on, she would eat.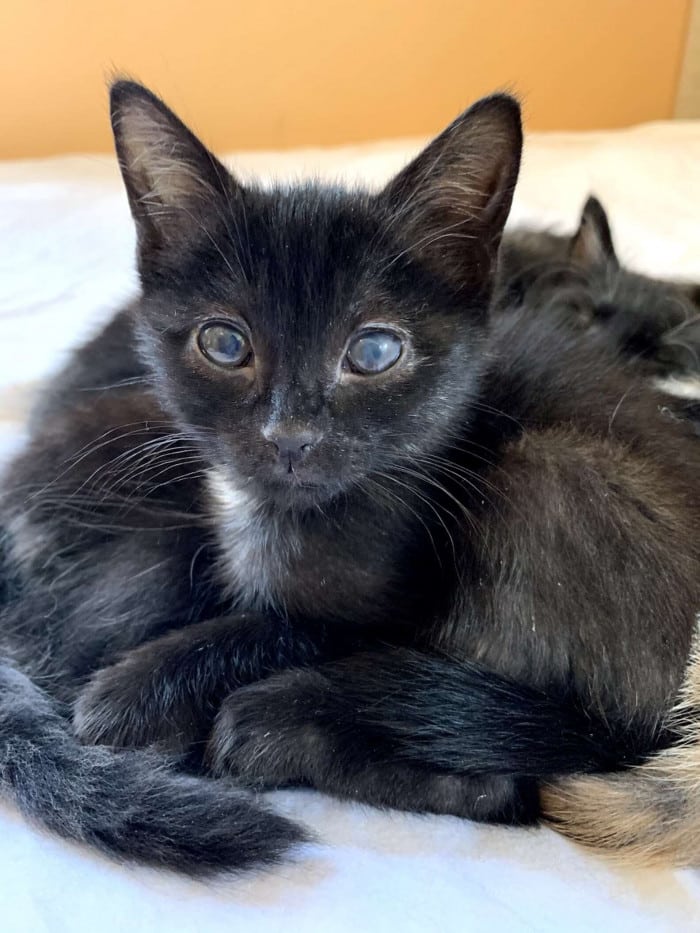 She would climb up my body and try to eat whatever I was eating out of my mouth or land face-first on my plate if she smelled what I was eating. Despite being the smallest of the litter, this female had a huge appetite.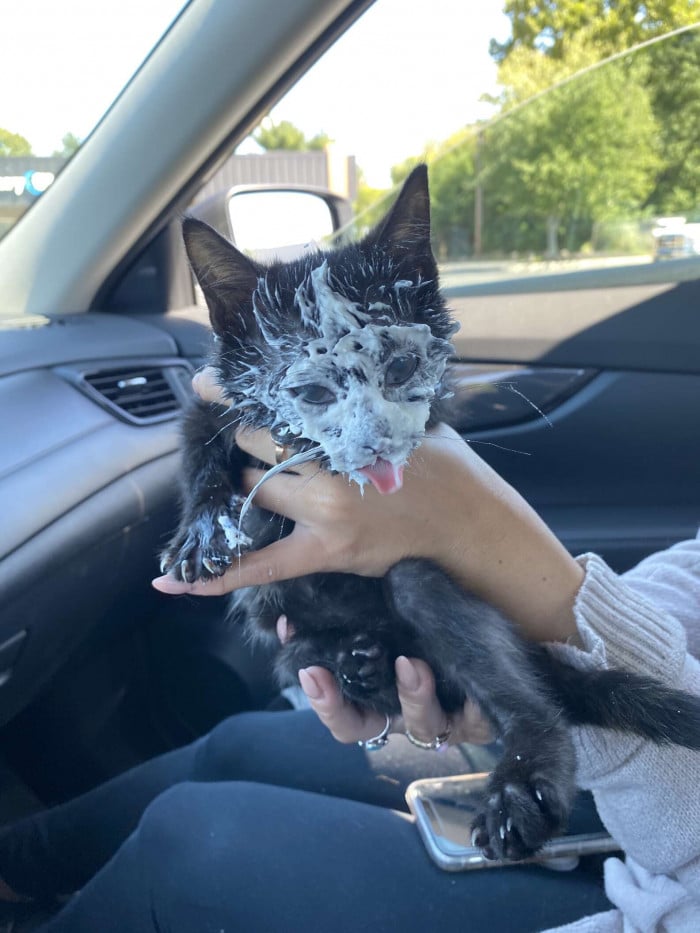 Meredith was happy and couldn't stop thinking about it. Her face was so covered in whipped cream that everyone working at the drive-through was laughing.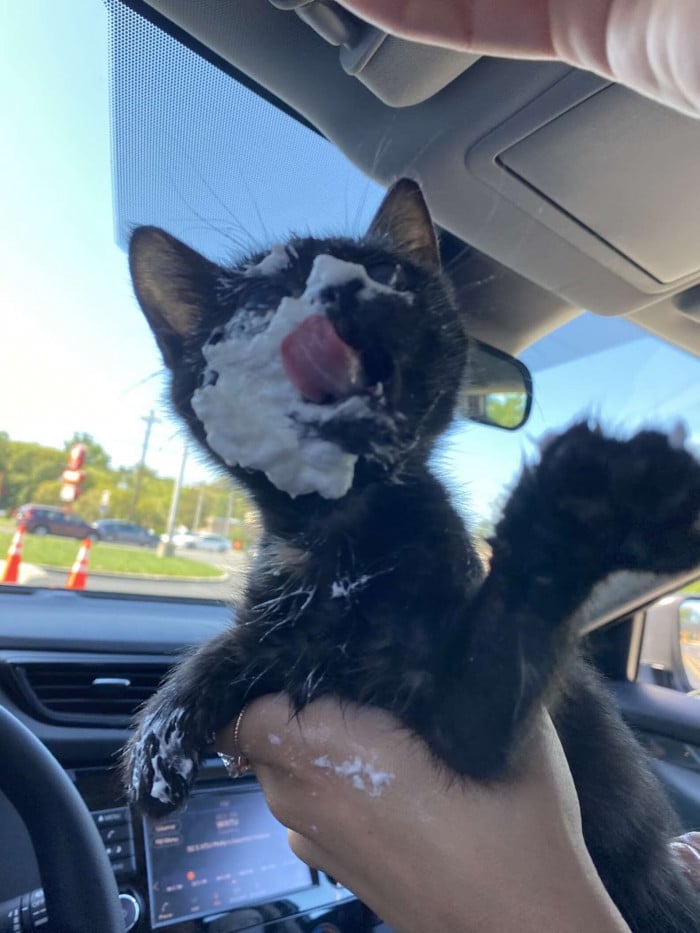 She had a good time and enjoyed her reward, says Cirucci. "We cleaned her up right after because more of the pup cup got on her face than in her mouth." She was really upset when we stopped letting her have more and continued attempting to bring the cup back to her face.
When they made the decision to share the footage, it quickly went viral. Some people were concerned about giving dairy to a kitten. They were comforted by Meredith's foster parents, who said that they had done their research and that occasionally feeding dairy to a cat is perfectly acceptable.
Only a few days after this touching episode aired, Meredith was adopted. She's happy and healthy in her new house, but she's still obsessed with eating. Although her rescuers are sad to see their favourite resident leave, they can still remember her thanks to the video.
More Stories Below