Friendly Cat with Very Unique Markings Surprises Man with a Friendliness
One day a man was visited by a really friendly cat that just so happened to have some unique and lovely markings right outside his car door. This adorable cat is not a photo-shopped creation.
Like an inverted panda, he has white paws, a nose, and ears.
Name is Panda kitty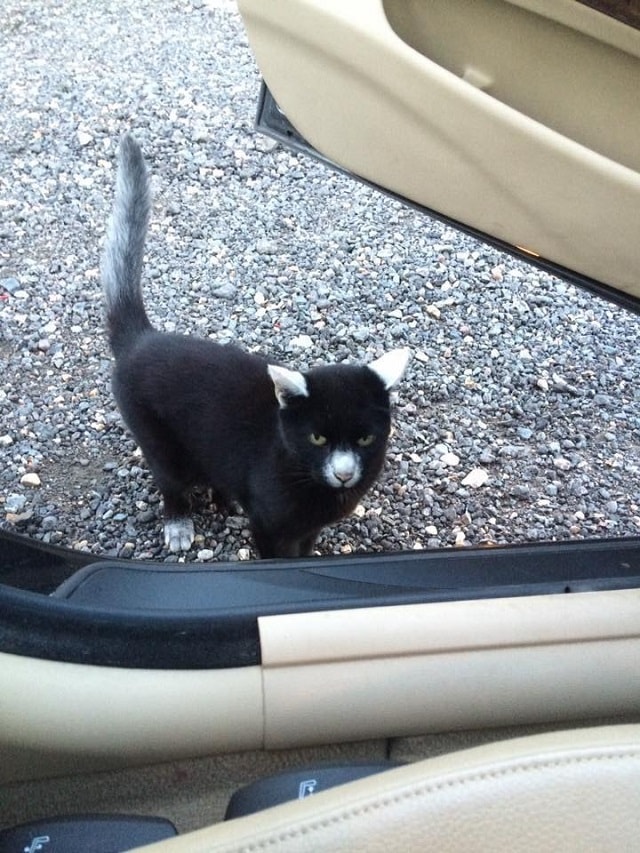 Currently, this stunning feline lives in Romford, East London, UK.
In reality, he suffers from vitiligo, a rare skin condition. Animals suffer from this ailment extremely rarely, but when it occurs, cats with all-black coats are most frequently affected. This strange illness ultimately results in the loss of color on the face and feet.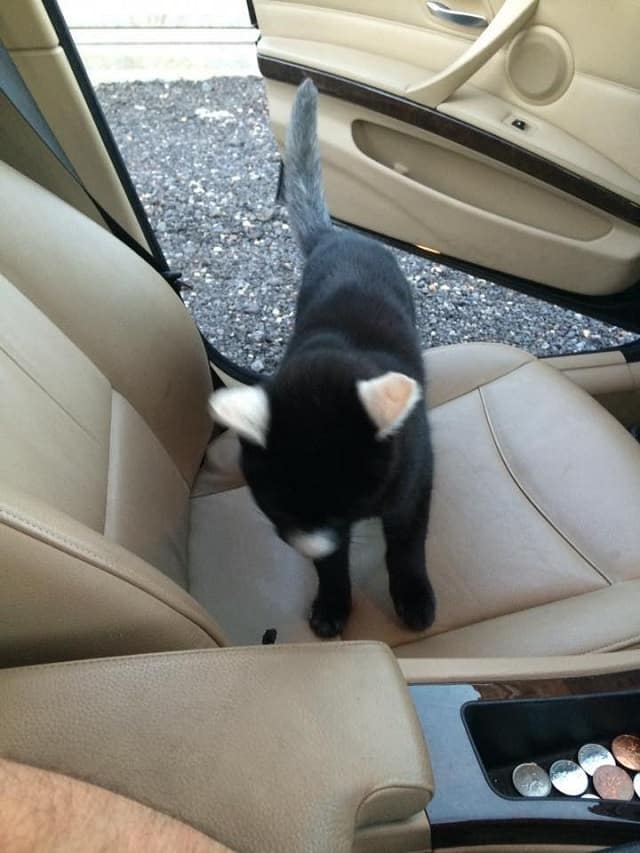 Danny Redmond said, "He lives in a veterinary farm in Romford. He follows everyone and enters their vehicles. He loves people. This amazing cat lives in a loving home with a veterinary family and is loved by everyone of the neighborhood.
Cats can get vitiligo in a variety of ways. Over time, white spots that first appear on the coat typically spread out rapidly until the cat's black coat is covered in what looks like a white lace pattern.
Here in this photo below Panda cat appears to be requesting a ride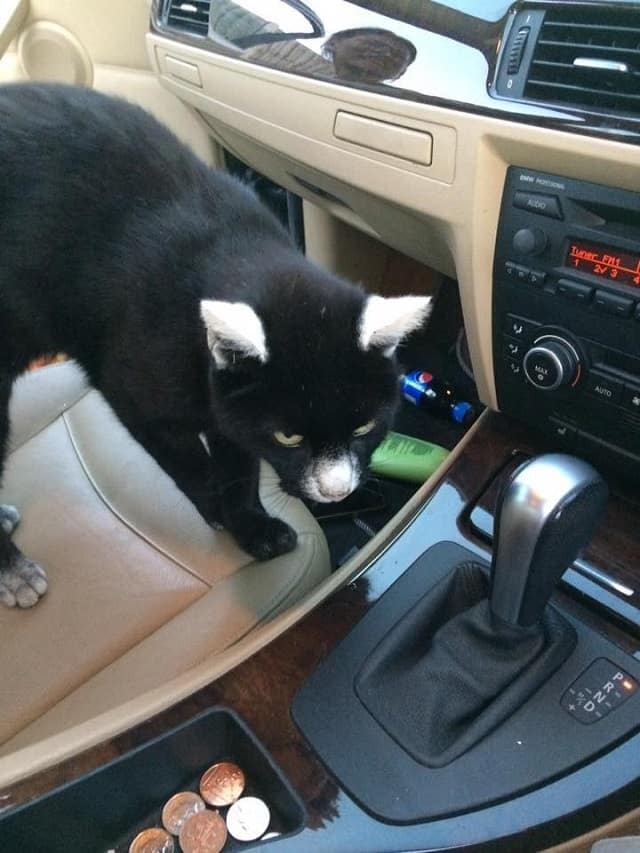 Panda cat's tail, paws, ears, and nose are all slowly loosing their original black color.
He is one stunning cat, you have to acknowledge that!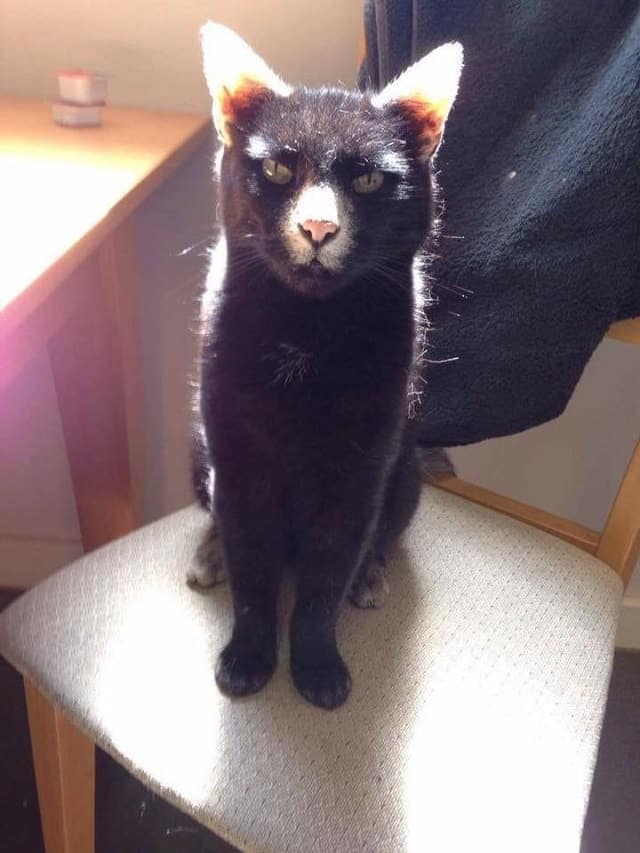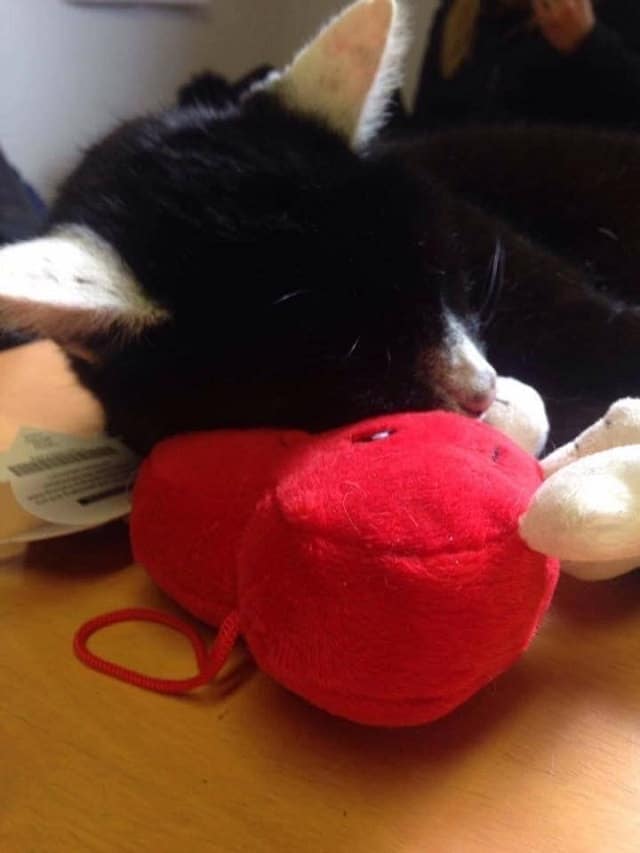 Credit: Photo credits: Danny Redmond/Catspotting
Source: Lovemeow
Post You may like