The Rescue Ginger Kitten Makes a Strange Friend to Grow Up With!
A little 3-day-old kitten from Kapan was saved by a family after being found alone with his mother and siblings. They brought him home right away and gave him a strange friend to grow up with. See 'Koma' in below pic.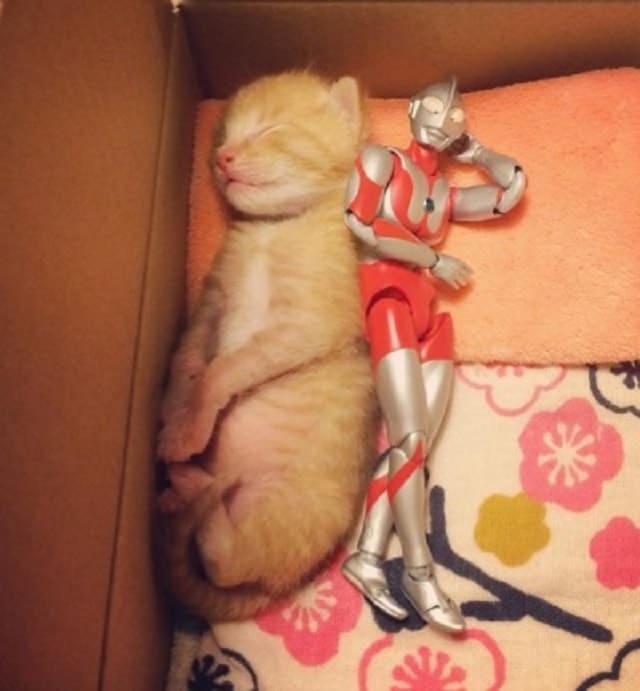 He was so tiny and young when he was found that his eyes hadn't yet opened. He was roughly three days old and by himself at that point, according to the Mai Narushima. They quickly decided that he should become a member of the family.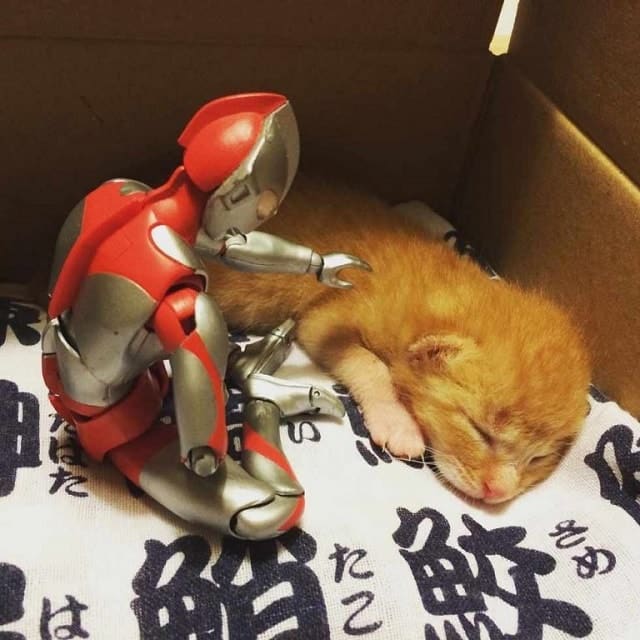 They only cared about recording Koma's growth, so they decided it would be fun to get him a pal to keep him company. They believed it would be the ideal partner until they noticed an Ultraman figure that was the same height as him.
The Japanese super hero was placed next to Koma by the family, making it appear that Ultraman was keeping an eye on him. When Koma eyes finally opened, he(Ultraman) guided Koma as he was learning to walk.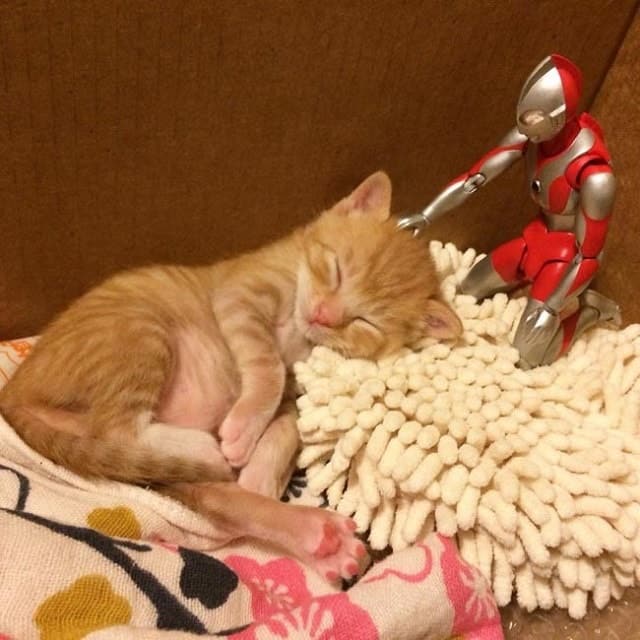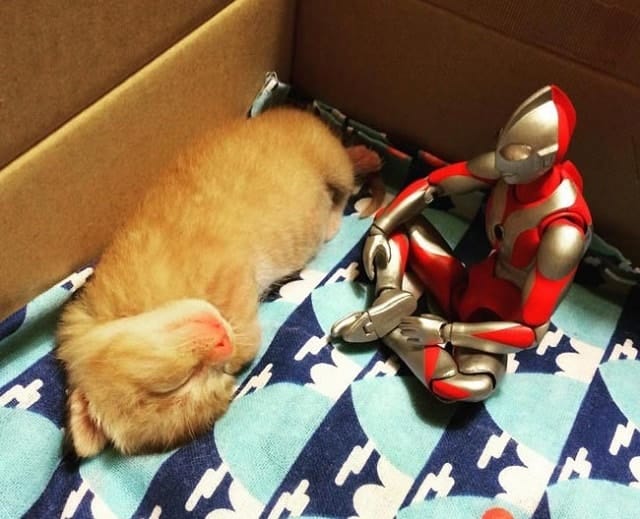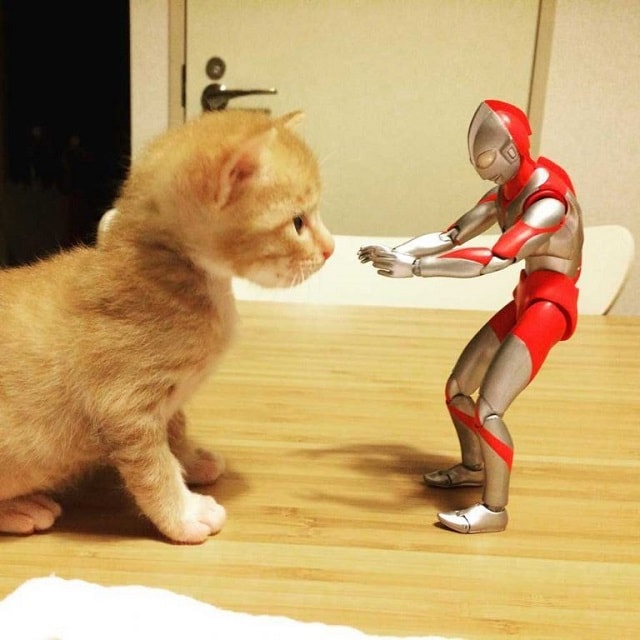 There is nothing better than a cuddle and a nap after lots of playtime. As is obvious, this unusual couple truly loves one another.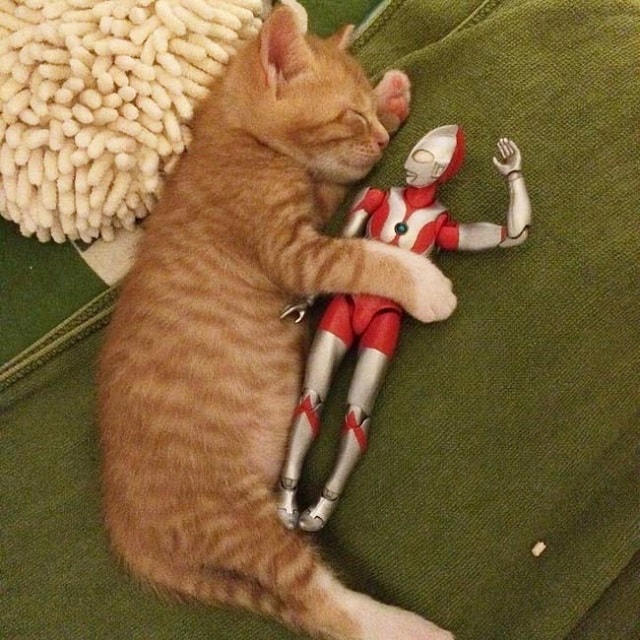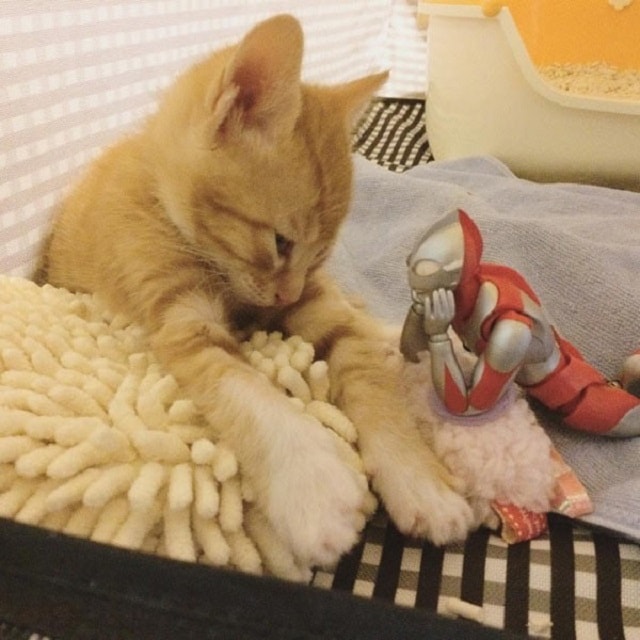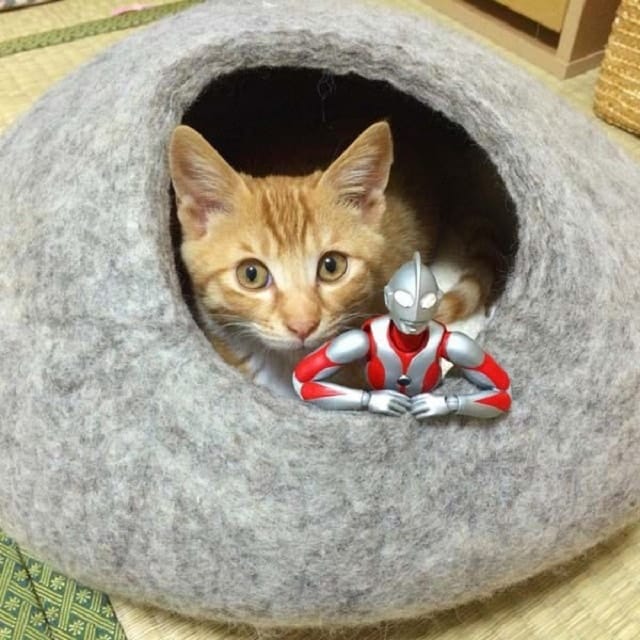 The most of their time is spent together, especially spending time in their secret location! In little time at all, Koma had grown twice to be his friend's height. As you can see here, Koma is a big kitty now!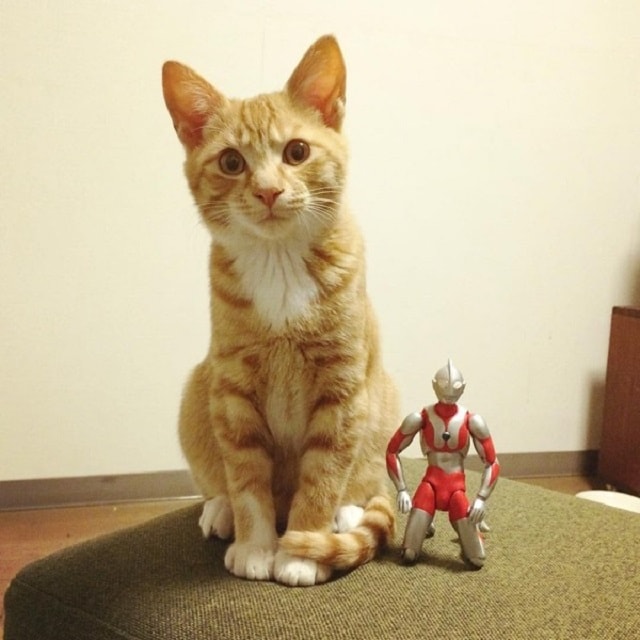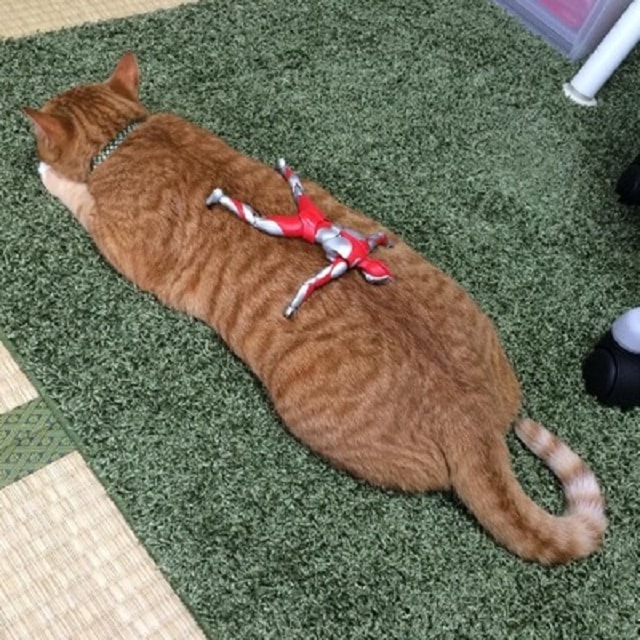 And he recently celebrated his first birthday…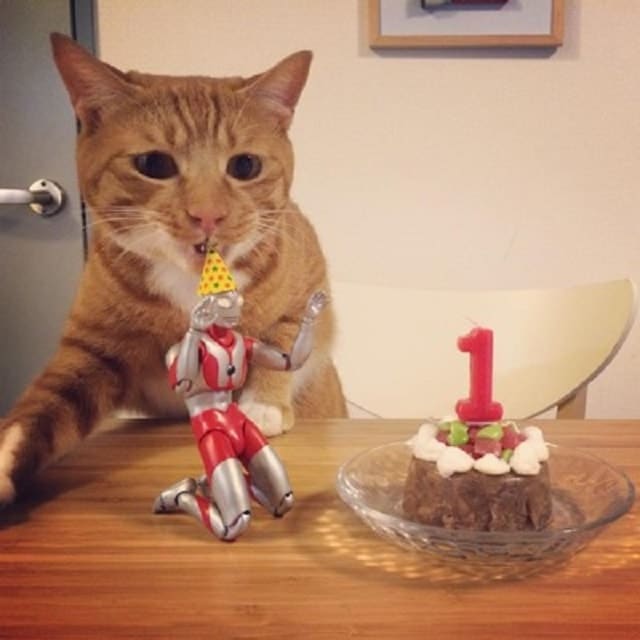 But throughout his age, they are still close friends!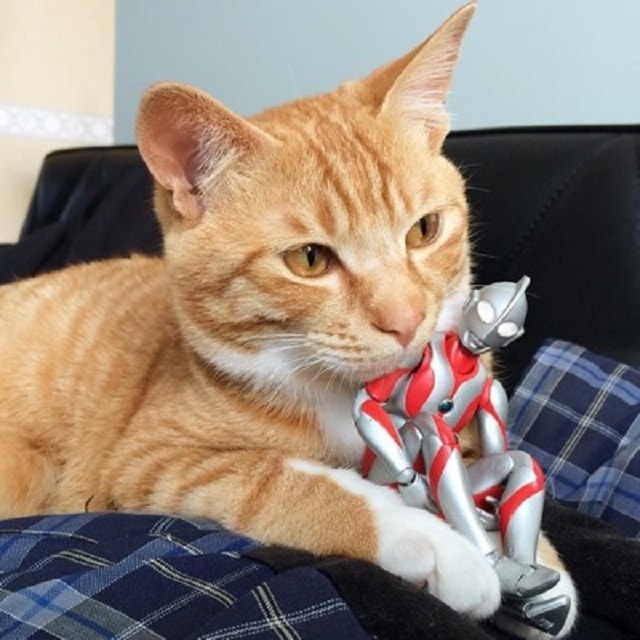 Credit: Komagram2015
More stories Below