Everyone was afraid to touch this sick cat but one woman didn't care
Meet Valentino. Elaine Seamans found him at the Baldwin Park Animal Shelter in Los Angeles County. One person from the shelter has so far visited him. Sadly, Valentino had sarcoptic mange, a skin disease brought on by mites that typically affects dogs but can potentially transfer to people and result in a mild rash.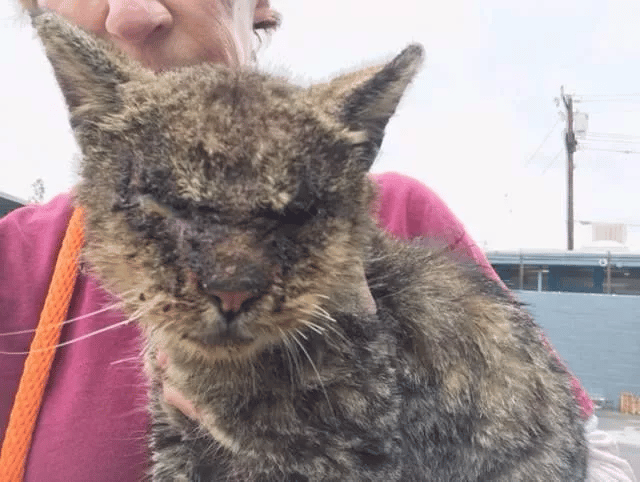 His eyes were caked shut, and he was covered in dirt. Valentino meowed to Elaine despite the fact that he was blind, and since she felt he wanted to be touched by a human, she picked him up and gave him a gloveless hug. Elaine held Valentino because she was afraid he would pass away in her arms because he was barely able to move due to his illness. So she made the decision to get in touch with Toby Wisneski, a friend who works at Leave No Paws Behind.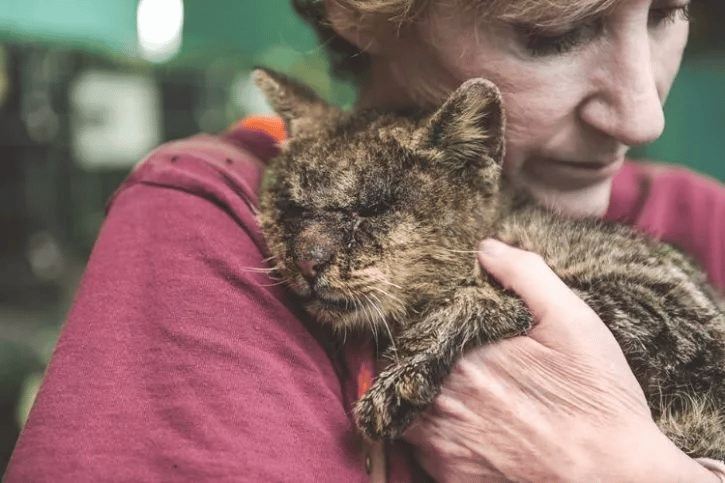 They took him to the doctor, who noticed that in addition to the mange, he also had a bacterial infection and a bleeding ulcer. Because of this, Valentino's health was failing, but he was a fighter. After a week, he was able to open his eyes because to how well he reacted to treatment. His green eyes were the first thing his rescuers saw.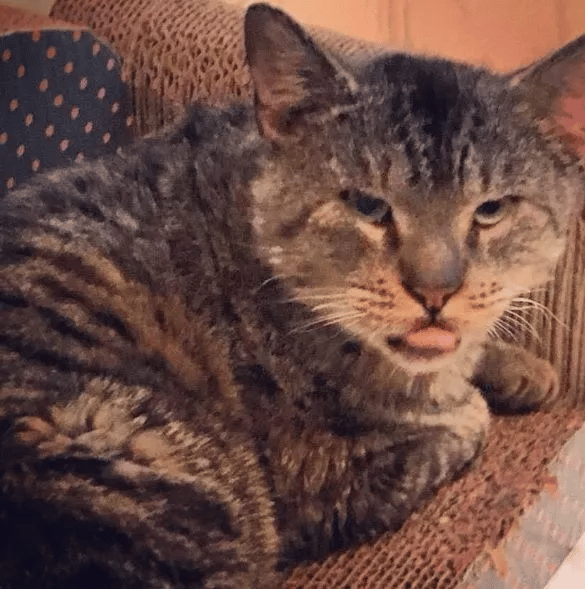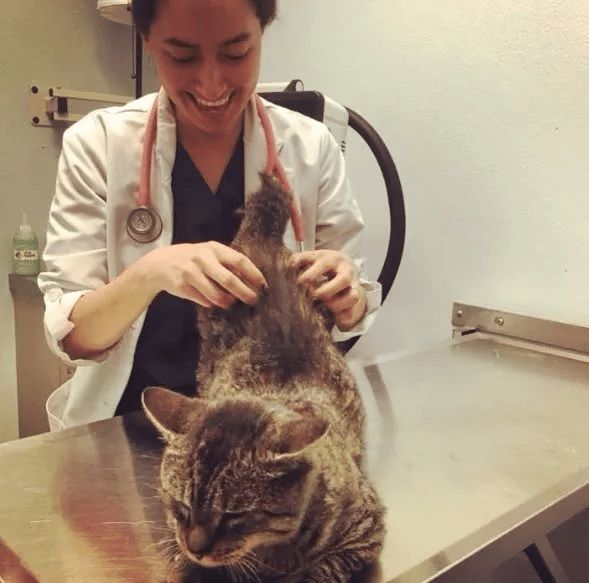 Despite his problems, he was in generally good health, and he soon started to recover. After being properly cleaned up, Valentino revealed himself to be a beautiful senior tiger cat. He became a foster failure after three months of treatment and care since his foster home ended up becoming his permanent home.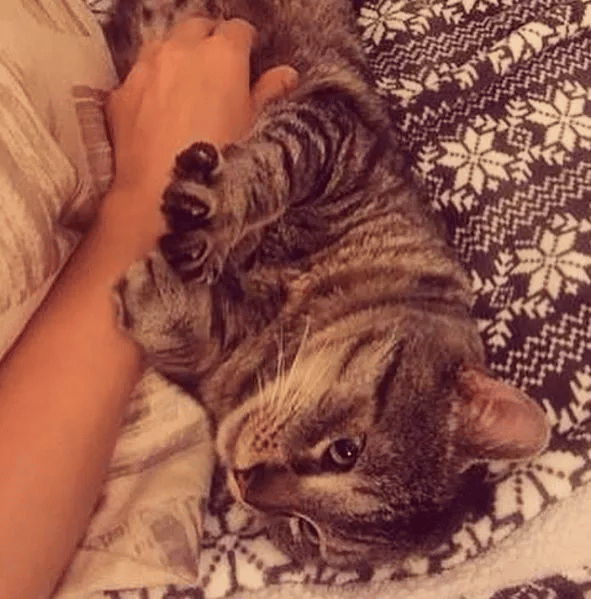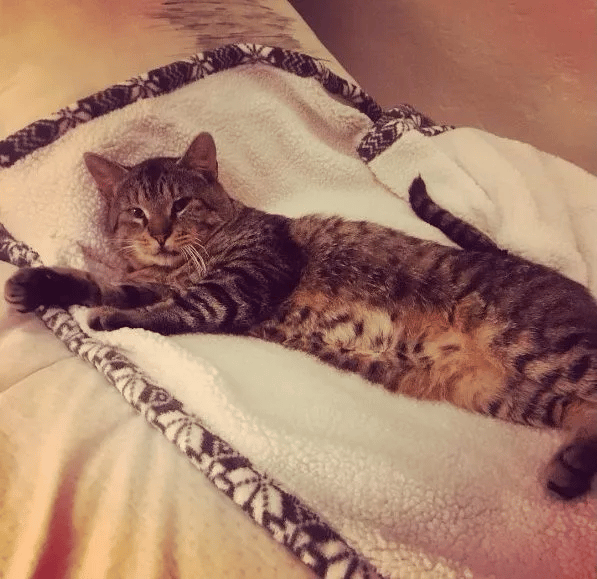 He has changed so much in the past three months from the cat in the animal shelter that he is now working to gather money to save more senior cats just like him.
Credit: County of Los Angeles – Baldwin Park Animal Care Center
More Related Stories For You