Nobody knew if this oil-covered eight-week-old kitten would survive
IN AUSTRALIA Inside an oil drum in Tasmania, Australia, an 8-week-old cat was found totally covered in oil back in January. She was fortunate to be caught by workers there when they heard the tiny animal. Rescuers are still unsure exactly how she ended up in a barrel of motor oil in a workplace.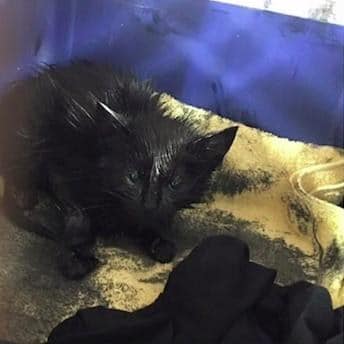 Her rescuers tried to clean some of the thick stuff off the cat, but they could see right away that she was quite weak. They did everything they could to help, but they were aware that she required urgent help, so they left her in the care of the Longford facility Just Cats Tasmania.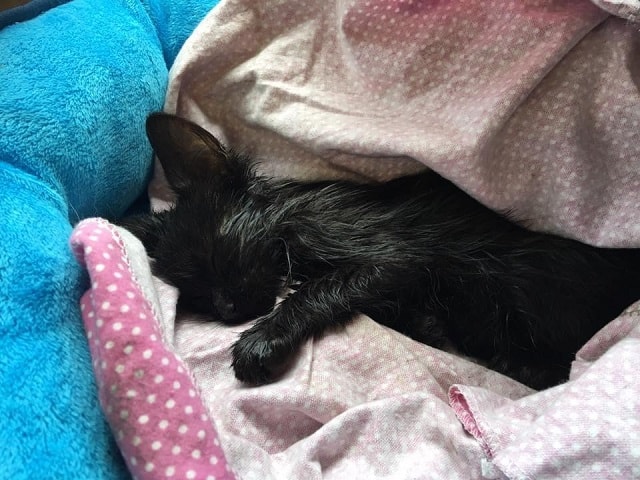 The rescuers had no idea if the little girl would live after consuming a deadly amount of the oil in which she was trapped. She was very ill. Luckily, the little cat was more stronger than she first thought and was very determined to live.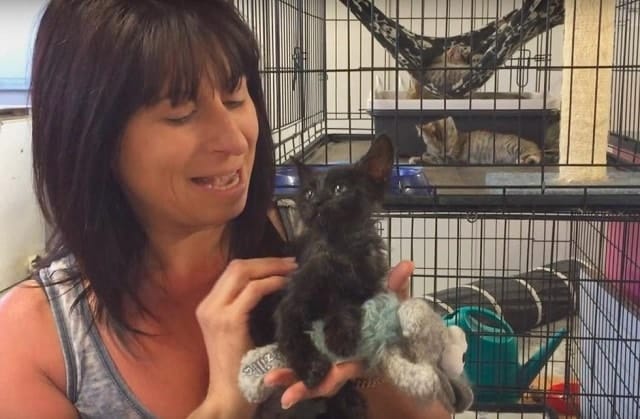 She made it to the worst and was out of critical condition within a few hours of her arrival. The small girl was given the Slovak name "Sila," which means strength, by the shelter workers who were amazed by her inner strength. After overcoming all odds to survive, this brave cat proved to be more than deserving of her name. Sila is currently looking for a family to call her forever home.
Credit: Just Cats Tasmania
Don't Forget to See more