Missing her puppies, a rescue dog adopts a group of tiny kittens
When we lose a loved one, we all need comfort. And it is in different areas for everyone of us. A dog who lost her puppies provided amazing comfort to kittens that were removed from their mother. Ginger loves being a mother, despite the fact that the children aren't her own.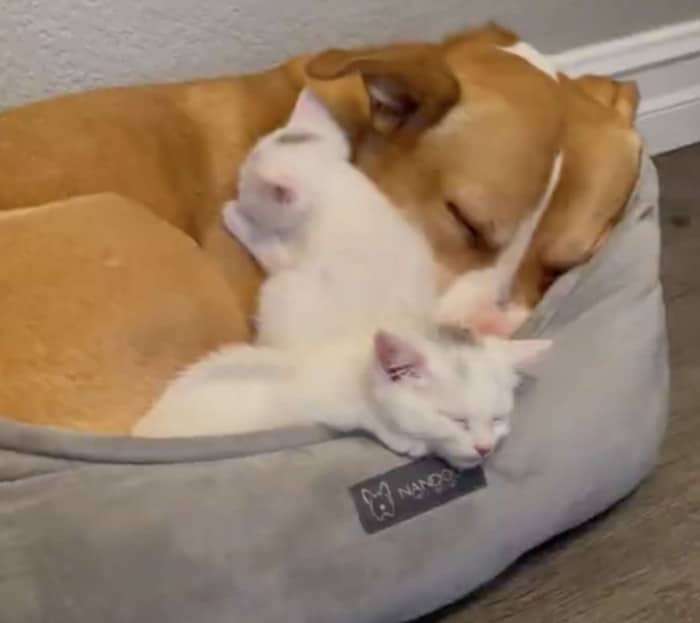 After all of her puppies had been adopted and placed in loving homes, Ginger came upon some little foster kittens in need of a mother and realised her mothering abilities might still be of use. Susan Hicks, who rescued Ginger a little more than four years ago, has been caring kitten litters since 2018.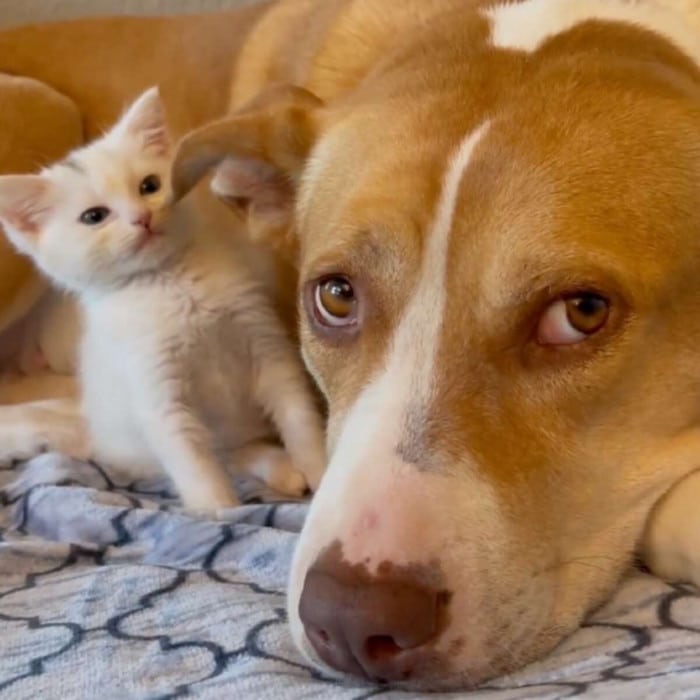 When new kittens move into the house, Ginger becomes so excited that she begins to check their box. The kittens love to play with and jump on Ginger; on rare times, they even make an attempt to nurse from her. When they originally get to Hicks' house, these kittens are particularly helpless and weak.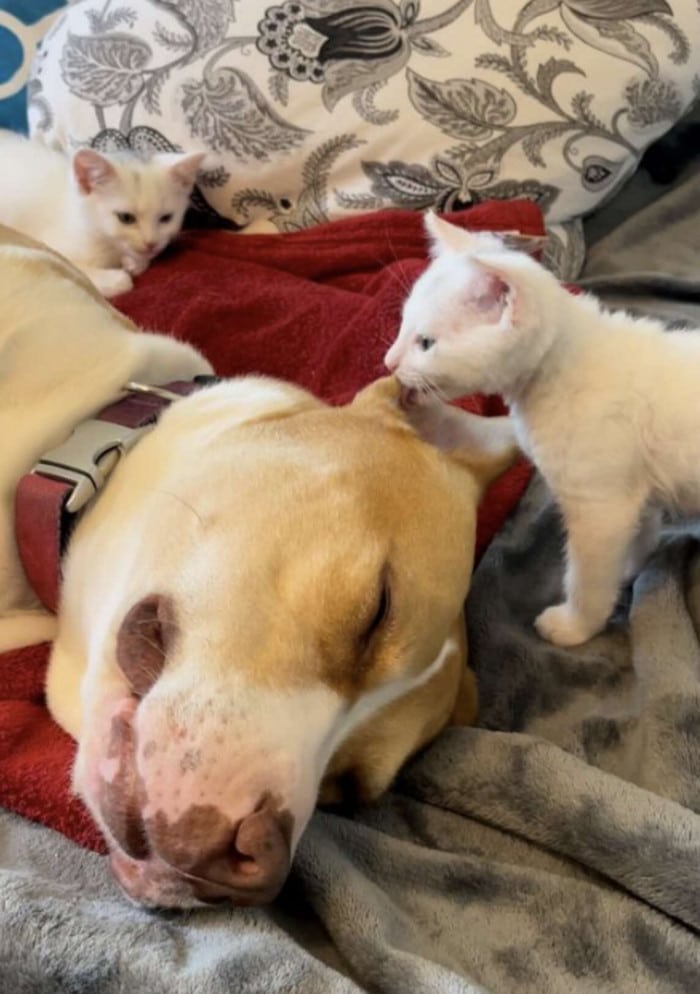 They are still figuring out how to exist in society. Ginger is excellent at providing for their comfort needs. Large cuddly animals are typically given to kittens by foster parents to calm them while they are under their care.
But because of Ginger, Hicks has never needed a cuddly toy. She said that Ginger acts as if she were a live, breathing, sleeping body cushion for the kittens.
As a result of Ginger's social efforts, the kittens soon gain a high level of comfort around dogs, which is another benefit for potential adopters who already have a dog at home. People will approach me and say,
"I want one of your kittens because I know they get along with dogs," Hicks reported.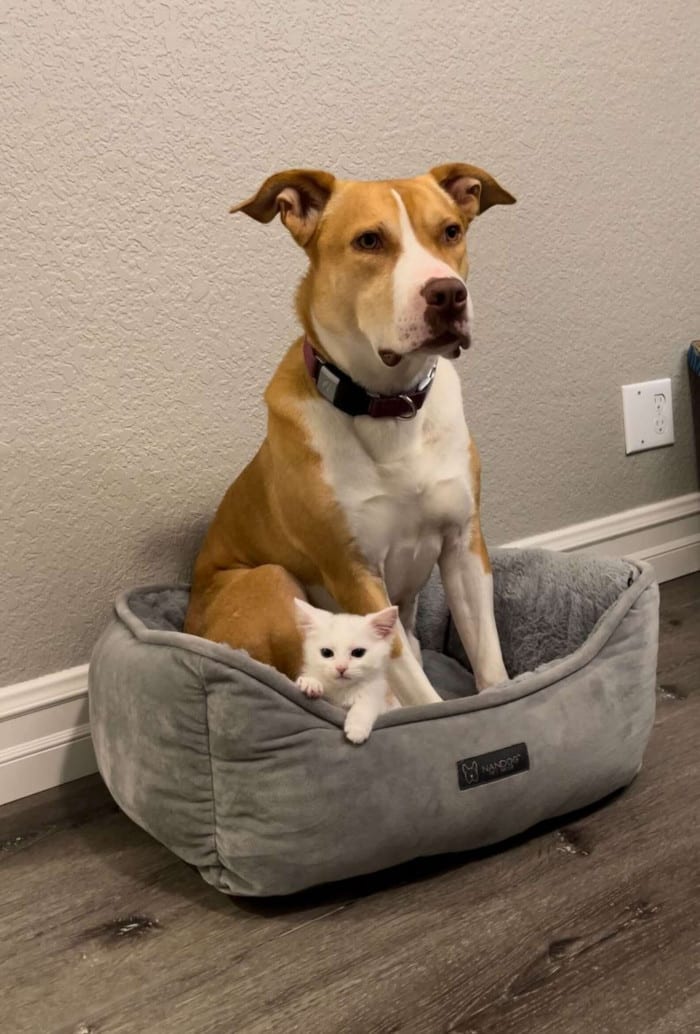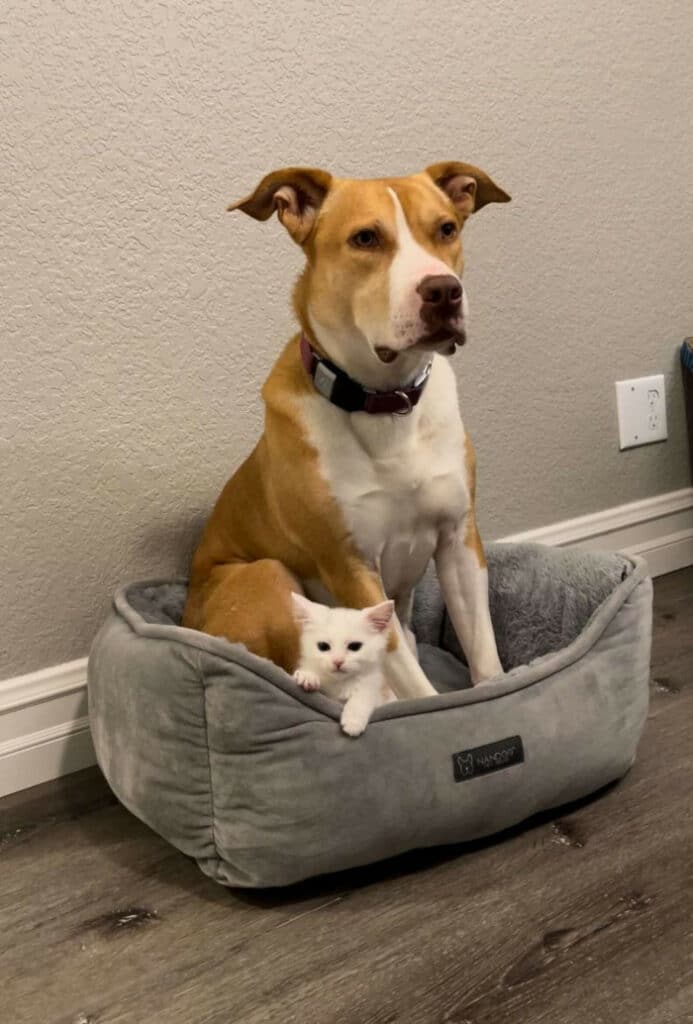 When the kittens eventually grow up and must leave, Hicks can tell Ginger is unhappy. But Ginger is aware of the fact that each time she watches a group of kittens leave, another bunch is nearby and will be even more in need of her comfort and care.
Some people might be surprised by this friendship, but dogs are friendly animals and prefer company over alone, therefore they will bond with a cat. Once that link has been created, the dog will care for the kitten as a member of its pack. Dogs and cats are not the only animals that care for the young of other species.
It's a good idea to be aware of this possibility in case you ever find yourself in a position like this because it could make the difference between the young animal's life and death.
Their friendship can strengthen and they might become closer as they age. If a kitten engages with an adult dog, they could become more lively and active as a result of the company, which is beneficial for promoting bonding.
Watch for any problems that would indicate that they aren't getting along and let the friendship develop naturally. If any animal displays behavior that is unusual for their relationship, it is important to be aware of the family situation and take the animals to a trainer or veterinarian.
You can follow Ginger and kittens in the Instagram here.