A stray cat enters a fire station and decides to make it his permanent home
One day, a stray ginger and white cat entered a firehouse, took a look around, loved what he saw, and made the decision to make it his home. Meet Flame, a feline arson! Flame was underweight when he initially arrived at the Belmont Firehouse in Greenville, South Carolina, but he soon found his way to the kitchen, where the boys decided to give him some leftover fried chicken from the fridge.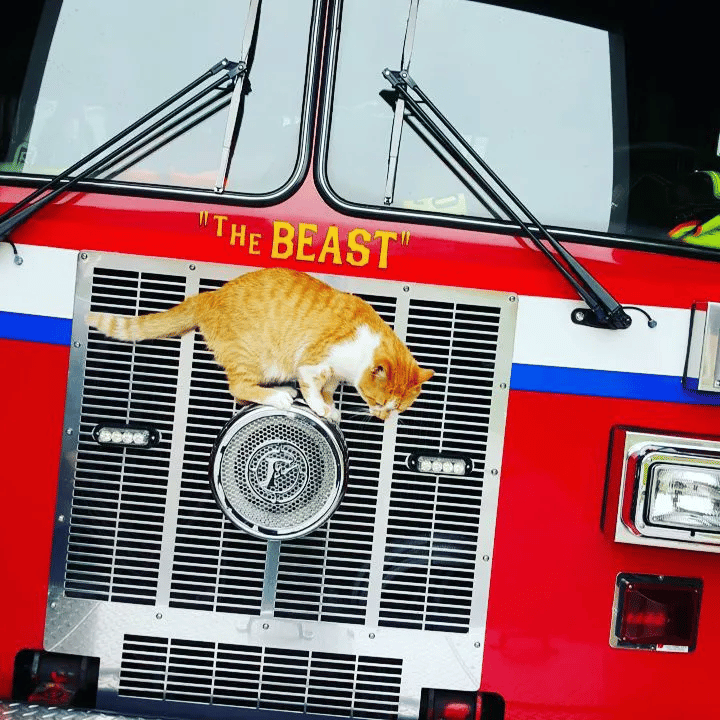 Flame decided that was it, he had finally discovered his new home. Flame has quickly adapted to his new surroundings and has earned the respect of the crew.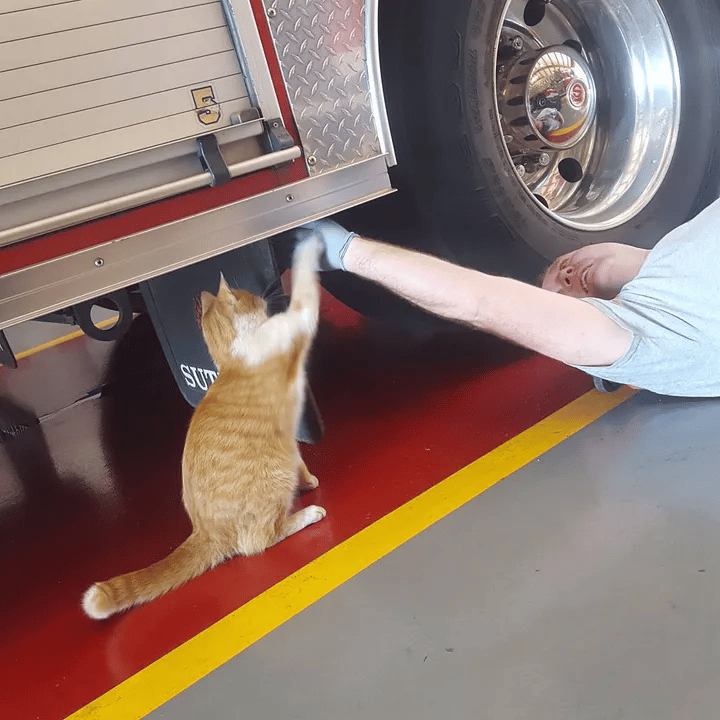 This cat has established himself as the resident and has full control of the space.  He enjoys keeping an eye on all the tools. and is really dedicated about his work. Every day, Flame inspects the hose. His commitment to his work is incredible! He doesn't hesitate to speak up if he finds a mistake. Nothing makes him happier than resting with the crew.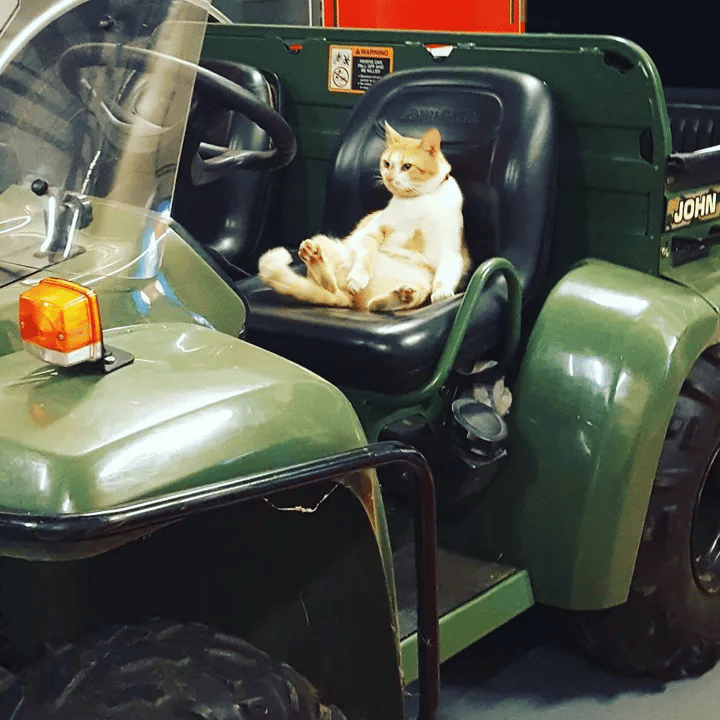 Even Flame has his own helmet.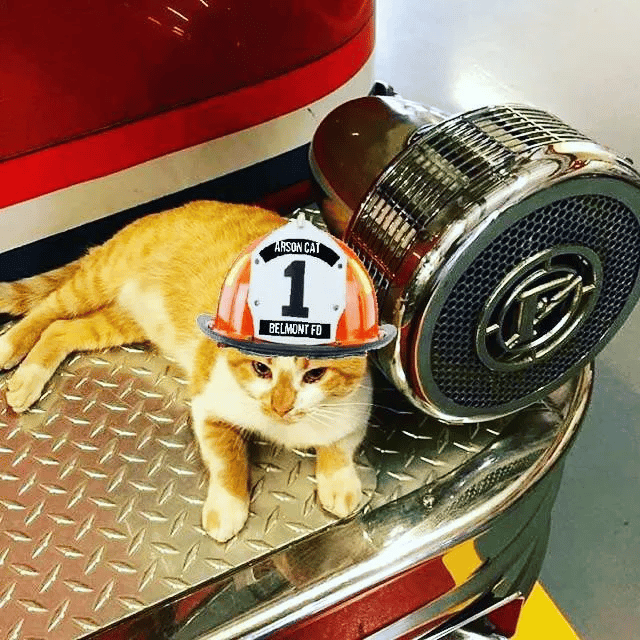 He just like to Chill and rest with guyz.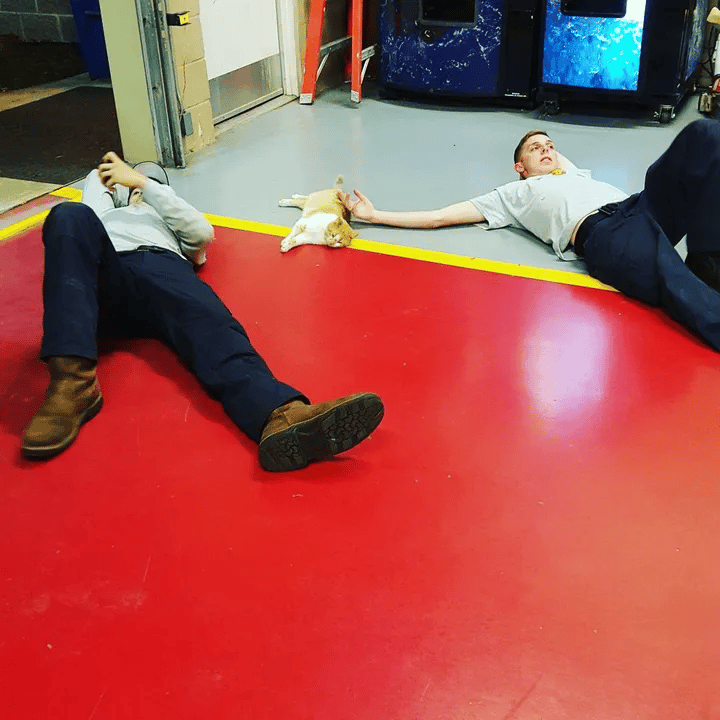 A high five by flame.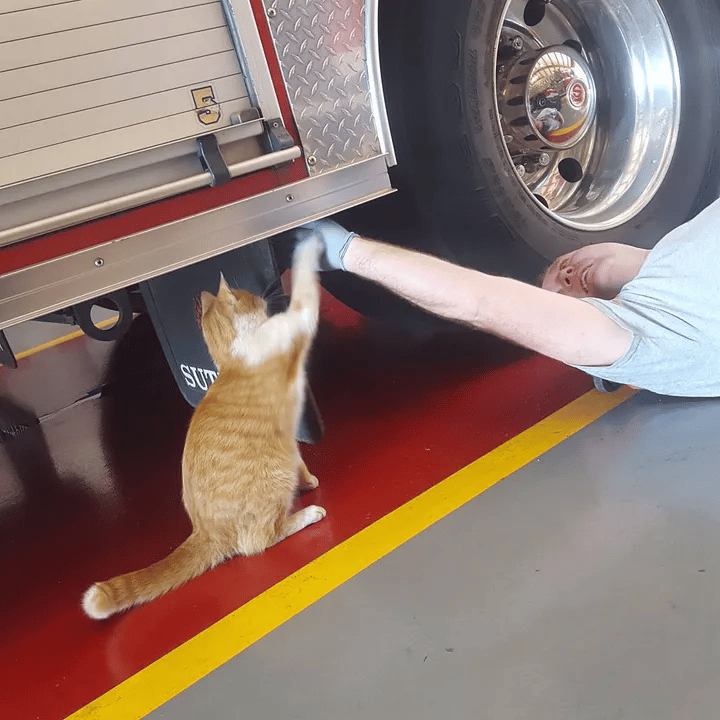 Can you find flame in this photo below?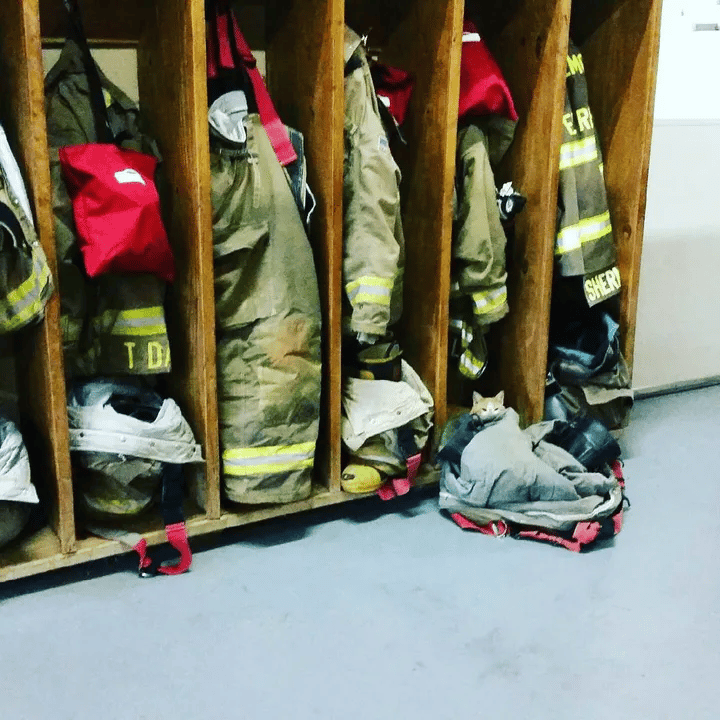 They kiss him good night and tuck him up every night in his bed.
Flame is able to provide them with companionship that no one else could, despite the fact that their profession can be quite stressful and devastating at times. When Flame needed a place to live, they took him in and now he spends every day keeping an eye on his human friends, bringing them a lot of joy and purring.
Credit: flamethearsoncat
Source: Lovemeow
More stories below. Check it out.