A Wheelchair Cat and a Three-Legged Dog Are Best Friends
Scooter is a cat who need a wheelchair to get around, and Falco is a dog with only three legs, yet they have built a strong bond. Unfortunately, the three-year-old Siamese cat suffered a spinal injury in an accident and is now unable to use his back legs. Falco, on the other hand, has only three legs because the dog lost a limb after being found wandering the streets.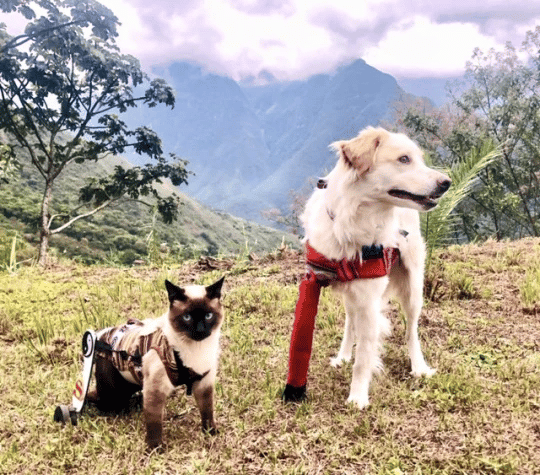 Both animals have faced multiple problems during their lives, but they were lucky to receive a loving home alongside Rose Mary Millán and Roy. Every day, the great companions enjoy trekking, wrestling, resting, and pulling hundreds of pranks on one other.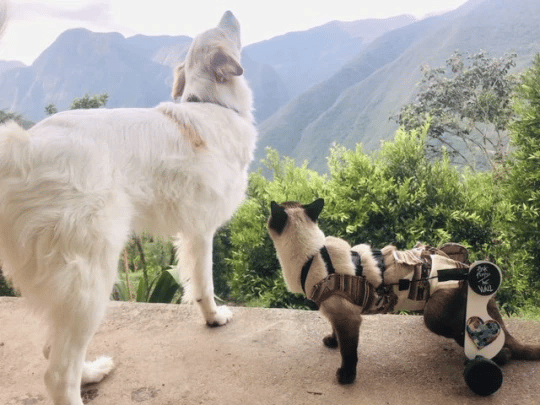 Rose Mary, who lives with them in Bolivia, is happy about their cute bond and frequently publishes photos of them on social media. The lovely pair of buddies has won the hearts of everyone on the internet who isn't afraid to express their feelings.
"They get along well and prefer going out together,  they enjoy the outdoors and are quite adventurous," Rose Mary told METRO.
She said that at home, both animals like fighting so much that they could go on fighting all day. They also play in various ways, but she adds that everything happens as long as Falco is in a good mood and wants to spend time with his adopted brother.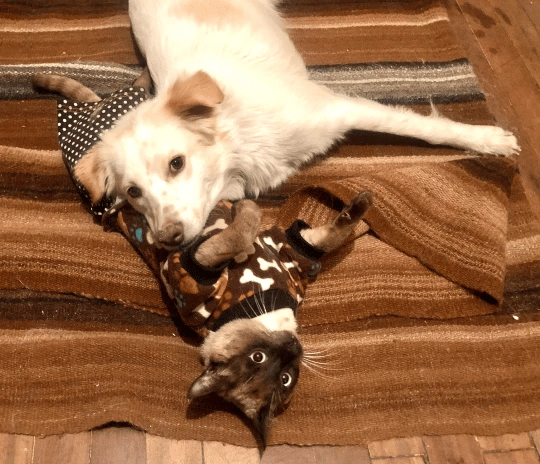 Rose Mary and her boyfriend decided to adopt Falco when a friend observed him roaming the streets alone. The dog needed help since the wound on his severed arm was not healing properly and was at risk of becoming infected.
"The vet stated the stitching on his wound was pretty bad, and based on the appearance of the wound, it was obviously not professional," Rose Mary continued, "but we'll never know for sure what happened." The stitches were rather painful, but Falco was able to recover in a matter of days thanks to the veterinarian's prompt assistance.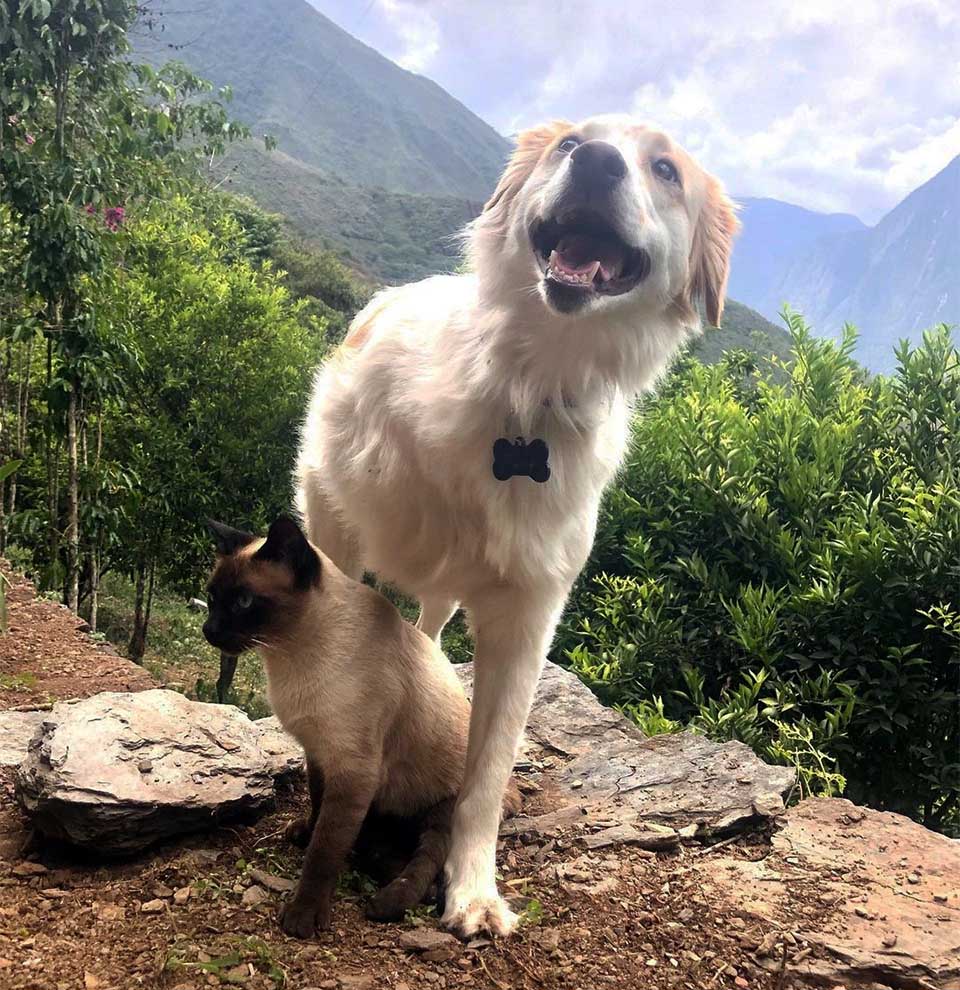 Rose Mary and Roy's first goal was to place Falco in a foster home while they found a permanent home for him. Surprisingly, finding someone wanting to accept a three-legged dog proved challenging. "Young and healthy animals are always accepted," Rose said, "but not elderly or disabled animals."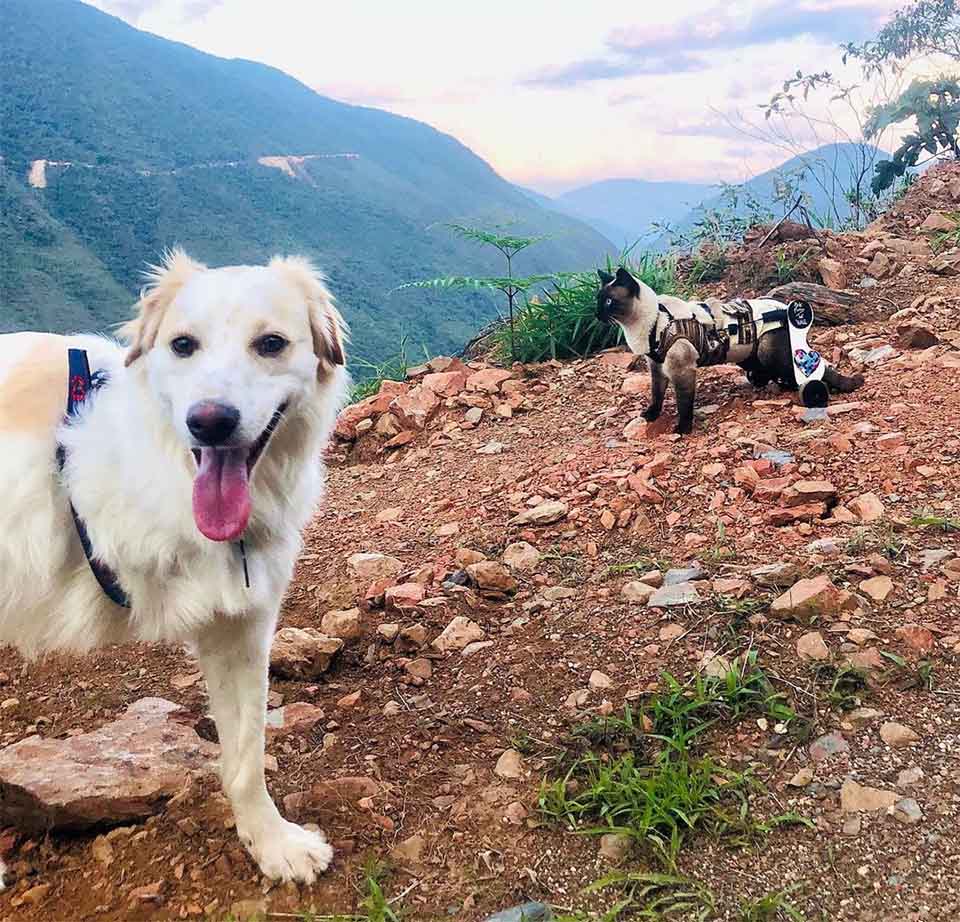 As a result, they decided to welcome him and include him in their family, along with his adoptive brothers Scooter and Louis. He formed a strong bond with Scooter from the beginning. When the couple took in each of their handicapped pups, none of them had any movement help, but they finally obtained the necessary gadget. "Falco only recently got his new leg," Rose Mary explained.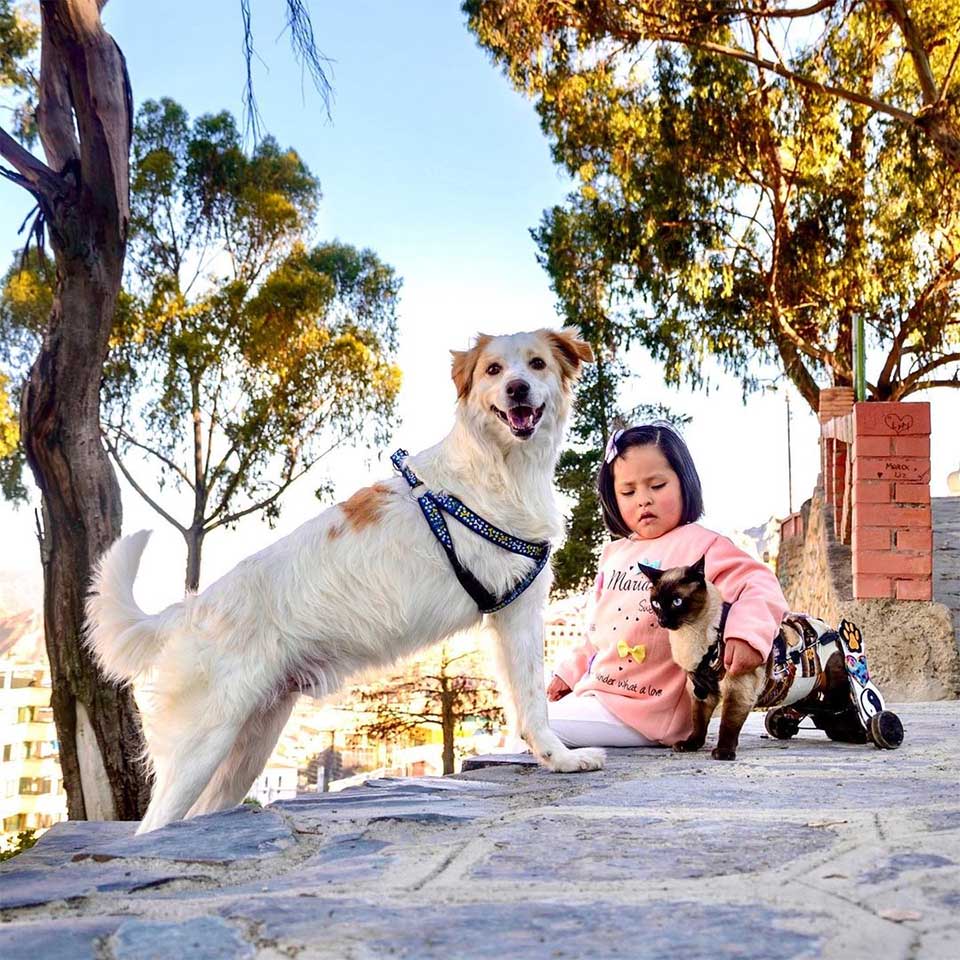 When he is missing a paw, he acts like any other dog, jumping as if he had three legs. However, adapting to your new prosthetic is important since it will help you walk better and live a more comfortable life. Rose "I don't seek for animals, they seek me out," Mary added, "and I can never leave them behind, especially if they are handicapped."
Nothing can keep this delightful pair of pals from living their lives to the fullest.
CREDIT: Instagram/ scooterspath
Check More Related Stories