On a woman's doorstep, a homeless kitten stayed and asked for help
Little Nuggie was by herself because she had no family. The six-week-old kitten traveled everywhere in search of a loving and caring home. Later, when she was too weak and hungry to continue, she just so happened to run into the right person and decided that she should help her. She refused to take "no" for an answer.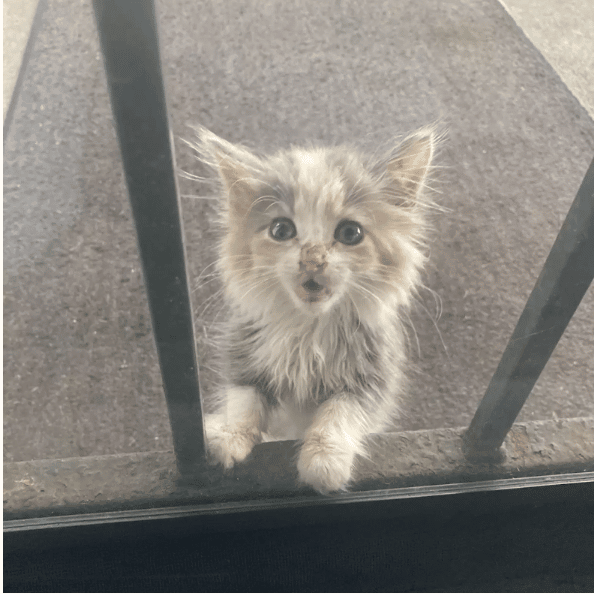 Nuggie snuggled up against the good stranger's windowpane the day she was saved and cried out for help. She sobbed a little bit longer when nobody helped her. The homeowner eventually noticed her and brought her inside to keep her safe until a nearby rescue could take over, proving that Nuggie's plan had eventually succeeded.
According to May Walsh of Detroit Community Cat Rescue, "a Detroit neighbour called us about a little kitten less than a pound on their porch." They sent a snapshot, and we were powerless to refuse!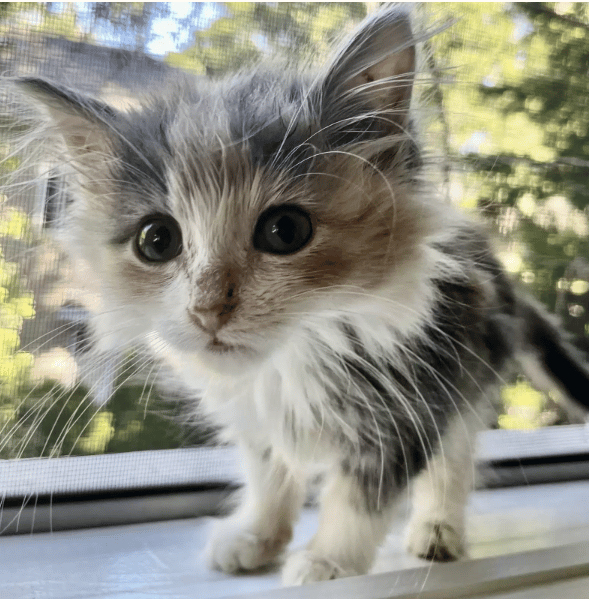 Quick action was taken by May and her crew to take Nuggie into their care. She first had a few minor health issues, but things are currently getting better. She's healthy and happy, May noted. She's still quite kind, although she prefers playing to cuddling a little bit more. She moves with the hopping motion of an insect. Since her whiskers are longer than her body, she occasionally trips over them.
The active kitty is actively searching for her forever home, where she will never again be alone. May commented, "Nuggie brought so much joy into my life and the shelter. She displays why both humans and pets may benefit from rescue.
Credit: INSTAGRAM/DETROIT COMMUNITY CAT RESCUE
Recommended For You