A woman sees her foster kitten cuddling with an outdoor cat
When Garfield the kitten was five weeks old, someone found him wandering the streets alone and brought him to the animal shelter. He had ear mites, was covered with fleas, and was nothing than skin and bones. When she saw him, Megyn Scott-Hintz, who often fosters kittens, felt she had to help and take him home. Once there, she saw that he was extremely chill for a wild kitten—these animals typically hiss and avoid contact with people.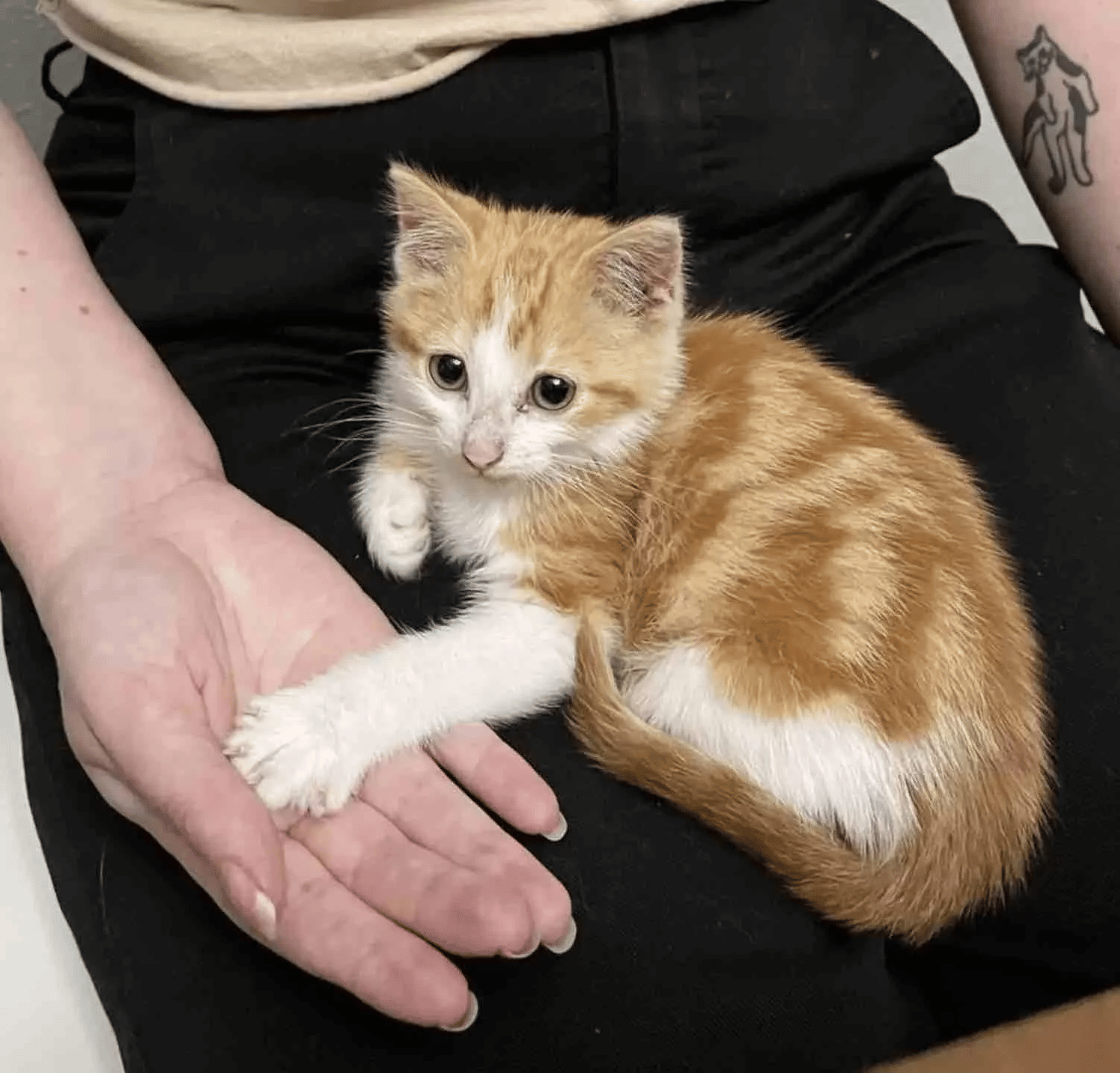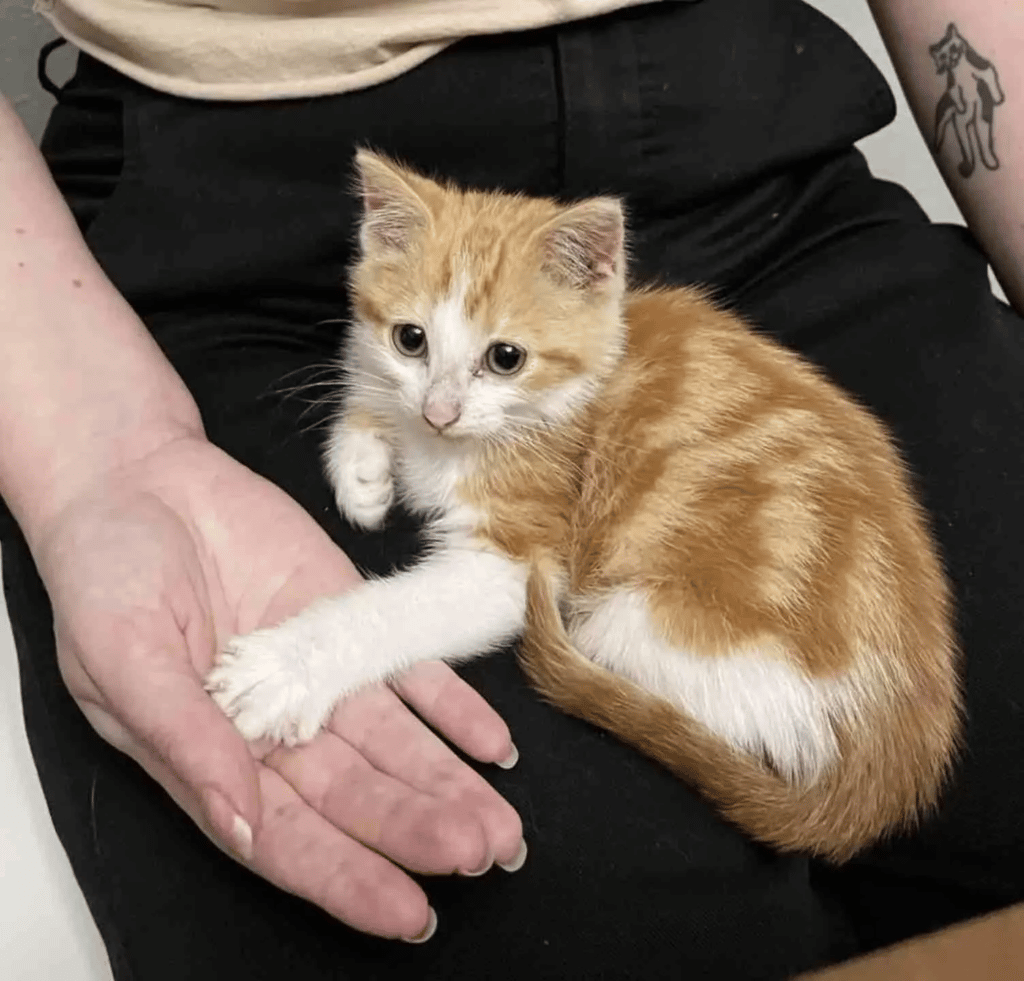 Garfield adapted quickly to his new place and made friends with Captain Pickles, Megan's outside semi-feral cat. This elderly cat had never shown any interest in any of Megan's other foster kittens, but something about Garfield must have captured his attention because he soon became his buddy and protector. Even better, they would cuddle up on the couch, which Pickles had never done before.
Pickles was found by Megan more than nine years ago, and because one of his ears was tipped, she knew that he had once been neutered while residing in a cat colony. He had fought her efforts to make him a house cat for years; rather, he chose to spend the most of his time on the porch, coming inside only for meals.
Garfield ended up having a few health problems, requiring the need for emergency care at the veterinarian. Pickles was overjoyed to see his mate again after he had spent a few days at the vet.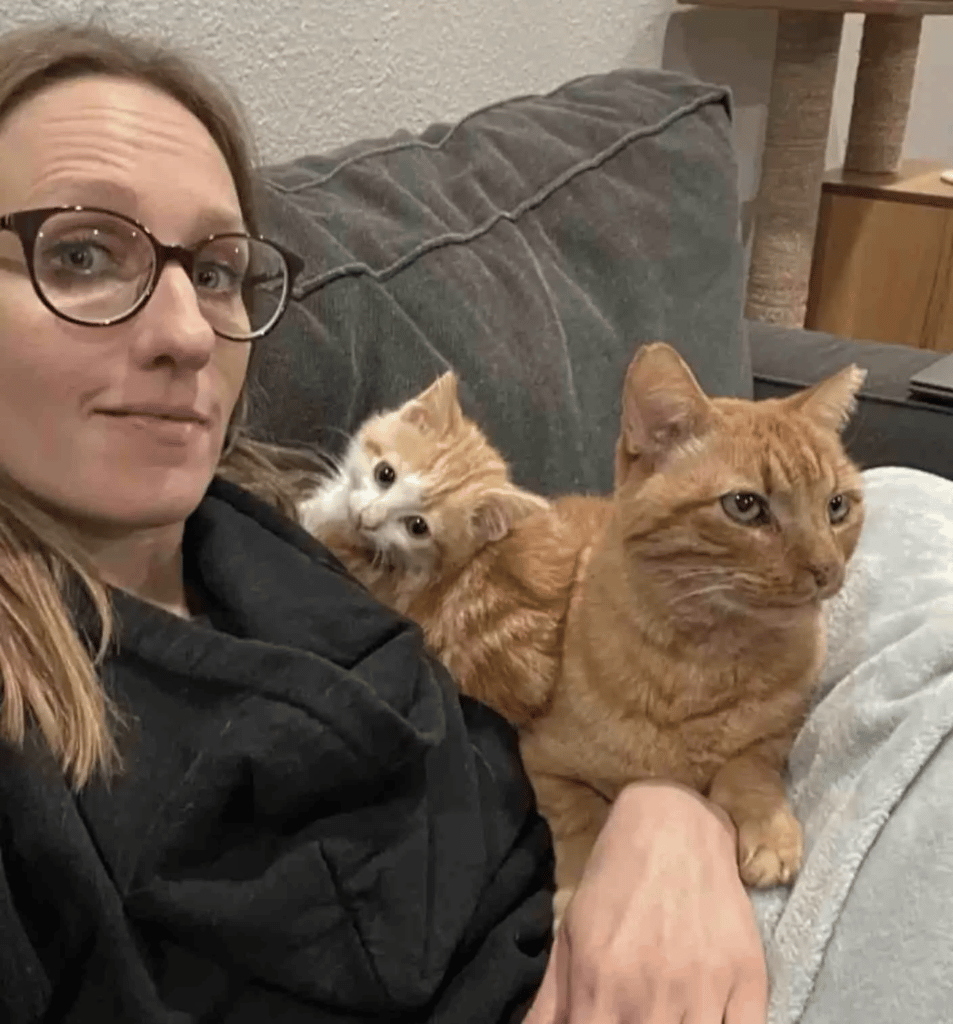 The Dodo was told by Megan that Pickles "groomed him beautifully as soon as he came back." He told me, "You need to get clean. You're horrible,' and Pickles would try to bite me if I tried to stop her from grooming him. Don't touch the baby, he shouted. Get out of there. I understand what I'm doing."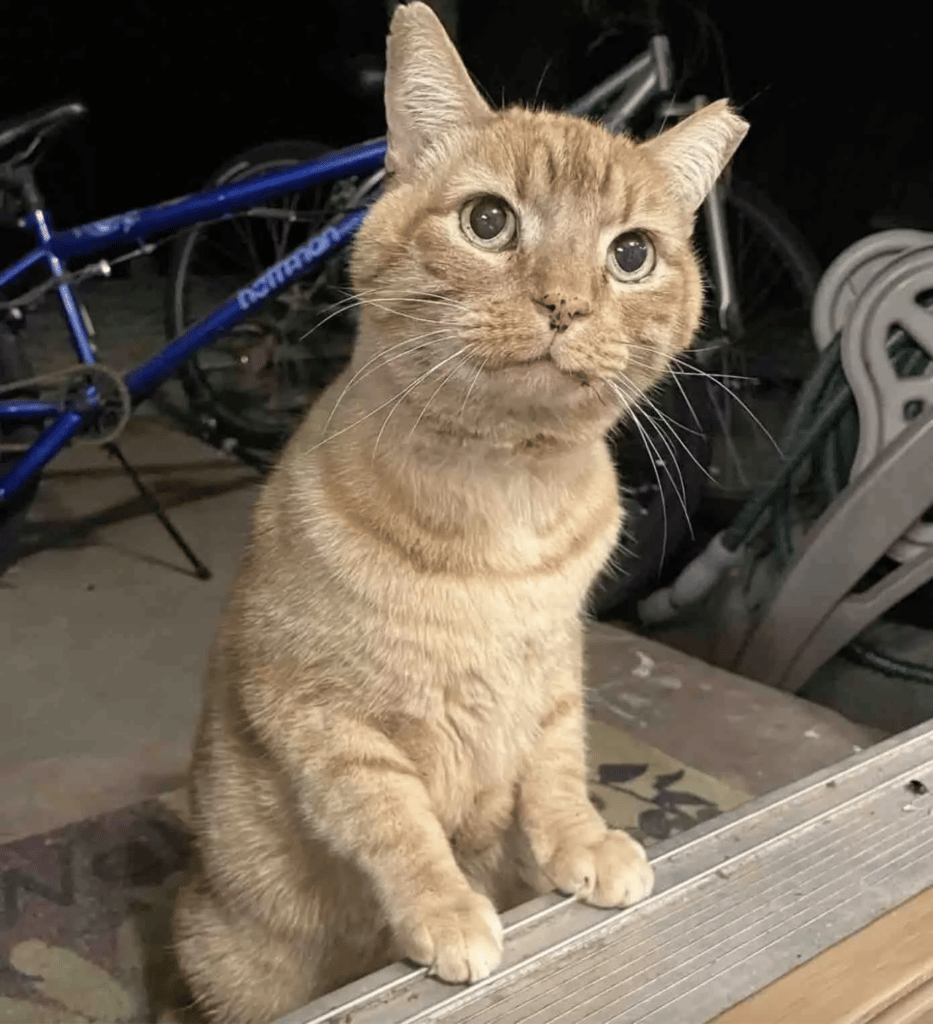 Pickles stayed by Garfield's side throughout his recovery, as if his instincts had informed him that Garfield was ill and required ongoing care. The ginger kitten, though, was tough and quickly recovered. Pickles wants to be close to Garfield now that he is feeling better, but he is more at ease about the scenario, Megan observed. "He's not keeping such a tight eye on him."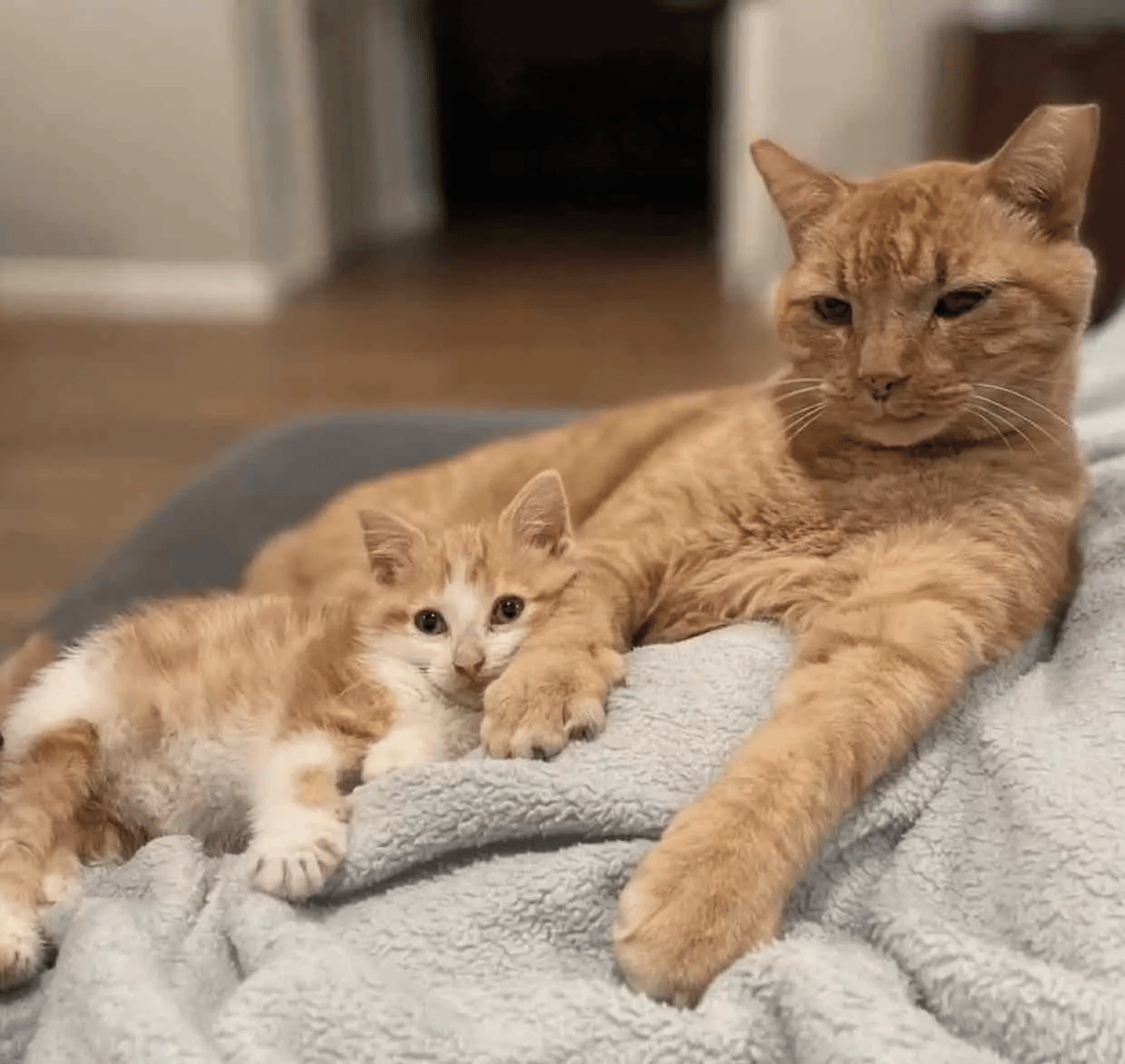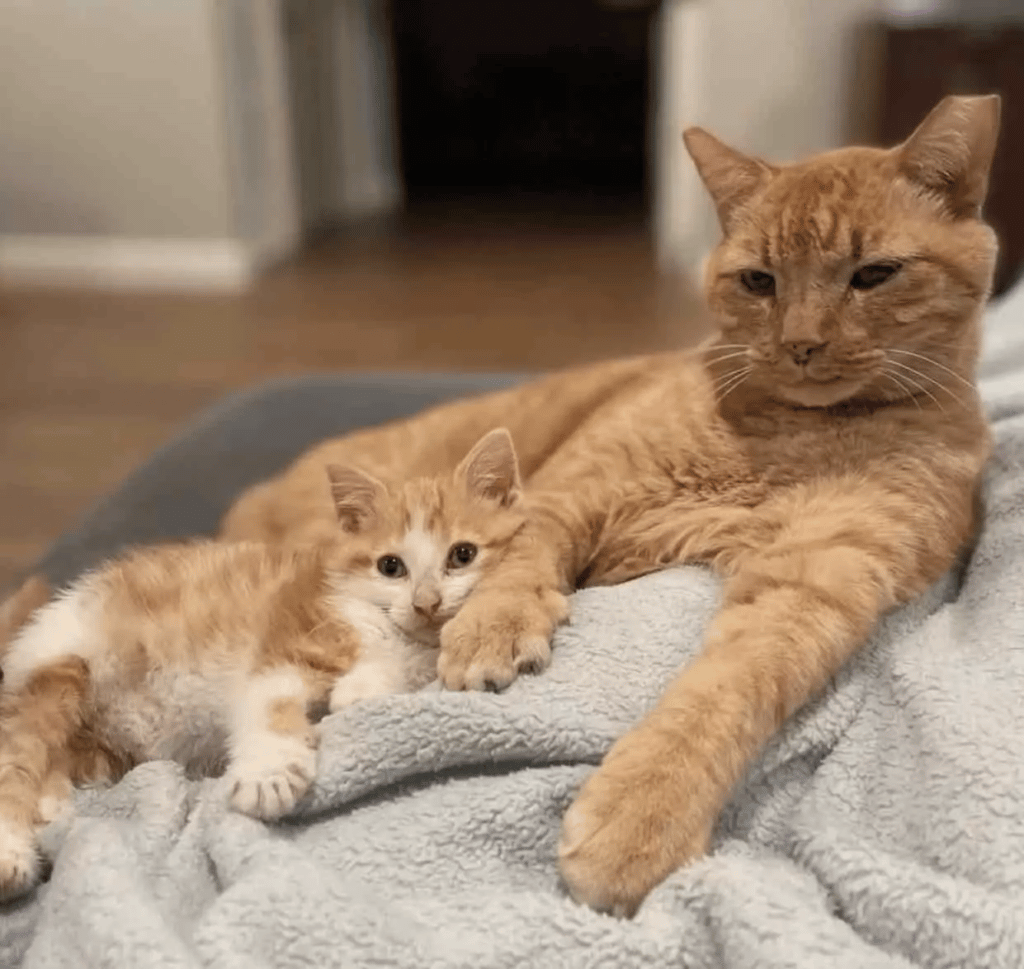 Megan noted that Garfield had improved greatly and was now grooming Pickles, who was teaching Garfield on how to behave like a proper cat. When it comes time for this tiny kitten to be placed for adoption, Megan hopes that everything he has learned in his foster home will help him. And she is overjoyed that Captain Pickles has come to the conclusion that being indoors is actually not all that bad.
Credit: dodo