An Elderly Cat Actually likes Her Mailman
Look at this lovely cat! Bijou is a cute cat who spends her time looking out the window. The elderly cat sits on the window ledge until her favourite person, the mailman, comes by. Yes, Bijou absolutely loves her mailman and always hugs him the moment she sees him.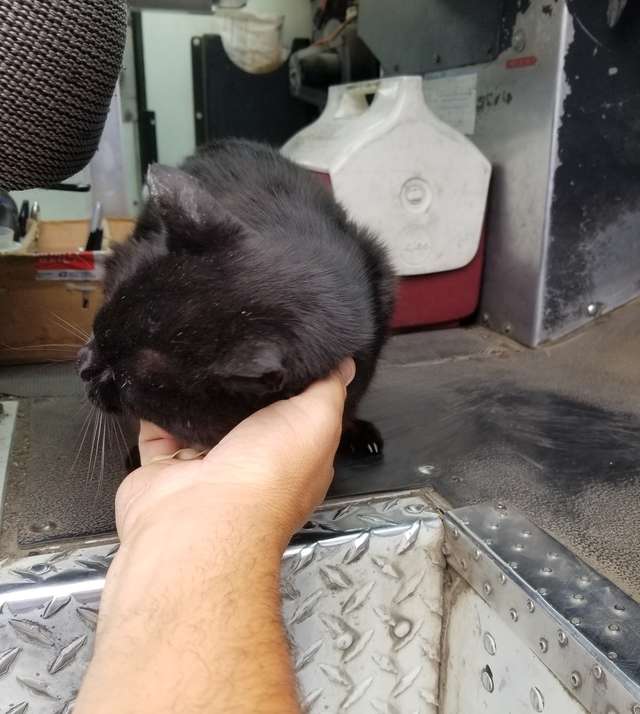 Dogs are known to greet the mailman or any of their dearest friends, but what about cats? That's something we haven't seen before. McEuen, the mailman, stated that a few dogs greet him on his route, but Bijou is the only cat who does so.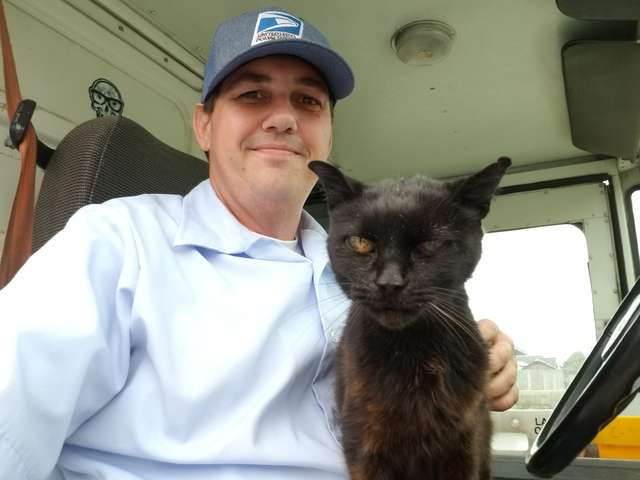 When the mailman's route changed a few years ago, the old cat and McEuen met. They instantly 'fell in love' with each other. "I knew she was old the moment I saw her. "Every time I came by, she was very sweet, and we finally became good friends," he recalls.
McEuen is a substitute mailman who fills in for other mailmen on their days off. He has five routes, so he only sees Bijou once a week. She makes the most of her visits, however, by hugging the mailman and spending some time with him before he leaves.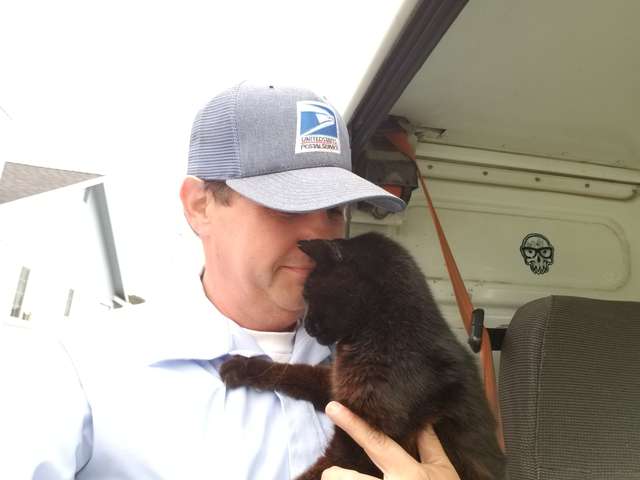 Bijou also loves the mailman's truck and spends the most of her time resting on the passenger seat inside. Last year, she started to be interested in the truck, according to McEuen. She is presently too comfortable in the passenger seat.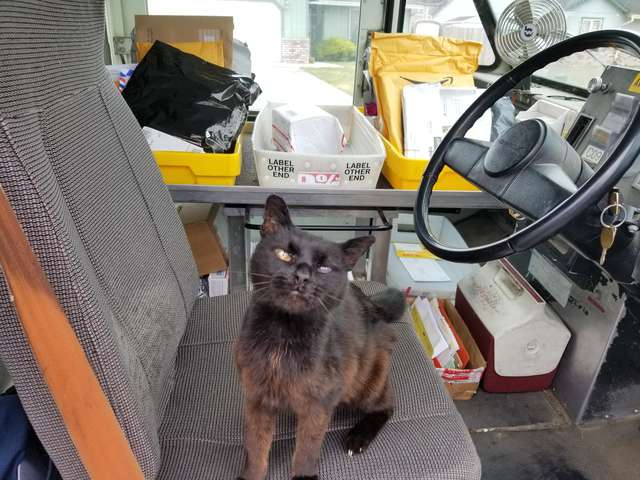 Bijou won't let the mailman leave before he gives her a couple good head rubs and hugs. He doesn't mind their brief time together, she clearly enjoys it. Their friendship is truly one of a kind.
More Popular Cat Stories