Cat Waits Patiently as Grandma Fixes His Favorite Toy
As a kitten, Lucas fell in love with a toy leopard that was about his size. Over the past four years, Lucas has grown up, but he hasn't lost his love for his favorite toy.
According to Lucas' mother Alana, "I bought the toy from my local zoo, along with a few other plush animals. He normally won't touch my cuddly toys, but not this one.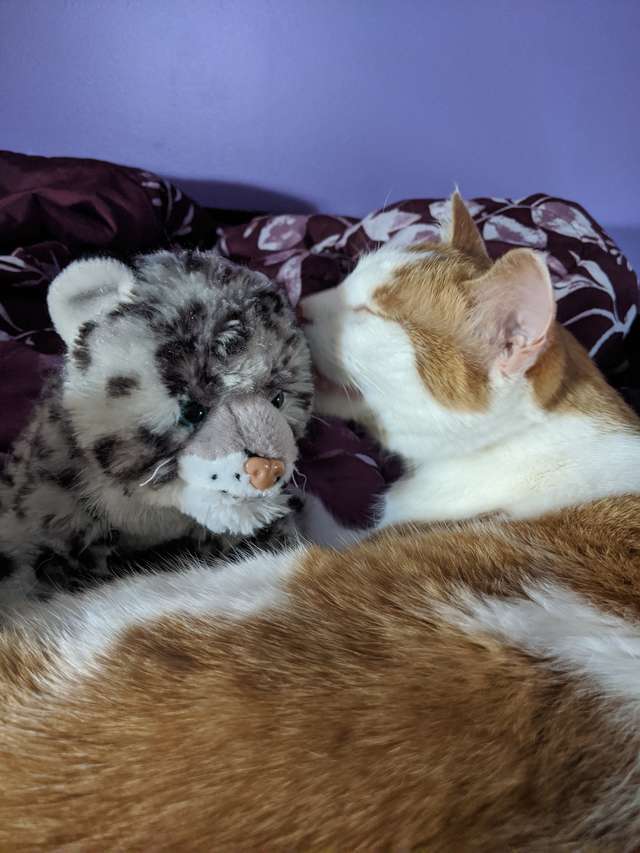 Age has made the toy a little ragged, but Lucas doesn't seem to mind. The leopard has a unique quality because it is Lucas' little friend and his security blanket. Alana, who requested that her last name not be used, stated that "he just would go crazy over this one."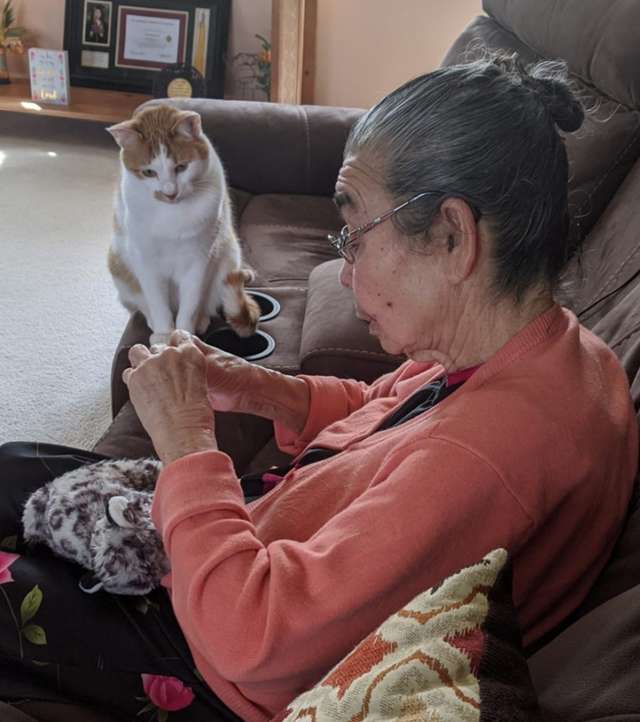 "I'd find it in all kinds of strange locations, covered in cat spit." Alana's grandmother moved in with the family a year ago and fell in love with Lucas right away. She decided to give the cat's leopard some new life after noticing that the filling was seeping out and the fur was tattered.
Alana stated, "He's had this toy for about four years, and it ripped from wear and tear." "My grandmother, who lives with us now since last year, loves Lucas. She fixed his favorite toy after noticing that it had been torn." Lucas watched calmly while Grandma worked on his pal while he was fascinated by the needle and thread weaving around his toy.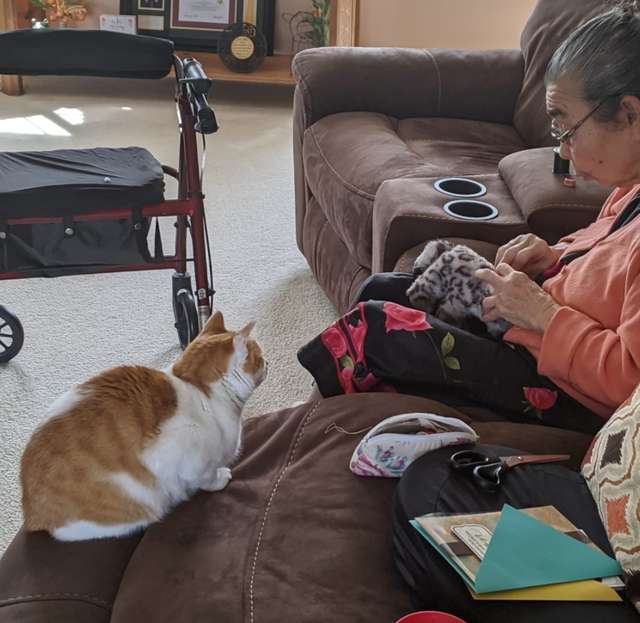 Alana said, "He watched the entire time." He was simply very interested in what she was doing. When Lucas' grandmother was finished, she gave the cat his new toy, and it was clear he was happy with the result. She made a kind effort, and Lucas will be able to enjoy his favourite toy for years to come. "Lucas was excited," said Alana.
Image Credits: Alana
More Cat Stories