Gray kitten approaches a man and asks for help before refusing to let go
Jason Belisha thought it was very difficult when his rental car broke down, but when a tiny grey cat showed up, he was truly grateful for the engine problem. It didn't take Jason long to locate the starving cat after hearing a few meows in the parking lot.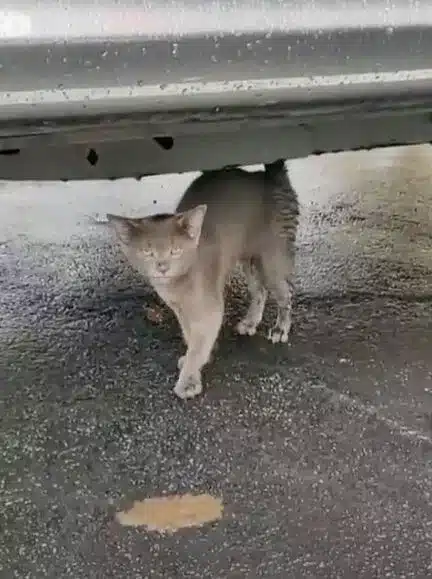 This tiny cat, now known as Popeye, was happy to reach and enter Jason's arms. Jason could see that the cat needed some special loving care and attention.
Jason decided that the best way to proceed was to take Popeye to the neighbourhood animal shelter to see if he belonged to anyone. However, they were unable to locate the owner and advised Jason to return the dog to the streets where he might survive on his own as they were unable to help.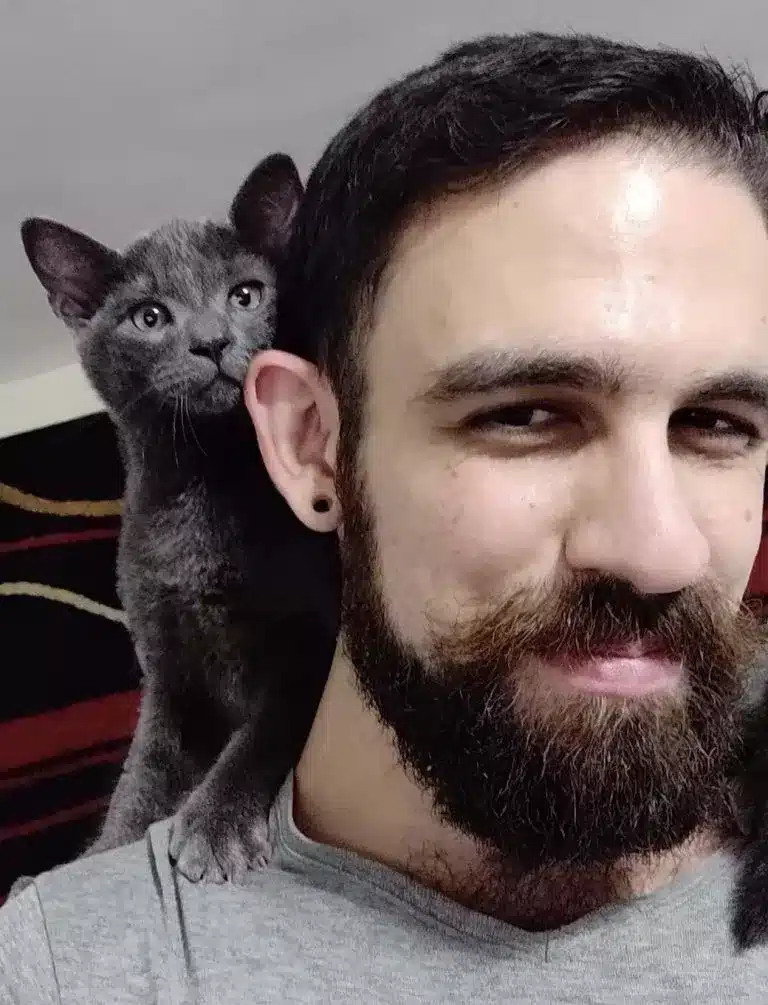 Jason brought the tiny grey kitten home after picking up the car from the mechanic and going to the pet store. Popeye became friends with the house Corgi, Goose, and started using the litter box right away. He even demanded on sharing a bed with his new foster father and dog sibling.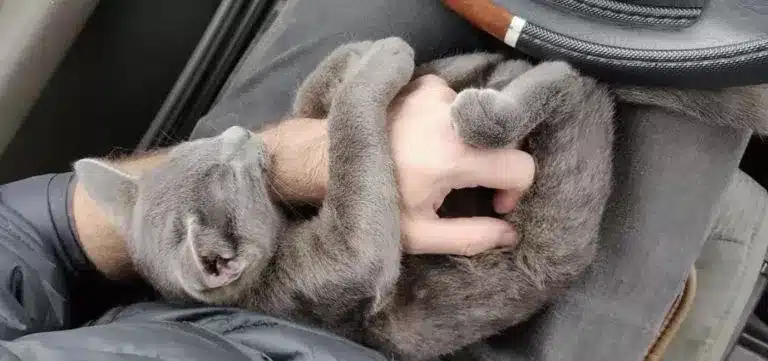 But Jason understood that the situation couldn't stay forever, no matter how much he loved tiny Popeye. He was aware that his busy schedule as a musician would prevent him from giving Popeye the attention he need.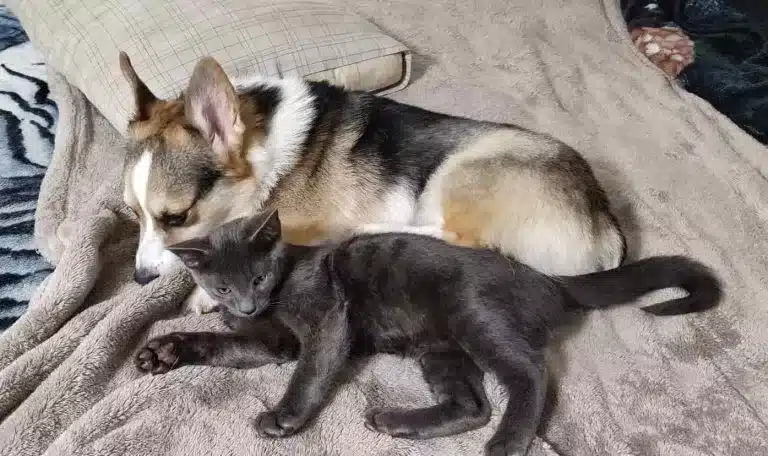 However, a close friend of Jason's then got in touch with him to offer him a place to stay if he couldn't keep him. "Before I became too attached to him, I jumped at the chance and brought him over, "Jason said. "If I had been given a few more days, I would have become insane!"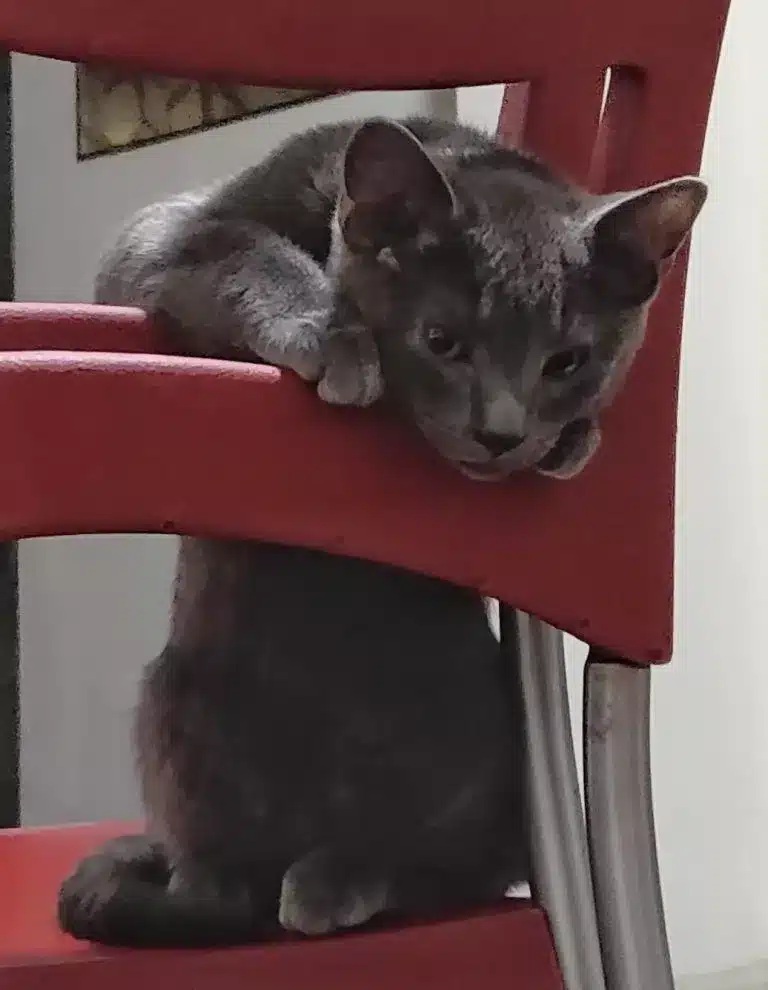 Even though Jason found it hard to say goodbye, he knew he was acting in the best interests of Popeye, who is now quite happy in his new forever home. Jason follows Popeye's adventures, and the feline's new mother often sends videos of Popeye's activities.