Heart Touching Story – Stray kitty Helps the Sick Dog
When you're small, trapped in a storm drain, and soaked to the skin, the world must seem terrifying. Maybe that's how Ginger Biscuit felt until someone helped him and brought him to Greenside Animal Hospital in Johannesburg, South Africa. Staff had no idea about this little guy's health, so they put him in the isolation ward so he could rest and recover in peace.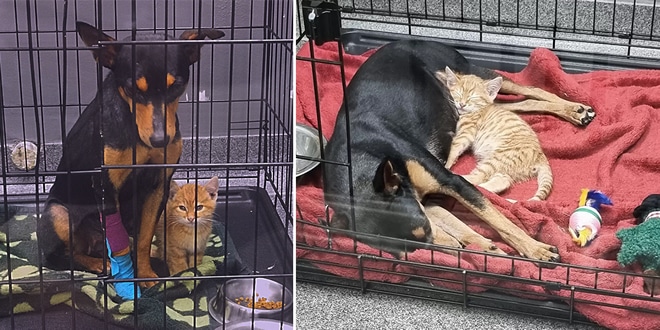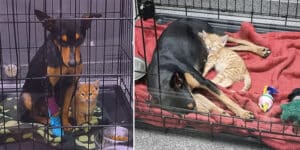 Ginger, on the other hand, was initially terrified. According to The Dodo, everything and everyone was bigger than him. His world was now full of unfamiliar sights and sounds, even though he was only 8 to 10 weeks old. Of course, this meant Ginger was nervous whenever the staff provided care.
Also see: Paralyzed rescue cat becomes a nurse at a shelter saving lives
Ginger had the isolation ward all to himself, save for a small dog named Anne, who was also terrified. Anne, like Ginger Biscuit, was taken to the hospital as a stray. The small black-and-tan dog was discovered hiding in a bush at a nearby sports club. One of the trainers at the sports club brought her in, and hospital staff discovered she was covered in fleas and ticks. As a result, she became very ill. They went right to work healing her and putting her in the isolation ward so she could rest.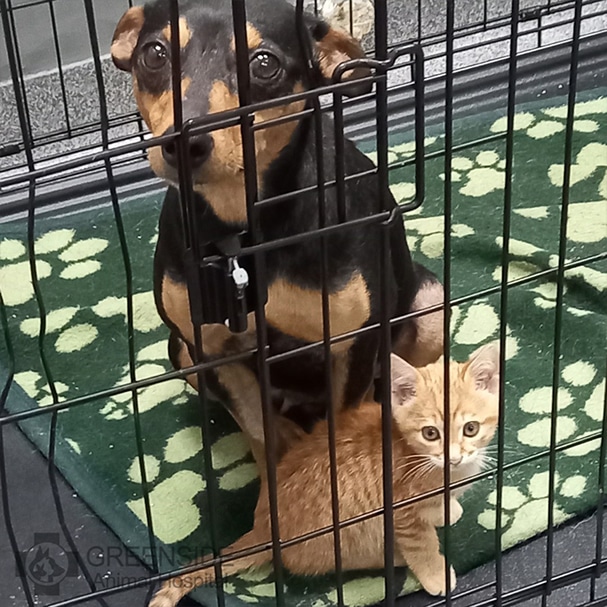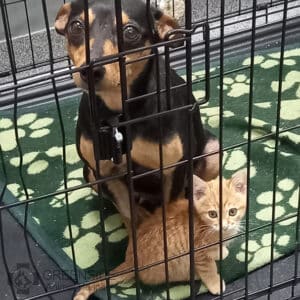 Must see: Lost Cat meets her mom after Year
Cats and dogs are typically kept in different areas at the hospital, with the exception of the isolation ward. The cages of Anne and Ginger were across the room from each other. Employees were certain they would never come into contact with each other. At least, that was their assumption. Until Ginger disproved them. Employees managed to walk into the ward one day and couldn't believe their eyes. Ginger's cage was empty when they arrived, and they discovered the tiny orange kitten hugging and kissing with Anne in her cage.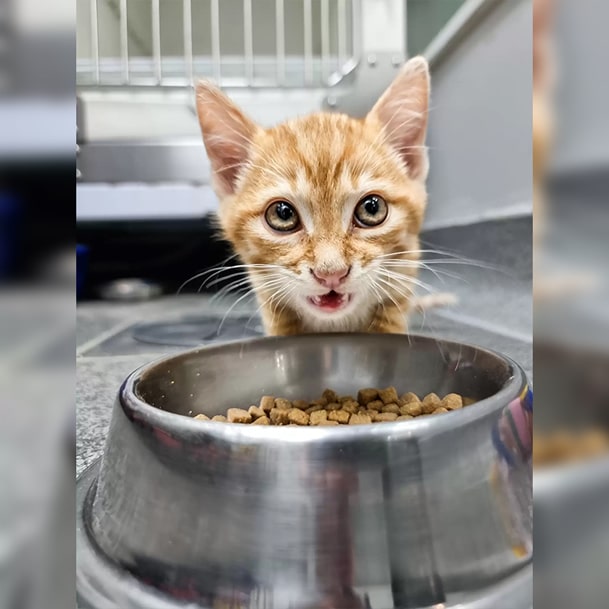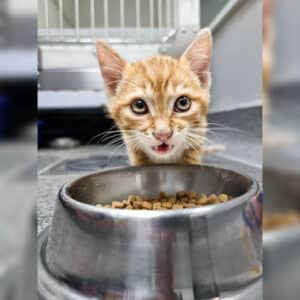 Their concerns were quickly dispelled when they witnessed Anne's gentle treatment of Ginger. This kitten and dog clearly loved each other because they kept each other calm. Nonetheless, the staff attempted to keep them apart. But it was all in vain. Ginger and Anne preferred being with each other. They wanted to stay together, and that was just the way it was going to be.
Check now: Redhead Cat Rescued And Adopted by His New Mother
Viljoen and Greube said "After first discovering them together, we moved the kitten back into his cage because it had a litter box, food, and water, but he quickly made his way out of the cage and back to his friend."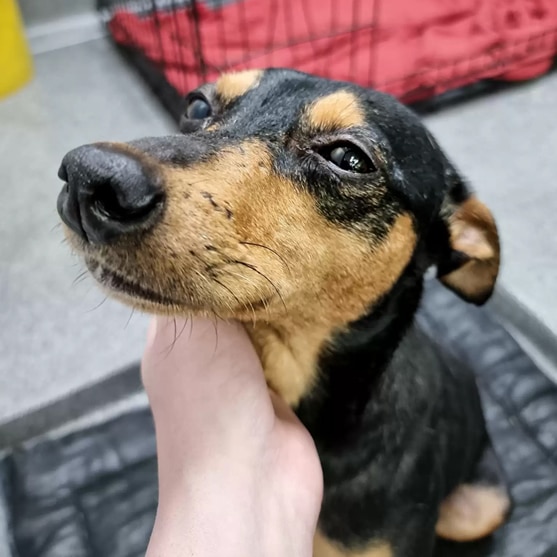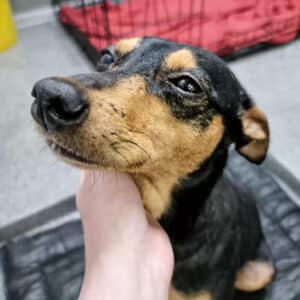 Anne and Ginger are much happier now that they can share their crate. Anne was extremely weakened when she arrived at Greenside Hospital, and having Ginger there to comfort her is assisting her in recovering and gaining strength. He's a small person Anne can focus on and care for, and Anne provides Ginger with a sense of calm and safety. Something he'd never had before.
"It's definitely 'yours, mine, and ours,'" Viljoen and Greube say. "They enjoy cuddling and even sharing meals." They have toys, but chasing Anne's tail is the kittens' favorite pastime!"