These 40 images show evil cats acting like the biggest jerks to good boys
There is no question in your mind. Your life will be a misery because of them. But to be honest, we are not grumbling. We get dependent on the suffering they cause us. I'm not suggesting all cats are a**holes, but it can be very difficult to think differently. Your cat is not yours. Your cat is yours.
They are uncontrollable because they have free spirits. I'm not sure, but I believe cats enjoy bothering us in some way. They intentionally do things that irritate us. And as an act of apology when we are upset, they will come and cuddle with us. Cats may play with people's emotions.
They don't only treat people badly. If you live with a dog and a cat, you understand what true chaos is. If you believed that cats feared dogs, you were mistaken. The roles are reversed. Your cat will make life miserable for your dog. Scroll down to see 40 instances in which cats made dogs bow down to them.
Also see: Yana, the cat whose parents ran out of ink and who has two very different sides
1. Please Call Master For Help. I Am Trapped In The Corner By Vicious Beasts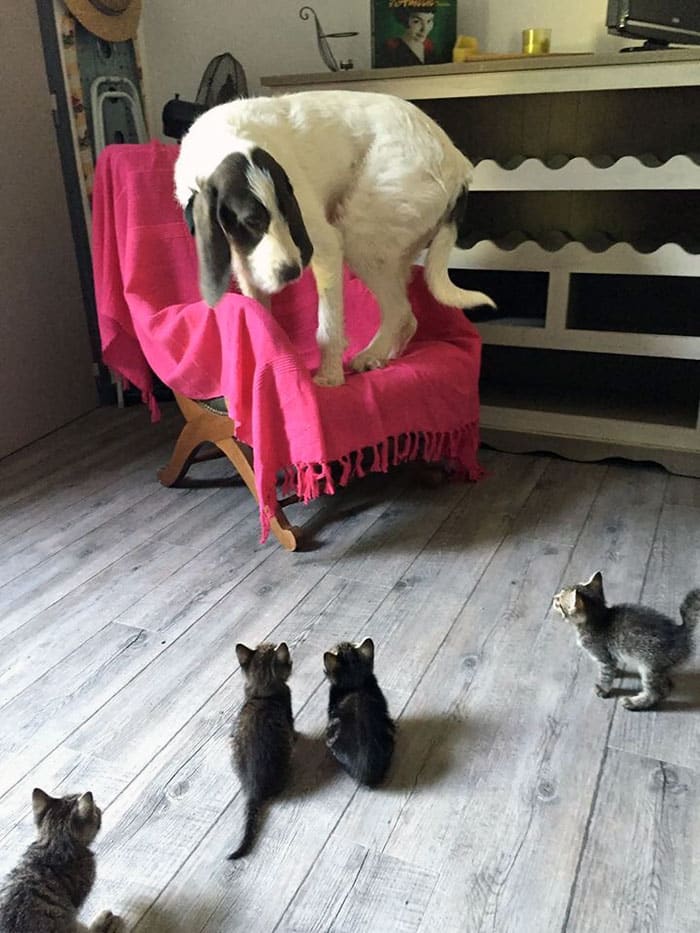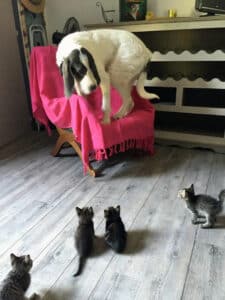 2. They Were Both Sleeping 3 Minutes Ago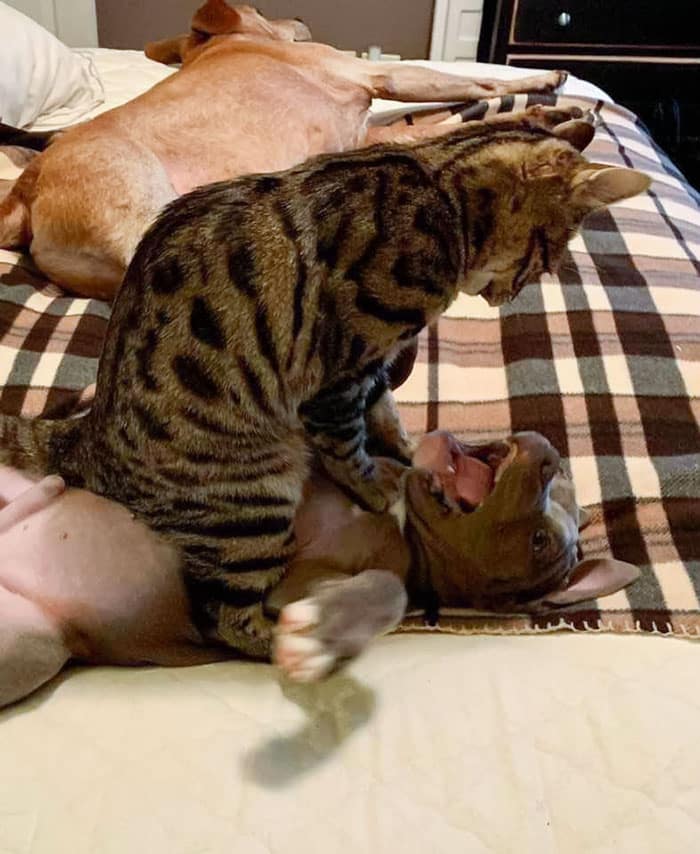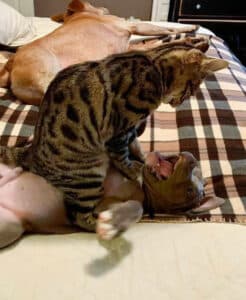 3. I Was Able To Capture The Raw Anguish He Felt After Losing His Bed To The Void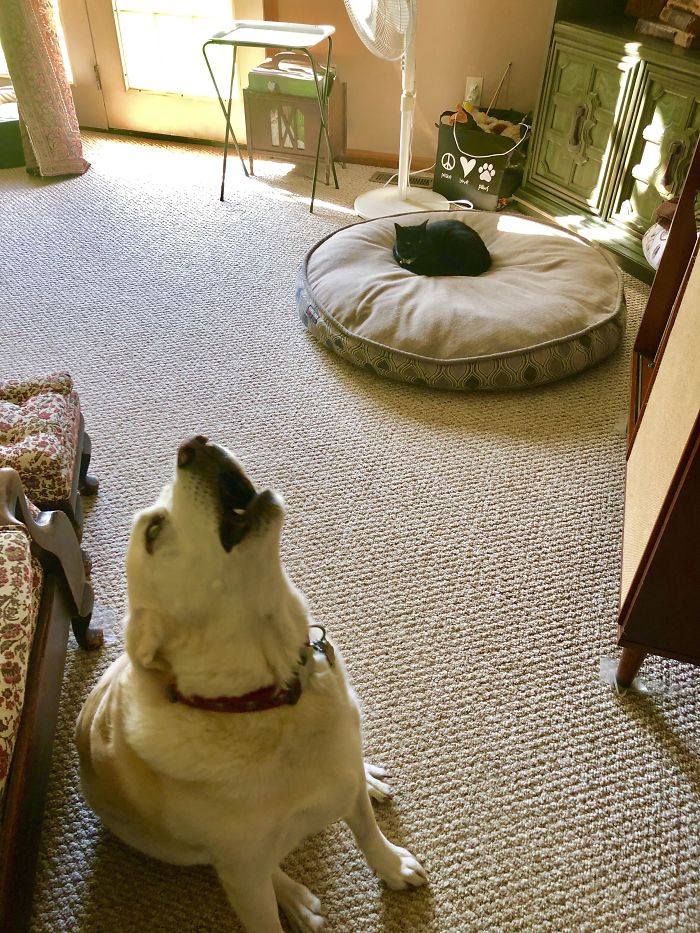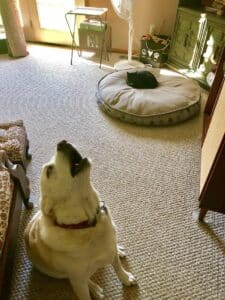 4. The Real Murderer Is In Your House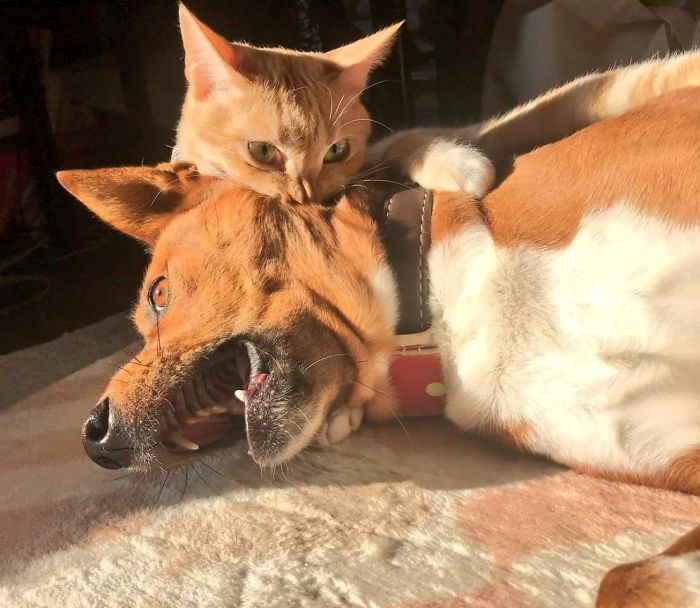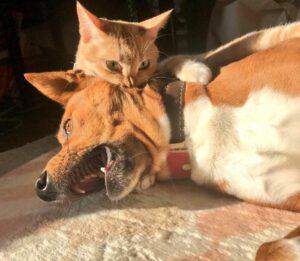 5. I'm Fine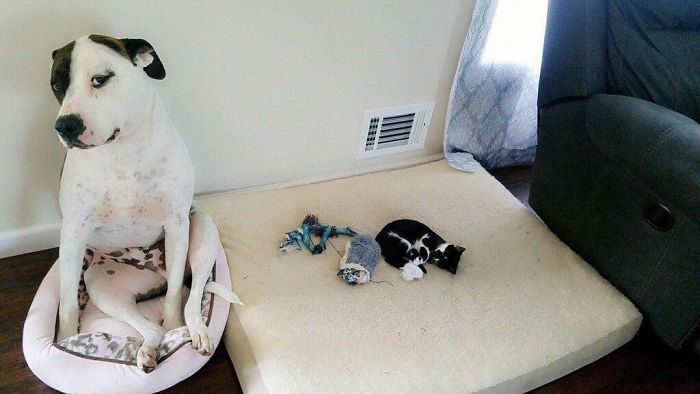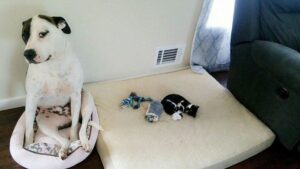 6. My Cat Recently Discovered The Dog Bed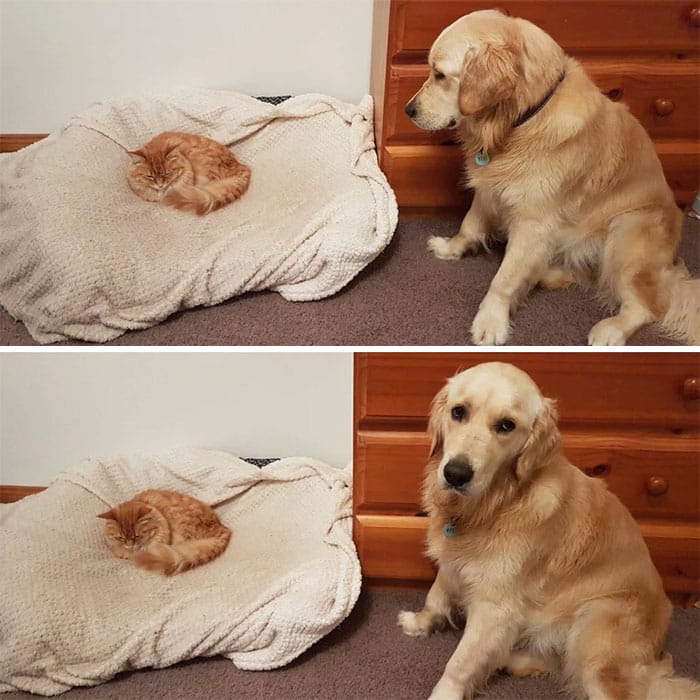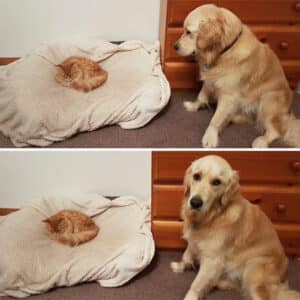 7. We have a cat in our house.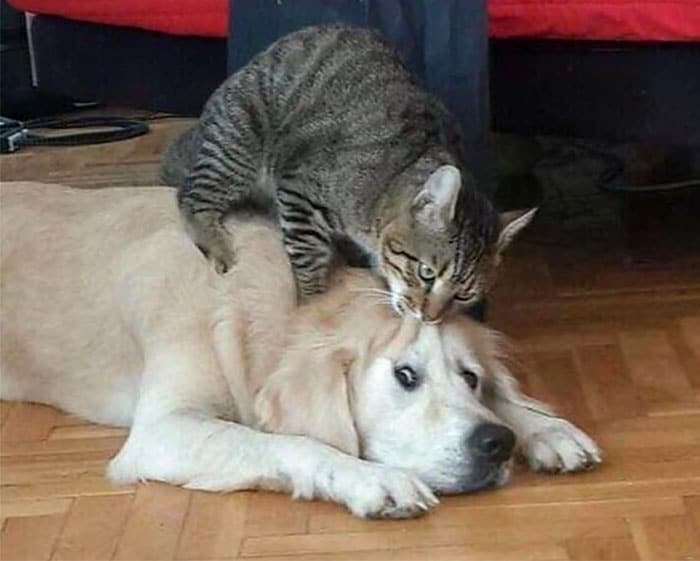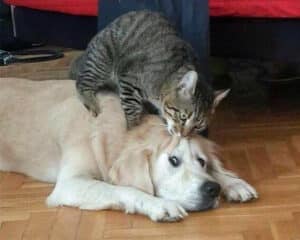 8. My Cat Stole My Dog's Bone But The Dog Is Too Nice To Take It Back So Instead He Is Just Watching And Whining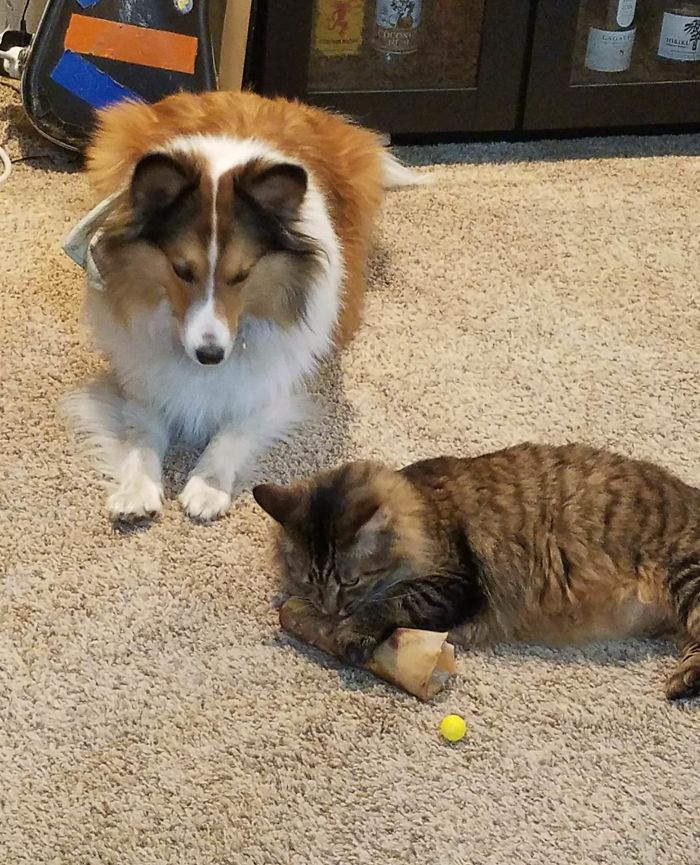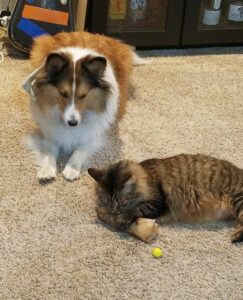 9. "Why Is Your Dog So Afraid Of Cats?" -Everyone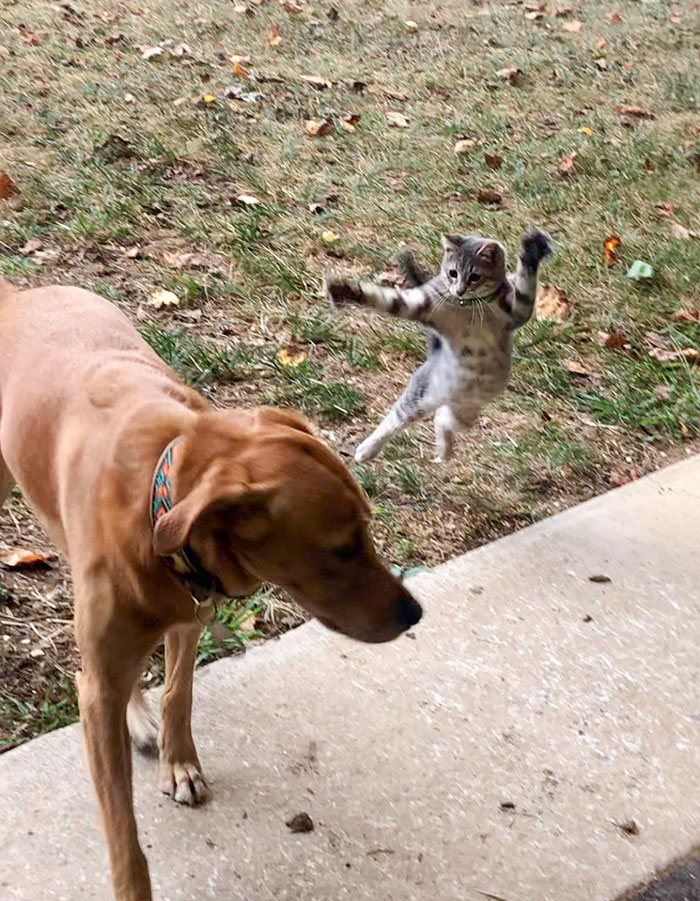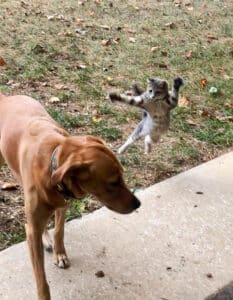 10. When You Are Trapped Downstairs Because The Catto Says No Passing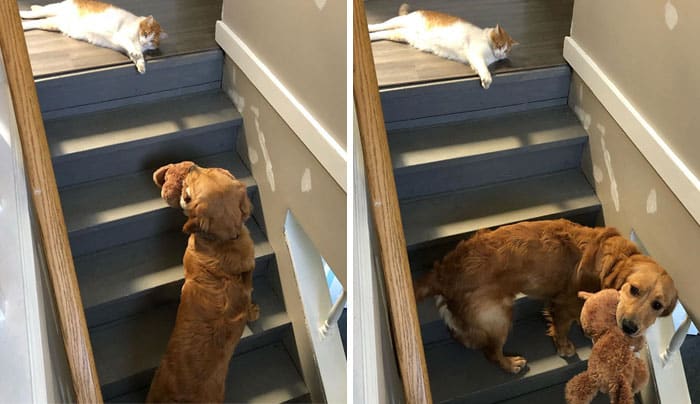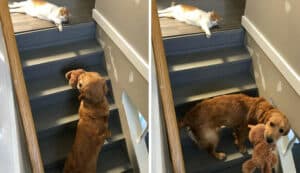 11. My Cat Touching My Parents' Dog Just To Make Her Growl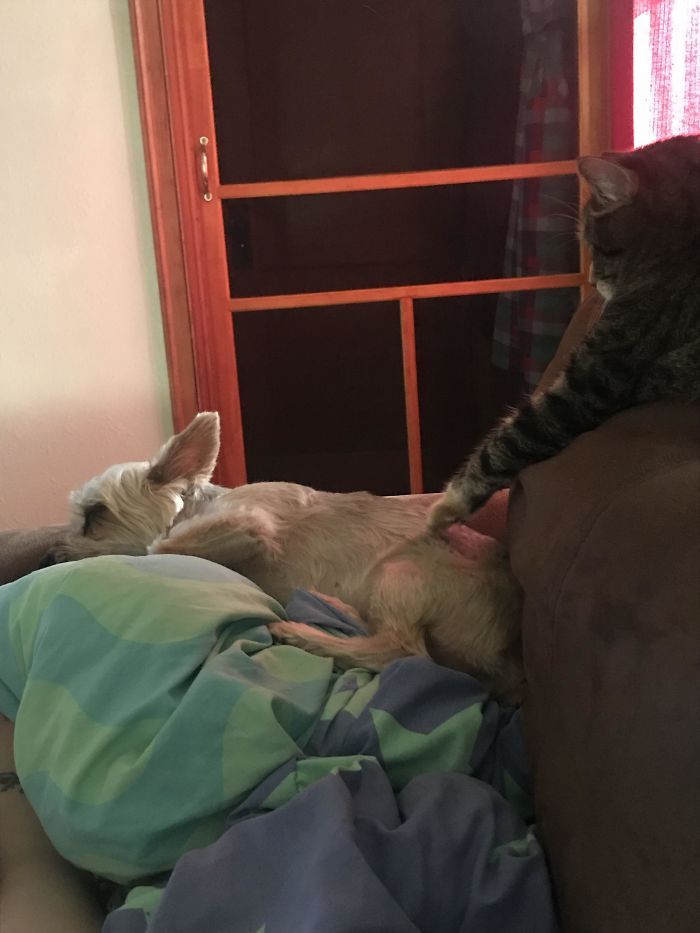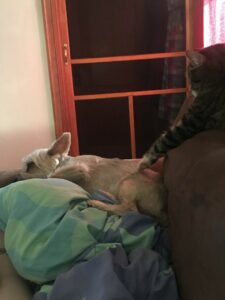 12. When Your Cat Tries To Drown Your Dog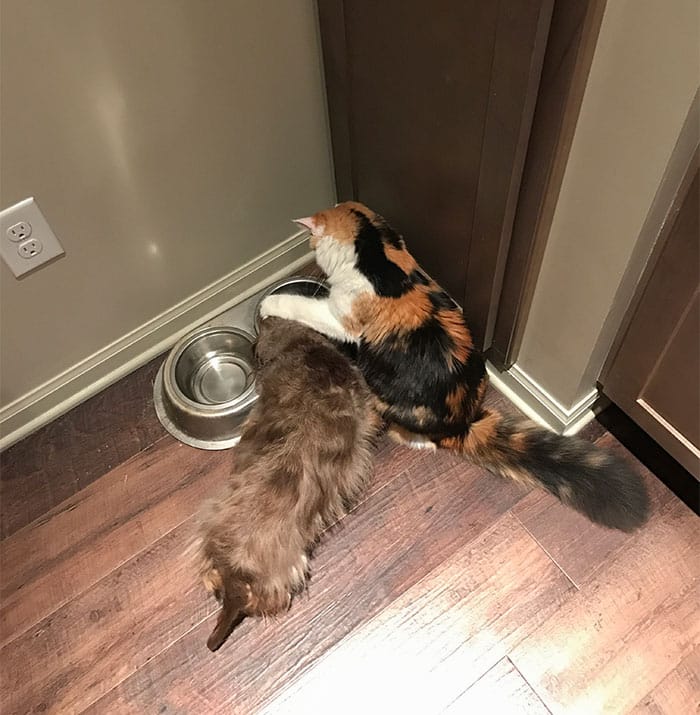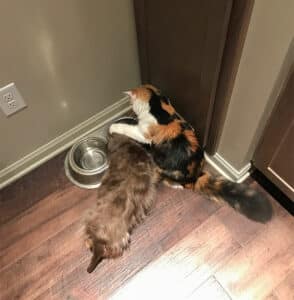 13. My Fiancée's Coworker Sent Us An Update On The Kitten We Gave Him. Zilla Demonstrating Why We Named Her Godzilla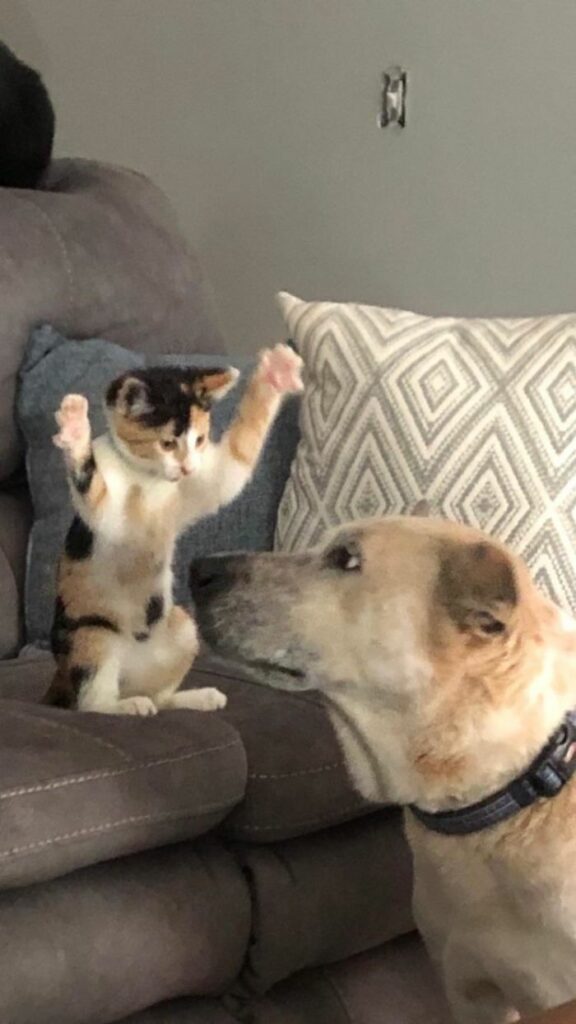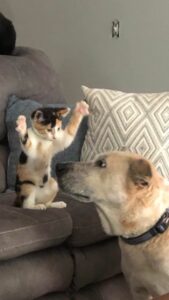 14. "I Heard You Were Looking For A Dog Sitter"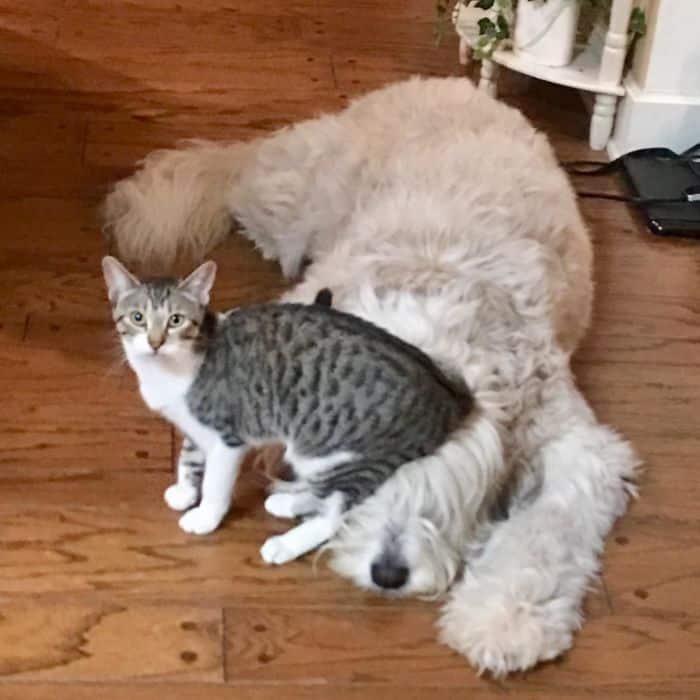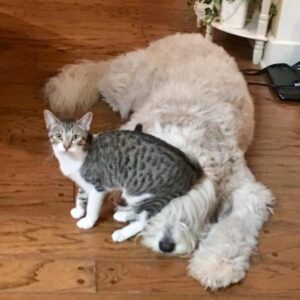 15. My Big Dog Won't Pass The Cat Or Even Make Eye Contact For That Matter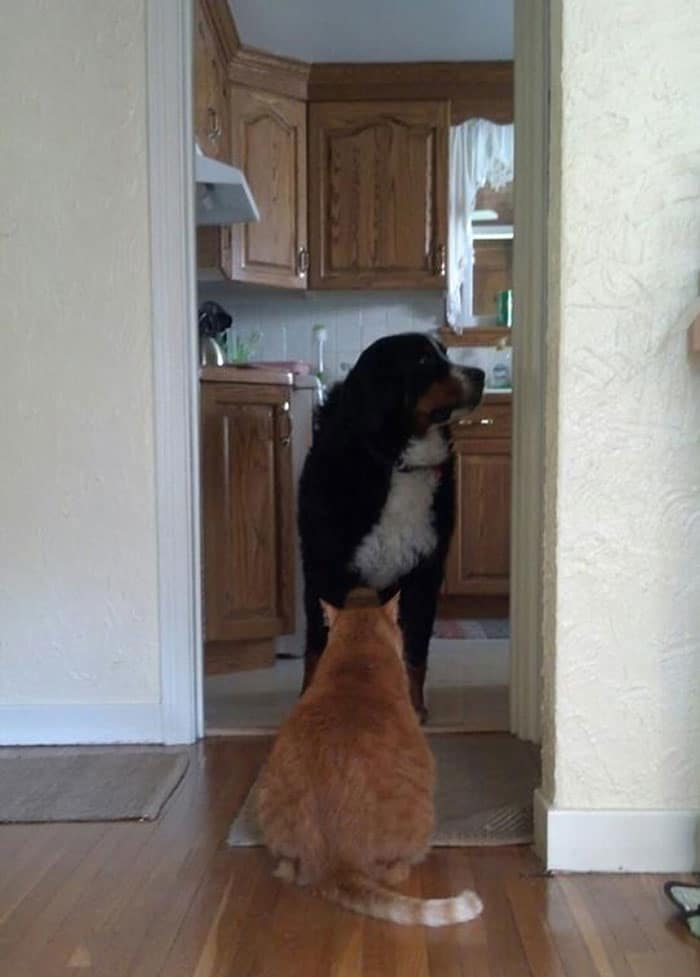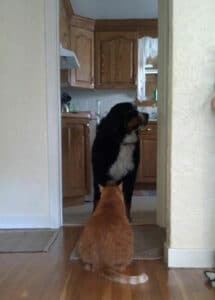 16. I Picked My Dog Up From The Groomers And My Cat Isn't Too Pleased I Brought Her Back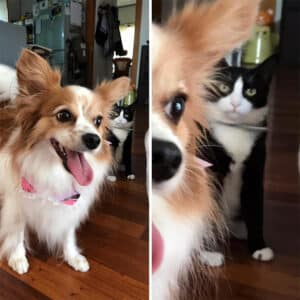 17. Dog Lost Today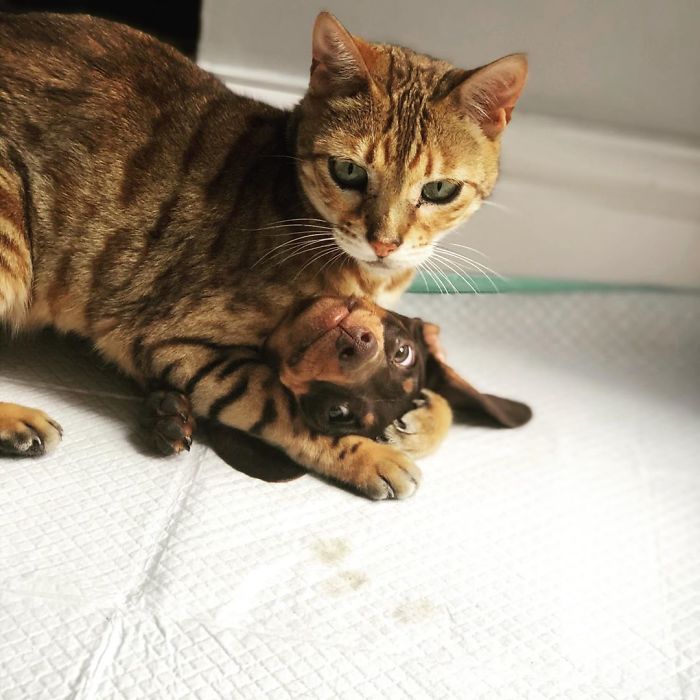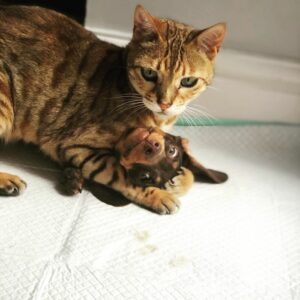 18. I Heard My Dog Growling And Went To Check On Her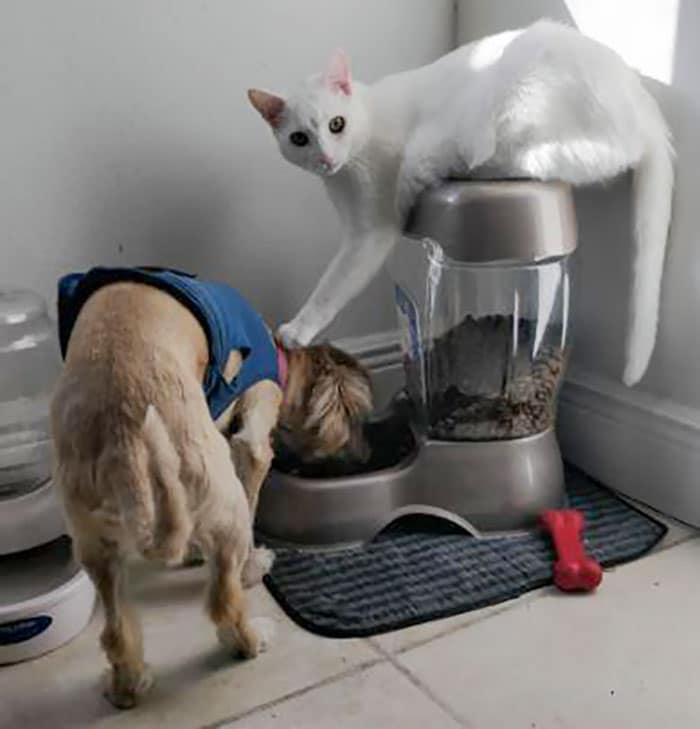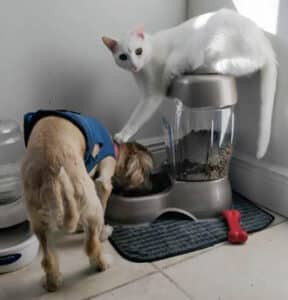 19. My Cat Stealing The Dogs Bone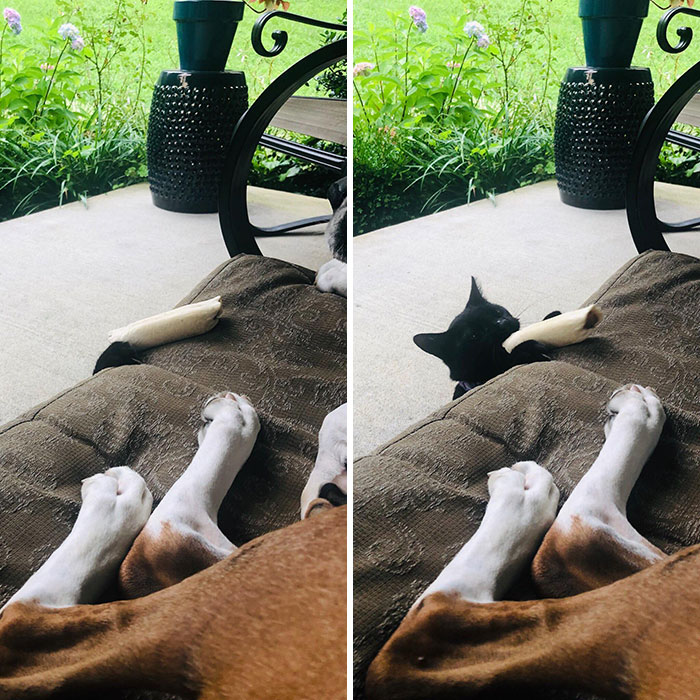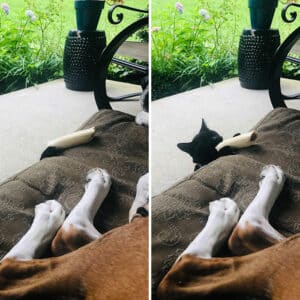 20. Our Cat Urinated In Our Dog's Water Bowl. Guess It's A Payback For The Dog Eating The Cat's Food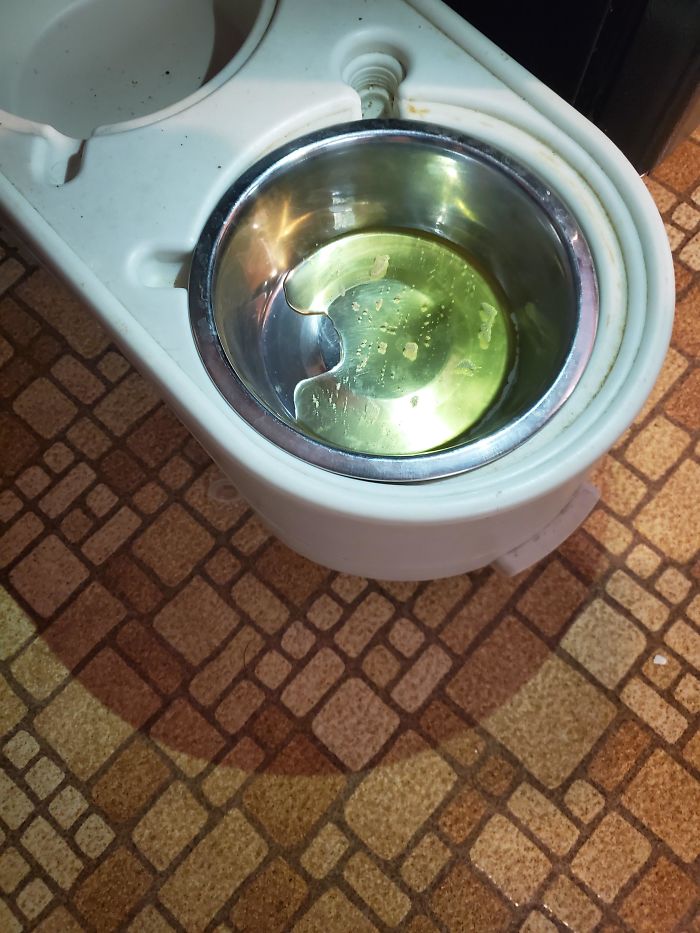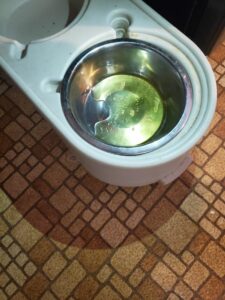 21. My Dog Is Scared Of The Cat And She Knows It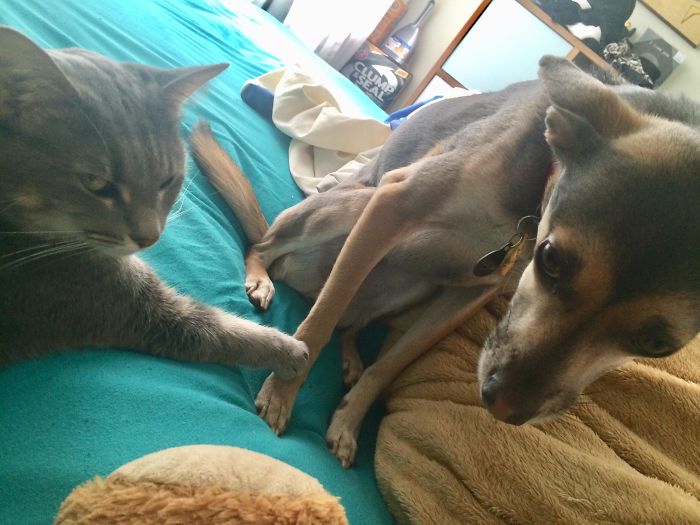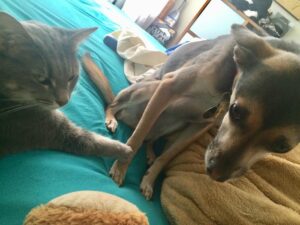 22. My Idiot Cat Performing A Sneak Attack On My Poor Senior Dog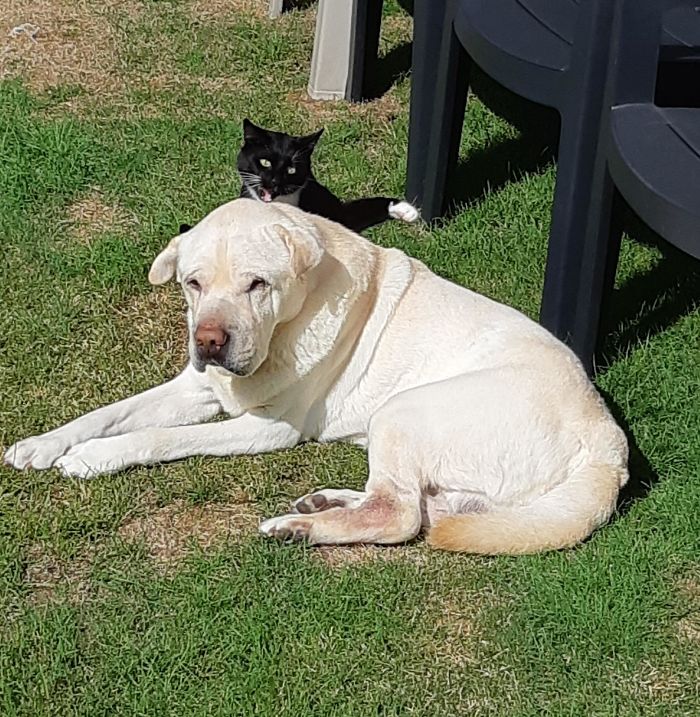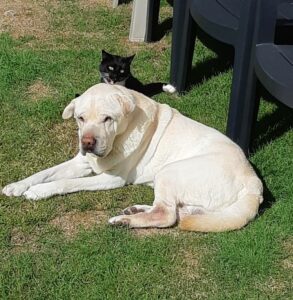 23. He Pretends To Be Nice To The Dog, But He's Really Just A Jerk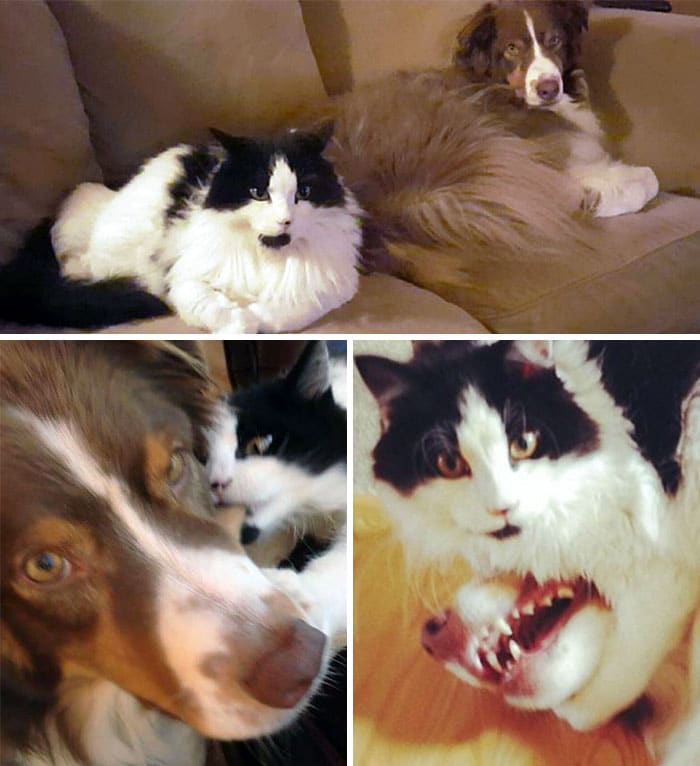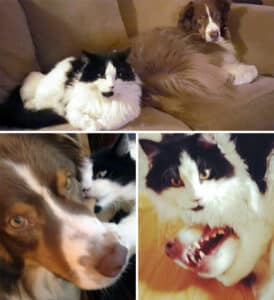 24. Send Me The Catnip And The Dog Lives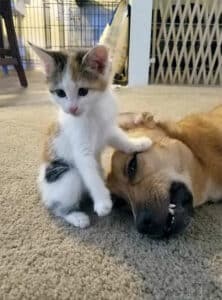 25. My Dog Is Stuck Because The Cat Knows She Controls The Stairs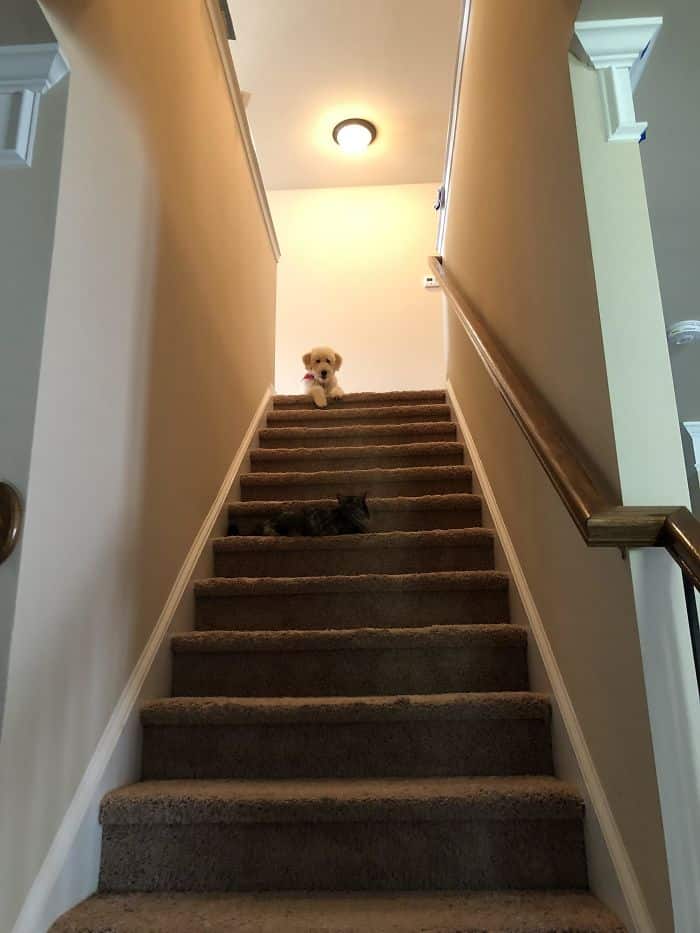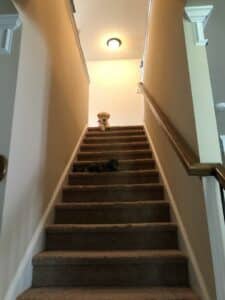 26. My Cat Thinks He's A Dog. And My Dog Is Unamused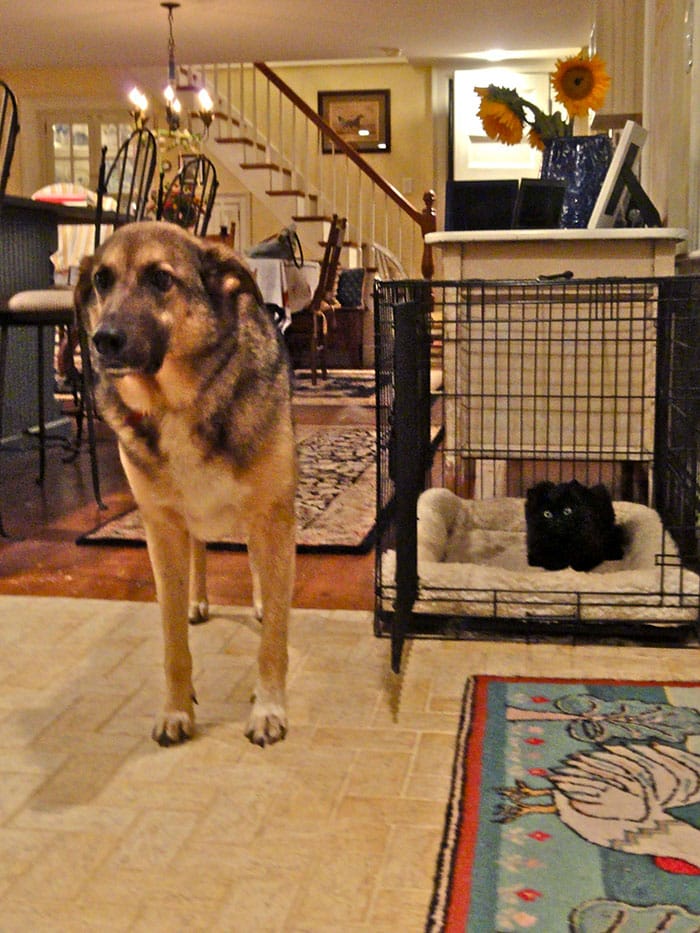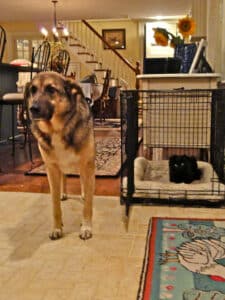 27. Louie Is Begging Me, With His Eyes, To Make Allie Move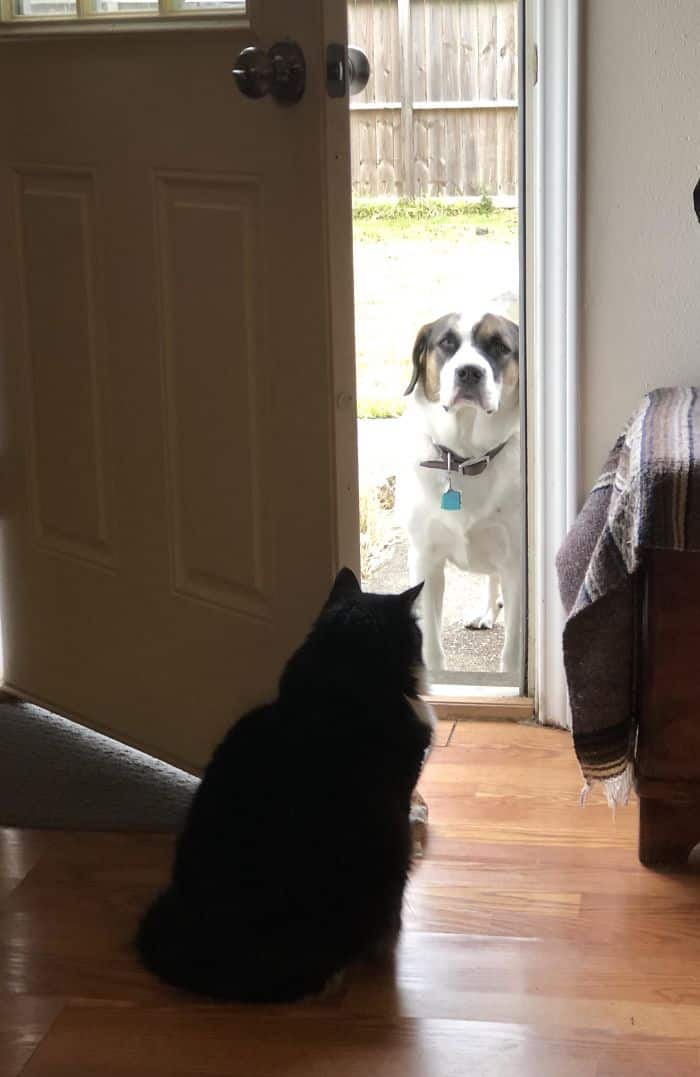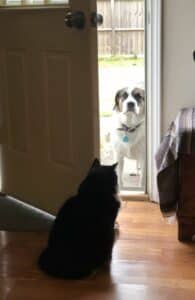 28. My Dog Is A Saint, Cat Not So Much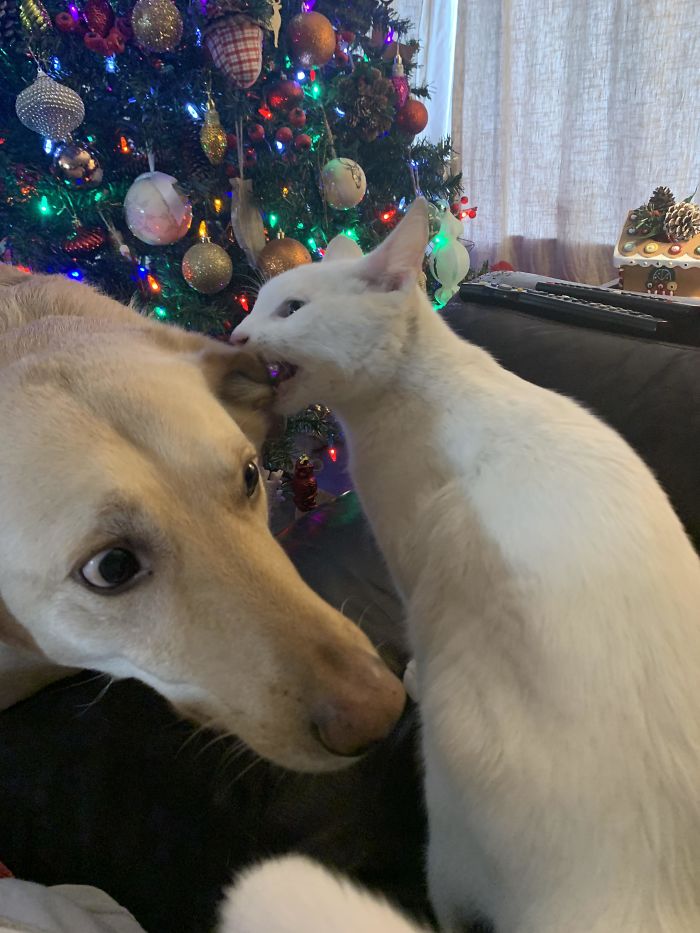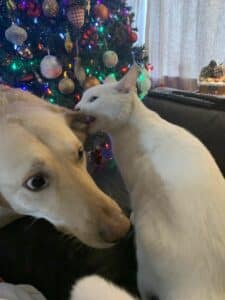 29. Found An Old Series Of Pictures From When My Dog And Cat First Met. It Did Not Go Well For My Dog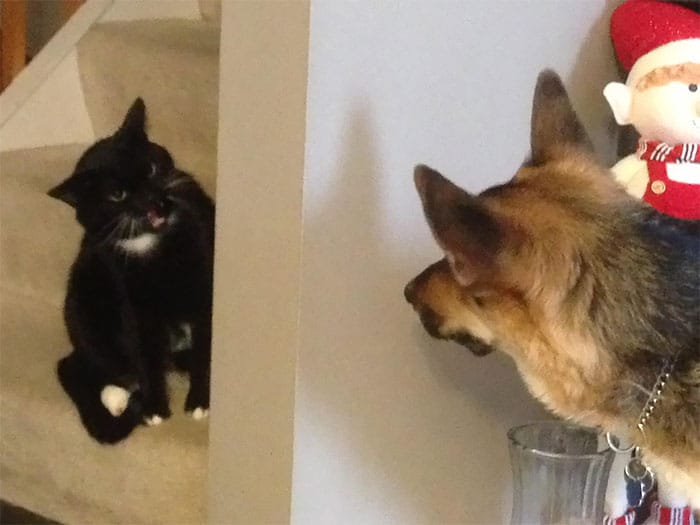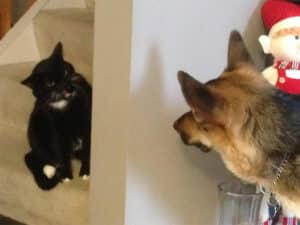 30. Caught My Cat In The Act Of Definitely Not Trying To Smother My Dog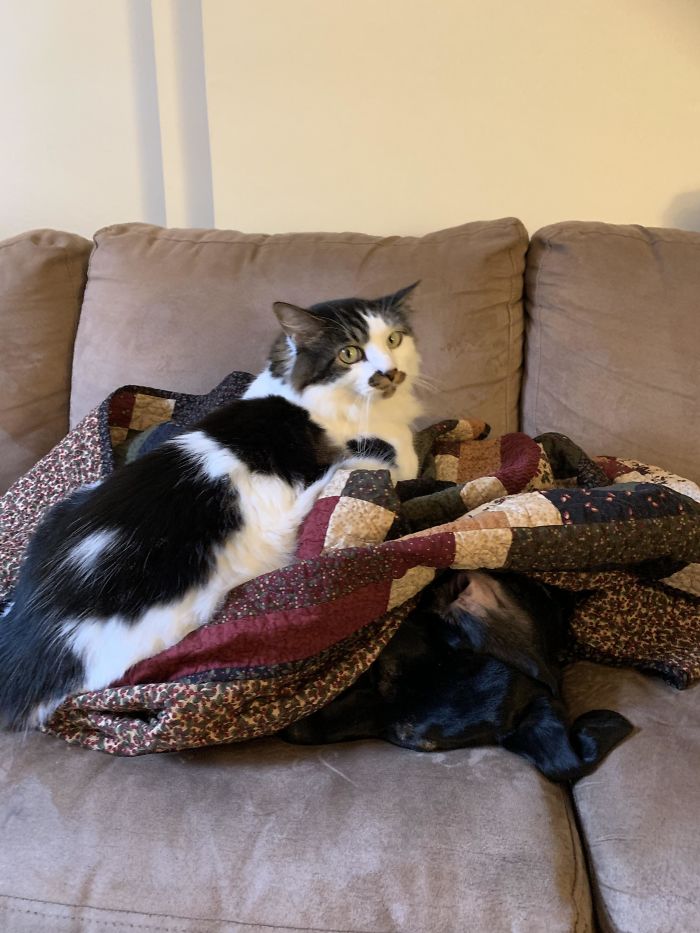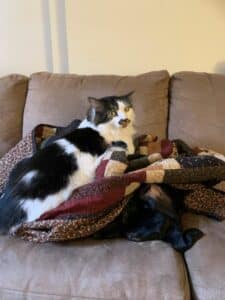 31. "Kayla Come!" She Doesn't Come, I'm Going To Check… The Still Dog That Cries, And The Cat That Doesn't Give A Damn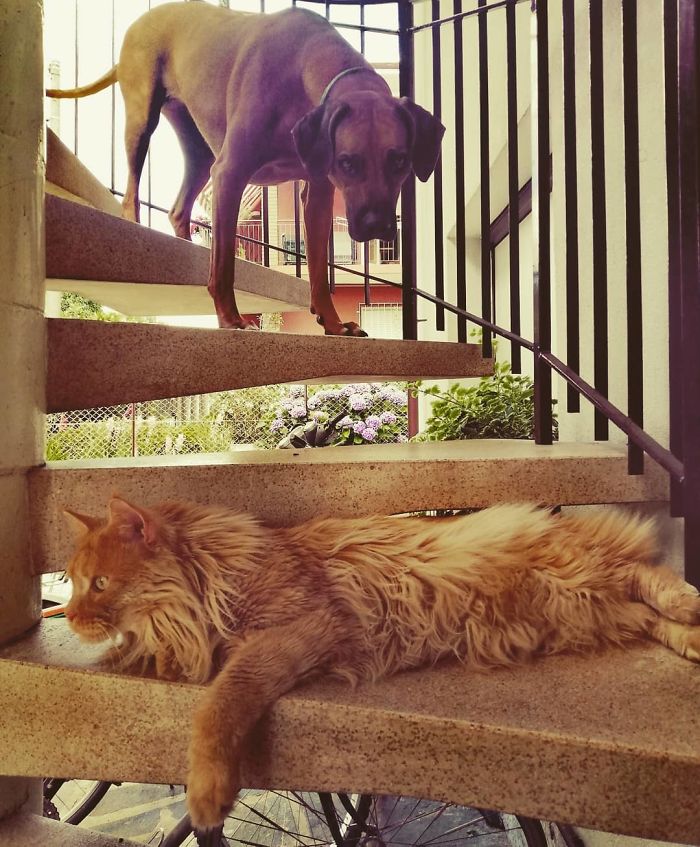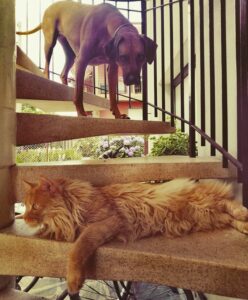 32. She Swatted His Head One Time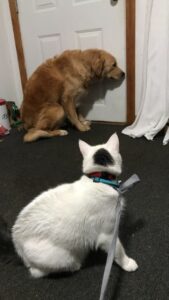 33. My Cat Sits In The Doorway To Stop The Dog From Going Inside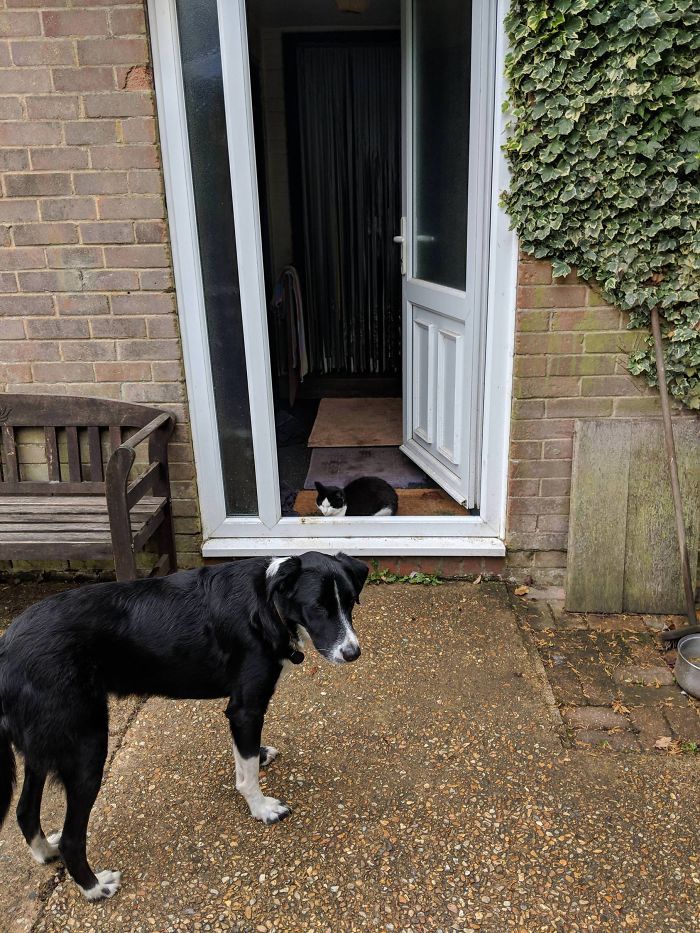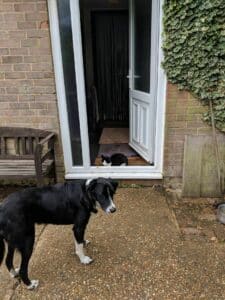 34. Copper (Cat) Hates It When Cooper (Dog) Tries To Play With Him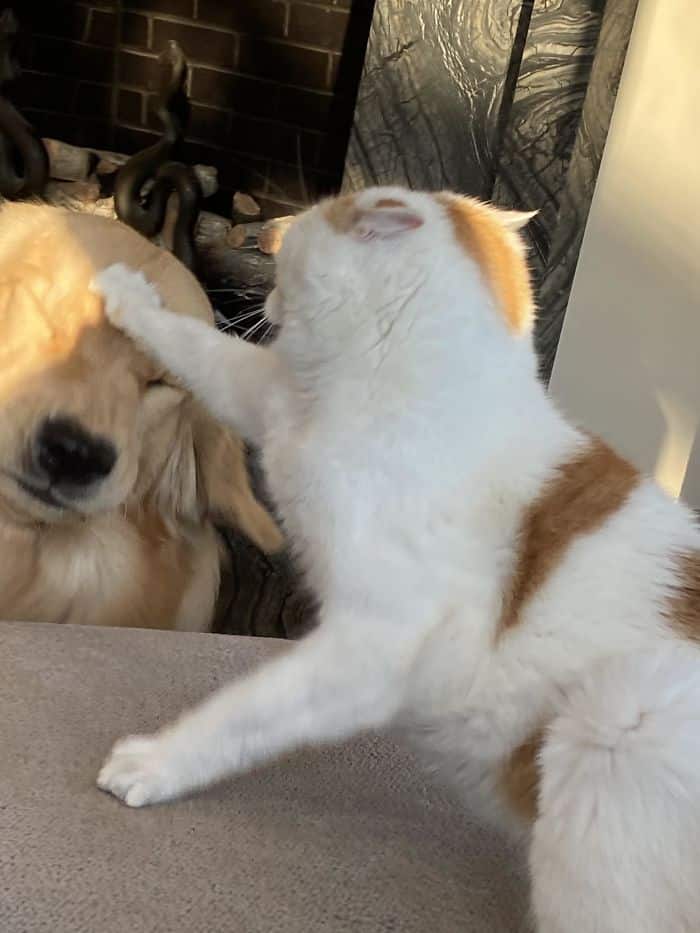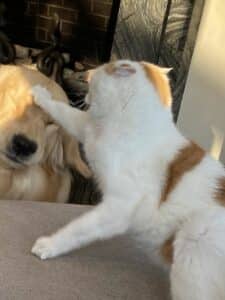 35. Seriously? Can You Please Do Something About This Hissy Bitey Thing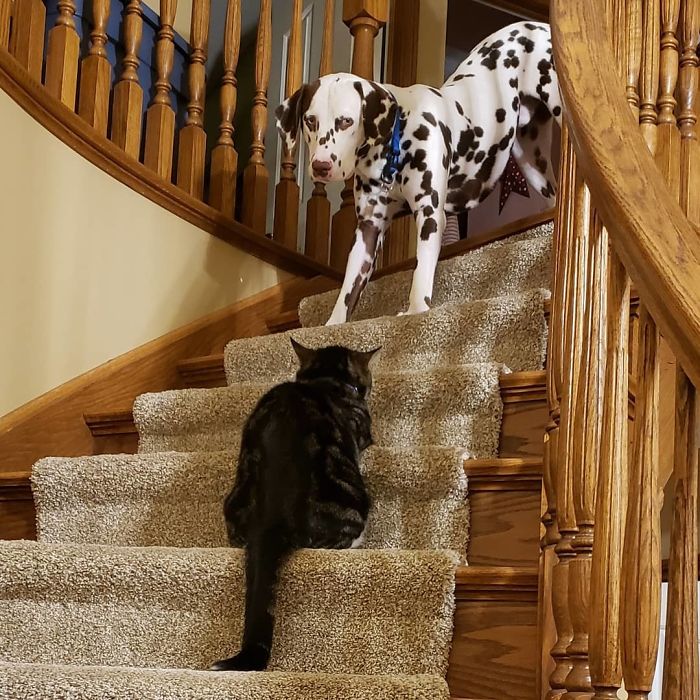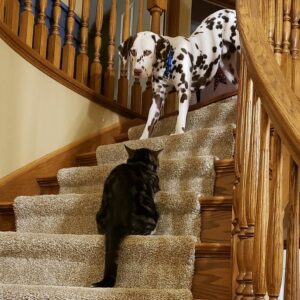 36. Sam Will Sit On Top Of The Dog's Food Container, Forcing Me To Feed Him First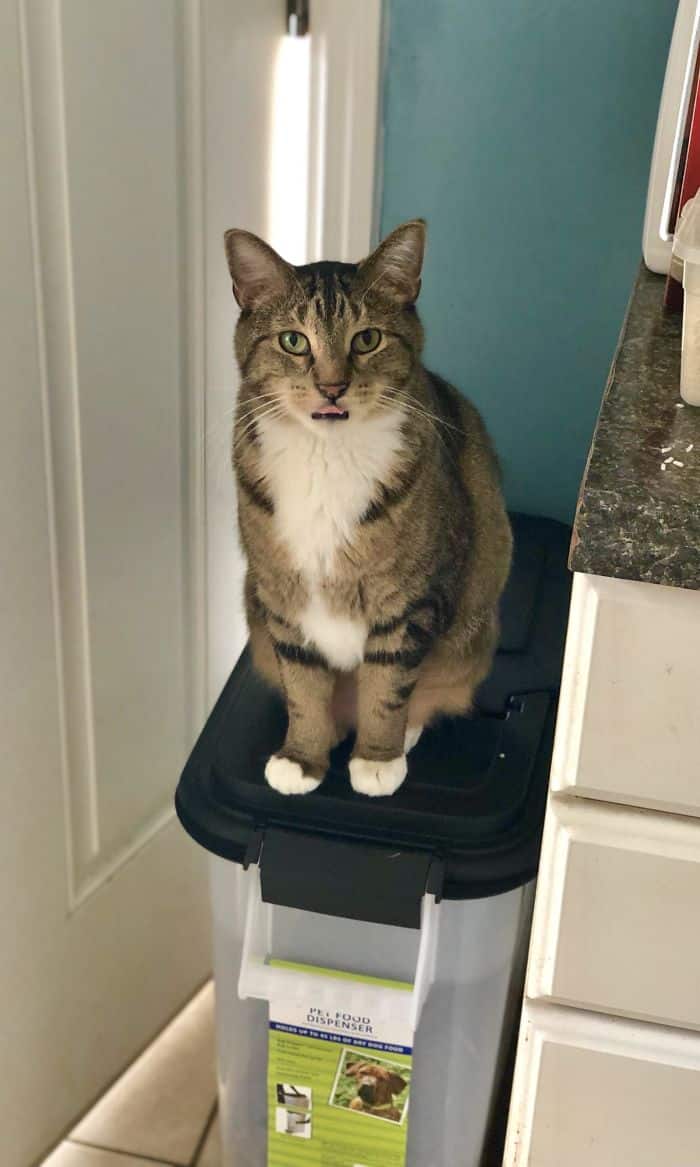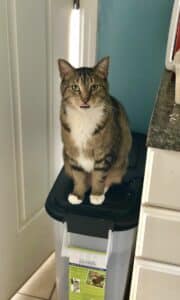 37. "You see this?"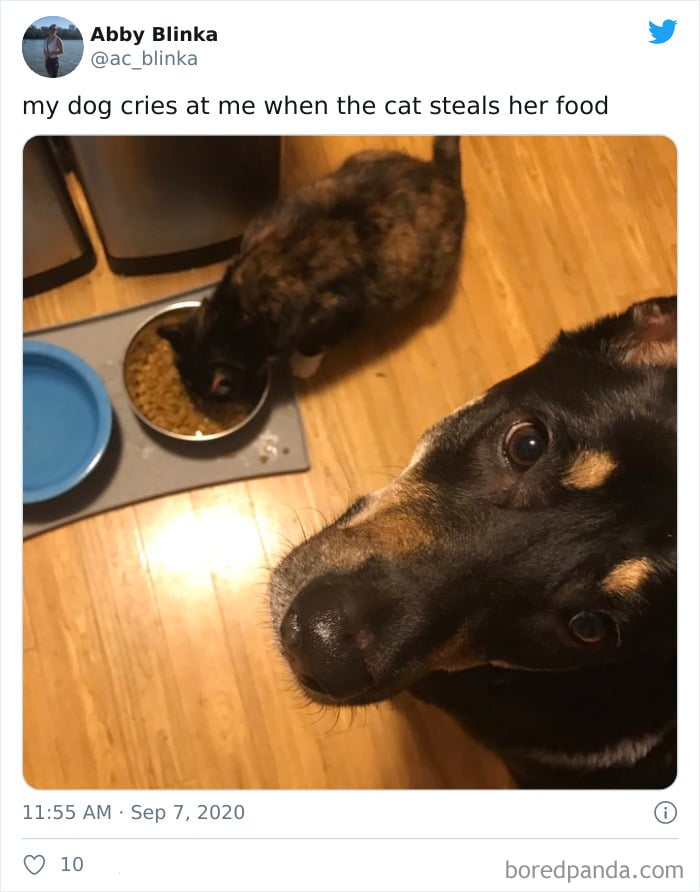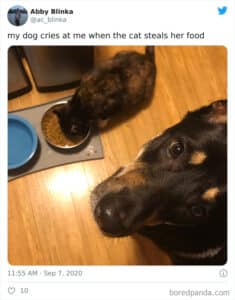 38. This Is An Obstacle My Dog Faces Every Day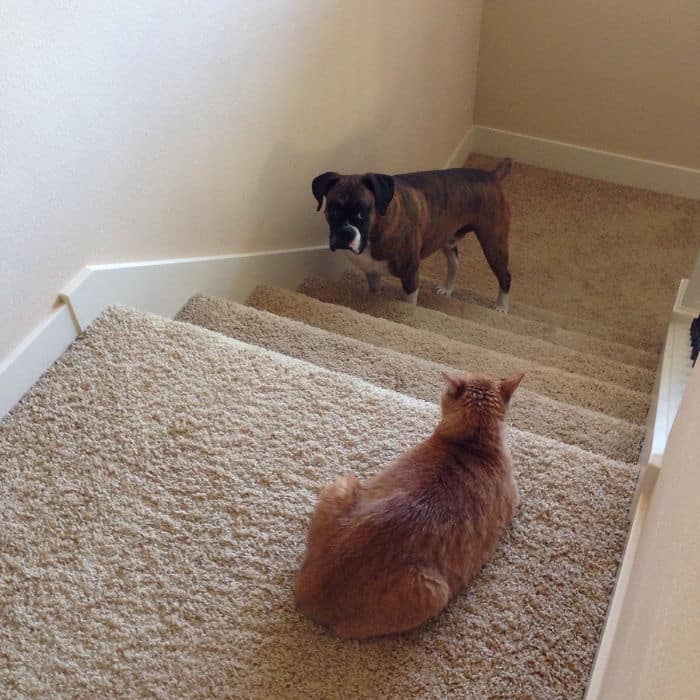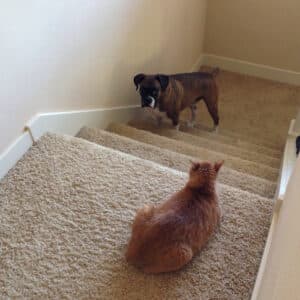 39. The Beginning Of 18 Years And Counting Of Being A Jerk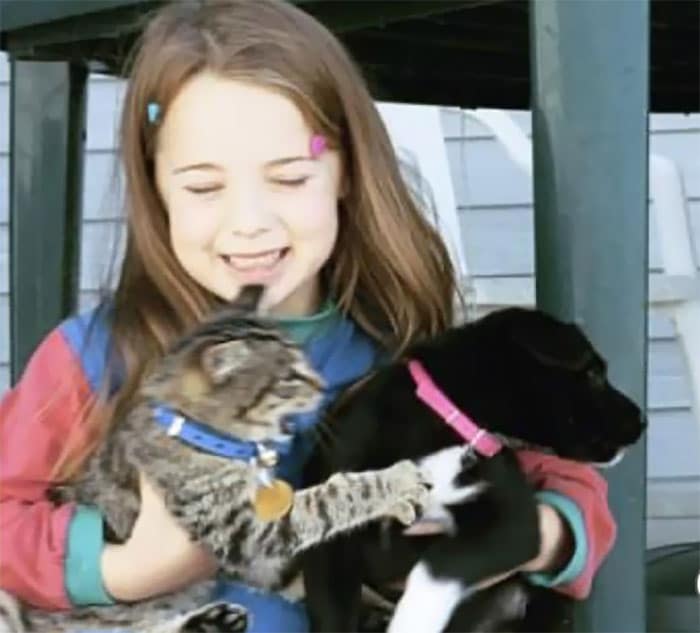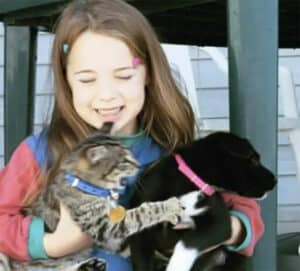 40. My Girlfriend's Cat Is A Jerk To My Dog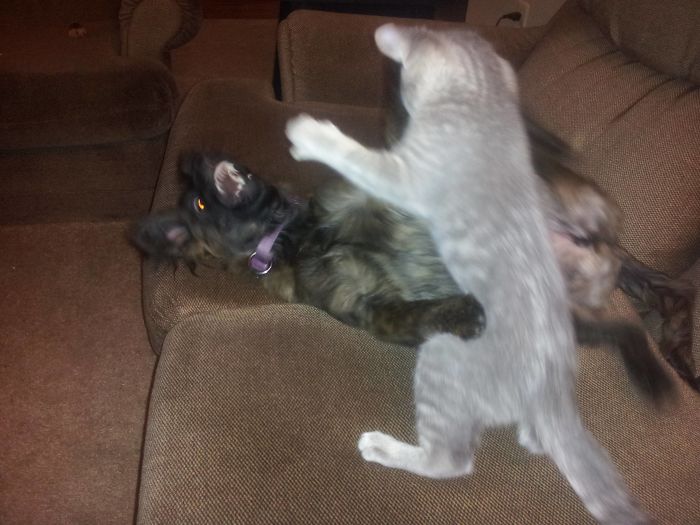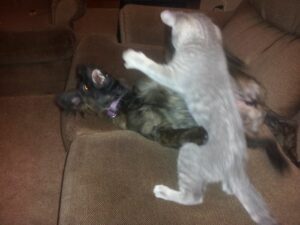 Please share this photos and if you want to comment about them. Comment on our comment box. Just share your own experience if you have both cat and dog.
Also see: 15 Crazy Cat Pictures That Prove Life With Them Is A Never-Ending Chaos