Two-Legged Tabby Kitten Hops Into Family's Heart
A tabby kitten was brought to a veterinarian in Florida at the age of just two weeks with serious injuries. Tragically, she only had two legs because both of her front legs were broken. Although it was unclear how the injury happened, the little kitten had a strong will and was motivated to live. To meet Duck the tabby kitten and hear her tale, scroll down.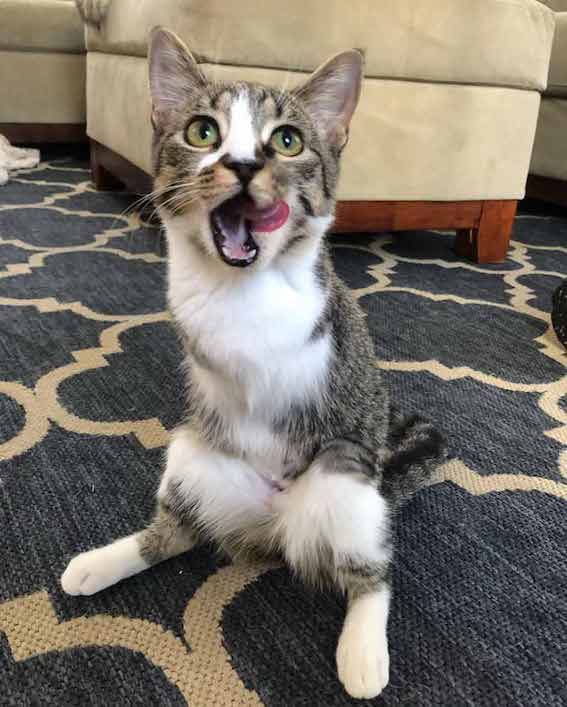 The owner of Duck wrote on Instagram, "She was brought into my sister's clinic… luckily, they have an excellent surgeon who wanted to rescue her and performed a double amputation. "We believe she may have been attempting to remain warm in a car's engine bay."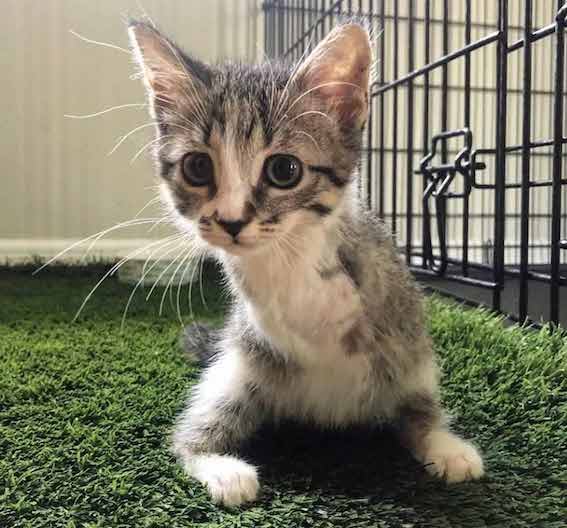 The process went well, and when Duck was ready to move into a foster home where she would be properly-cared for, given the chance to heal at her own pace, and taught how to walk on two legs, it was time.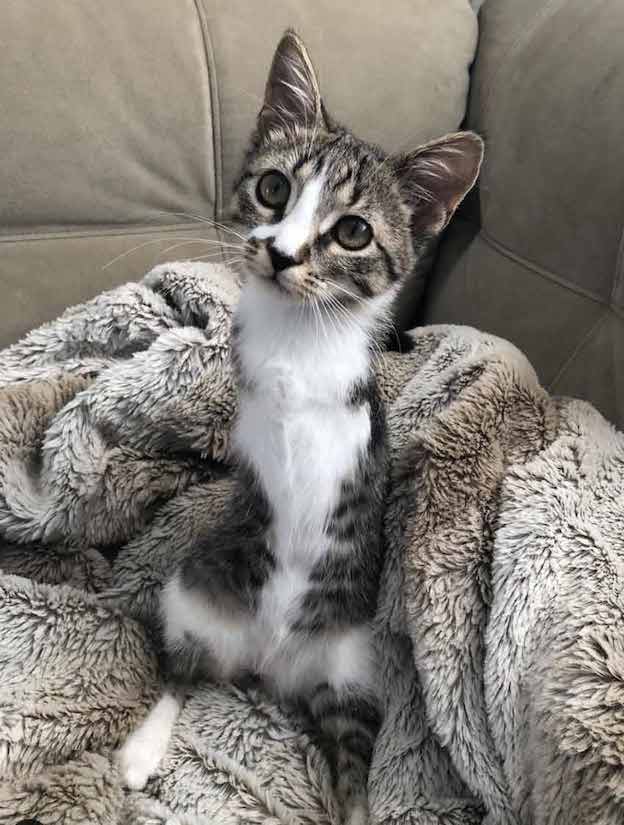 Duck's caretaker said, "I brought her in (as a foster) and she adapted to her new life fast. It didn't take her very long to adapt and begin moving freely throughout the house. "It was pretty much a foster flop right away." I fell in love after seeing all of her strength and toughness coming from such a small, tough little kitten. She never allows anything to stop her.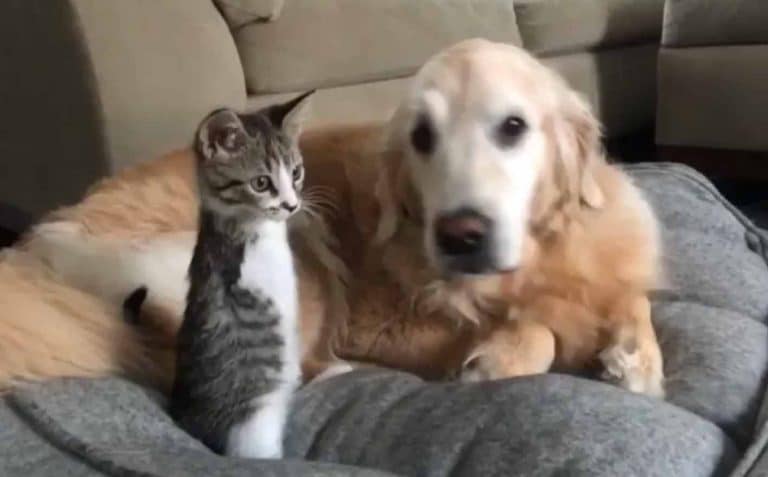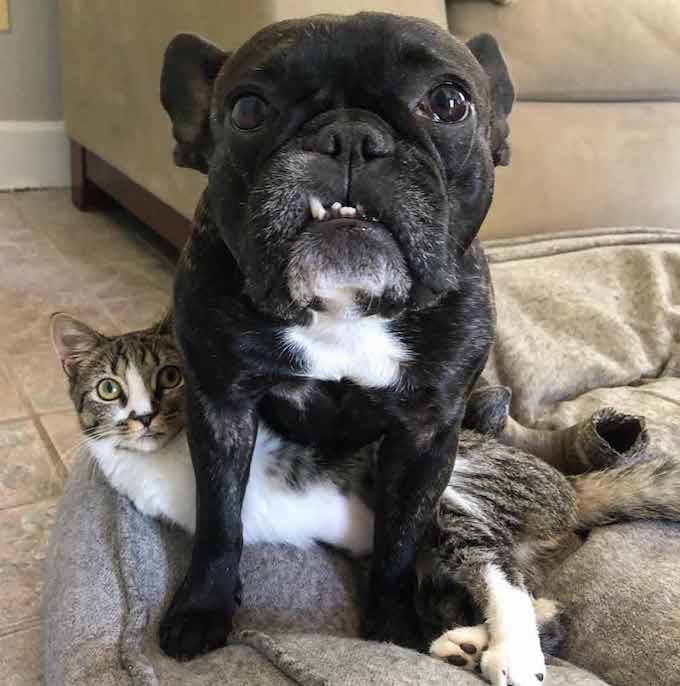 This adorable kitten quickly won the hearts of her foster family and was adopted on a permanent basis by their lively household, which also includes three dogs, another cat, and six hens. She quickly learned how to balance herself by using her tail as a third leg to stand up straight. Her appearance somewhat resembled a T-Rex, earning her the moniker Purrasic Duck.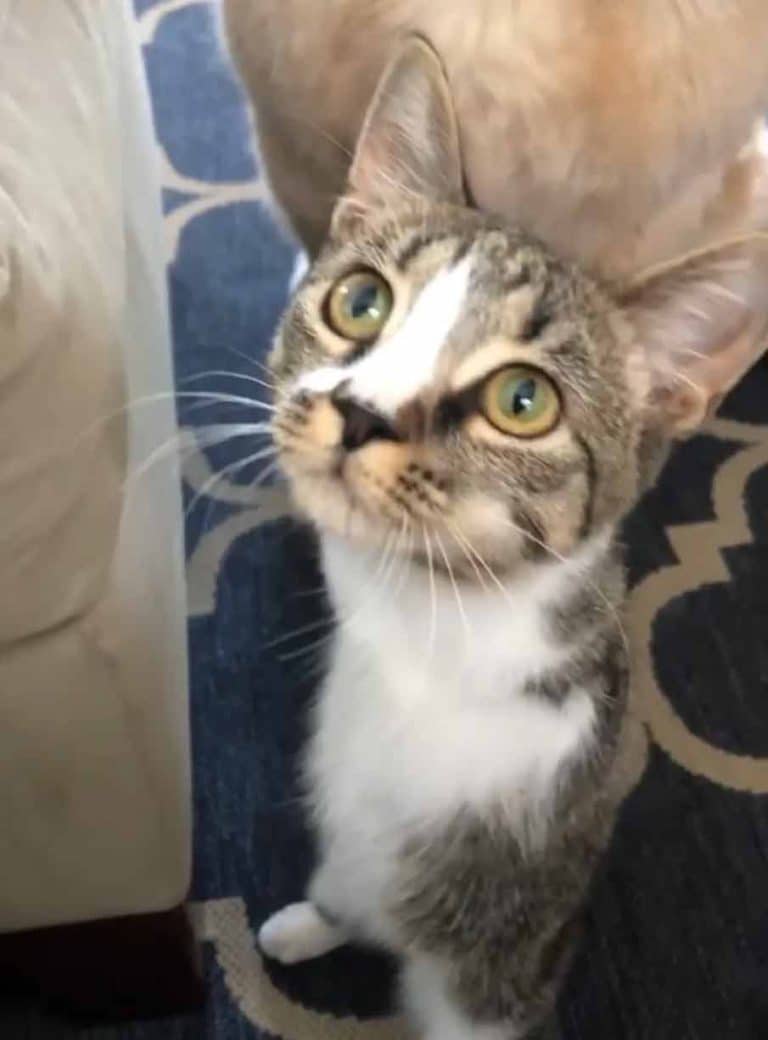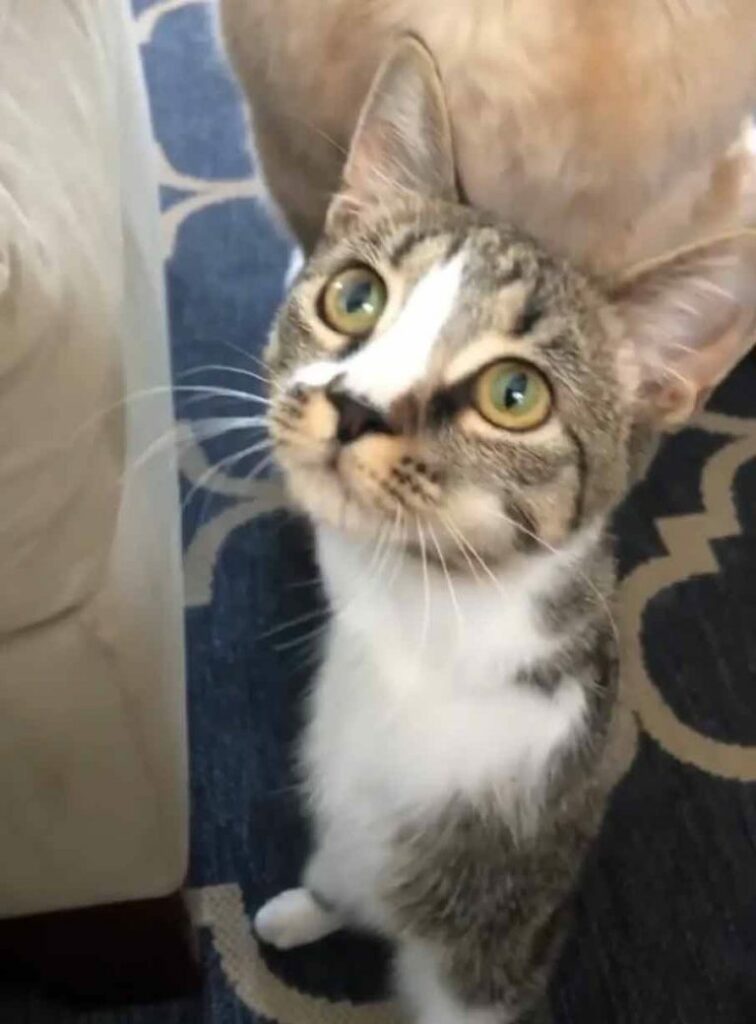 Duck, a content cat, spends a lot of time roaming the house and getting to know all of its hidden corners. She was given some wheels and a cat harness to make moving about easier, but she didn't really take to them and now prefers to move around on her own two legs. Duck's family thinks she is the fastest kitten ever on two legs at six months old.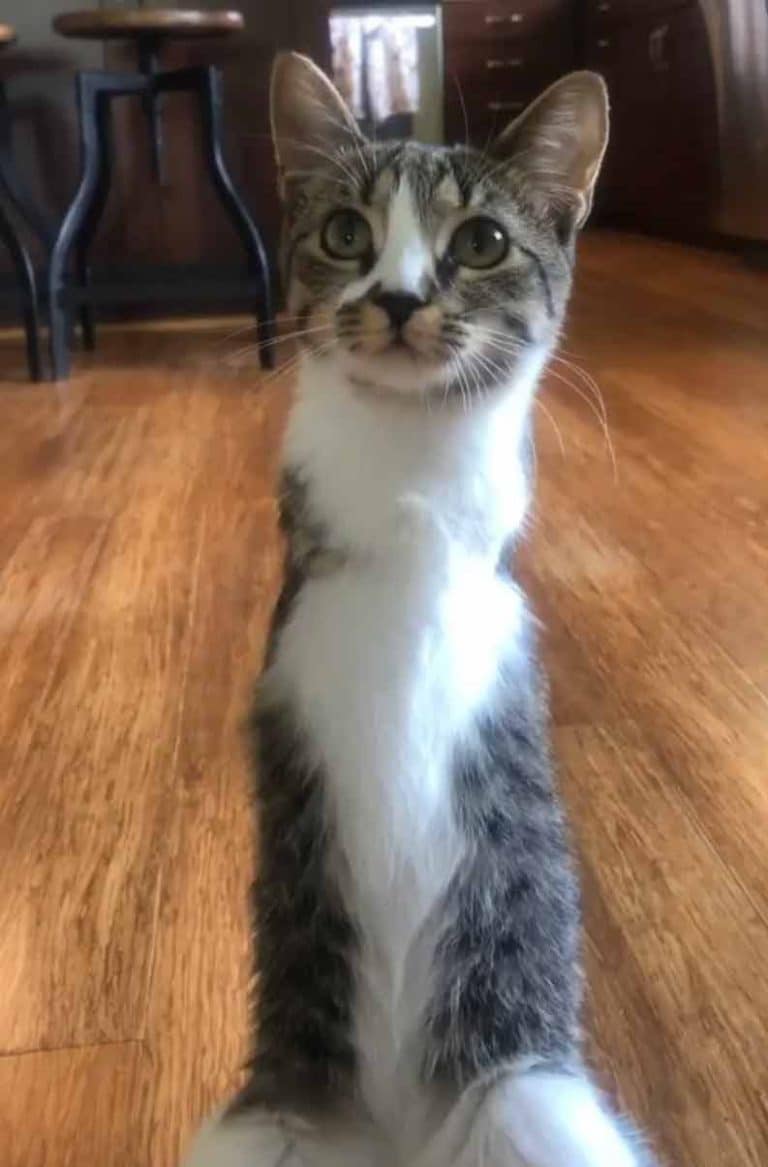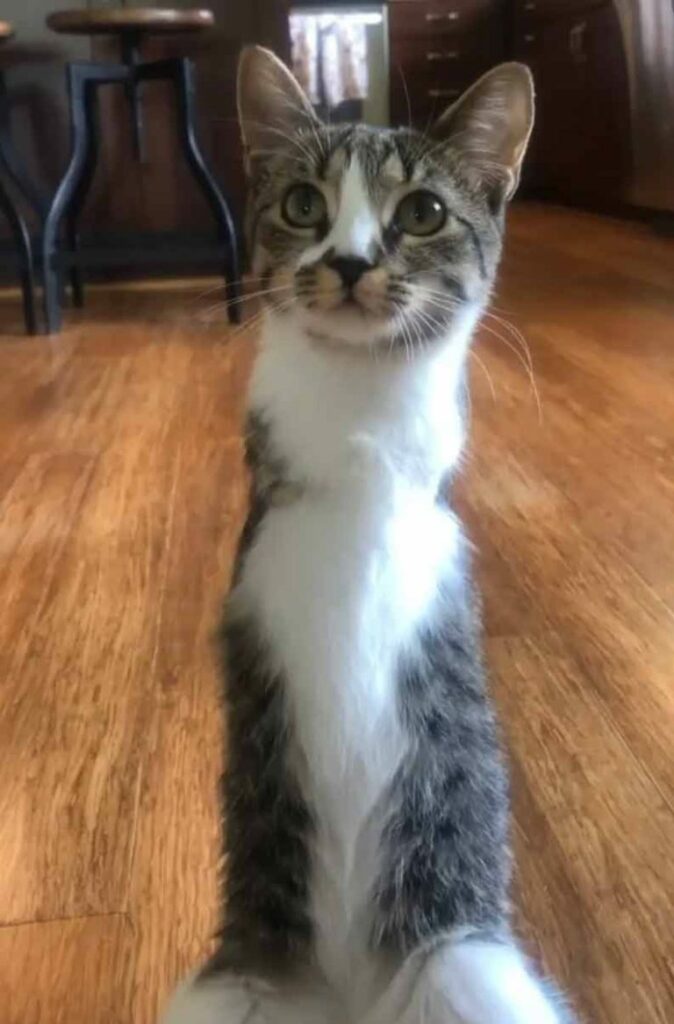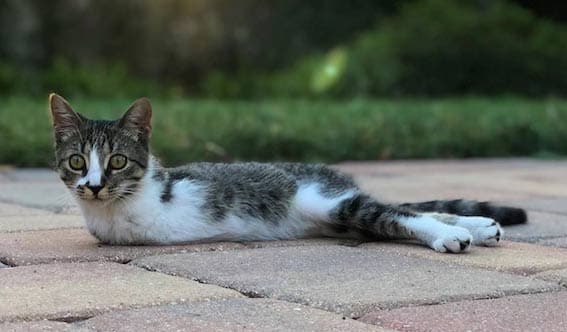 Duck spends a lot of time following the house dogs about while learning new tricks from them, despite the fact that they are much larger than she is. She now believes that she is half dog as a result. With her strength and resilience, Duck never fails to amaze those around her, inspiring them all. It's wonderful to see how well-liked she is by all of her siblings, including the hens, and how much joy she offers to her forever home.
Credit: purrasicduck
Check more Kitten Stories Below