Bazooka, the Obese Cat Whose Life Was Changed When He Met A Marathon Runner
A cute, tabby fat cat named 'Bazooka' is the talk of an animal shelter due to its massive thickness. The cat, which weighs about 36 pounds, was given up to the shelter after its previous owner died of old age.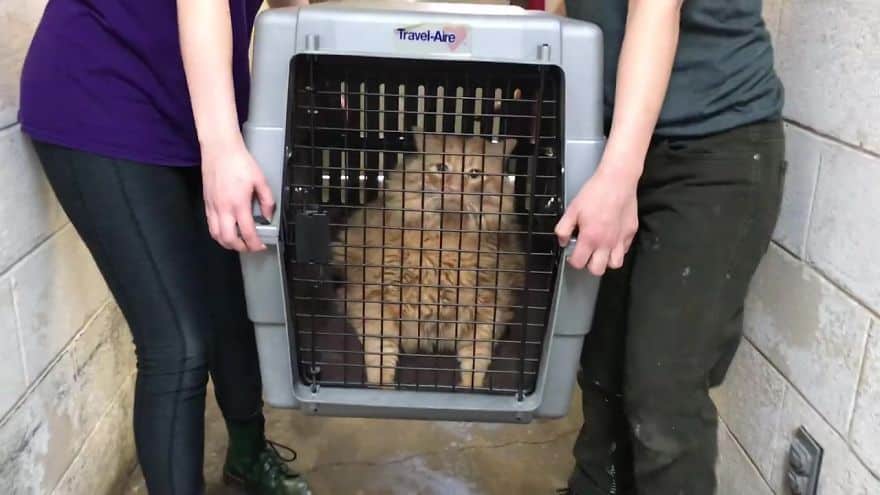 The man had dementia and is said to have forgotten when he fed the cat, which is why he kept his dish full of food, this may have contributed to the cat's obesity. His size shocked the staff at the Wake County SPCA shelter, he had to be carried by two officials due to his weight.
"It's incredible how large it is and how much time it has," Darci VanderSlik, the shelter's communications director, told The Dodo. "It's a square cat that measures 34 inches long."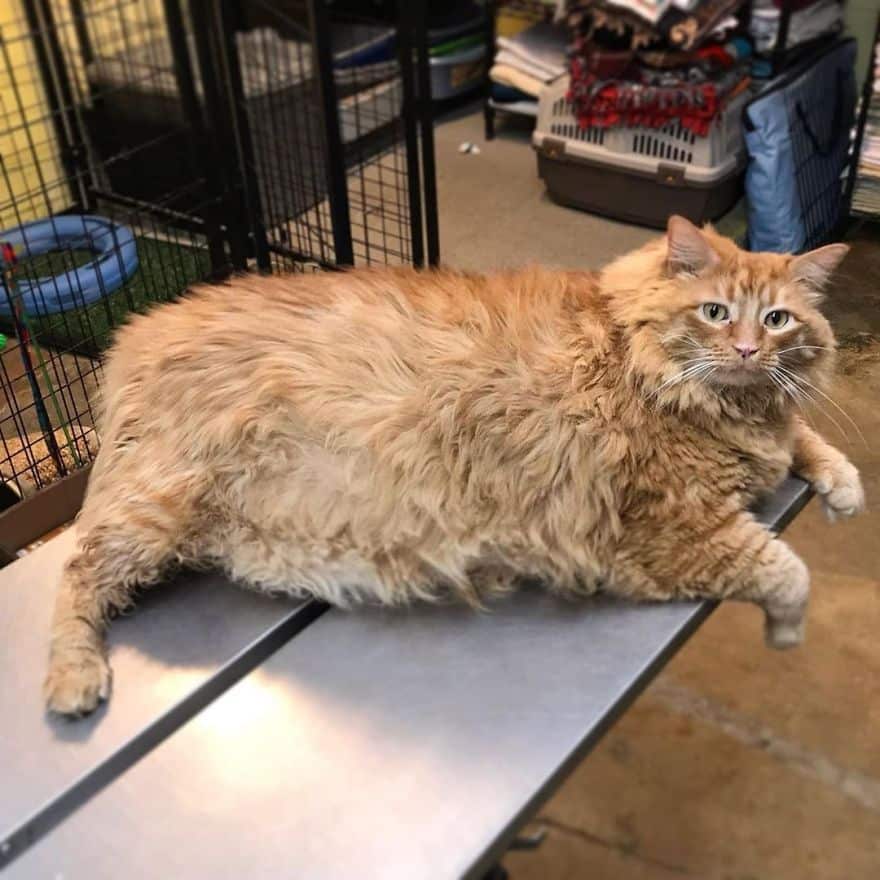 Bazooka arrived at the shelter dirty and scratchy because, due to its large size, it cannot be washed properly because there is too much fur to care for. "He's struggling to fix himself correctly, to play with toys, to do the things that normal cats do," Darci explained. Despite his weight, he is an athletic cat who can leap into bed and even climb stairs slowly but steadily.
Because Bazooka is so young and has such a long life ahead of him, it is absolutely essential that he begin appropriate therapy to lose weight and be able to engage in regular cat activities. Despite her size and weight, she charm kindness, ease, and joy. "This kitty is the coolest ever," Darci said. "It's remarkably quiet and peaceful and relaxing. He is always cheerful."
The shelter shared the cat's photos on its Facebook page and in rescue groups in the hopes of finding him a good home where he can improve his health and lose weight. Robin Anderson came across the massive photograph of Bazzoka while searching through various rescue organizations for a potential pet to adopt. Robin fell in love with the cat right away and believed she was the one to fill the void left by the death of her previous pet.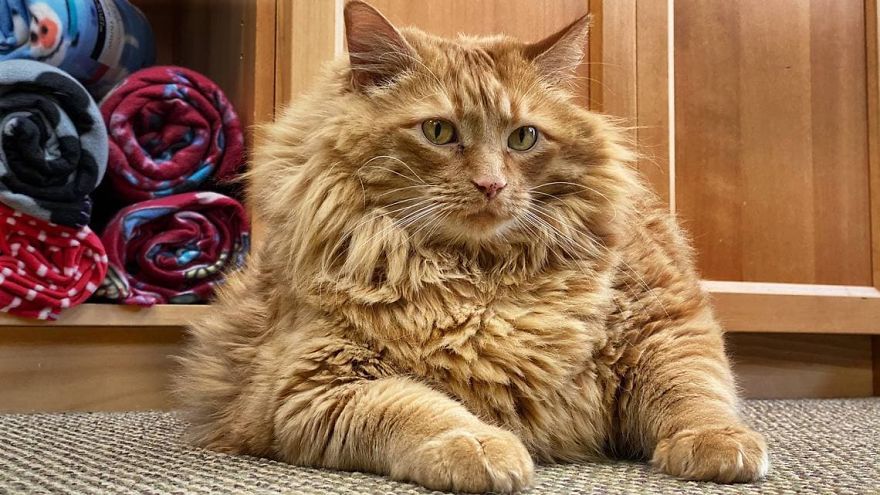 Robin called the shelter without thinking, hoping that Bazooka hadn't already been adopted, when the workers heard his personal story, they knew it was the right place. "He had lost more than 120 pounds and was now running marathons," Darci stated. So I was thrilled to step in and help him track his weight loss progress. "He even wants to use his abilities to do some cardio."
Bazooka was transferred to his new home after about a week in the shelter and given the name "King Augustus." He's still getting used to his new environments, but it won't be long before he's back with his new sibling, Rufus, a 10-pound dog. Robin will do everything in her power to restore the cat's health and weight, as well as to provide him with as much affection as he requires.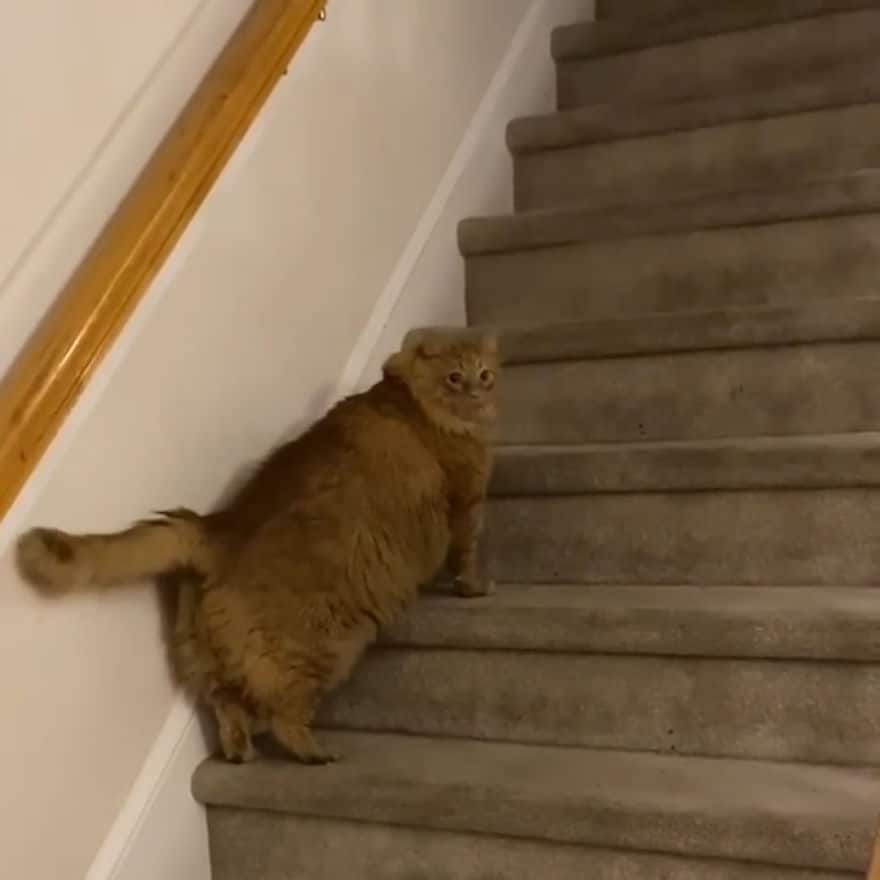 With a new name and a new family, King Augustus will have many happy and healthy years. We wish you the happy life in future!
CREDIT: Instagram/spcaofwakecounty