Bobby the Kitten Survives 60C Washing Machine Cycle
After being accidentally locked in a washing machine on the 60C cycle, a kitten has fully recovered. Bobby, a Bengal crossbreed owned by Nottingham, UK resident Lisa Keefe, did not know that he had entered the washing machine to take a nap. When she heard "a loud thudding noise" coming from the appliance, she hurried to get him. In his 15 years as a veterinarian, the clinic's treating veterinarian noted, "I've never seen a case like this."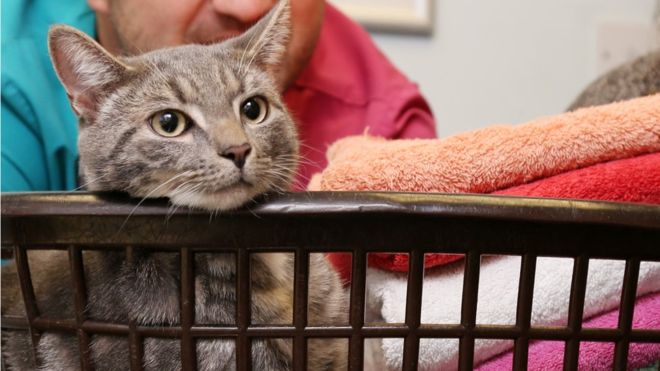 Bobby, a nine-month-old dog, was taken to Nottingham Pet Hospital on the verge of passing out and required IV fluids for shock treatment. He has been nominated for a PDSA (People's Dispensary for Sick Animals) Pet Survivor award as a result of his near miss with death. Bobby was known to climb into the machine, according to Ms. Keefe, 47, who had Bobby outside before adding a new load.
However, she said that before she turned on the appliance, the curious cat had to have sneaked back inside and hidden beneath a cover. "I went to the machine as soon as I heard the noise and noticed that the quilt and the colour of his fur had merged. I rushed to get him out because I was frightened," she said.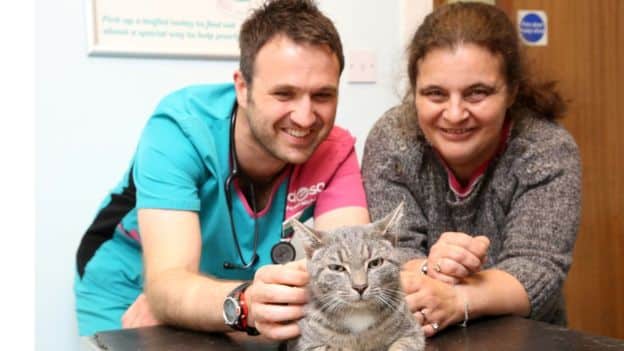 Bobby "learned his lesson the hard way, he doesn't go anywhere near the washer any more," Lisa said after the kitten was in the machine "for about two minutes." "Bobby was on the point of collapsing since his body was soaked through and his temperature was dangerously low," said veterinarian Tamsin Thomas. In order to treat shock, we carefully dried him off, kept him warm, and gave him IV fluids.
Bobby was treated by Mr. Kellow, a veterinarian, who noted that the kitten first had painful eyes from the detergent but quickly recovered and was "as right as rain." Although we believe Bobby has learnt his lesson, this serves as a helpful reminder for all of us to check our machines before turning them on.
Credit: bbc
Cat Stories For You