Canadian mother says that her son's cat saved his life
A Canadian mother said that if the 12-year-old boy's cat hadn't behaved inappropriately, she may have been planning her son's funeral. Owen Peters, the son of Dawn Peters, has complained of constipation and stomach ache. Owen claimed that he only had the flu.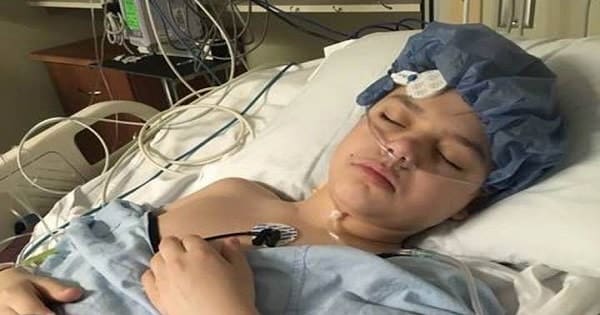 On April 25, Peters made the decision to stay at home as he was suffering from pneumonia at the time, allowing Owen and Ratchet to sleep in the same bed.
Then, for no obvious cause, she awoke from her snooze to find something odd. "Do you ever wake up and have no idea where you are because you were so soundly asleep? I had that kind of sleep and when I woke up, I wondered why I was awake." Over the phone, Peters stated.
"I look over and his cat is just sitting in the middle of the living room staring at me, not moving. Just staring and I'm like, 'What the hell is going on here? Why is he looking at me?' And I started to panic."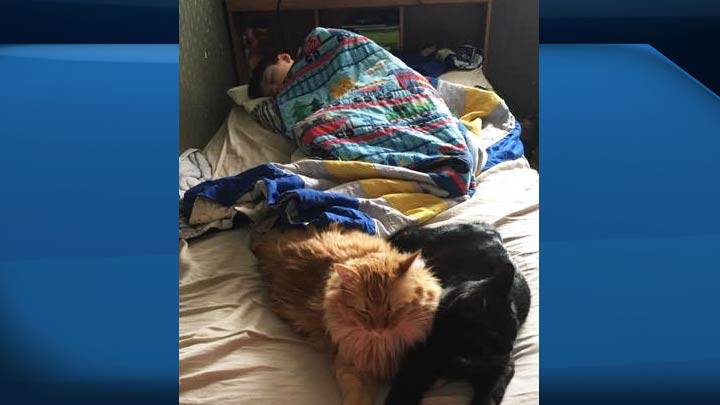 Ratchet followed her as she raced to the bedroom to check on Owen, but the cat remained in the doorway. "That's not good, the cat is not coming in the bedroom with me, I think. He's kind of moving around, looking pretty uncomfortable, so I go in and ask about his pain, and he points to his lower abdomen," Peters said.
After deciding to visit a walk-in clinic, the two were advised to visit Battlefords Union Hospital after the doctor had examined Owen. Peters said that following a CT scan, she was informed that they would need to do surgery to identify the issue.
Peters first realised how bad the issue was as medical personnel rushed fluids into Owen before surgery, which revealed that his appendix had burst.
After the procedure went well, the surgeon told her about this.
"They said that by the time they were putting the fluids in, it was a race to decide if they would kill him by sedating him or if they waited too long … 'If you'd come in any later, we might be having a whole different conversation,' is what the surgeon said,"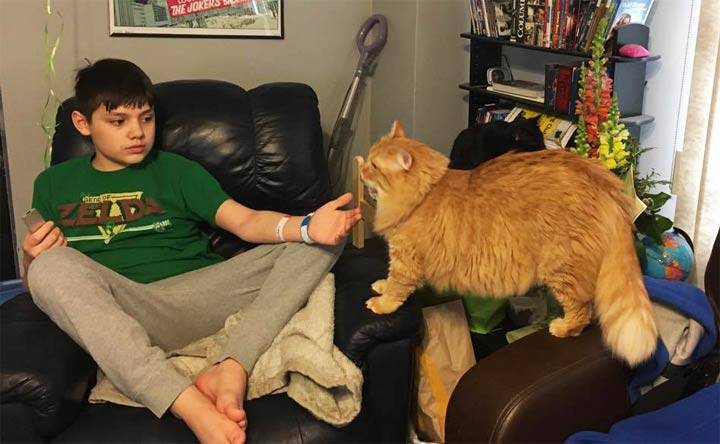 Peters can actually remember. Owen was closely observed by the hospital's medical team while being kept there until April 28. Peters added that the nurses and physicians frequently questioned Owen's quick arrival at the hospital. "Everyone wants to know how you did it," Sincerely, the cat woke me up, said Peters.
"His cat, which loves him to death, sleeps with him … they hang out in bed. [Owen] plays video games with him. That big cat loves him."
H/T: globalnews.ca
More Interesting Cat Stories