One of the viral stories that is revolving around today is about the nappy wearing paralyzed cat name Aoife. Aoife is a paralyzed that was rescued by the Sabrina and James when she was two years old. This is one of the most important thing that people have to do now a days. Protect the animals.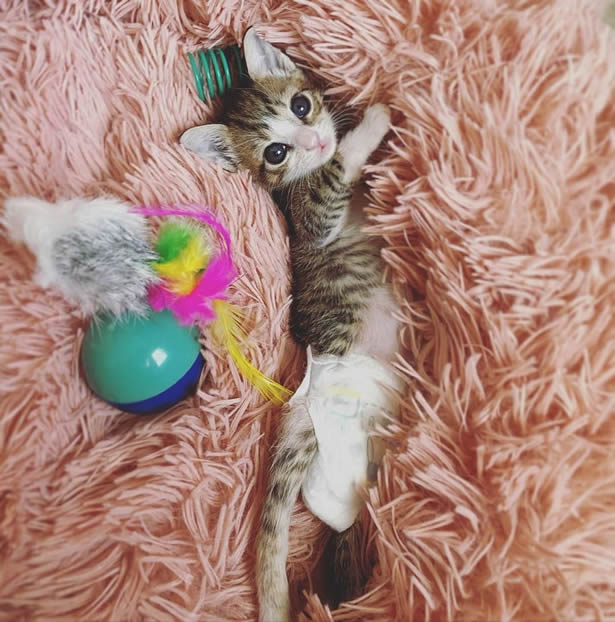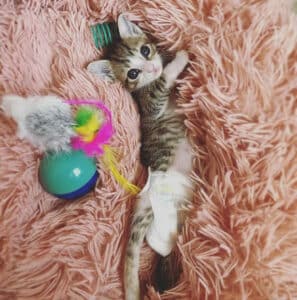 After being saved at the age of two weeks, a paralyzed cat who uses her front paws to move about and wears a nappy has gone viral, garnering 73 million views on her video. Two-year-old tabby cat Aoife has 59K followers in Instagram. The owner who have rescued the cat is a  45-year-old Sabrina de Matteo, claims that the cat has "captured the hearts of millions of people." Since she adopted Aoife during the covid pandemic in 2020 year. Sabrina is a fitness and wellness coach that has manually empty the cat's urine and intestines twice daily but have such hope that her video shall prove that a crippled cat may still lead a fulfilling and good life.
Sabrina live in Los Angeles with her husband James who is also a fitness coach. She said that "People have been able to witness firsthand how adored and well-cared-for Aoife is thanks to the videos. Some people believe that keeping her alive is cruel, but I question why. because of her disability?".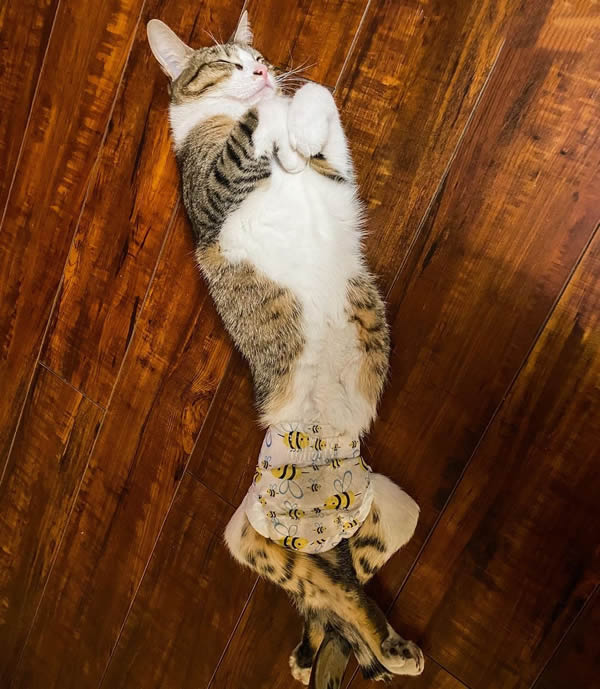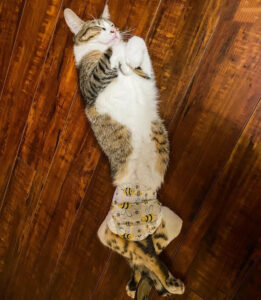 Also check: Top 5 cats that are hypoallergenic 
As of now Aoife is in good hands now and living the life that she deserved and is happy. The said that the already have cats before as they have rescued many of them. They accept Pebbles, a five-year-old tortoiseshell, Kevin, a four-year-old black cat, Sofia, a three-year-old calico, Ellie Mae, a white three-year-old, and Peter, a two-year-old long grey hair.
Aoife lower body (legs) is fully paralyzed as she cannot walk with her back legs. She said "when we found her she was only two years old and I don't know how she hold on to her life this long without any help.
For must care for Aoife, Sabrina and her husband live with Aoife's foster mum to see and learn how they can care for this cat.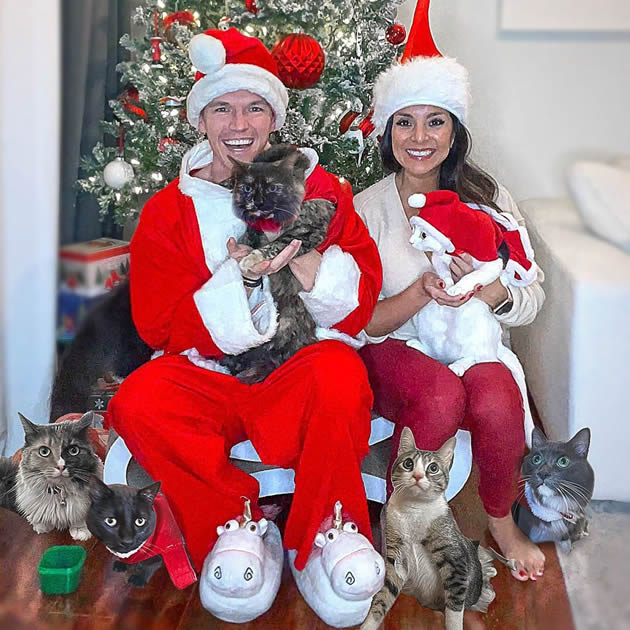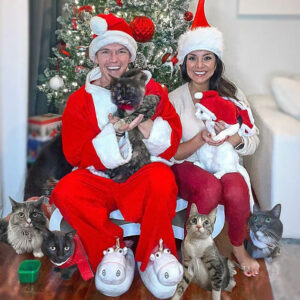 Sabrina remarked, "We worked really hard to make sure we were absolutely capable of taking good care of her. She wears a diaper and requires manual bowel and bladder expressing twice a day because of her paralysis, which prevents her from using the toilet."
Also see: Top 5 Smallest cat in the world 
Must see: 5 reasons why cats is better that dogs