Rescue of a kitten from a moving pickup truck
Service staff at a nearby car dealership were able to release a tiny kitten with many meows, trapped under a pickup truck's dashboard after two days, 1,000 kilometres.  When Stephen was returning to his home, he first came upon the kitten, whom the staff have called "Dash."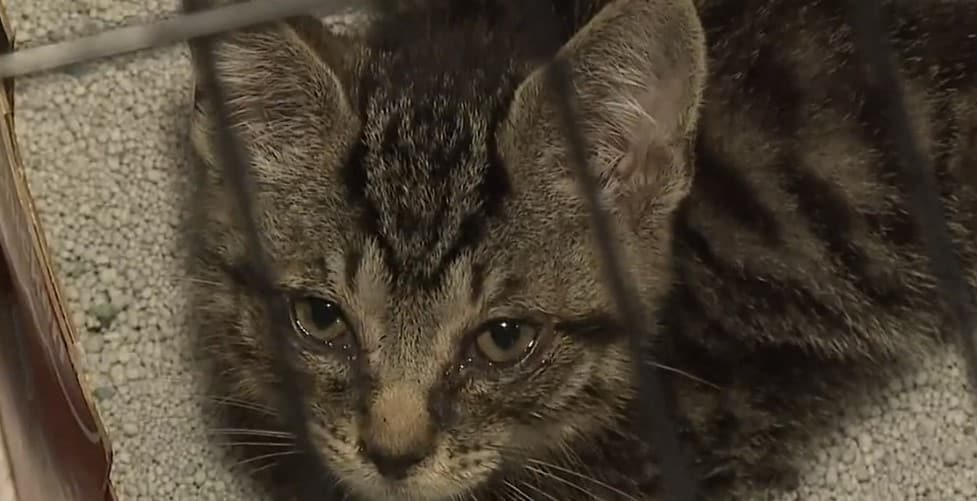 For a moving road trip to Indiana with his fiancee Micaela and their child, he had rented the vehicle. They made a stop at a store en route to buy baby formula. They noticed a sound coming from the spare tyre that was mounted under the truck's frame as they made their way back to the car.
Although Stephen was able to grab the cat, it escaped and crawled back up into the truck's frame. In the midst of a thunderstorm, they attempted to calm the cat down for three hours in the parking lot. He finally was able to regain control of it and pull it free.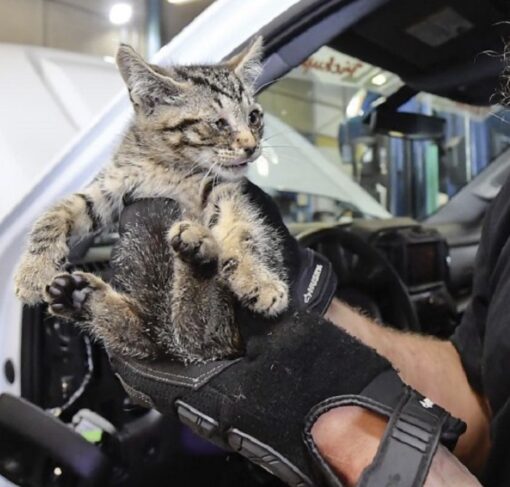 Before he was able to chase the kitten outside and re-grab it, it escaped and hid under the propane tank cage outside the store. He said as he placed her inside the truck's cab, "She was biting me and being twitchy. She "just slipped out from beneath my arm and raced like a mouse directly onto the dashboard."
In the hopes that they would meow and lure the kitten out before he had to leave early the following morning, he drove the vehicle home and took his own cats into the garage. Stephen felt compelled to leave for Indiana with the kitten under the dashboard when 3 a.m. rolled around and it had still not appeared.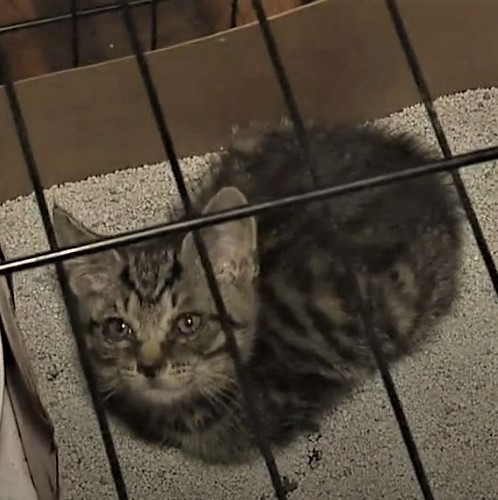 He played YouTube videos of cat sounds in the hopes that the kitten would come after hearing its meows, but it was unsuccessful. The kitten urinated with about five hours remaining to go, and the final stretch of the trip was spent smelling cat pee via the vents!
Stephen brought the truck into a dealership and requested help from technicians because he was so worried for the kitten. To find the kitten, they started carefully removing sections of the dash. The kitten kept clawing at groups of wires in the dash, so they had to pull slowly. Finally, though, it was free.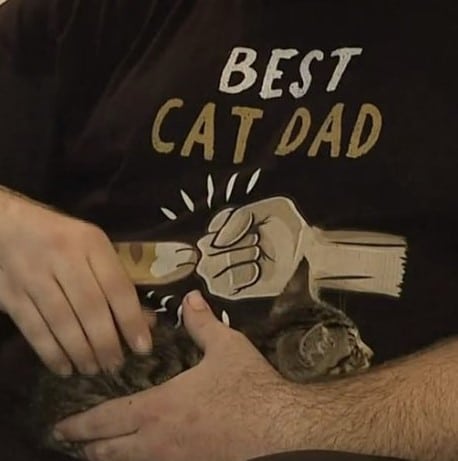 Stephen and his fiancee decided to bring Dash to a nearby veterinary facility for a checkup because the kitten was dehydrated. When Dash is discharged from the veterinary clinic, several dealer employees said they'd like to adopt him.
More to see below