The nine lives 'Nutmeg' had were certainly well used!
At the age of 32, Nutmeg, who was believed to be the oldest living cat in the world, crossed the Rainbow Bridge. Nutmeg was adopted by a Newcastle (UK) couple who found him in their garden in the 1990s. He was at least five years old, according to the veterinarians at the time.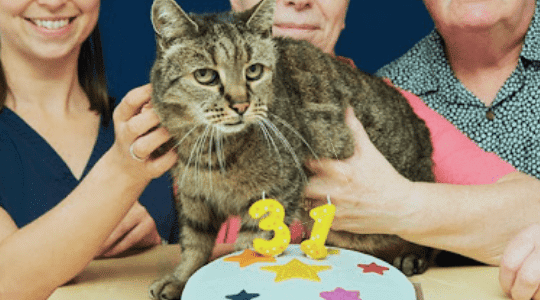 Nutmeg was taken to the vet with breathing issues a few months after his 31st birthday, but the doctors were unable to save him since he had heart failure. He succeeded Corduroy, the Guinness World Record-holding cat who was 26 years old, as the oldest cat in the world until his death.
Nutmeg surely made the most of his nine lives by receiving treatment to save his life after a stroke. After his most recent sickness, he managed to recover but ultimately needed to be put to sleep.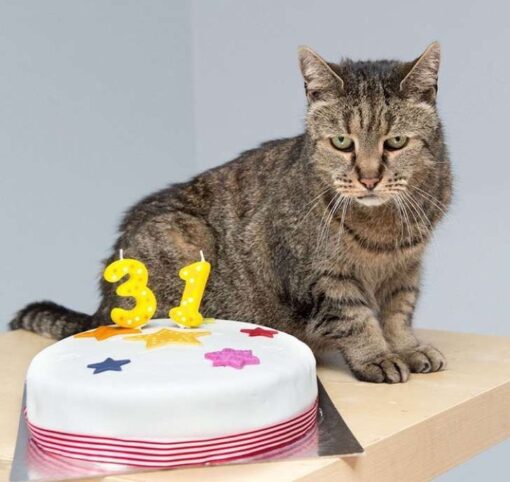 His heartbroken owners stated that the loss of their loved pet had left a huge loss in their life. His mother expressed her feeling of having her heart torn out. He had a wonderful personality and was beloved.
"I find it difficult to explain how much we miss him, his father continued". Although it has left a big hole in our lives, we still feel his presence in spirit. We just needed to take a week off when he passed away, but the loss of such a beloved pet hasn't been eased by that.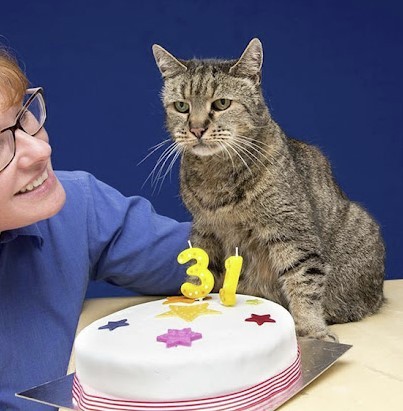 "Having cats of 20 to 21 registered with the office is becoming more and more usual," Nutmeg's vet said. But because Nutmeg was 10 years older than our oldest cat patients, he was truly an unusual.
Better feeding, care, and patient monitoring are all helping to cats living longer. The fact that he lived such a long and happy life with his parents suggests that he was a dearly loved family pet.
Top Articles You Must Read