Cat in the street asks woman to let her inside so she may give birth
Ida Floreak, a local artist, has been calling New Orleans home for her and her cat for about ten years. She believes that her own Siamese cat, Bruce, probably invited the stray cat that showed up one day in her garden. Ida decided to give the tiny black cat, who began to arrive more often, they give her the name Salami.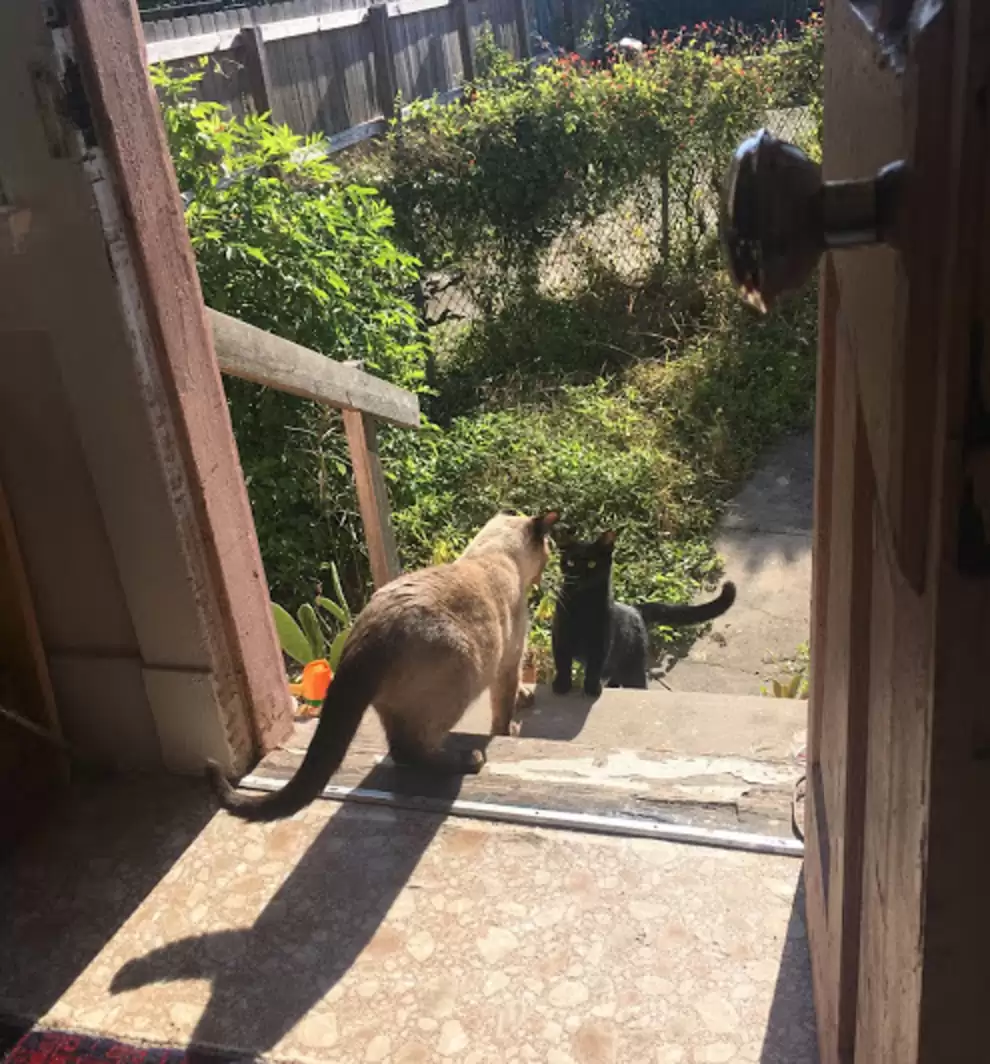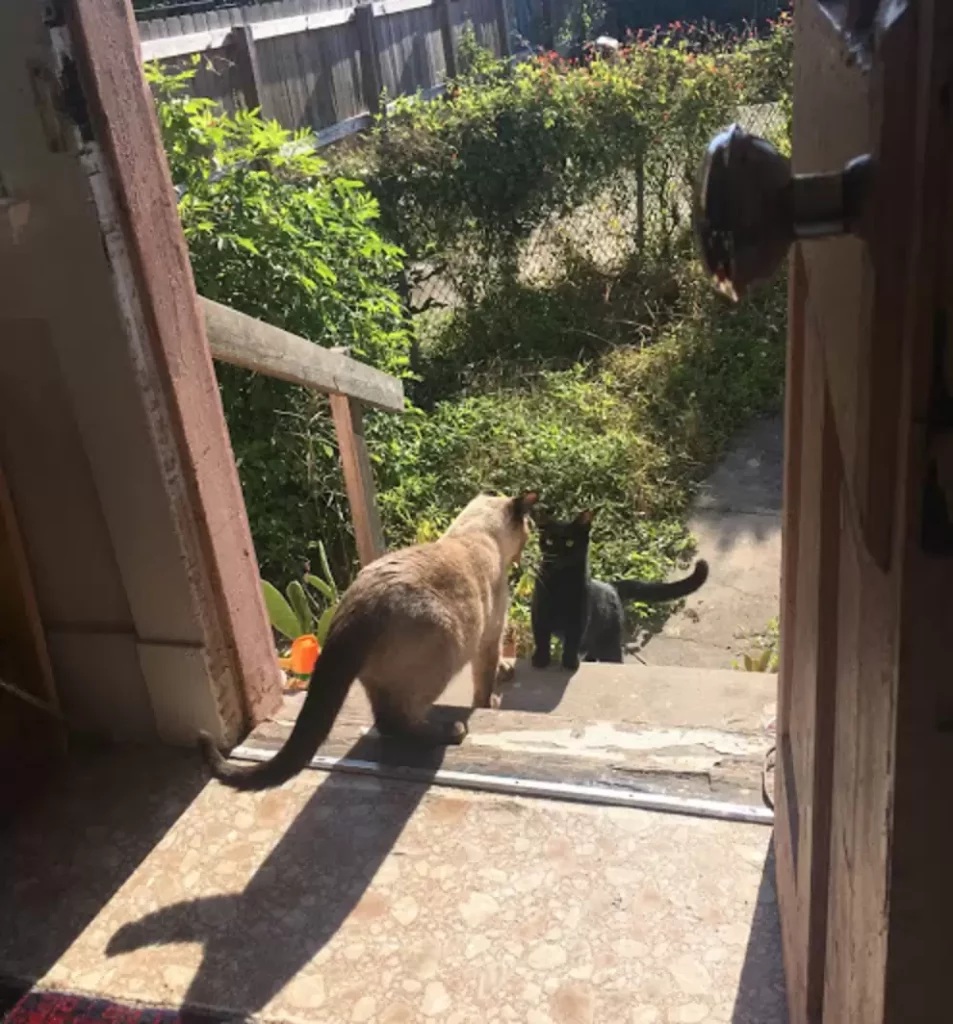 "[My cat Bruce] is a Siamese who is seven years old and nearly twice her size. Despite being large and aggressive, I love him. Salami does too, in fact, it was him that got her to start dropping by," Ida said to Bored Panda.
"They would stay out in the backyard together after I let him out for a short while. The stray cat began to follow him when he entered the house."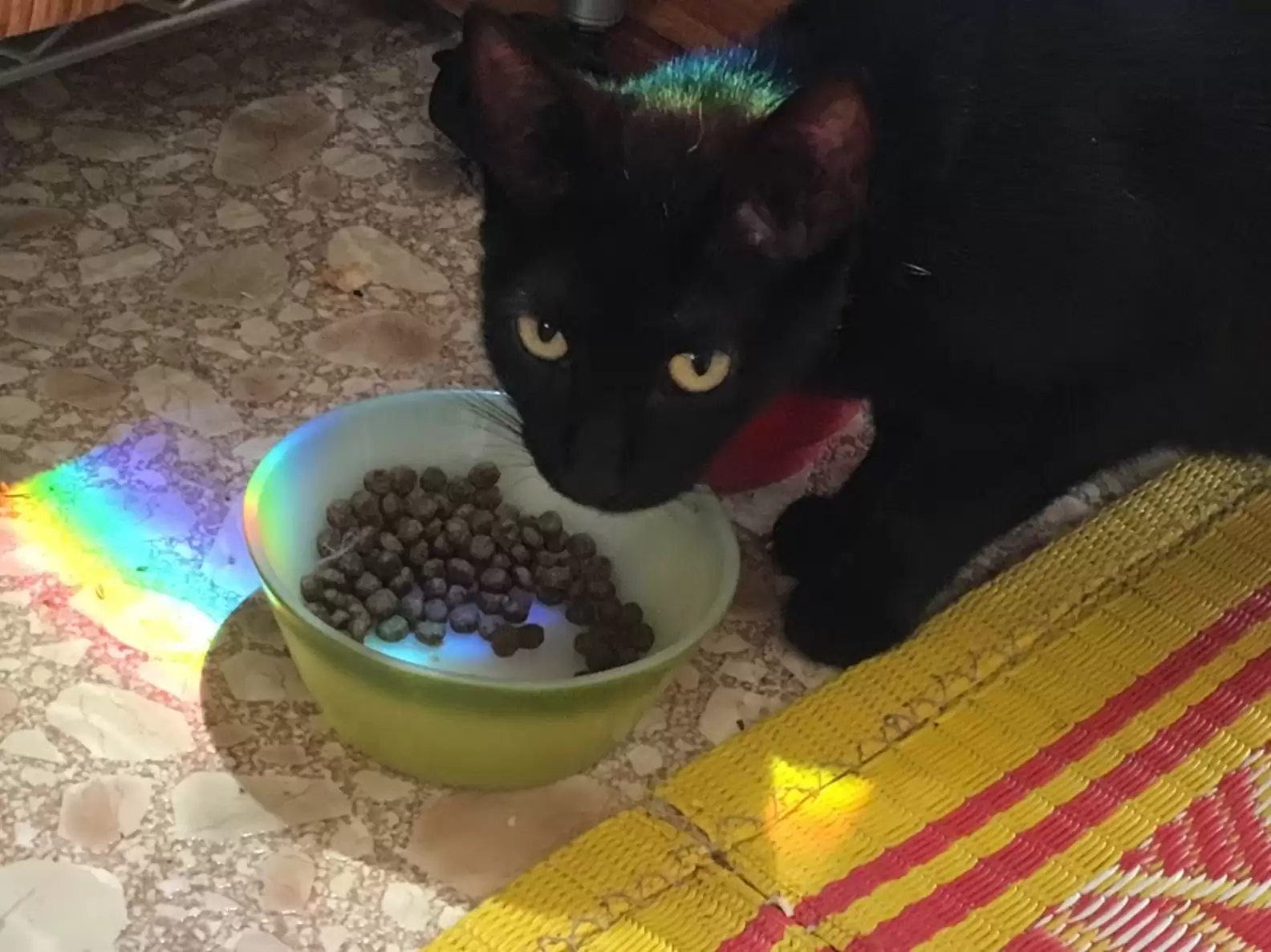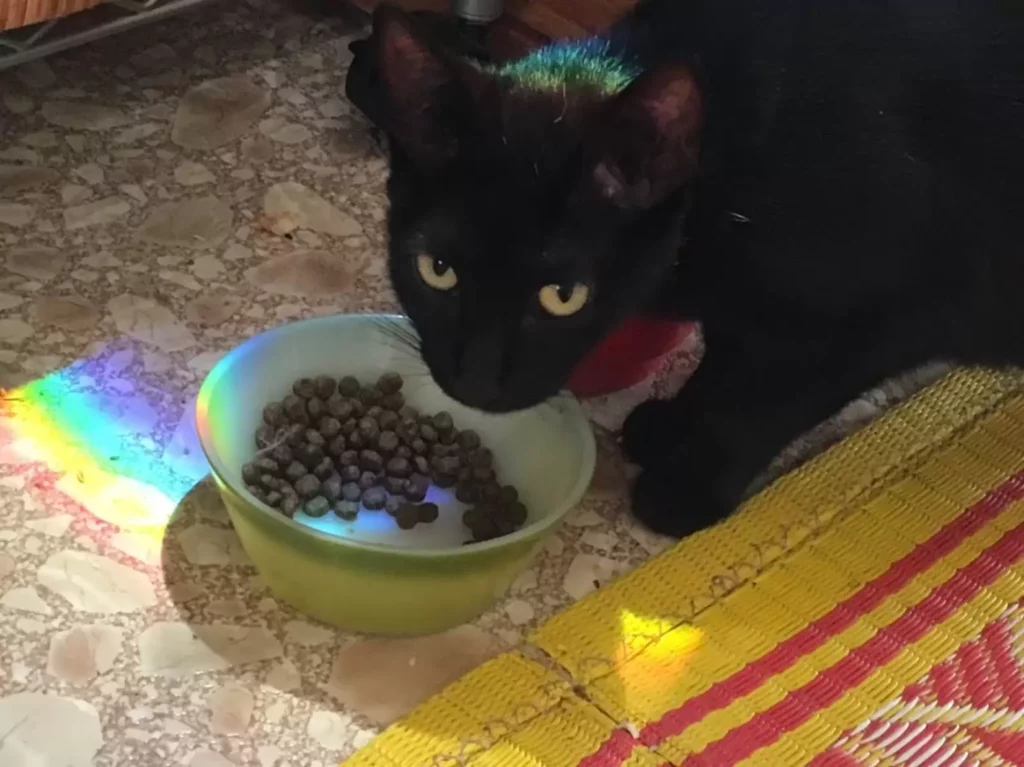 They now spend the entire day together, nap together, and groom each other. It's incredibly very sweet. Salami and Bruce would hang around in the garden together, but Salami was quite afraid of Ida and would flee whenever she came close.
Prior to catching Salami, she found that the tiny black cat was already pregnant. She had wanted to catch Salami so she could take her to the clinic so she could be treated.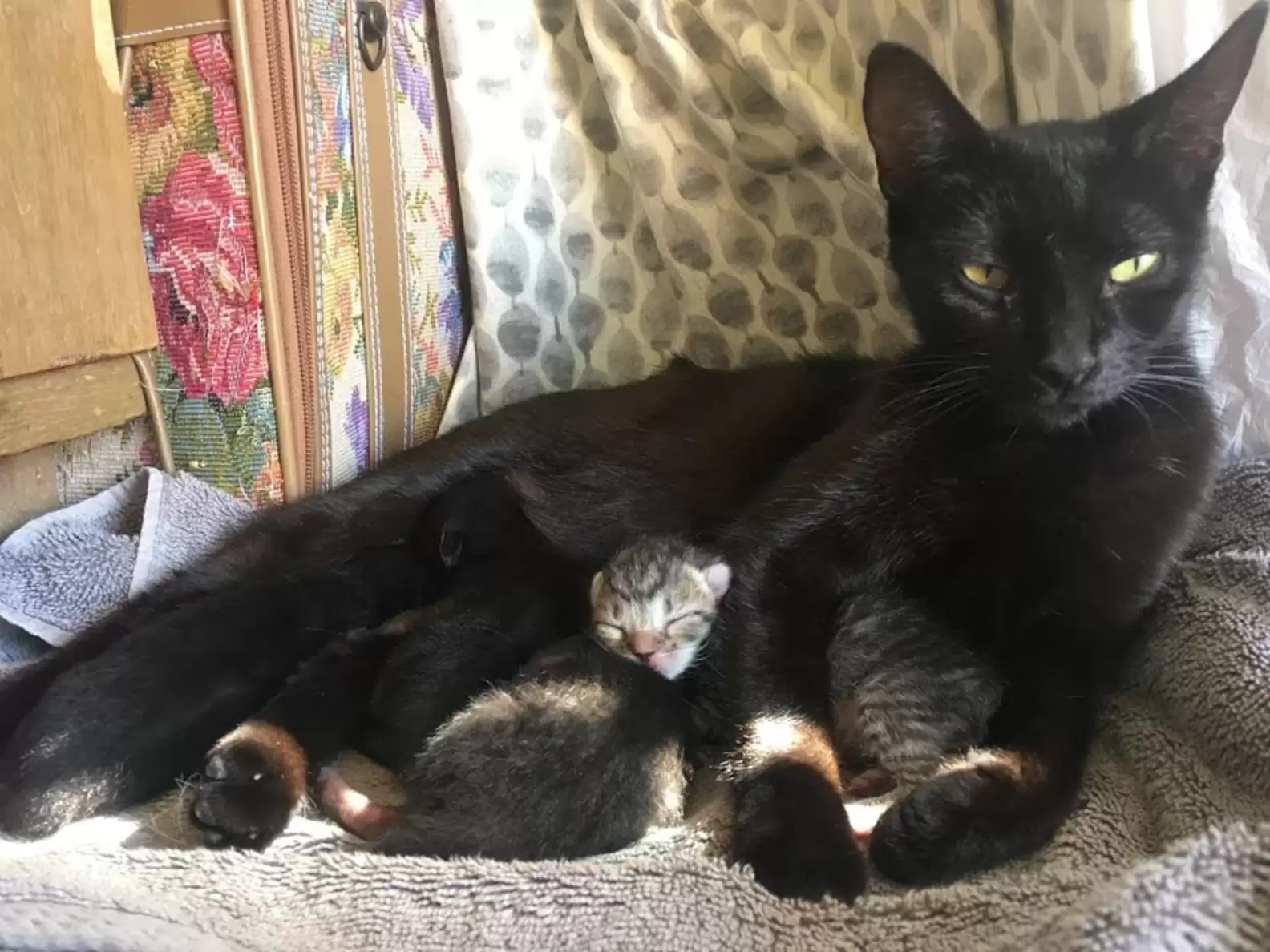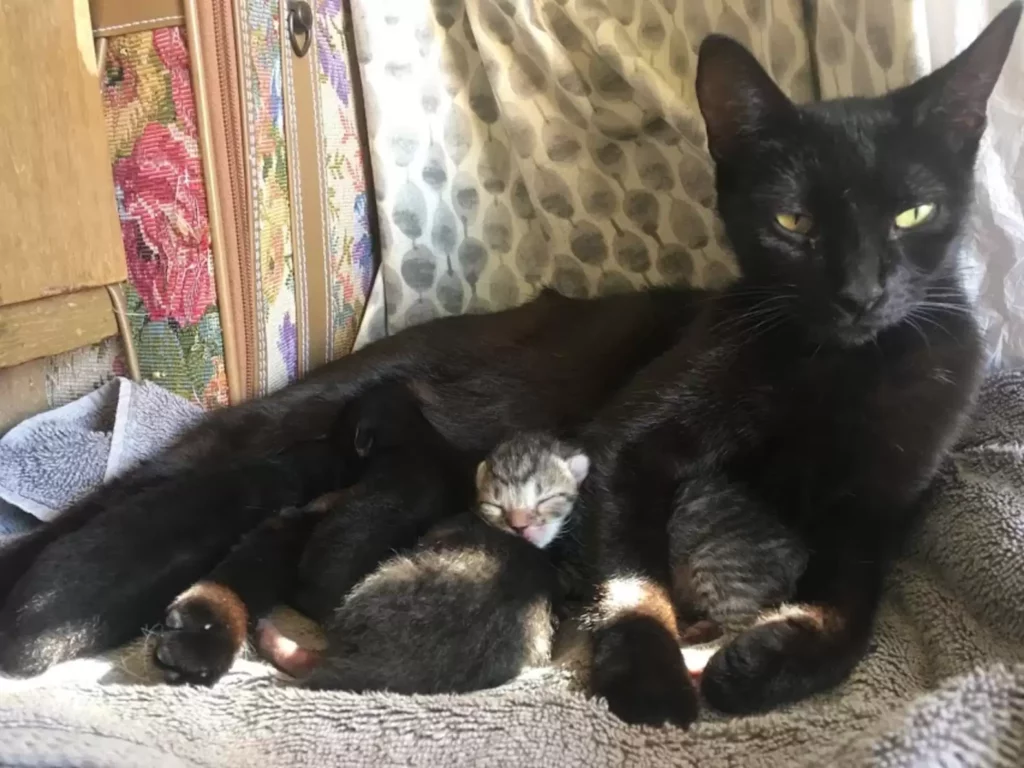 Salami soon started meowing outside the front door at around five in the morning. Even though Ida had been feeding her, she had never been so pushy or so early in the day. Salami was most likely going to give birth, and Ida realized the house would be the safest place for her to give birth.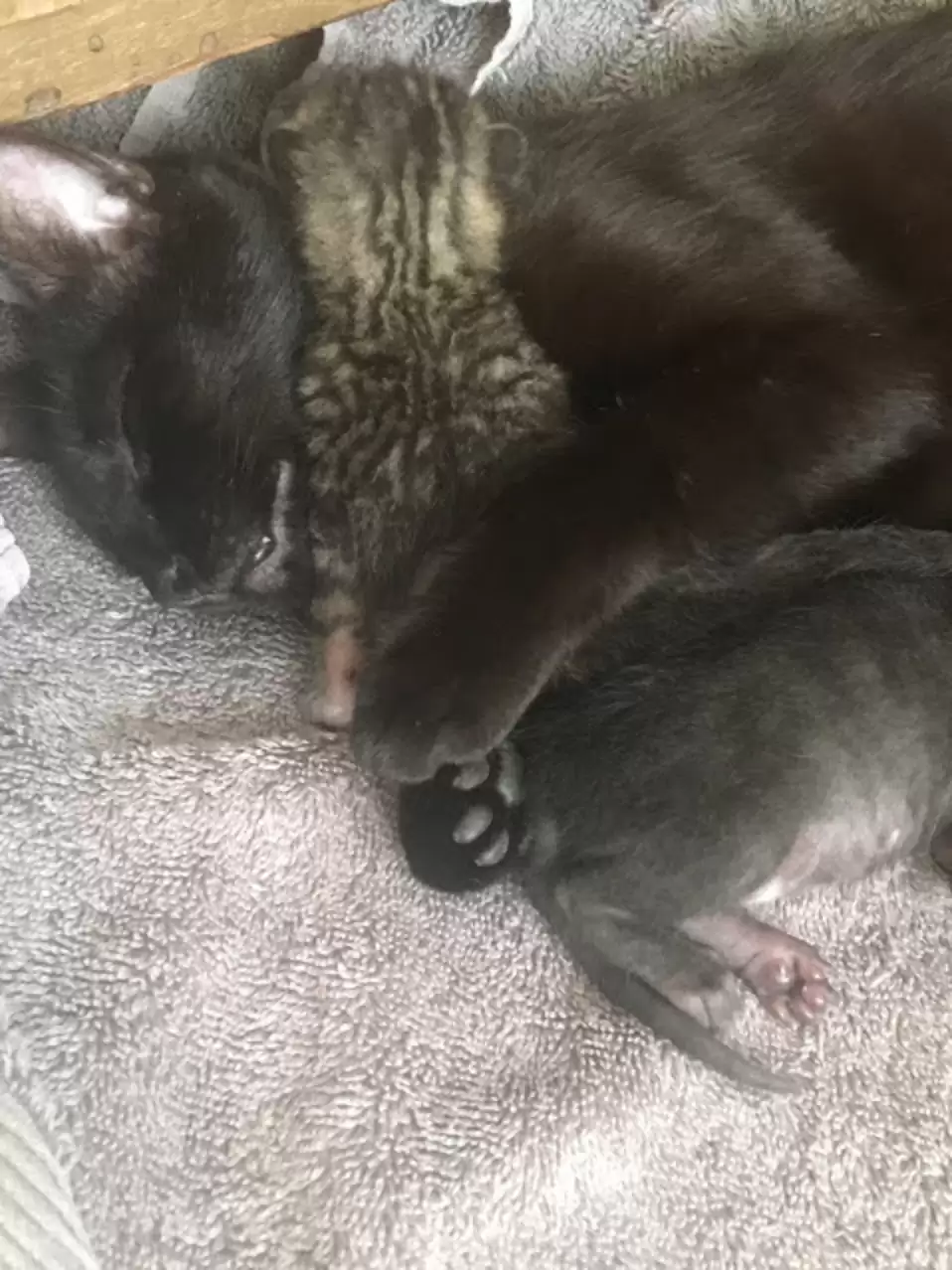 She therefore allowed Salami to enter and created a secure area with lots of blankets, two hours later, Salami gave birth to four cute kittens. Ida was in awe of the sight because she had never seen a cat giving birth before. Thank goodness Salami knew what to do!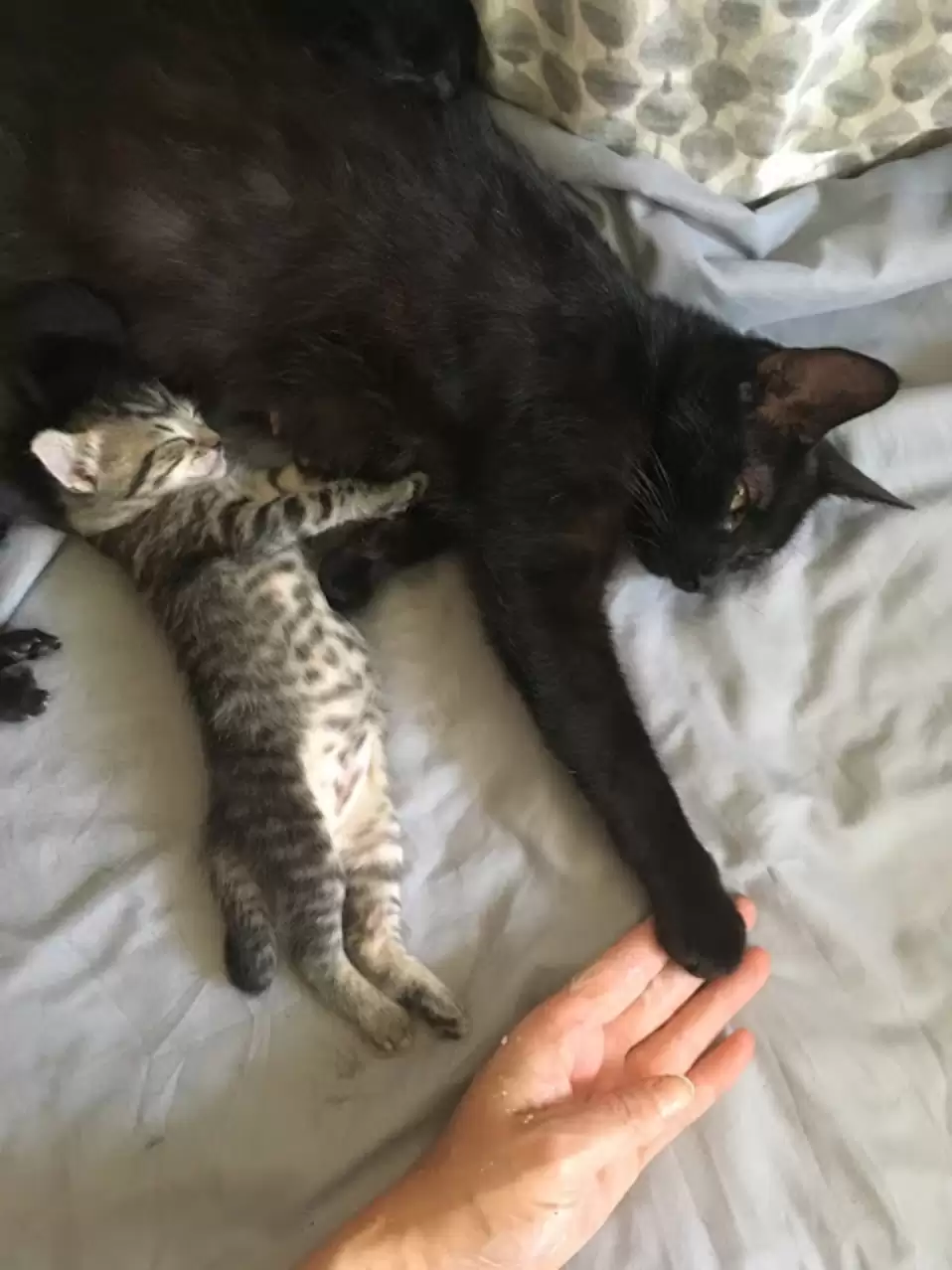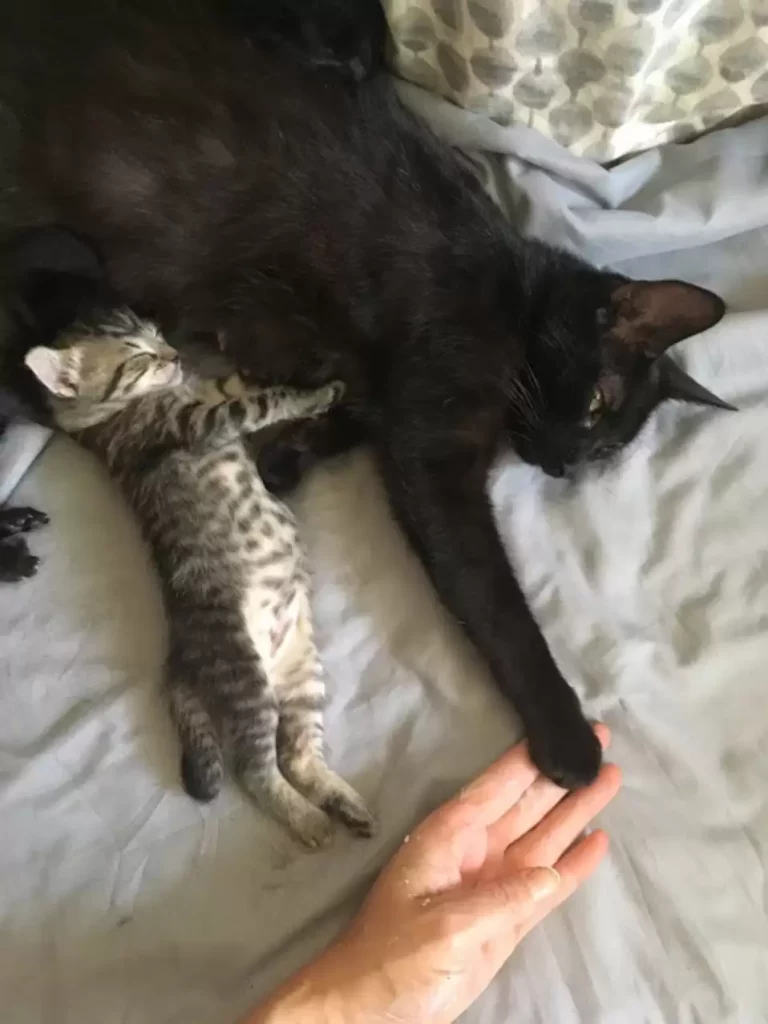 The kittens have been adopted into loving households, and Salami now has a forever place with Bruce and Ida. To see this amazing mother cat and her beautiful kittens, watch the video.
Credit: https://www.instagram.com/idafloreak/
Credit: idafloreak
More Popular Cat Stories