Firefighters use a specialised pet oxygen mask to save the life of an unconscious cat
The New Orleans Fire Department came across an orange tabby cat close to a burning house. To revive the poor cat, the firefighters use an oxygen mask designed especially for animals. Fortunately, no one was wounded during the incident, since 15 residents were evacuated by the local authorities. Two kittens that the firefighters found trapped in an apartment were also rescued and given oxygen masks.
This cat was spotted motionless by the New Orleans Fire Department in a hallway close to a fire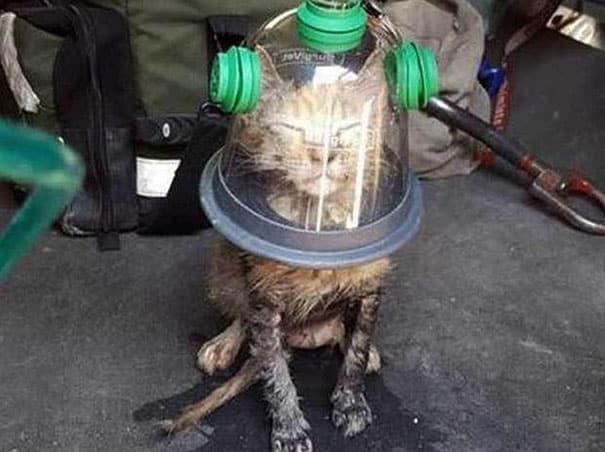 The excellent effort of the rescuers, who were all rushing to save the animals, is shown in the photographs below. Several firefighters stroked a kitten's neck and tummy before pumping oxygen into its mouth. A firefighter also offered it some water from his palm.
To revive the poor fella, they applied an oxygen mask made specifically for animals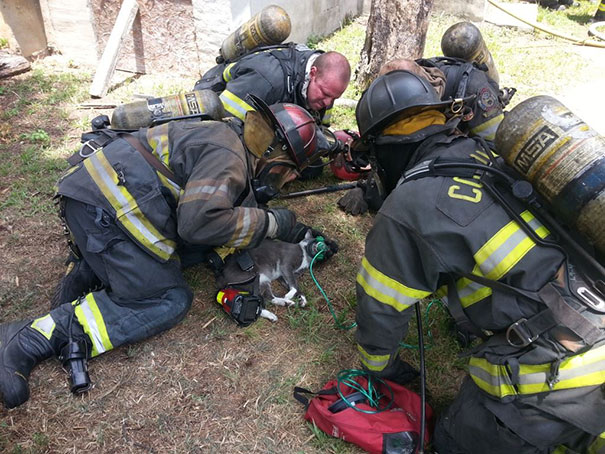 According to Doug Cardinale of the New Orleans Fire Department, "I guess he has eight more life." Two further indoor cats managed to safely escape death. After being given oxygen, the unconscious cat came to within a few minutes.
The masks are available in different sizes and may also be worn by other animals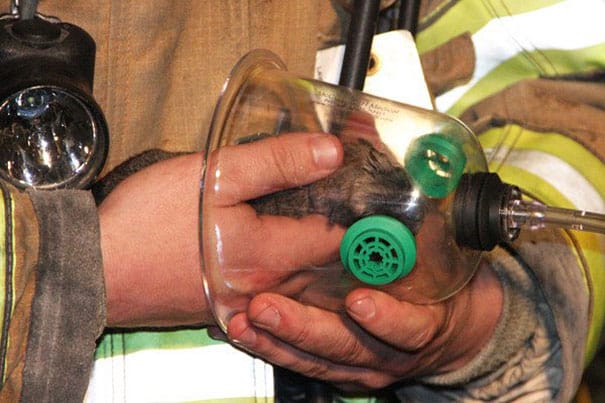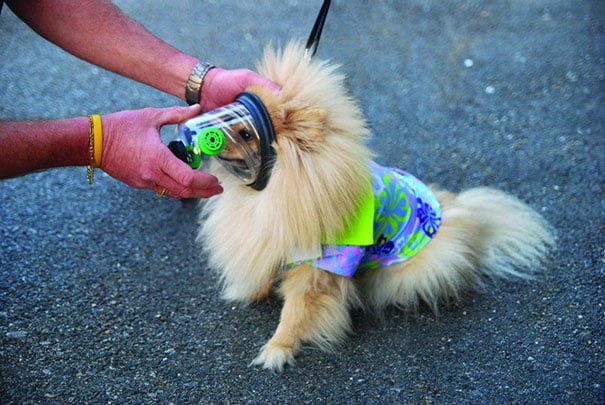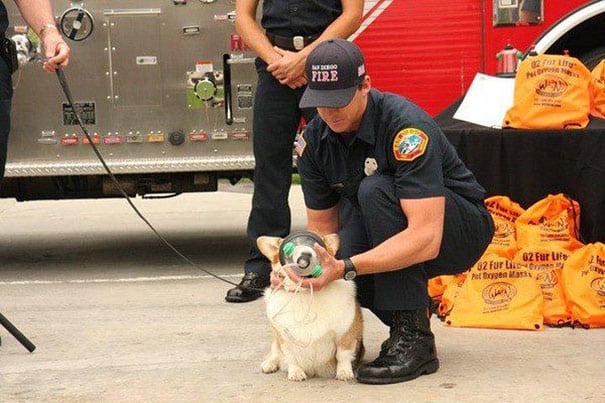 Image credits: Wag'N O2 Fur Life
Story credit: Boredpanda
See more of the rescue stories down below.