This Cat and Otter Proved Friendship Has No Limits by Becoming Best Friends
Cats have already been observed playing or cuddling with creatures that are meant to be their prey or even their predators. There is a good chance that the animals will learn to get along if you pay close enough attention and allow them to interact securely. The otter and cat have developed a close friendship and even like cuddling, so their relationship is more than merely tolerable.
Mochi is the name of the kitten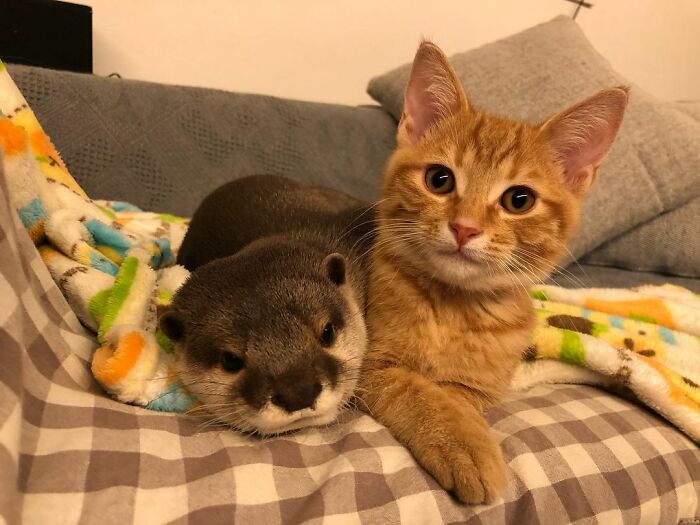 The otter's name is Sakura, and the cat's name is Mochi. They are as endearing as their names suggest. They probably reside in Japan based on their names, too. Additionally, both of them have become very popular on various social media sites. There are entire films of them just playing together that are always worth watching, and their human loves to post about them on Youtube.
And the name of otter is sakura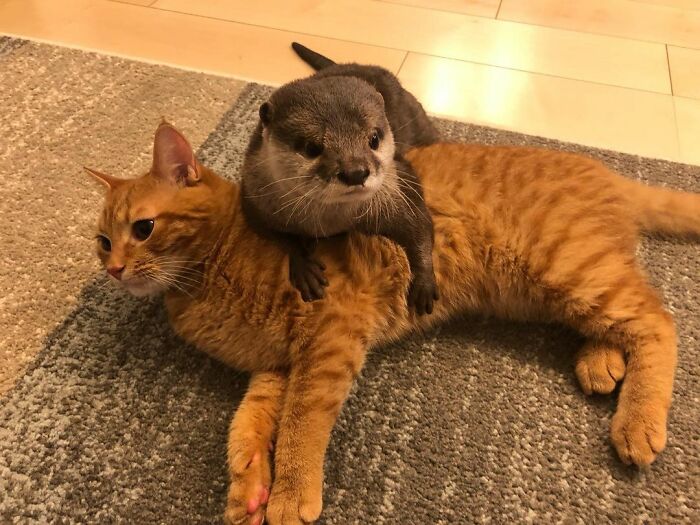 Some people might find this odd because we typically connect cats with being predators. Research indicates that an otter can sometimes harm a cat, and the opposite is also true. This friendship is therefore unusual right off the bat. In addition, occasionally wild cats carry a virus that is not dangerous to the cat but can kill a sea otter. Therefore, the link described above is abnormal and shouldn't be.
Their cuddling videos is all over the internet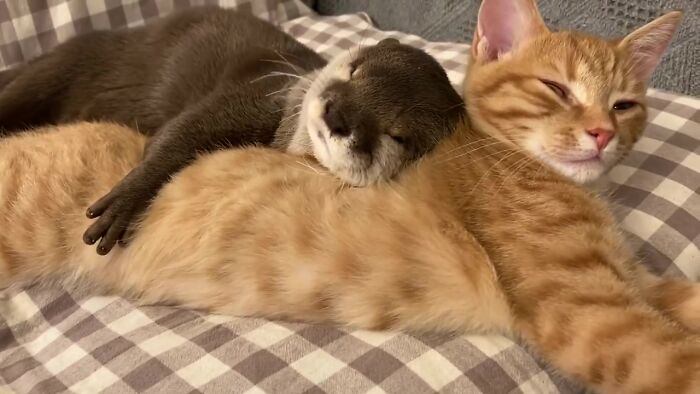 They sleep together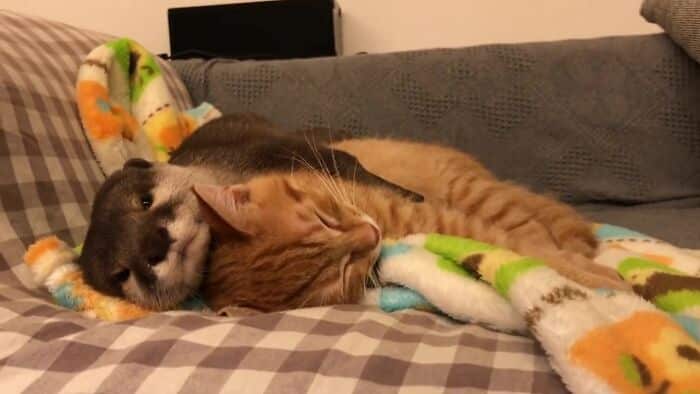 They prove friendship has no limit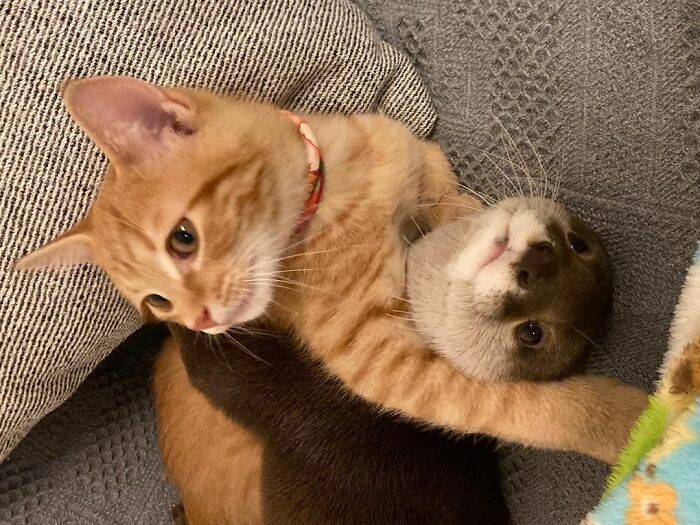 They love each other too much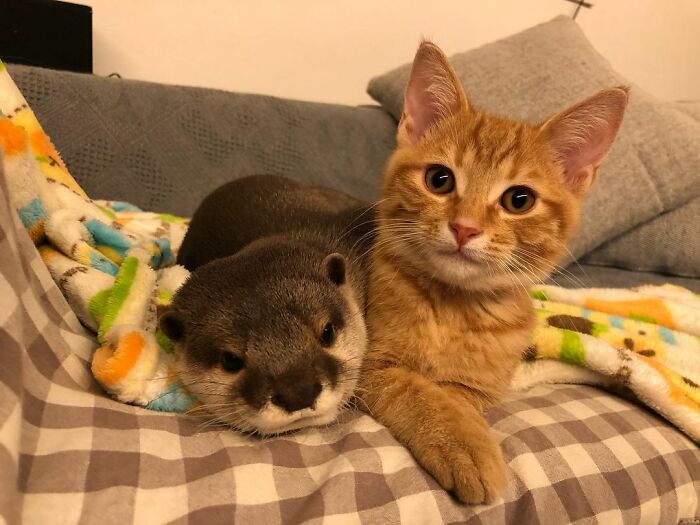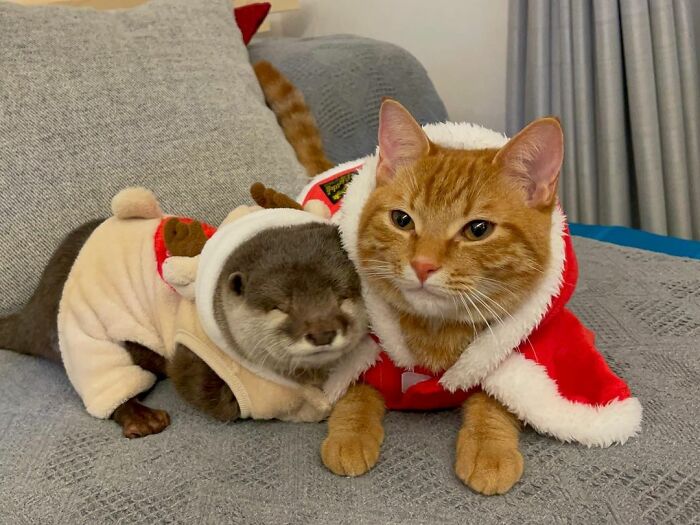 This might make you want to keep an otter as a pet, but if you reside in the USA, you're out of luck because it's against the law to have an otter in the majority of states. Actually, this is the case in the majority of nations. Therefore, do your research before selecting to acquire one.
Follow their Instagram and YouTube below given.
Credit: kawauso_sakura
Youtube: Mako
For more adorable stories and articles please check it from below.