Pictures Of Adorable Munchkin Kitten That Sleep Like Human
We can all probably agree that cats are ruling the Internet right now. Let's be honest, it's difficult to ignore how hilarious and cute they are at the same time! We can all agree that watching funny cat videos will instantly make you feel better when you're having a bad day. Whether they are adorable napping, playing with things they shouldn't, or being startled by seemingly random objects.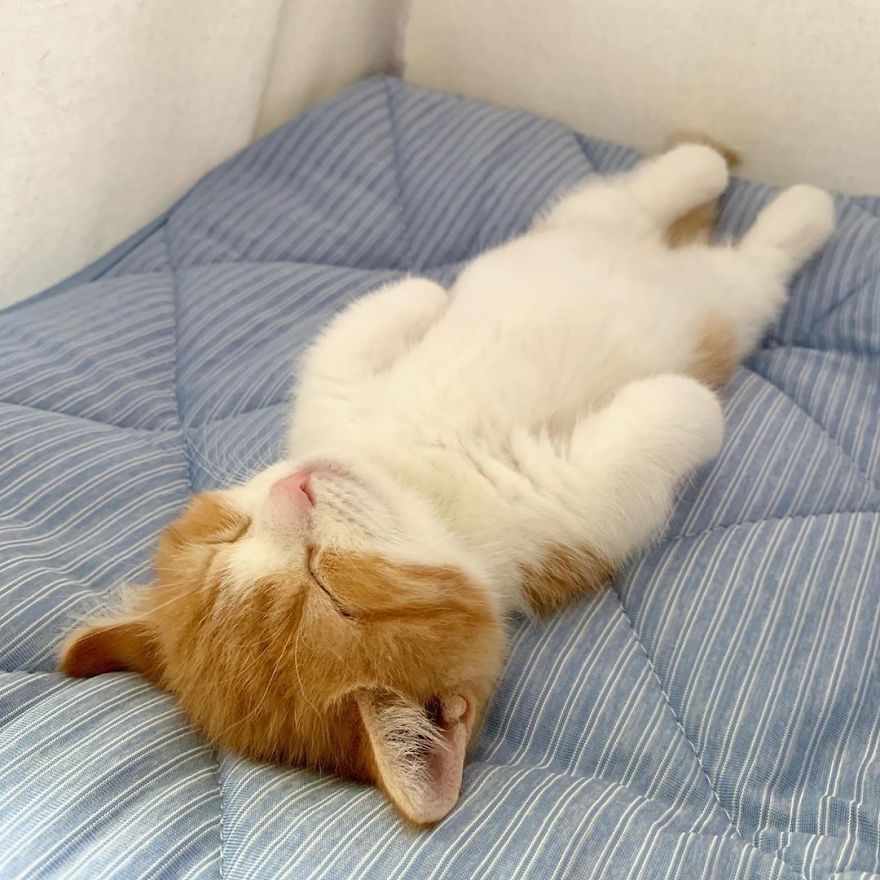 Others really want to show who's boss and occupy all the room, spread out all over the bed and giving their owners no space, and that's really sweet. Some cats prefer a piece of a blanket in the corner of the bed to enjoy a long night's sleep. But their various sleeping positions are the funniest thing about their sleeping habits!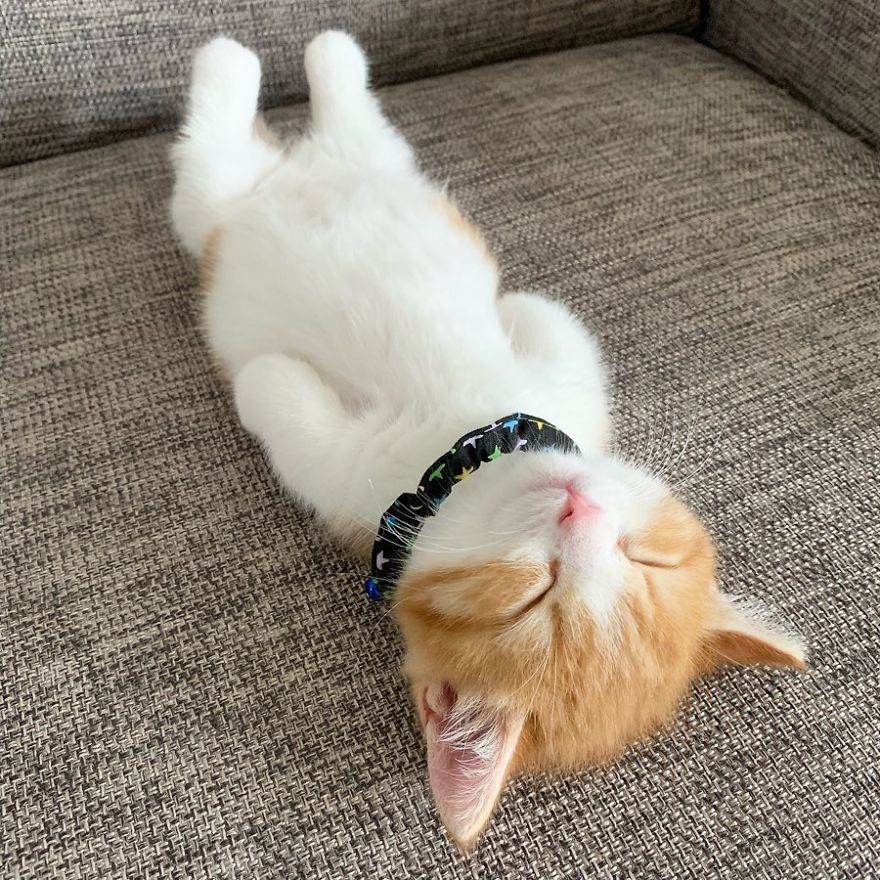 Although it's wonderful when cats sleep curled up or on their sides, one of our absolute favourites is when they lie flat on their backs with their legs straight, almost like a human. And Chata, a calico munchkin cat in orange and white, is actually quite well known for this.
Chata from Japan is only two and a half months old, but he has already become famous online for his cute resting position that shows his big belly and small pink paws. Who wouldn't want to give them a soft squeeze after that? It's simply too adorable to handle!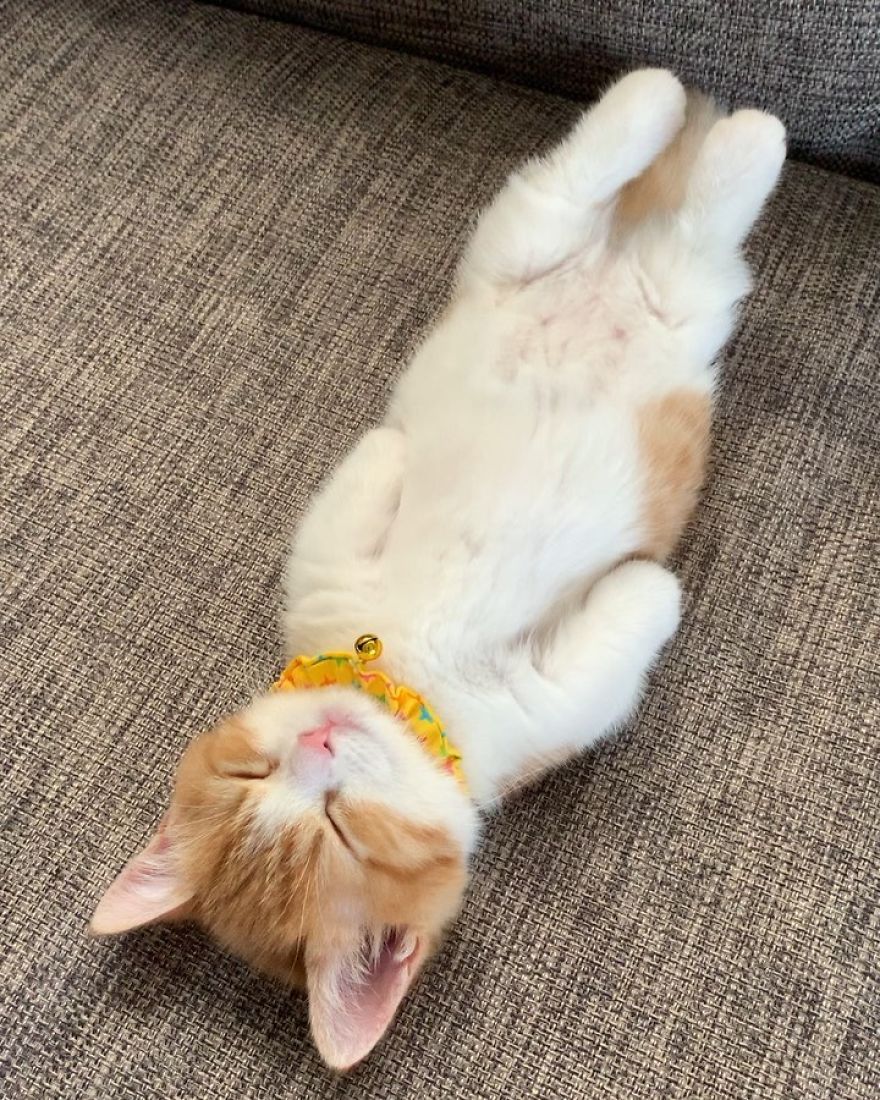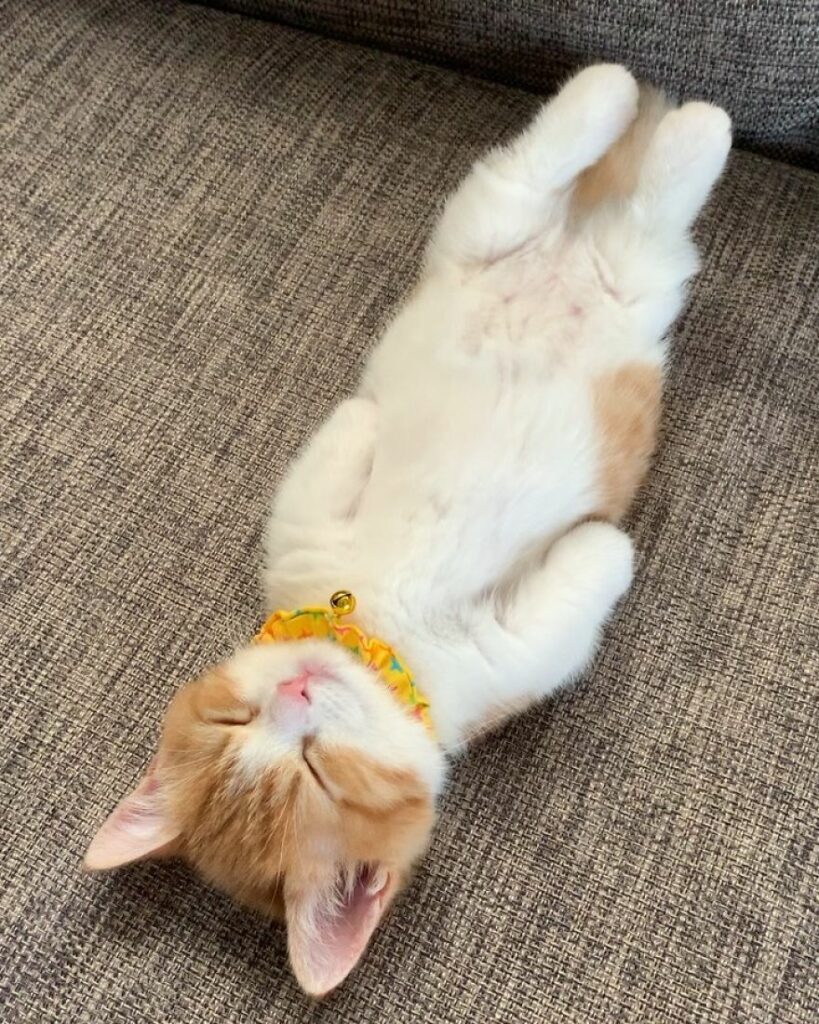 This little cat is having some pretty sweet dreams without a concern in the world, judging by the satisfied and happy look on his face. Since you wouldn't want to wake him up, we can only guess as to what he might be dreaming about.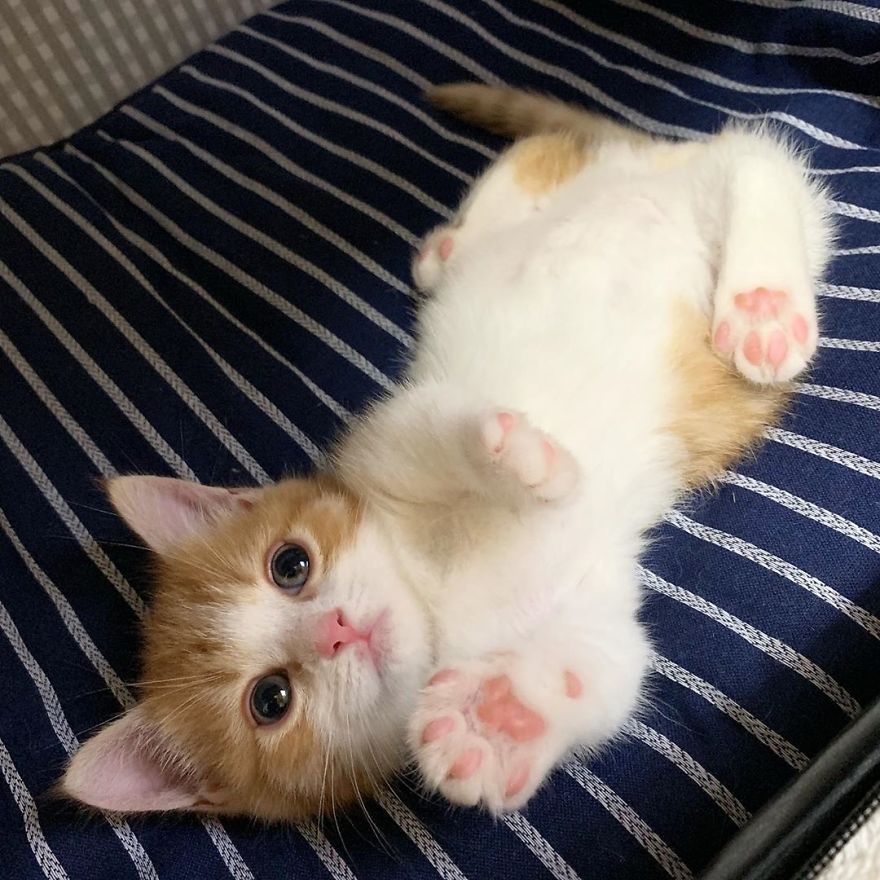 As his Instagram account @chavata2023 was just launched in January of this year, Chata is pretty new to the platform. His Instagram's very first image showed Chava, Chata's older sister, who is currently nine months old. The fact that Chata and his adorable sister have reached 41K followers on Instagram shows exactly how much their fans like them.
Must See Stories