The Cat Who Can Take Better Selfies Than Us
Manny the cat, according to his owner, enjoys taking selfies! In fact, you could say he's the cat world's master of the selfie. Manny reached out and touched the camera after his human put up his GoPro to take some footage. Manny's selfies have since become an internet hit thanks to Instagram.
"Manny is attracted with GoPro cameras," his human, Yoremahm, writes on Instagram. Whenever he sees one, "he raises his arm toward the camera, resulting in a flawless selfie pose." Manny appeared as a stray on his doorstep shortly after Yoremahm's old cat died, and they've been together ever since.
Manny is the "Boss of the Dogs!" as seen by his photographs.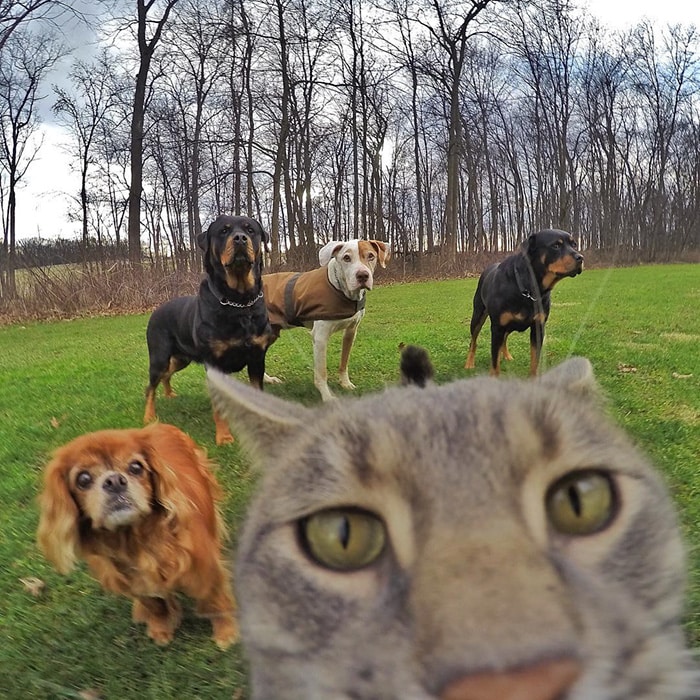 He's really good at selecting the best angle!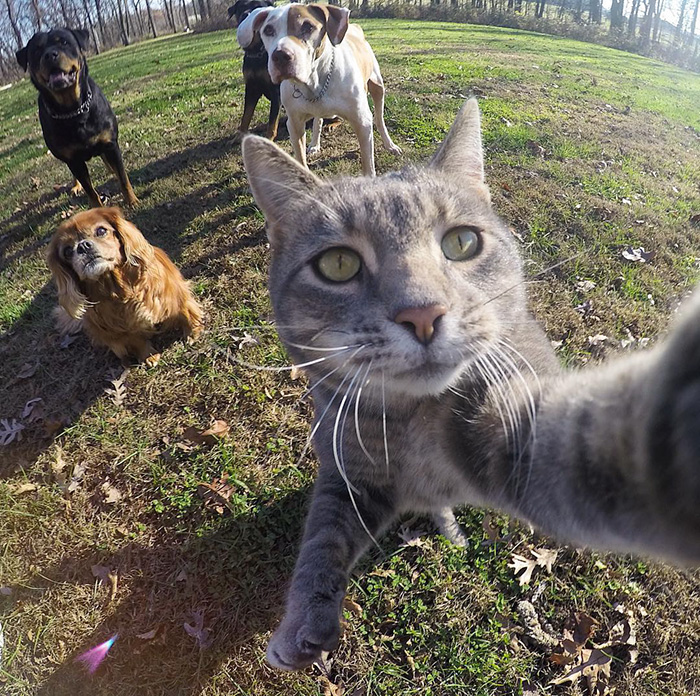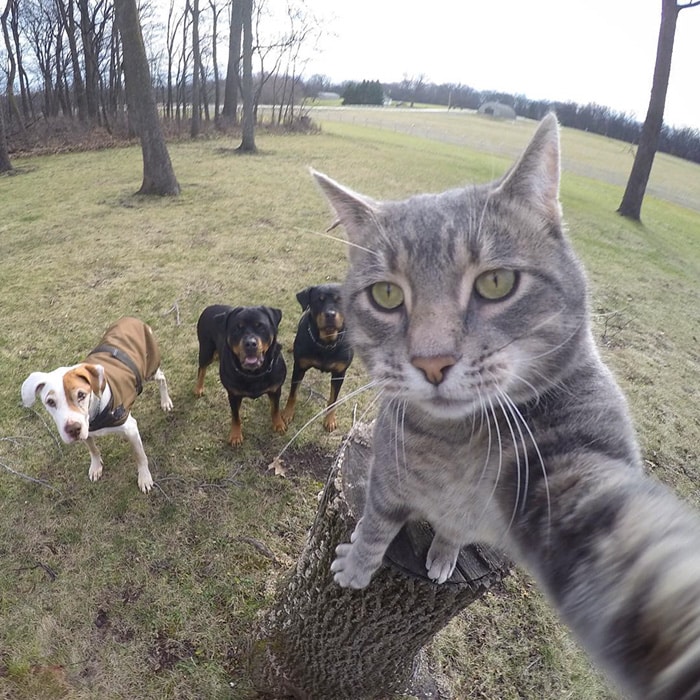 Even if it is because of that usual angle that he has a double chin! (I believe a few of us are familiar with that one!)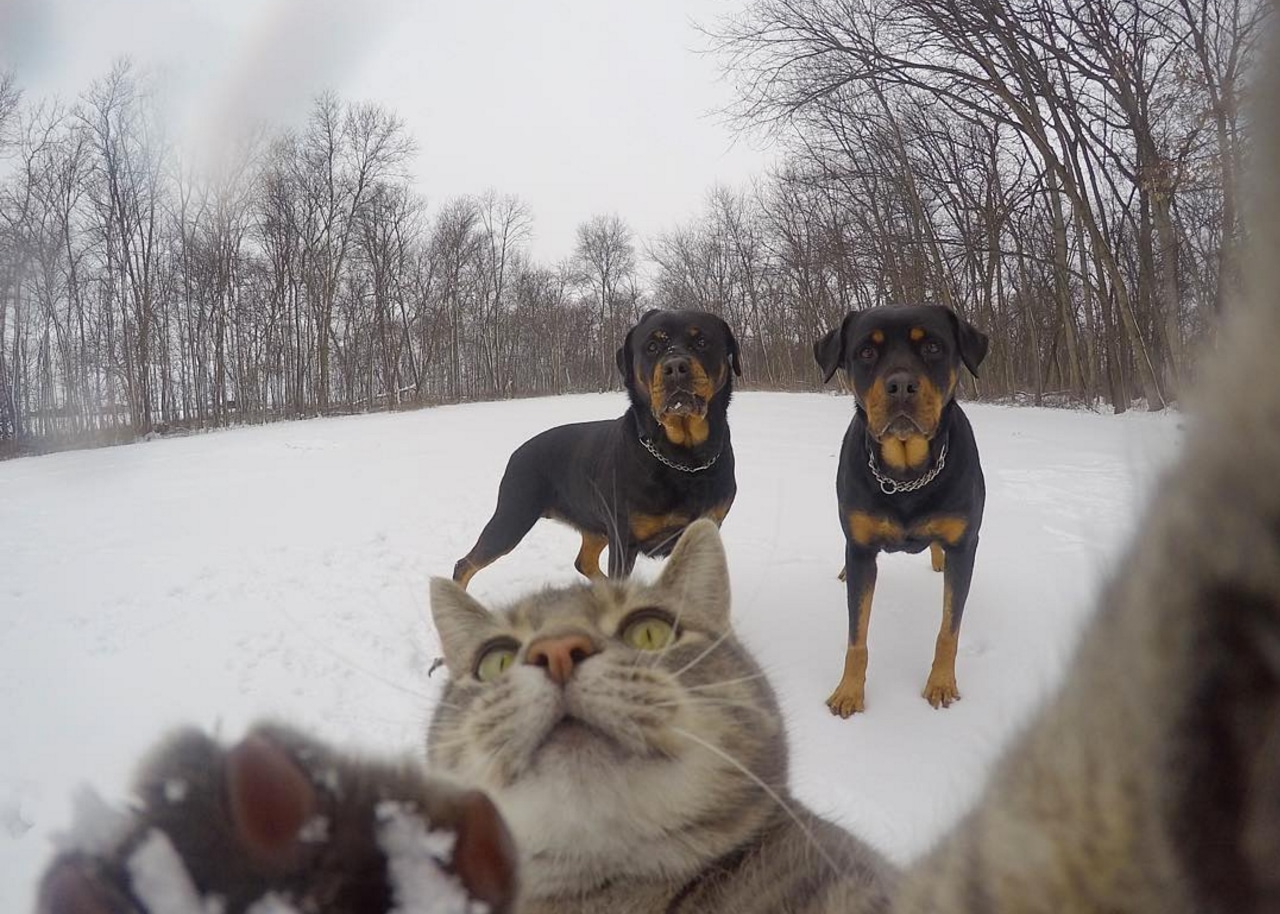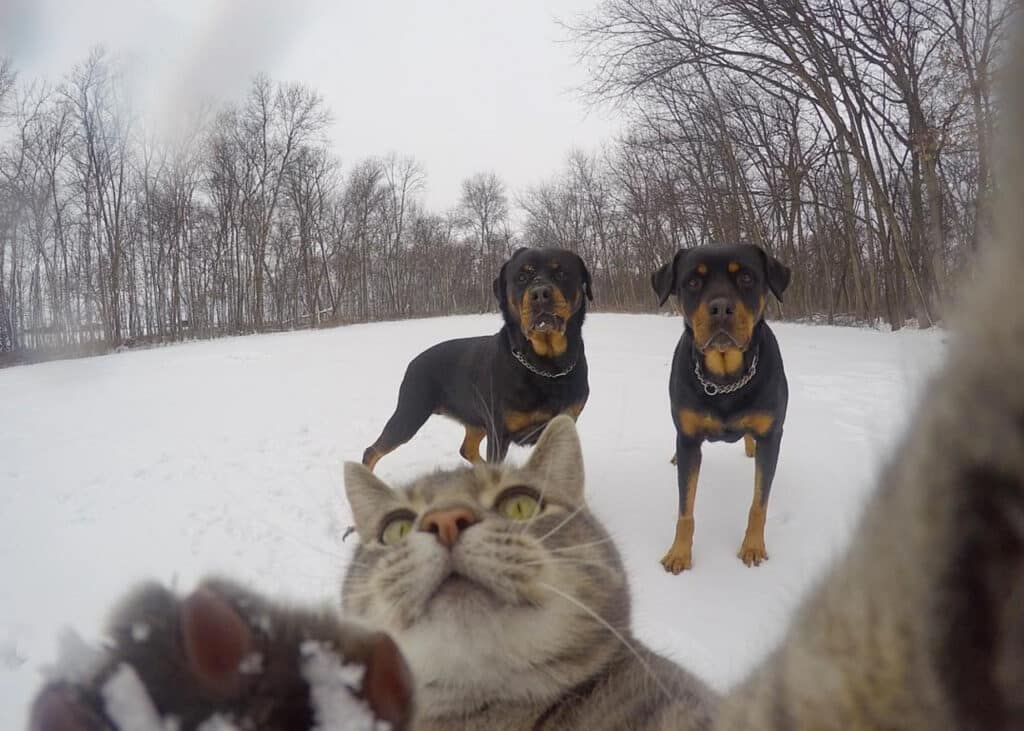 Check now: At a football game, an American flag saves a falling cat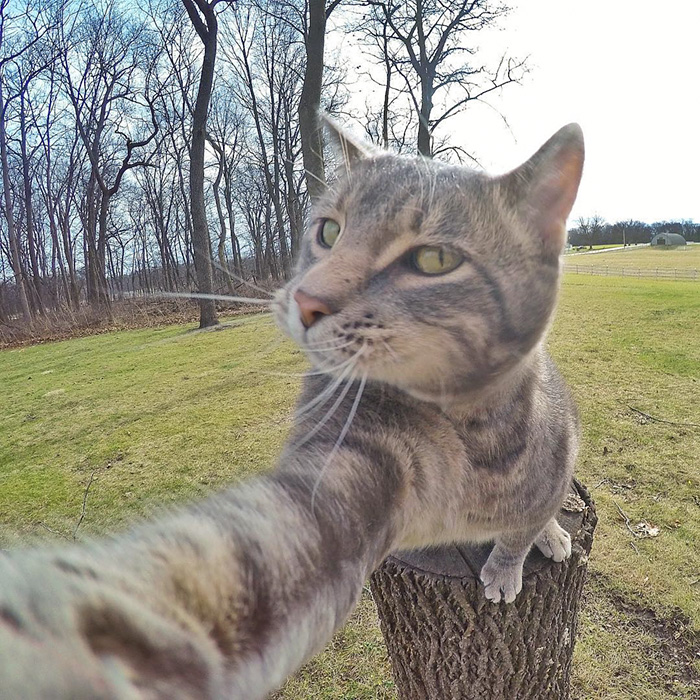 Manny, of course, couldn't resist taking a special Christmas selfie.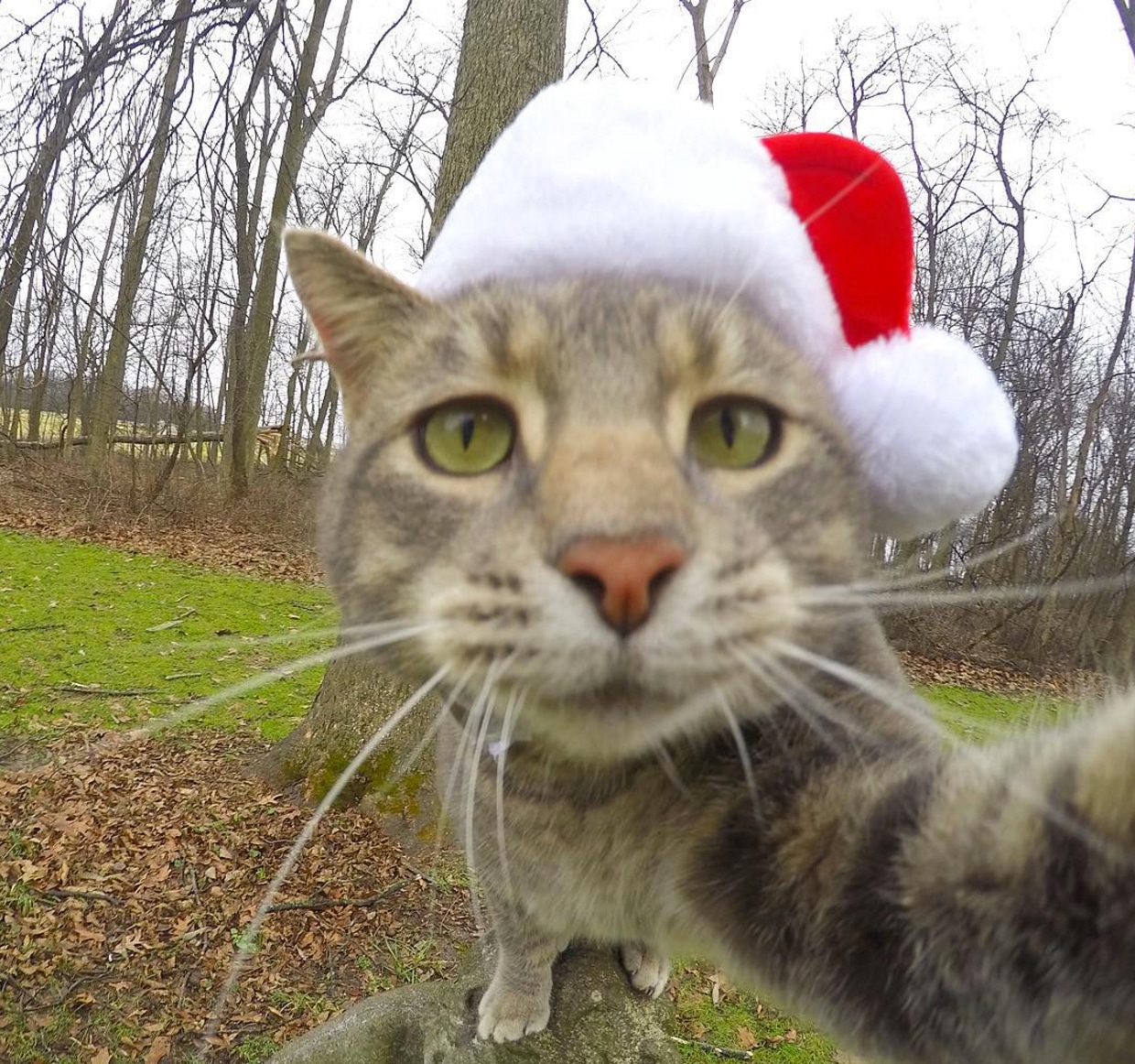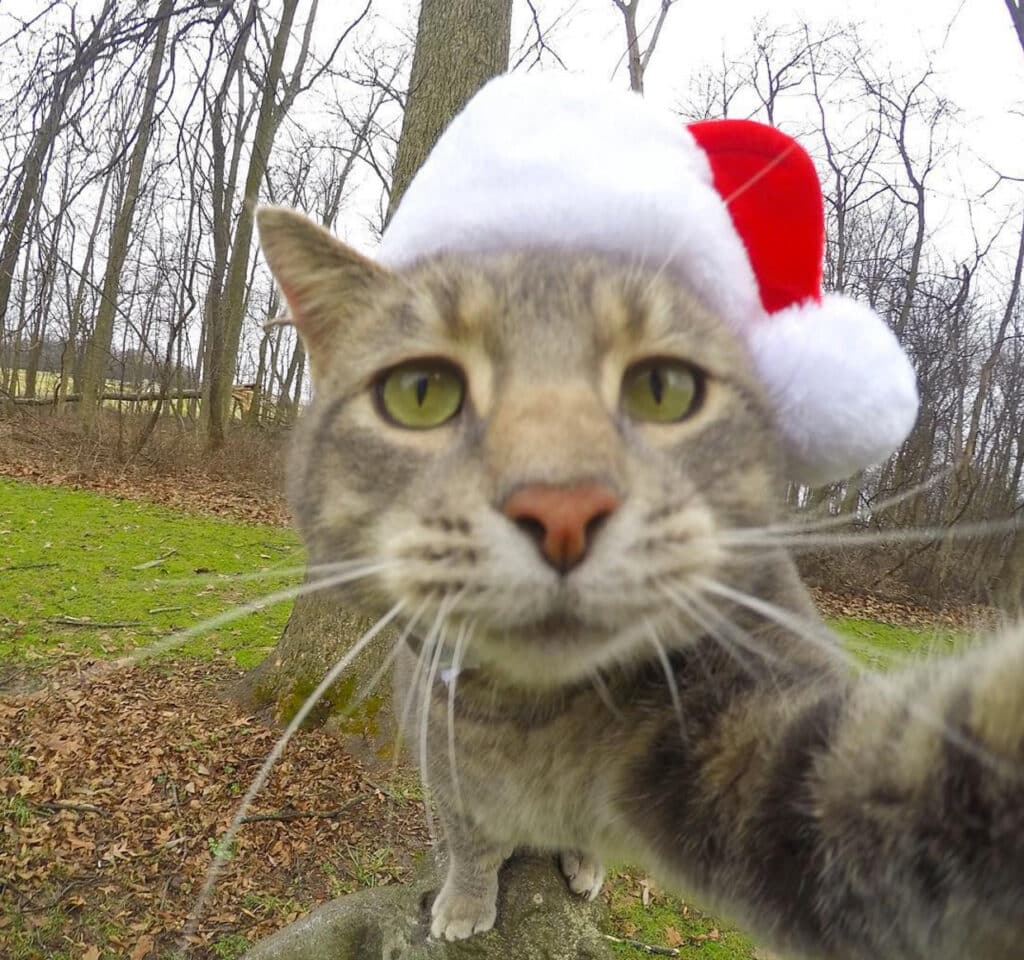 And he enjoys a good snow scene (as shown here with his bodyguards!).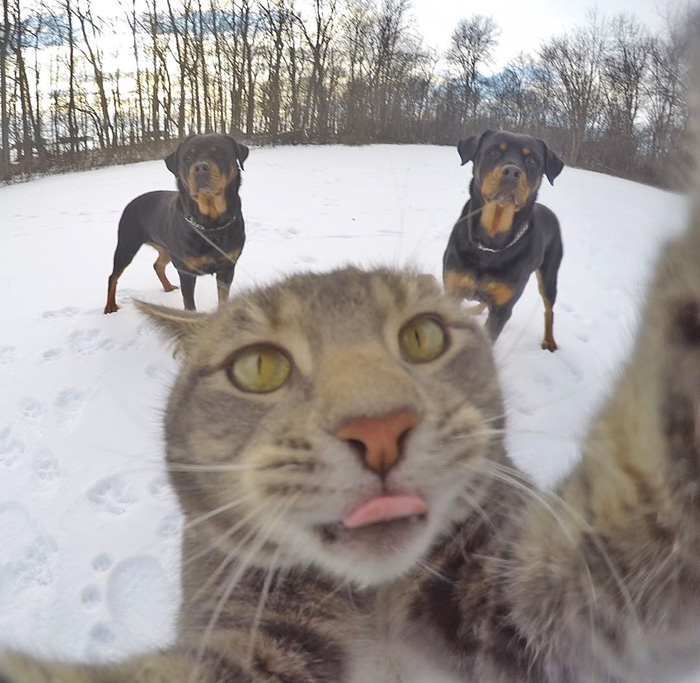 Specially if a sunset is taking place!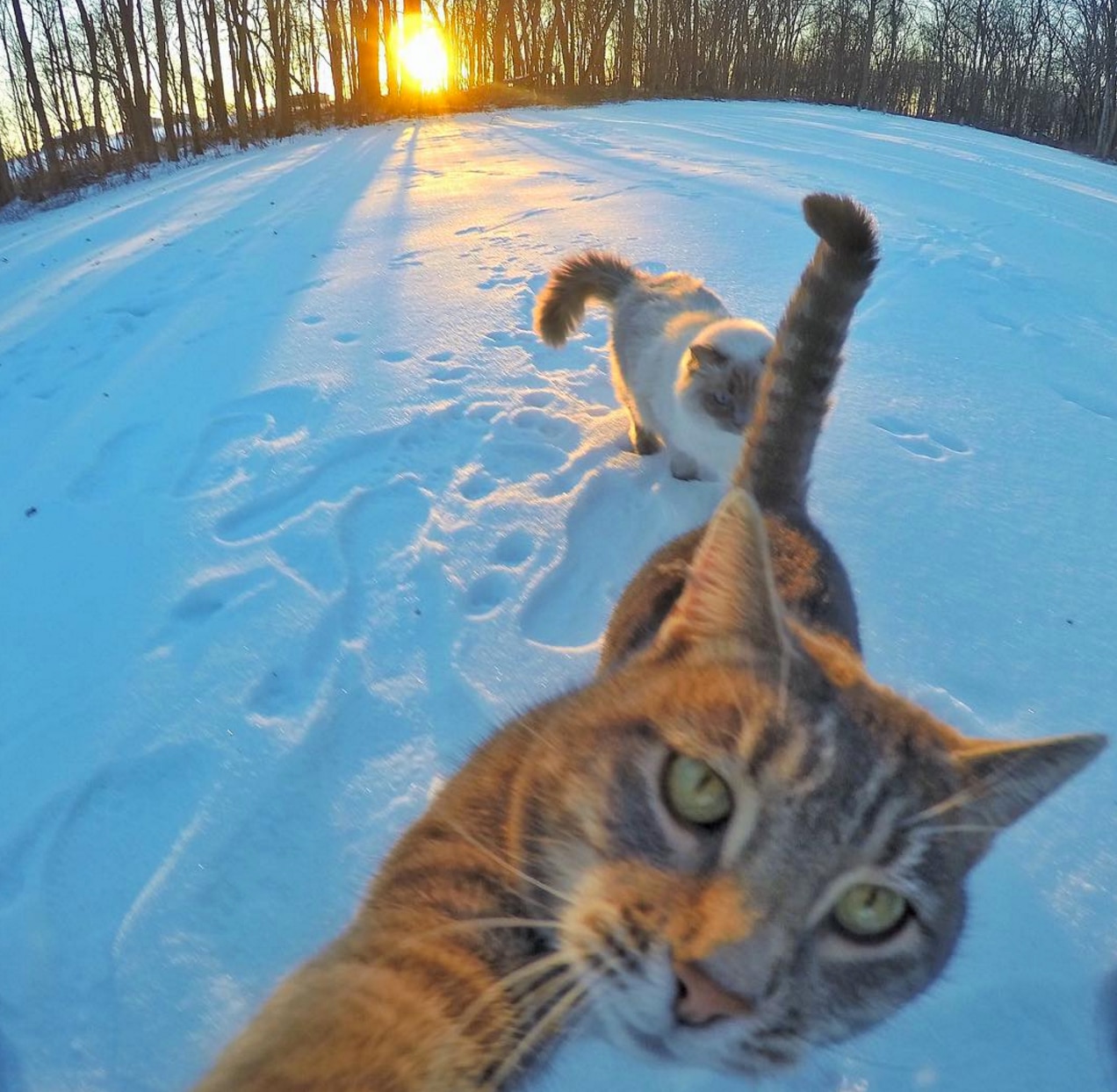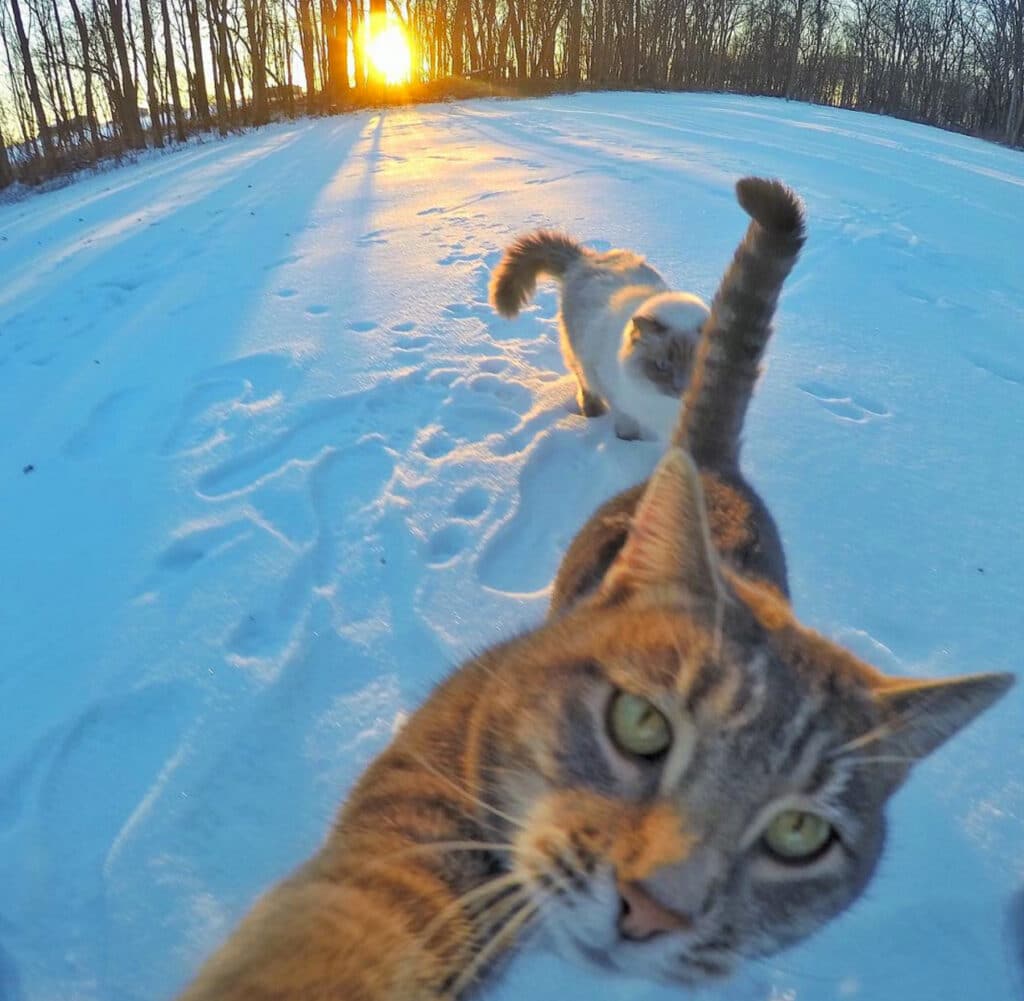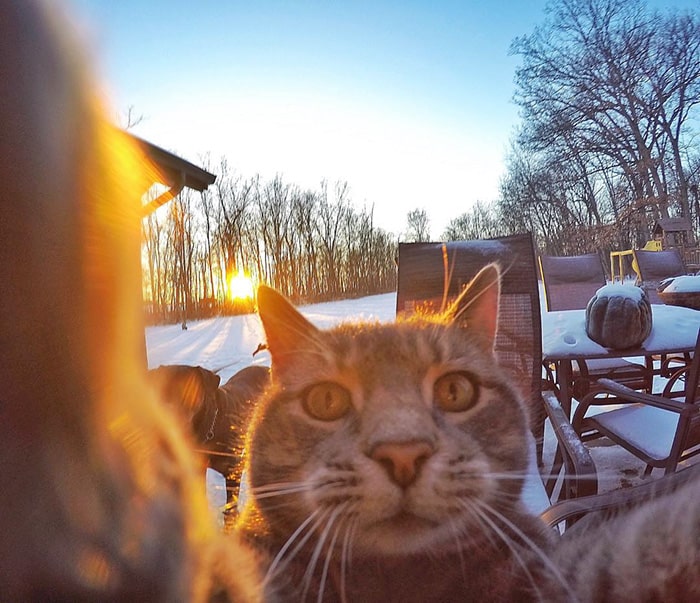 Must see: Little Girl Sings to Her Cat as He Passes away, but Their Special Bond Continues to live
He's A Cool and lovely cat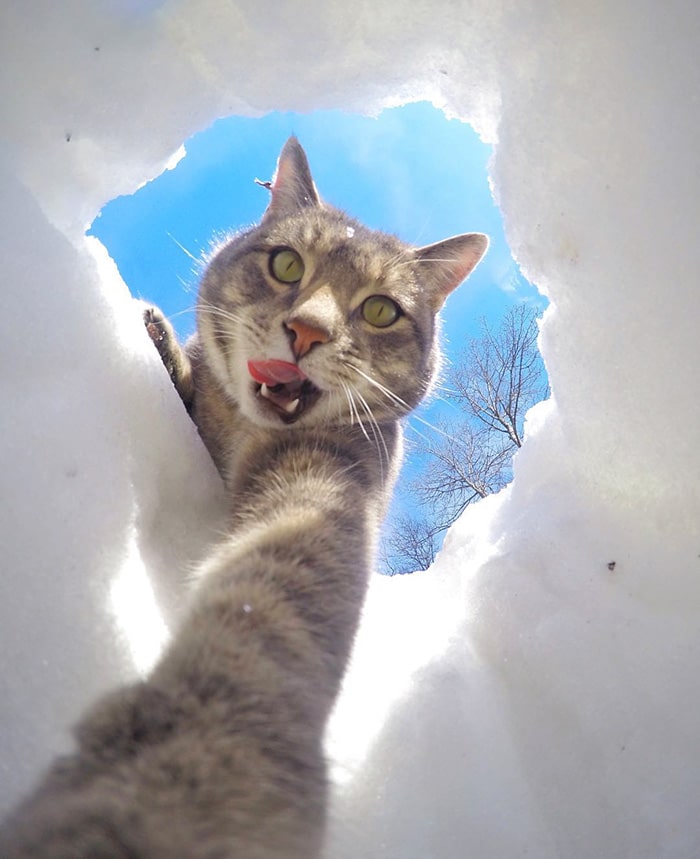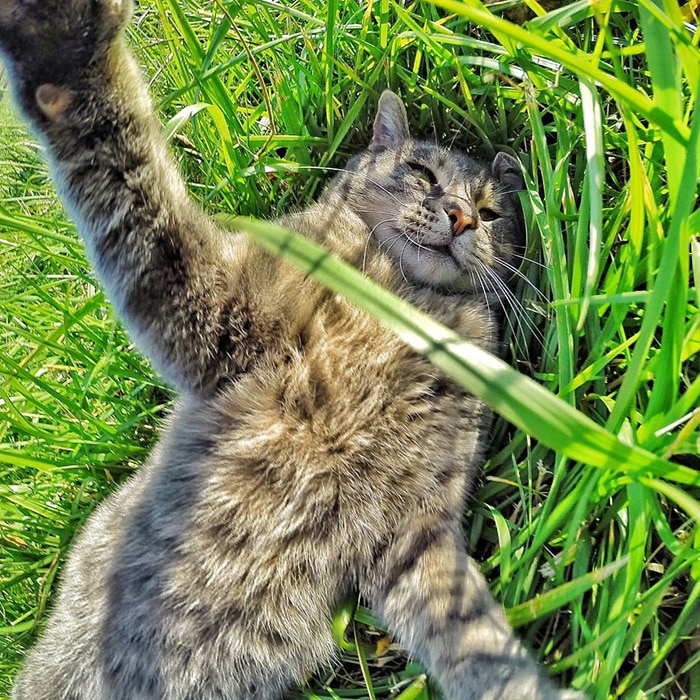 Also see: Our Cat Tried a Brand-New and Creative Pooping Technique!