A cancer dog is comforted and helped to recover by this cat
Anna, a boxer dog that was saved five years ago, is hugged by the cat Izzy. Due to the stress of having so many litters, she tested positive for heartworm, weighed only 28 pounds, and was too weak to stand by herself. She was found in this state by Union County, South Carolina, animal control officials. She was later spotted by Heidi Schermerhorn-Wagner at the shelter.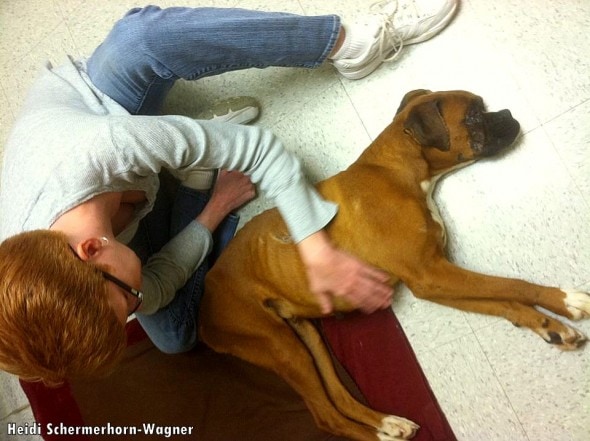 "I just knew I was going to help her no matter what happens," Heidi said. She would continue to be Anna's nurse for the following five years, helping her regain her health, get rid of her worries, and give her reasons to live. Anna underwent a significant change. She supported her new best friend in starting a rescue organization called Boxer Butts & Other Mutts that same year. According to Heidi, "She has changed the lives of almost 3,000 pets."
However, Anna was also changing. One day she received a diagnosis of bone cancer in her right front leg. Doctors said she had three to six months to live after X-rays revealed the cancer had spread to her lungs. A year and a half after receiving her diagnosis, Anna continues to comfort and take care of all the foster dogs that visit the family's house.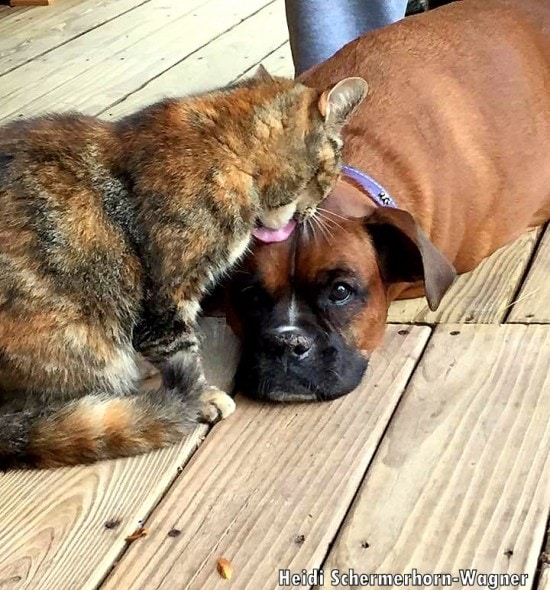 The majority of them are getting close to the end of their lives, and Heidi adds that she won't leave them. Even on her worst days, she makes an effort to take care of others. Because of her worsening bone condition, Anna was having a bad day and was lying on the porch. The family cat, Izzy, softly walked up to her and licked Anna's face for more than 30 minutes.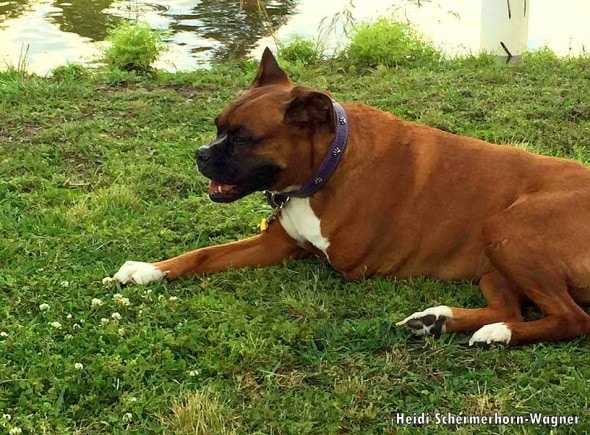 Izzy had received help from Anna when she became seriously ill a few years prior, according to Heidi. Izzy appeared to remember it and comfort Anna. I won't be leaving without Anna, Heidi continued. In all honesty, she was the one who saved me, therefore I can't say that I saved her. She taught in me the importance of attitude and the necessity of moving on while putting one foot or leg in front of the other, despite of how terrible the day may be.
CREDIT: Heidi Schermerhorn-Wagner
Check more stories