Hero cat saves his young kitten from a fox attack
A cat, who is believed to be the father of a little black kitten, faced a fox to protect him, and the youngster managed to escape death. After courageous moggy Ozzy warned owner Sarah Williams of the attack in the early hours, the kitten is being cared for by Cats Protection's Gwent Branch.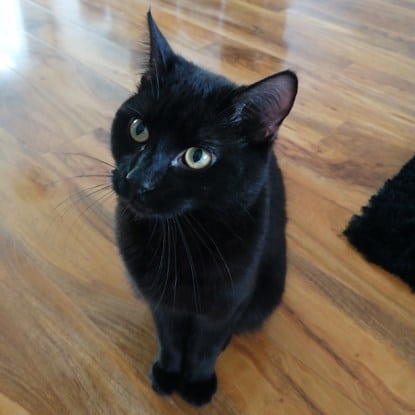 Sarah, who resides in the Welsh town of Fleur-de-lis, was surprised to hear the cat meowing and growling outside. When she walked outside with a lamp to check, she was horrified to discover Ozzy looking at a fully grown fox.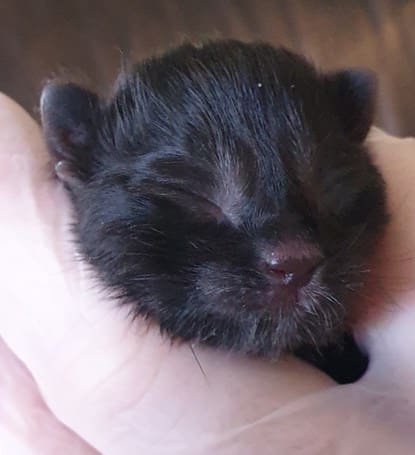 She heard a weird meowing coming from the bush where Ozzy had been standing when the fox, alarmed by her presence, ran. The kitten was quickly located after a quick search, and Sarah quickly covered it in blankets before calling Cats Protection. Sarah stated, "Gwent Cats Protection were excellent, I can't thank them enough. "They perform amazing work and nearly immediately arrived to assist. They showed up before 6 a.m.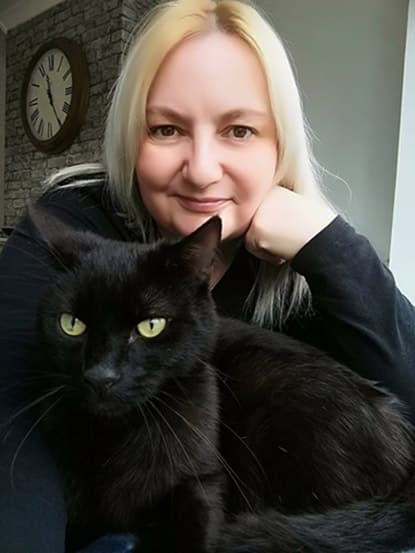 The kitten, now known as Tommy, is being fostered by Glynis Davies, a volunteer branch coordinator and foster parent, until he is prepared to be adopted. "He's a sweet little thing and is doing well after his ordeal," Glynis added. When he's old enough, maybe he'll keep doing well and we can find him a home.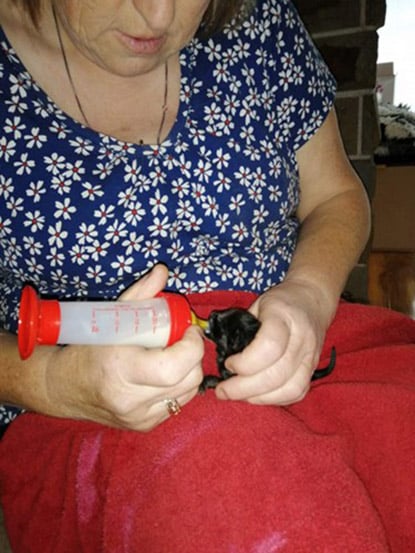 "I believe Ozzy likely fathered the kitten before getting neutered nine weeks ago because I frequently see him hanging out with one of the female cats in the neighborhood," Sarah continued. Since Tommy's parents are both jet black, I'm at a loss as to why he would be so protective of this kitten.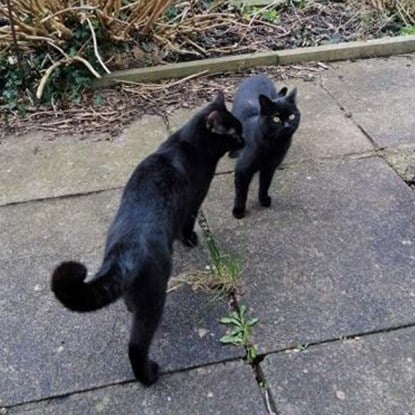 Cats and foxes usually prefer to avoid conflict to decrease their chance of injury, "staring" at each other more frequently before splitting ways, according to Daniel Cummings, Behaviour Manager for Cats Protection. While cats may show what may appear to be defensive behaviour when people or other animals approach their family, it is mainly the female that shows these behaviours since the queen normally rears the young with little help from the father.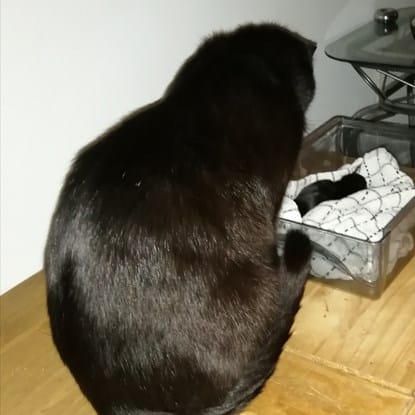 If you like this post then share it on social media. Check out more stories down below we mentioned. And also those who want comment on our stories can comment on the comment box at the last of the article.